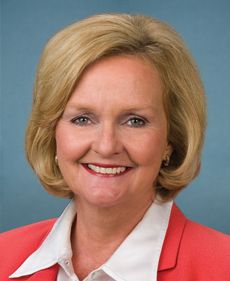 Kristina Peterson, of the Wall Street Journal reports that the Military Sexual-Assault Bill Easily Passes the Senate: Measure Backed by Sen. Claire McCaskill Passed by 97-0 Vote, Ending Battle Over How to Prosecute.

While the bill made it through the Senate on a 97-0 vote, it capped months of sharply personal debate between the measure's champion, Sen. Claire McCaskill (D., Mo.) and a fellow Democrat, Sen. Kirsten Gillibrand of New York, and their allies. Last week the Senate narrowly blocked Ms. Gillibrand's legislation, which would have prevented the military chain of command from handling sexual-assault cases.

The bill approved Monday enables victims to have a say in whether their cases will be heard in the military or civil-justice system if the assault occurred off a military base. Crimes that occur on a military base will be prosecuted under the military system. The bill also adds an extra level of review in cases where a commander disagrees with a prosecutor's recommendation to move forward with a case.

"The military culture has been too slow to grasp the painful truth that even a successful professional can also be a sexual predator," Senate Armed Services Committee Chairman Carl Levin (D., Mich.) said on the Senate floor Monday.

The WSJ reports it is not clear if the House will take up this up as a stand-alone bill, or incorporate it into the annual defense policy bill already under discussion.
Senator McCaskill posted here at Daily Kos to advocate her bill over Senator Kirstan Gillibrand, arguing that in some cases having the option of a less formal reporting framework withing the command structure might make it easier for some victims to come forward.
Cotterperson tells me the above link is behind the WSJ paywall, so provides this link for us to the CBS News account, and a Christian Science Monitor link below.
Senate approves bill to combat military sexual assault
The measure, approved 97-0, would scrap the nearly century-old practice of using a "good soldier defense" to raise doubts that a crime has been committed.

It would impose a half-dozen changes as Congress tries to combat the pervasive problem of rape and sexual offenses that Pentagon leaders have likened to a cancer within the ranks. However, unlike a rival bill rejected last week by the Senate, it does not take sexual assault prosecutions out of the hands of military commanders and the chain of command.

The bipartisan bill approved Monday was written by three female senators - Democrat Claire McCaskill of Missouri and Republicans Kelly Ayotte of New Hampshire and Deb Fischer of Nebraska.