A daily series, Connect! Unite! Act! seeks to create face-to-face networks in each congressional district. Groups regularly socialize but also get out the vote, support candidates and engage in other local political actions that help our progressive movement grow and exert influence on the powers-that-be. Visit us every morning at 7:30 A.M. Pacific Time to see how you can get involved. The comment thread is fun and light-hearted, but we're serious about moving the progressive political agenda forward.
Do you yell when you're enraged?
In my astute observations, I've noticed over the years that no one enjoys getting yelled at. Generally speaking, only certain types of folks can get away with yelling when they're mad. Folks that live alone can do it with impunity. Coaches mostly seem to. Bosses seem to get a free pass on it too often.

"GTFO!" A sure way to endear yourself to customers.
The owners of the place I work at have very big hearts. They are very competent at what they do. Let's get that out there right away, 'cuz you know everyone reads the Internet and all. Just saying. Be that as it may though, they're both human. When we humans get too frustrated we have a tendency to say, in an unquiet fashion, %*$&#)@!!!! One of the owners gets "too frustrated"...shall we say...not infrequently.
Recently he got "too frustrated" twice in the direction of two separate customers, yelling words that included "GTFO of here." Both times the customers were being unreasonable, but that is no excuse to go nuclear. If it were, all retail establishments would be empty. One of those two "GTFO" got Yelped about. That's not good for any business, especially one in the hospitality field. Doesn't make folks feel too welcome and whatnot. Even if you're not the target, just being in the vicinity is none too pleasant. The painful look on everyone's faces (employees and customers) testified to that. The owner himself trembled afterwards when he realized what he had done. He's since been very quiet lately....

Everyone loves asking this man questions.
Employees used to get at least a couple doses of those loud communiques every couple months. The classic one is asking the owner a question only he knows the answer to. A good percentage of the time that elicits a "You should already know that" response in a loud voice. Happens regularly enough that no one ever asks him those questions. Hence no one knows the answers, and the wheel has to be re-invented several times a month. Luckily those eruptions are becoming a thing of the past as the owner continues to work on his anger issues (say I with fingers crossed). I myself never get angry and yell at work, despite what my son says....
What about you? Do you have a tendency to yell when things go awry? Does the angry boss in you suddenly appear when you're frustrated?

Latest Updates on Kossack Regional Meet-Up News Can Be Found Below the Orange Group Hug.
Let's Build Communities!

Our team is here to provide support and guidance to new and existing volunteer leaders of each regional and state group, helping them with recruiting, organizing and executing social and action events.
We invite you to join in this effort to build our community. There are many ways to pitch in.
If there isn't a group to join near you, please start one.

Instructions on HOW TO FORM A NEW DAILY KOS GROUP

List of All Existing Meatspace Groups




---


THINK GLOBALLY, ACT LOCALLY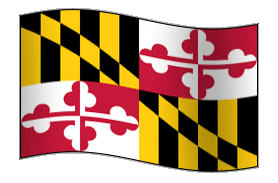 Maryland Kossacks
by mimi ♥ for Virginia Kos
The DC and Maryland Kossacks welcomed Chaucounne on her visit to attend a conference in DC. It was a last minute meet-up pulled of by mimi.
Here's one photo:
L-R: mimi, kim (wife of olliegarkey), olliegarkey, webgenie and Chacounne
Please visit mimi's diary for many MORE photos! Enjoy!
You can join Maryland Kossacks by sending a Kosmail to JamieG from Md.
You can join DC Kossacks by sending a Kosmail to NinthElegy.


by sidnora ♥ for New York City
Thank you, sidnora, for the great photo diary recap. So many terrific photos of our NYC Kossacks and all their food pr0n. It looks like everyone had a really good time. There's still time to rec her diary.
Here's only two photos of the many that belinda ridgewood, joanbrooker and Denise Oliver Velez provided:

L-R: the camera-shy Yasuragi (yes, she weally showed up!), belinda ridgewood, kathny, malloy, Miscweant, No Exit, Son of Broccoli, jfdunphy, mightymouse, plf515, sidnora, Mets102
L-R: Ian Reifowitz, plf515, sidnora, Denise Oliver Velez, Mets102
Please visit sidnora's diary for many MORE photos! Plus massive food pr0n. Enjoy! You can join New York City by sending a Kosmail to sidnora.



Four Kossack regional groups descend on the California State Capitol
to demand that Governor Jerry Brown ban
the oil and gas production process known as fracking
by navajo ♥ for Connect! Unite! Act!
Representing Northern California, the SFKossacks, Central Valley Kossacks, Paradise & Chico Kossacks and the Silicon Valley Kossacks gathered on the mall of our state capitol in Sacramento on Saturday, March 15th to protest fracking. Governor Brown has the ability to ban the environmentally destructive, water-intensive oil extraction practice known as hydraulic fracturing in California. The state is in a severe drought and the last place our water should go is into fracking. It is estimated the protesters numbered around 4000. We endured the hot sun which sent the temperatures into the 80s as we gathered midday to make a lot of noise and get the attention of the Governor.
Please note red arrow pointing to our Daily Kos banner to gather all us Kossacks together!
Please visit paradise50's diary for his terrific photos!
You can join SFKossacks by sending a Kosmail to navajo.
You can join Central Valley Kossacks by sending a Kosmail to tgypsy.
You can join Paradise & Chico Kossacks by sending a Kosmail to smileycreek.
You can join Silicon Valley Kossacks by sending a Kosmail to Glen The Plumber.

Event Organizers! Please contact wink from Netrootsradio.com by KosMail to schedule airtime with them to live broadcast your Event. Wink & Justice will then promote it on The After Show radio program!
Saturday, March 29th

Houston Kossacks Meet-up

TIME: 1:00 PM
LOCATION: Fadi's Mediterranean Grill
4738 Beechnut Street • Houston

ORGANIZER: Send Chrislove a kosmail to attend.

RSVPs:
1. Chrislove
2. htowngenie
3. Libby Shaw
4. MarciaJ720
5. Bree Davis
6. krwheaton
7. Mary (Honorary Kossack)
8. Alan (Honorary Kossack)
Maybees:
Mr. Libby Shaw


Latest diary: Houston Area Kossacks: Meet-Up Scheduled for Saturday, March 29 (plus a note on future meet-ups)

Saturday, April 5th

Baja Arizona Kossacks 4th Annual Picnic

TIME: 4:00 PM
LOCATION: Home of Mr. & Mrs. sneakers563
Address by Kosmail to RSVPers • Tucson

ORGANIZER: Send Azazello a kosmail to attend.

RSVPs:
1. Azazello
2. sneakers563
3. rasbobbo
4. DaNang65
5. ItsaMathJoke
6. Itzadryheat
7. pwoodford
8. ramara
9. Desert Rose
10. chloris creator

Maybees:
cosmic debris
LandruBek


Latest diary: Baja Arizona Kossacks Open Thread

Saturday, April 5th

Seattle & Puget Sound Kossacks Meet-up

TIME: Noon - 3:00 PM
LOCATION: Pyramid Alehouse, Brewery & Restaurant
1201 First Avenue South • Seattle

ORGANIZER: Send EagleOfFreedom a kosmail to attend.

RSVPs:
1. EagleOfFreedom
2. Reetz
3. John Crapper
4. John Crapper's S.O.
5. WisePiper
6. bleeding blue
7. mlharges
8. Caligrrl
9. Regina in a Sears Kit House
10. Regina in a Sears Kit House's DH

Maybees:
Ojibwa
otto
Kitsap River
Charles CurtisStanley


Latest diary: Seattle & Puget Sound Kossacks April Meeting


DAY TBD, April TBD

Potential Boston Kossacks Meet-up

TIME: TBD
LOCATION: TBD
[Address] • [City]

ORGANIZER: Send GreyHawk a kosmail to attend.

RSVPs:
1. GreyHawk
2. Hawk Wife
3.

Maybees:

Latest diary: Boston Kossacks - Up & At 'em!




Saturday, May 3rd

DKos Asheville Kossacks Meet-up

TIME: 1:00 PM
LOCATION: The Bywater
796 Riverside Dr. • Asheville

ORGANIZER: Send randallt a kosmail to attend.

RSVPs:
1. randallt
2. davehouck
3. Joieau
4. Gordon20024
5. SteelerGrrl
6. SteelerGuy
7. GulfGal 98
8. Otteray Scribe
9. flwrightman
10. people power granny

Maybees:
Audri
Mr Audri


Latest diary: [Waiting for linked diary]

Tuesday, May 13th

SFKossacks Roll Out the Red Carpet for LeftOfYou & Expat Okie

TIME: 11:00 AM, Early lunch!
LOCATION: Yank Sing
Rincon Center, 101 Spear St. • San Francisco

ORGANIZER: Send navajo a kosmail to attend.

RSVPs:
1. navajo
2. LeftOfYou
3. Expat Okie
4. side pocket
5. Justice Putnam
6. dharmasyd
7. Lorikeet
8. jpmassar

Maybees:
annieli


navajo maintains the above event list. Kosmail her if you have any diaries
about your event or if you have changes or additions.

EVERYONE is welcome, tell us what you're working on,
share your show and tell, vent, whatever you want.
This is an open thread. Nothing is off topic.