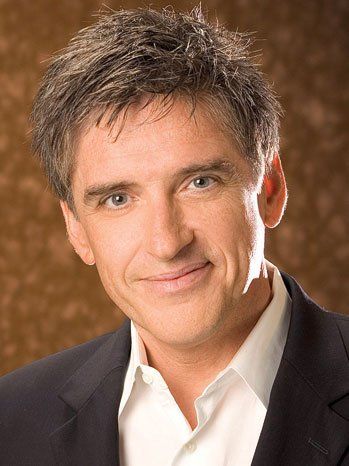 Lesley Goldberg, of Hollywood Reporter writes Craig Ferguson to Exit CBS' 'Late Late Show, telling us that Craig Ferguson will announce that he will complete his last show in December. CBS is reported to have wanted a complete make-over after announcing that Stephen Colbert will replace David Letterman in 2015.
"During his 10 years as host, Craig has elevated CBS to new creative and competitive heights at 12:30," CBS Entertainment chairman Nina Tassler said in a release. "He infused the broadcast with tremendous energy, unique comedy, insightful interviews and some of the most heartfelt monologues seen on television. Craig's versatile talents as a writer, producer, actor and comedian speak to his great days ahead. While we'll miss Craig and can't thank him enough for his contributions to both the show and the network, we respect his decision to move on, and we look forward to celebrating his final broadcasts during the next eight months."

News of Ferguson's Late Late Show departure comes as his contract with CBS to host the talker was set to expire this year. Sources told THR that Letterman's production company Worldwide Pants would likely no longer produce a late-night show following Letterman's exit. (CBS currently co-produced Late Late Night with Worldwide Pants.)

"CBS and I are not getting divorced, we are 'consciously uncoupling,' but we will still spend holidays together and share custody of the fake horse and robot skeleton, both of whom we love very much," Ferguson said.

Golberg tells us thatFerguson's Late Late Show has been averaging less than half the ratings that NBC's Late Night With Seth Meyers in the key 18-49 demogrqphic.
Golberg's article contains the latest gossip about possible replacements. Neil Patric Harris is thought to be interested, while Chelsea Handler was ruled out earlier this month.
Ferguson will be host a showed apparently called "Celebrity Name Game" although that sentence seems ambiguous in her article.
I will miss both David Letterman, Craig Ferguson, Geoff, and even that silly horse Secretariat. When reading this article, jolts of real emotional empathy surged through my body when I thought of poor Geoff lock in some trunk getting lonely. (Yes, I know he is just "pretend," and Santa Clause is just a myth!)
Both have become part of my daily wind down routine, I leave on as I am reviewing notes, reading articles for the next day, or practicing scales or chord patterns on my guitar.
6:58 PM PT: How could we have a post on Craig's departure without some photos of Geoff and some of the fun times. I've also found some great behind the scenes photos of Geoff's creator assembling the robot.