Greetings!
and welcome to your Fuzzy Friday Open Thread with the Street Prophets group. Post your business, post your recipes, post your posts. It's an open thread so take a turn standing on the soapbox on this here corner of Prophecy Street.
I thought that this week I'd share a few photos from the concert I mentioned last week. I'll try to keep the pictures to a reasonable size.
Have you ever encountered a place that was hidden in plain sight? Have you ever walked past some building and never really seen it? Some things require a special angle of viewing to be noticed.
I'd never noticed this church before...


It seems one of the buildings on this street has a steeple.
And the entrance is far from ordinary.


There's a free concert there tonight. Shall we step inside?
We're early. Nobody is here yet-- just a few people setting up the venue and one tall, fuzzy fellow stopped by to deliver the concert programs and take a few photographs.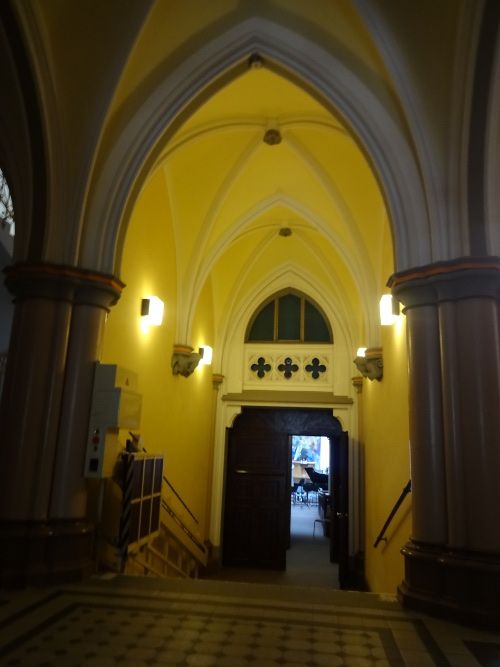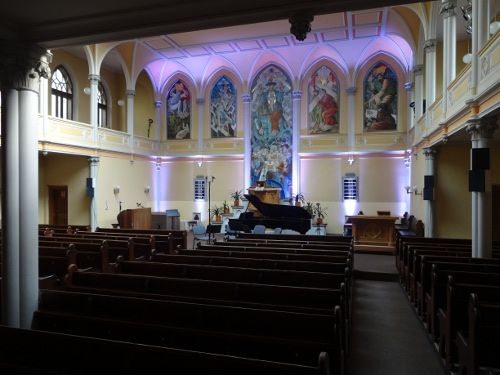 The concert begins. Two men, who had been waiting impatiently for their cue from the left side of the front row of pews, stand and move to the nearest corner of the stage and welcome us all.


Then they introduce tonight's soloist who without further ceremony takes her seat and begins to play.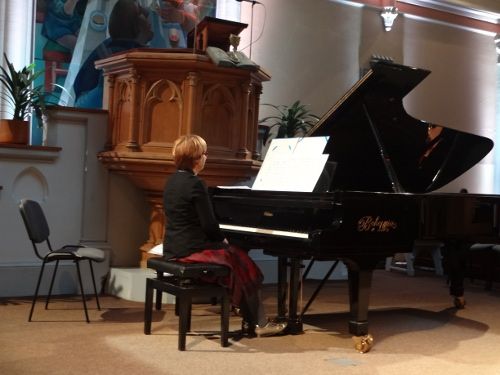 The pianist is later joined by a singer.

For some pieces there's help available for turning pages.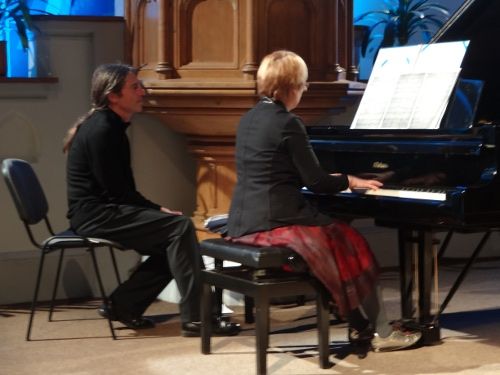 I like to sit where I can see a musician's hands.
For one portion of the program the pianist is joined by a string quartet.

Don't head out the door just yet!


To the right and up the stairs, past the lovely young woman selling CDs you'll find a comfortable room filled with refreshments and friends.