Science News

Quake Warning Adds New Worries to Tornado-prone Oklahoma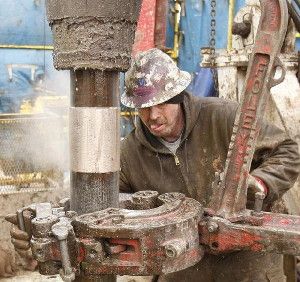 By Heide Brandes

OKLAHOMA CITY (Reuters) - A warning from U.S. scientists that Oklahoma may be hit by a major earthquake has caused a run on insurance policies for tremors in the heartland state, adding to the woes of residents already in the firing line of devastating tornadoes.

Quakes have typically been infrequent in Oklahoma, yet not unheard of. But in the past year, minor tremors have hit the state hundreds of times, raising worries the big one may be just around the corner.

"The rate of earthquakes in Oklahoma has increased by about 50 percent since October 2013, significantly increasing the chance for a damaging quake in central Oklahoma," the U.S. Geological Survey (USGS) said earlier this week.

Geologists also say that fracking - a controversial technique for extracting natural gas and oil from underground rock deposits - could be one of the causes.


What Makes Congress's Latest Effort to Curb Science Funding So Dangerous?
A bill making its way through the House Science, Space and Technology Committee would set the country's science agenda by favoring certain disciplines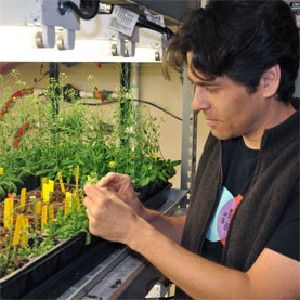 By Larry Greenemeier

Congress's unprecedented effort to cap spending on specific scientific research projects has created a stir that has reached as high as the White House. The Frontiers in Innovation, Research, Science and Technology (FIRST) Act of 2014 H.R. 4186 (pdf) seeks greater accountability from the National Science Foundation (NSF) for the way it spends its $7-billion annual budget—a reasonable goal that few have argued against. The controversy is over the less-than-scientific approach that FIRST would take to decide which projects get funded.

As written by the U.S. House of Representatives' Science, Space and Technology Committee, FIRST seeks to prioritize research and development in biology, chemistry, physics, computer science, engineering and mathematics to specifically address national needs. The bill requires the NSF to provide clear justifications to Congress for why grants that receive taxpayer dollars are in the national interest, although the legislation would not change the NSF's peer review process, according to Committee Chair Lamar Smith (R–Texas).

Technology News

Apple said to be in talks to buy Beats Electronics for $3.2B
Tentative deal between iPhone maker and Beats is reportedly in the works and could be one of Apple's biggest buys yet.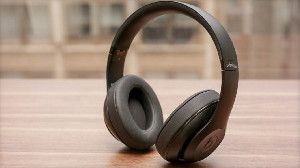 by Nick Statt

Apple is reportedly in talks to acquire Beats Electronics, the high-end-headphone maker co-founded by hip-hop artist Dr. Dre, in a deal worth $3.2 billion, according to the Financial Times.

The deal could be announced as early as next week, the report says, but has yet to be finalized and could still fail to materialize pending discussions between the two companies.

Beyond its line of bass-boosting ear pieces, Beats has also broken into the competitive market for subscription streaming-services, with a mobile offering that, unlike Apple's iTunes and iTunes Radio, offers ad-free, on-demand music listening for about $10 per month. If the deal goes through, Apple will acquire the subscription business alongside Beats' hardware division, with the Beats management team reporting to Apple CEO Tim Cook, the FT adds.

CNET has contacted Beats and Apple and will update this story when we hear back.


Rare Star Wars Storyboards Show a Much Different Galaxy Far, Far Away
By Bo Moore

If there's one thing people love more than the original Star Wars trilogy, it's obsessing about the original Star Wars trilogy. Now fans can do that like never before, thanks to a new book of early sketches. Star Wars Storyboards: The Original Trilogy, out in May, features a number of drawings for George Lucas' early script drafts and scenes that were later overhauled or scrapped. Nerd out over how Star Wars might have been.

Environmental News

As CO2 levels rise, some crop nutrients will fall
Earth & Climate

Researchers have some bad news for future farmers and eaters: As carbon dioxide levels rise this century, some grains and legumes will become significantly less nutritious than they are today. The new findings are reported in the journal Nature. Eight institutions, from Australia, Israel, Japan and the United States, contributed to the analysis.

The researchers looked at multiple varieties of wheat, rice, field peas, soybeans, maize and sorghum grown in fields with atmospheric carbon dioxide levels like those expected in the middle of this century. (Atmospheric CO2 concentrations are currently approaching 400 parts per million, and are expected to rise to 550 ppm by 2050.)

The teams simulated high CO2 levels in open-air fields using a system called Free Air Concentration Enrichment (FACE), which pumps out, monitors and adjusts ground-level atmospheric CO2 to simulate future conditions. In this study, all other growing conditions (sunlight, soil, water, temperature) were the same for plants grown at high-CO2 and those used as controls.


'Electrosmog' disrupts orientation in migratory birds, scientists show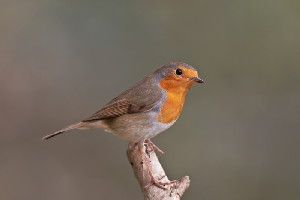 University of Oldenburg

For the first time, a research team led by Prof. Dr. Henrik Mouritsen, a biologist and Lichtenberg Professor at the University of Oldenburg, has been able to prove that the magnetic compass of robins fails entirely when the birds are exposed to AM radio waveband electromagnetic interference.

Below a certain threshold value, 'electrosmog' -- human-made electromagnetic noise -- has no impact on biological processes or even human health. That was the state of scientific knowledge up to now. But for the first time, a research team led by Prof. Dr. Henrik Mouritsen, a biologist and Lichtenberg Professor at the University of Oldenburg, has been able to prove that the magnetic compass of robins fails entirely when the birds are exposed to AM radio waveband electromagnetic interference -- even if the signals are just a thousandth of the limit value defined by the World Health Organization (WHO) as harmless.

The findings based on seven years of research by nine Oldenburg scientists, in cooperation with Prof. Dr. Peter J. Hore of Oxford University, are now available in a paper entitled "Anthropogenic electromagnetic noise disrupts magnetic compass orientation in a migratory bird," published in the latest issue of the journal Nature. Nature underlines the importance of this study by making it the cover story of its May 15th issue.

Medical News

What doesn't kill you may make you live longer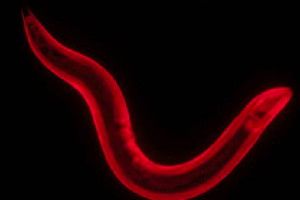 Biology & Nature

What is the secret to aging more slowly and living longer? Not antioxidants, apparently. Many people believe that free radicals, the sometimes-toxic molecules produced by our bodies as we process oxygen, are the culprit behind aging. Yet a number of studies in recent years have produced evidence that the opposite may be true.

Now, researchers at McGill University have taken this finding a step further by showing how free radicals promote longevity in an experimental model organism, the roundworm C. elegans. Surprisingly, the team discovered that free radicals -- also known as oxidants -- act on a molecular mechanism that, in other circumstances, tells a cell to kill itself.

Programmed cell death, or apoptosis, is a process by which damaged cells commit suicide in a variety of situations: to avoid becoming cancerous, to avoid inducing auto-immune disease, or to kill off viruses that have invaded the cell. The main molecular mechanism by which this happens is well conserved in all animals, but was first discovered in C. elegans -- a discovery that resulted in a Nobel Prize.


Semi-synthetic organism: Scientists create first living organism that transmits added letters in DNA 'alphabet'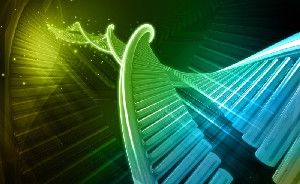 Scripps Research Institute

Scientists at The Scripps Research Institute (TSRI) have engineered a bacterium whose genetic material includes an added pair of DNA "letters," or bases, not found in nature. The cells of this unique bacterium can replicate the unnatural DNA bases more or less normally, for as long as the molecular building blocks are supplied.

"Life on Earth in all its diversity is encoded by only two pairs of DNA bases, A-T and C-G, and what we've made is an organism that stably contains those two plus a third, unnatural pair of bases," said TSRI Associate Professor Floyd E. Romesberg, who led the research team. "This shows that other solutions to storing information are possible and, of course, takes us closer to an expanded-DNA biology that will have many exciting applications -- from new medicines to new kinds of nanotechnology."

The report on the achievement appears May 7, 2014, in an advance online publication of the journal Nature.

Space News

NASA telescopes coordinate best-ever flare observations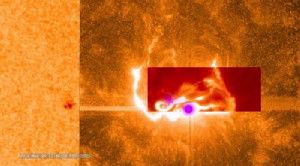 Astronomy & Space

On March 29, 2014, an X-class flare erupted from the right side of the sun... and vaulted into history as the best-observed flare of all time. The flare was witnessed by four different NASA spacecraft and one ground-based observatory -- three of which had been fortuitously focused in on the correct spot as programmed into their viewing schedule a full day in advance. To have a record of such an intense flare from so many observatories is unprecedented. Such research can help scientists better understand what catalyst sets off these large explosions on the sun. Perhaps we may even some day be able to predict their onset and forewarn of the radio blackouts solar flares can cause near Earth -- blackouts that can interfere with airplane, ship and military communications.

"This is the most comprehensive data set ever collected by NASA's Heliophysics Systems Observatory," said Jonathan Cirtain, project scientist for Hinode at NASA's Marshall Space Flight Center in Huntsville, Ala. "Some of the spacecraft observe the whole sun all the time, but three of the observatories had coordinated in advance to focus on a specific active region of the sun. We need at least a day to program in observation time and the target -- so it was extremely fortunate that we caught this X-class flare."


Astronomers create first realistic virtual universe
Harvard-Smithsonian Center for Astrophysics

Move over, Matrix -- astronomers have done you one better. They have created the first realistic virtual universe using a computer simulation called "Illustris." Illustris can recreate 13 billion years of cosmic evolution in a cube 350 million light-years on a side with unprecedented resolution.

"Until now, no single simulation was able to reproduce the universe on both large and small scales simultaneously," says lead author Mark Vogelsberger (MIT/Harvard-Smithsonian Center for Astrophysics), who conducted the work in collaboration with researchers at several institutions, including the Heidelberg Institute for Theoretical Studies in Germany.

These results are being reported in the May 8th issue of the journal Nature.

Odd News

'Rock Snot' Has Been Native to Much of the World for Thousands of Years
The algae, once thought to be an introduced species, can form thick mats that alter ecosystems
By Denise Chow and LiveScience

A type of freshwater algae, known as "rock snot," that infiltrates river bottoms and clumps on rocks is not an invasive species introduced into waterways by humans, a new study finds. The organism has actually been native to much of the world for thousands of years.

Over the past decade, rock snot has been found in rivers in the United States, Canada, Europe and New Zealand. New research suggests this type of algae — called Didymosphenia geminate, or didymo — is a native species, but the environmental conditions that trigger its visible growth in rivers were previously rare or absent. Now, global warming and other human-caused climate changes could be making rock snot more common in waterways, the scientists said.

The impact of rock snot on fish is not well understood yet, but individuals in the fishing community still have cause for concern, said study lead author Brad Taylor, an assistant professor in the department of biological sciences at Dartmouth College in Hanover, New Hampshire.