Good morning, readers and book lovers! Once again we find ourselves diary-less as no one has stepped forward to contribute one [sob], so we'll have an open forum instead. Before we get into the meat of the discussion, however, how about fruit for breakfast?
This morning while the dew still lay thick on the grass I went to the strawberry bed behind our house and picked a bowlful, as you see.


These sun-ripened beauties need no sugar: they're tender and sweet, not like the huge horrid tasteless things available at the supermarket. The silver jug contains thick cream to pour over them. To add substance to our breaking of the night's fast, there's a basket of those piping-hot, crisp bits of bakery known as "biscuits" in the USA and "scones" in the U.K. Do help yourself to butter and strawberry jam. The deliciously aromatic Vanilla Nut coffee is in one of those urns on the table behind you; in the other urn is dark, "sock-it-to-me" French Roast.
Now, pleasantly replete, let's waddle into the salon and sink down onto the comfortable sofas.
From time to time one encounters trendy books that everyone raves about. Curious to see why everyone was raving, over the years I investigated three of them. The first of these, Women Who Run with the Wolves ("WWRwTW"), by Clarissa Pinkola Estes, appeared in the early 1990s.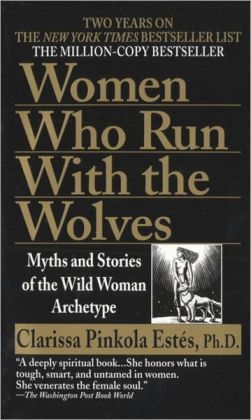 Those who'd read it spoke of it in hushed tones, as if it were the Holy Grail. I picked up a copy, attempted to read it, and realized that my mind was utterly, irretrievably boggled until the end of time. I couldn't understand a bloody word! Or rather, I could understand some words—the articles, both indefinite and definite, the conjunctions, the prepositions. But as I examined the pages, hoping to make sense out of what was written on them, I could not.
While excavating material for this diary I came upon an extremely caustic review of WWRwTW in Goodreads, which caused my iron-jawed countenance to soften into a smile. Here's an excerpt:

When I worked at Ballantine Books in the early to mid-1990s, this was by far the most successful book the house had ever published (it probably still is). I couldn't get over it--this piece of shit was a runaway best-seller? Overblown, overwritten, self-important, pseudo-intellectual--what the hell was to like?
Okay. Fast forward to the year 2000 or thereabouts. A friend in California sent me Gary Zukav's
The Seat of the Soul
, published in 1989.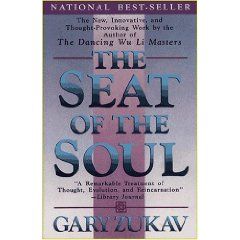 She said it had really helped her, so because I really like my friend, I attempted to read it. The result was the same as for the aforementioned
Women Who Run with the Wolves.
Rinse, repeat.
The third and last time I attempted to read a book that everyone was raving about, I essayed Eckhart Tolle's A New Earth. Oprah really liked it and even directed her staff to create an online seminar about it. Again, I found myself mystified. The author seemed to be talking about a transformation of the human race, right now, all over the world. We were evolving into a higher consciousness, recognizing the connecting bonds of our common humanity, and so on and so on.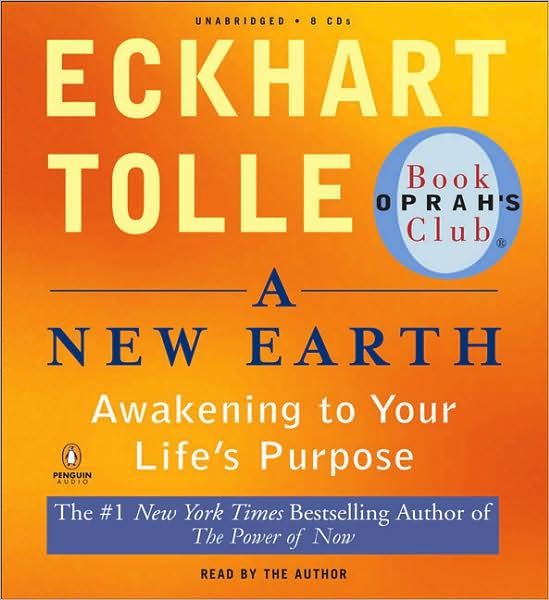 Lifting my head to take in the evening news broadcast I noticed that so far from undergoing a transformation, humanity was behaving as badly as ever. With a sigh, I closed the book, thinking that people who liked these books were raving mad.

There are three possible explanations for my failure to appreciate these self-help gems.

There's something wrong with my brain, which clearly likes everything to be spelled out in red letters 12 inches high and shoved right under my nose.
The people who read and rave about these books are much cleverer than I.
Books appeal to people for reasons as varied as the color of their hair. Those who find the aforementioned books useful should be very pleased to find something that works for them. People who find them incomprehensible should stick to reading books about the color of Prinny's waistcoat or training their pig to find truffles in the woods.
But enough about me. Which book, if any, did YOU find incomprehensible? Did attempting to read it make you long for a double martini? Did you find yourself thinking unkind thoughts about people who read it and liked it? Did you fling it across the room, donate it to charity, or wrap it and give it as a birthday present to someone you really disliked? Come on, tell us!