Did you ever go through airport security, and find yourself and your carry-on baggage the subject of interest of the security officers? Did you think to yourself "oh shit, am I carrying something I shouldn't be and now I'm in trouble?"
Below the orange croissant, I'll tell you what happened to me just this past weekend.
But First, A Word From Our Sponsor: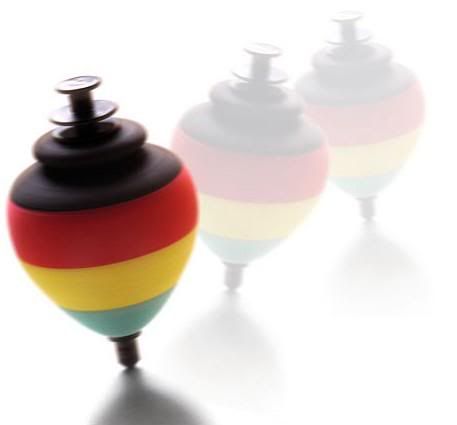 Top Comments recognizes the previous day's Top Mojo and strives to promote each day's outstanding comments through nominations made by Kossacks like you. Please send comments (before 9:30pm ET) by email to topcomments@gmail.com or by our KosMail message board. Just click on the Spinning Top™ to make a submission. Look for the Spinning Top™ to pop up in diaries posts around Daily Kos.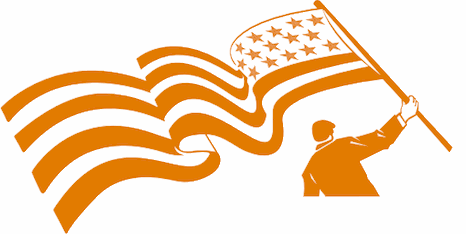 Make sure that you include the direct link to the comment (the URL), which is available by clicking on that comment's date/time. Please let us know your Daily Kos user name if you use email so we can credit you properly. If you send a writeup with the link, we can include that as well. The diarist reserves the right to edit all content.
Please join me below the orange croissant for more.

As some of you reading this will know already, my partner and myself spent the last couple of weeks or so on vacation in the Mediterranean. We had the luxury of being able to fly on points, due to Partner's heavy business travel schedule. He is able to accumulate a lot of points during the year doing short-haul travel for business meetings etc. Actually he would rather not travel so much on behalf of the company he works for, but it does give us the ability to travel together for personal stuff, at much reduced cost.
However, flying on points does have some drawbacks. For example, you can't always book a direct flight from point A to point B, even when those direct flights exist. Airlines put a lot of restrictions on points bookings, and their rules seem to change on a moment's notice. Flight paths are often limited to a subset of what is generally available. Sometimes, up to the last minute, you can negotiate with an airline agent for a better path than what they want to stick you to. Mostly that's going to depend on available seats.
So, our outbound trip from home base to Barcelona involved four airports, three flights, three aircraft, two airlines, and just over 24 hours of clock time from the moment we left our home, to the moment we stepped into our hotel in Barcelona. There might have even been a partridge in a pear tree somewhere along the way, but I was too exhausted to notice.
The return trip was from Venice airport, and involved the same number of airports, flights, aircraft, and airlines, but clocked in at a paltry 20 hours by comparison. The difference was due to the timing between flight segments at airports along the way.
The reason for two airlines is that Air Canada, operating out of our home base, doesn't go to our particular European destinations directly. You first have to get to either Toronto or Montreal. Our booking then transferred us to Lufthansa for the overseas route. Both of these airlines are members of the Star Alliance group of airlines, and so transfer among them is fairly routine. But even from Toronto or Montreal, we were not able to book directly to or from Barcelona or Venice. Lufthansa first takes us on a long-haul flight to Frankfurt, and then onto the other spokes by short-haul. From home, Air Canada is able to check luggage all the way through Calgary, Montreal, Frankfurt, and finally Barcelona. At least that part was convenient.
Airport security and immigration operations in North America are much more onerous than in Europe, particularly the EU countries. Landing in Frankfurt, we passed through Customs with what amounted to a cursory look at our passports, a quick stamp, and on our way. No forms to fill out, no questions asked. Then, going from one EU country to another, is almost trivial. It is almost to the point of making a simple domestic flight.
However, and this diary does have a point which I am getting to, I did have one bumpy encounter with security on the return trip. Checking in at the Lufthansa desk in Venice to start the journey home, one of our checked bags was a bit overweight. The Lufthansa agent insisted that we had to remove some items to get the weight down to the acceptable limit. Partner opened one bag, and did a grab-and-stuff operation from the overweight bag, into my carry-on bag, which was the only thing we had at that moment with spare capacity.
Problem solved. We went on our way, went through the Venice security checkpoint, boarded our flight, and all was well.
We arrived back at Frankfurt airport, to transfer to the next Lufthansa flight segment, which would get us from Frankfurt to Toronto. We had to go through one more security checkpoint before boarding this second flight. And that's where trouble happened.
As my carry-on bag went through the x-ray, and I walked through the human scanner, one of the agents pulled my bag aside. "Is this yours?" he asked rather politely. He asked me to open it. It's a sort of 2-part backpack where the front part completely unzips and detaches, so there are two separate pieces, each with multiple zip compartments. I started opening up all the zips, and the agent started removing stuff, putting them into a separate tray. The first things he pulled out were dirty socks and underwear, which Partner had quickly stuffed in there from the overweight check-in bag.
The tray of stuff went back to the x-ray. Nothing interesting there, apparently. But the agent was determined that there was something not quite right, and began to confer with the other agents. Then he discovered my camera bag, nested a couple of layers deep. Inside my camera bag were my DSLR camera, and a Go-Pro camera, plus various lenses, accessories, etc.
The camera bag went back to the x-ray by itself, and this time I could sense that the agents were getting deeply interested, almost to the point of being alarmed. What's the problem? I thought to myself.
And then they zeroed in on what was causing the trouble:
This is a clamp, an accessory for the Go-Pro camera. The agent who had been questioning me, and handling my stuff, pulled it out, and I started to explain what it was.
The agent then went into what could only be described as a pantomime routine, miming clamping the thing first onto his nose, then onto his own balls. I am not making this up.
After a moment of playing around with the clamp, he handed it to me, smiled, and apologized. "My apologies", he kept saying over and over, clasping his hands in front of his face in a gesture of asking forgiveness.
Seriously.
That's not the reaction I would have gotten at any airport in North America, I am quite certain. But Frankfurt, Germany, you gotta love 'em.
I stuffed my possessions back into my bag as best I could (you know things never fit the same way twice), and we were on our way.
Things took a turn for the worse upon encountering Air Canada's ground operations in Toronto. But I'll leave that be for the time being. That just makes me grumpy and with a sour taste in my mouth.
By the way, here's how the GoPro clamp looks with the camera attached to it.
TOP COMMENTS
June 19, 2014
Thanks to tonight's Top Comments contributors! Let us hear from YOU
when you find that proficient comment.
Believe it or not, there have been no submissions to Top Comments today, either by email or kos mail. Your diarist this evening was late getting to the TC part of this diary, and is a bit alarmed to find no submissions. I will surf around a bit to see if there is anything noteworthy to include here.

Keep those nominations coming in, ladies and gentlemen!
TOP PHOTOS
June 18, 2014
Enjoy jotter's wonderful PictureQuilt™ below. Just click on the picture and it will magically take you to the comment that features that photo. Have fun, Kossacks!