I'll try to make it clickable so you can see a larger version, or go to the link below and follow it to page 12, warning PDF.
http://www.eia.gov/...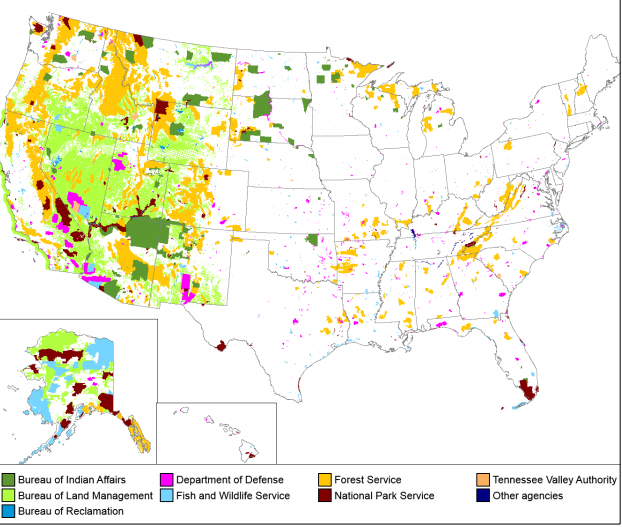 Well, not clickable but the map key is legible anyway. dark yellow Forest Service, bright green BLM.
Notice the thin green line along the California coast? I think that's "marine fisheries" or something administered by the BLM. I can see Yellowstone and Glacier, not sure if the big park in CA is Yosemite or not.
It's not often one sees a good map of the entire US with all the various designations.