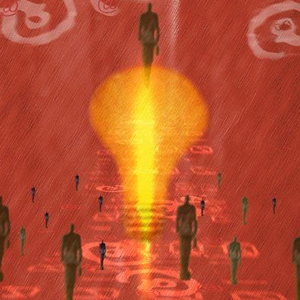 Commentary: African American Scientists and Inventors
by Black Kos Editor, Sephius1


Annie J. Easley (April 23, 1933 - June 25, 2011) was an African-American computer scientist, mathematician, and rocket scientist who was born on April 23, 1933, in Birmingham, Alabama, and died June 25, 2011, in Cleveland, Ohio. She worked for the Lewis Research Center of the National Aeronautics and Space Administration (NASA) and its predecessor, the National Advisory Committee for Aeronautics (NACA). She was a leading member of the team which developed software for the Centaur rocket stage and one of the first African-Americans in her field.
Annie J. Easley was born to Samuel Bird Easley and Mary Melvina Hoover and was raised in Birmingham, Alabama. In the days before the Civil Rights Movement, educational and career opportunities for African American children were very limited. African American children were educated separately from white children and their schools were most often inferior to white schools. Annie was fortunate in that her mother told her that she could be anything she wanted but she would have to work at it. She encouraged her to get a good education and from the fifth grade through high school, she attended a parochial school and was valedictorian of her graduating class.
After high school she went to New Orleans, Louisiana, to Xavier University, then an African-American Roman Catholic University, where she majored in pharmacy for about two years.
In 1954, she returned to Birmingham briefly. As part of the Jim Crow laws that established and maintained racial inequality, African Americans were required to pass an onerous literacy test and pay a poll tax in order to vote. She remembers the test giver looking at her application and saying only, "You went to Xavier University. Two dollars." Subsequently, she helped other African Americans prepare for the test. In 1963, racial segregation of Birmingham's downtown merchants ended as a result of the Birmingham campaign, and in 1964, the Twenty-fourth Amendment outlawed the poll tax in Federal elections. But it was not until 1965 that the Voting Rights Act eliminated the literacy test.
Shortly thereafter, she married and moved to Cleveland with the intention of continuing her studies. Unfortunately, the local university had ended its pharmacy program a short time before and no nearby alternative existed.
In 1955, she read a local newspaper article about a story on twin sisters who worked for the National Advisory Committee for Aeronautics (NACA) as "computers" and the next day she applied for a job. Within two weeks she was hired, one of four African Americans of about 2500 employees......Read More
~~~~~~~~~~~~~~~~~~~~~~~~~~~~~~~~~~~~~~~~~~~~~~~~~~~~~
News by dopper0189, Black Kos Managing Editor
~~~~~~~~~~~~~~~~~~~~~~~~~~~~~~~~~~~~~~~~~~~~~~~~~~~~~


~~~~~~~~~~~~~~~~~~~~~~~~~~~~~~~~~~~~~~~~~~~~~~~~~~~~~
The traditional media loves to focus on the damage radical Islam has done in Africa while ignoring the damage radical evangelicals are doing, including perpetrating dangerous, dehumanizing beliefs about sin and disease. Slate: Ebola Is Not God's Wrath.
~~~~~~~~~~~~~~~~~~~~~~~~~~~~~~~~~~~~~~~~~~~~~~~~~~~~~
As the deadly Ebola virus continues to spread in Liberia, religious leaders there are claiming that "immoral acts" are responsible for the catastrophic outbreak. Christian leaders meeting at the Liberian Council of Churches unanimously agreed: "God is angry with Liberia." The statement released by the council declared, "Ebola is a plague. Liberians have to pray and seek God's forgiveness over the corruption and immoral acts (such as homosexualism, etc.) that continue to penetrate our society." Their recommended solution to the disease ravaging the nation is that everyone should stay indoors for a three-day period of fasting and prayer.
The belief that Ebola is a sign of judgment is shared by some in the evangelical community. "Bring on the Ebola virus," one website proclaims. "God does not exist to give us what we want, and if killing off our loved ones is going to help us realize this, then this is what He will do." The Christian radio host Rick Wiles warned that "if Ebola becomes a global plague, you better make sure the blood of Jesus is upon you, you better make sure you have been marked by the angels so that you are protected by God."
The "God is angry" explanation for the Ebola outbreak is reminiscent of the reaction to other recent episodes of crisis and disaster, as is the broad targeting of "corruption and immoral acts." Similar responses came in the wake of Hurricane Sandy, the Asian tsunami of 2004, and Hurricane Katrina, the last of which was blamed on everything from abortion to homosexuality to antagonism against Islam to insufficient support for the state of Israel. "Providence punishes national sins by national calamities," said the group Columbia Christians for Life. "We believe that God is in control of the weather," announced the head of the evangelical group Repent America. The specific mention by the Liberian council of "homosexualism" is also a familiar refrain: In the 1980s the religious right claimed that AIDS was a judgment on gay people.


A member of the Church of Aladura prays on the beach on Aug. 20, 2014 in Liberia. He and other church members were praying for God to rescue Liberia from its current Ebola crisis.
Photo by John Moore/Getty Images
~~~~~~~~~~~~~~~~~~~~~~~~~~~~~~~~~~~~~~~~~~~~~~~~~~~~
I dream of a future where the financial industry is taken to task for funding despots and dictators. BusinessWeek: The Hedge Fund and the Despot.
~~~~~~~~~~~~~~~~~~~~~~~~~~~~~~~~~~~~~~~~~~~~~~~~~~~~
Reports of violence across the country soon poured into McGee's embassy as Mugabe's militias sought to punish opposition activists, drive their supporters from their homes, and intimidate the rest into backing Mugabe in the next round of elections. So he recruited the gardener at the ambassador's residence in Harare as a body double and sent him out behind the tinted windows of the embassy limousine one dawn. Mugabe's intelligence agents dutifully fell in line, on a parade to nowhere. About an hour later, McGee climbed into another limo and met diplomats from the U.K., European Union, and other allied missions waiting outside town.
They headed to an old sawmill turned torture center. There, in a local village and at two hospitals, McGee and his entourage, which included journalists, interviewed and photographed victims of the violence. Along the way, McGee barreled past Zimbabwean police trying to stop his tour. Finally, Mugabe's security services blocked the ambassador's convoy just outside Harare. When he and others refused to unlock their doors, citing diplomatic immunity, McGee says, some of the officers threatened to burn the diplomats alive in their parked vehicles.
McGee left his SUV and demanded the name of one threatening officer; the man retreated behind the locked door of his own vehicle. So McGee leaned on the dusty hood, pulled out his phone, and started taking pictures of the man through the windshield. "None of them turned out," he says, "but he didn't know that." After about 90 minutes, the convoy was freed.
McGee wouldn't find out for years, but as the attacks were unfolding, and as he worked with Washington to financially isolate Mugabe, a Wall Street consortium provided the $100 million for the dictator's government. These millions secured the rights to mine platinum, among the most valuable of minerals, from central Zimbabwe. Several firms were involved in the investment, including BlackRock (BLK), GLG Partners, and Credit Suisse (CS). The most vital player was Och-Ziff Capital Management (OZM), the largest publicly traded hedge fund on Wall Street. An Och-Ziff spokesman declined to comment for this article. Now some of its African investments are at the center of an investigation by the U.S. Department of Justice and the Securities and Exchange Commission.


~~~~~~~~~~~~~~~~~~~~~~~~~~~~~~~~~~~~~~~~~~~~~~~~~~~~~


~~~~~~~~~~~~~~~~~~~~~~~~~~~~~~~~~~~~~~~~~~~~~~~~~~~~~
If history is any guide, the Ferguson, Mo., police officer who shot an unarmed black teenager on Aug. 9 is not likely to be charged -- much less convicted -- for the shooting. Talking Point Memo: History Says Ferguson Police Officer Likely Won't Be Charged For Shooting.
~~~~~~~~~~~~~~~~~~~~~~~~~~~~~~~~~~~~~~~~~~~~~~~~~~~~~
Officer Darren Wilson left town in the days since he shot Michael Brown while multiple federal and local investigations are ongoing. The Brown family's attorneys have argued that the findings of their independent autopsy showed that Wilson should have already been arrested.
But he hasn't been -- and those familiar with the history of police-involved deaths say that a convergence of both U.S. law and cultural norms put the odds against it.
"It is really hard to convict a police officer. They get a super presumption of innocence," Laurie Levenson, a former federal prosecutor who is now a law professor at Loyola University in Los Angeles, told TPM. She was involved in a grand jury investigation of an officer-involved death, she said, but it never went to trial.
"We don't want to believe that the people we hire to protect us could be the people who want to harm us," she said, "and so we give them a huge benefit of the doubt."
Hard numbers are hard to come by, but Levenson and others agreed that it is exceedingly rare for a police officer to be indicted for a homicide committed in the line of duty. Convictions are even rarer. The FBI reported 410 justifiable homicides by law enforcement in 2012. The number of indictments appear to be minimal after a TPM review of available press reports. A 1979 study found three convictions out of the 1,500 police killings it studied over a five-year period.
There are many reasons why -- including the fact that police officers are frequently justified in shooting an assailant. But the law also provides police officers with an additional layer of protection. The U.S. Supreme Court ruled in Graham v. Connor in 1989 that actions by law enforcement must be judged by a standard known as "objective reasonableness."


~~~~~~~~~~~~~~~~~~~~~~~~~~~~~~~~~~~~~~~~~~~~~~~~~~~~
Claiming you shot someone out of fear of your life can be a "get out of jail free" card -- depending on who says it. Salon: The ultimate white privilege: Darren Wilson and being "afraid for your life".
~~~~~~~~~~~~~~~~~~~~~~~~~~~~~~~~~~~~~~~~~~~~~~~~~~~~
On Wednesday, Matt Zoller Seitz shared an anecdote to illustrate how white privilege kept him from getting arrested or otherwise harmed by the police after he started a fight on the street. The full piece is worth your time, since it's a frank accounting of how whiteness protects in the United States, but the most revealing moment in the story comes when Zoller Seitz — who admits he escalated a confrontation with the stranger, a Hispanic man loitering outside a deli — talks to the cops who arrived on the scene. After telling the two white officers that he had confronted the guy and punched him in the face after the stranger jabbed him in the chest with his fingers, the cops asked Zoller Seitz if he wanted to press charges for assault:

"I don't think he actually meant to touch me, though," I said, while a voice deep inside me said, Stupid white boy, he's making it plain and you're not getting it.

"It doesn't matter if he meant to touch you, he hit you first," he said. He was talking to me warmly and patiently, as you might explain things to a child. Wisdom was being imparted.

"You were in fear of your life," he added.

By now the adrenaline fog seemed to be lifting. I was seeing things in a more clinical way. The violence I had inflicted on this man was disproportionate to the "assault," and the tone of this exchange with the cop felt conspiratorial.

And then it dawned on me, Mr. Slow-on-the-Uptake, what was really happening: this officer was helping me Get My Story Straight.

Understanding, at long last.
Zoller Seitz's story lays bare a reality that we have seen play out over and over again: A white person can get away with a lot if they claim that they were scared of a person of color. White people and law enforcement are allowed to fear for their lives — even if that so-called fear is based on racist perceptions about black and brown criminality or, more often, nothing at all.
A grand jury was seated on Wednesday to consider the circumstances surrounding the killing of Michael Brown, the unarmed black teenager who was shot six times by Darren Wilson, a white cop. If the case eventually goes to court, no doubt one of the questions that will be put before the jury is whether Wilson could have reasonably feared for his life during his confrontation with Brown. While witnesses to the shooting have indicated that Brown had his hands up in surrender when he was fatally shot, others — mostly other cops — have suggested that Brown charged at Wilson and that the "genesis of [the shooting] was a physical confrontation."
It's a strange, sad world where shooting someone four times in the arm and twice in the head could ever be considered a reasonable response to allegedly being lunged at by an unarmed teenager, but that's where we are. We've seen the same argument invoked to defend George Zimmerman, who is white and Latino, after he killed Trayvon Martin. Lawyers for Theodore Wafer tried — but this time failed — to invoke the same defense after he shot and killed Renisha McBride, who had arrived on his porch seeking help after a car accident. Wafer's defense argued that McBride's loud knocking so alarmed their client that he felt he had no other choice but to shoot her through a locked screen door.
~~~~~~~~~~~~~~~~~~~~~~~~~~~~~~~~~~~~~~~~~~~~~~~~~~~~~

~~~~~~~~~~~~~~~~~~~~~~~~~~~~~~~~~~~~~~~~~~~~~~~~~~~~~
Atantic City apparently didn't see it coming. The Grio: How Atlantic City's promise failed its black community.
~~~~~~~~~~~~~~~~~~~~~~~~~~~~~~~~~~~~~~~~~~~~~~~~~~~~~
Thirty-five years ago, when the first of the casinos began to dot the boardwalk, there was a virtual monopoly in casino gaming in the region.
There also appeared to be no voice from the black community surrounding the inception and subsequent failure of the gambling industry in Atlantic City. There was no champion to assure that the benefits of the cash flowing from the casinos would lead to revitalization.
And, more importantly, there was no backup plan looking toward the future to insulate against the inevitable collapse of the city's gaming monopoly.
As a result, you see what is happening today. Thousands of casino workers will soon be joining the ranks of the unemployed in this historically blighted city as four of the city's eleven casinos will be closed in mere weeks.
Author Nelson Johnson, the writer of Boardwalk Empire, once referred to Atlantic City, New Jersey, as "a plantation by the sea." And when you examine the socio-economic history of the city, you can see why.
Since the first casino emerged along the Atlantic City boardwalk, the political line was that the casinos would be a boon to the local community. Critics of the city say over the past three decades no attention was given to making the place a tourist destination for anything other than gambling.


~~~~~~~~~~~~~~~~~~~~~~~~~~~~~~~~~~~~~~~~~~~~~~~~~~~~~


~~~~~~~~~~~~~~~~~~~~~~~~~~~~~~~~~~~~~~~~~~~~~~~~~~~~~
True GOP believers insist their small government beliefs have nothing to do with race. They're deluding themselves. Salon: It's racism, not "principled conservatism": The South, civil rights, GOP myths — and the roots of Ferguson.
~~~~~~~~~~~~~~~~~~~~~~~~~~~~~~~~~~~~~~~~~~~~~~~~~~~~~
As events in Ferguson continue to dominate public political attention, it's worthwhile to take a step back and take a long hard look at how we got here. Why did the Democratic "Solid South" of old become such a stronghold of Republican strength? Lyndon Johnson, one of the smartest Southern politicians ever, had no doubt in his mind — "There goes the South for a generation," he reportedly said, after signing the Civil Rights Act in 1964.
But the South was already halfway out the door at the time. Missouri, with a fair amount of Southern culture in its veins, is nonetheless a border state, home to Harry Truman, whose enunciation of a civil rights agenda, followed by integration of the armed forces and strong civil rights platform in 1948, led to the walkout of the Dixiecrats, which cost him a dramatic 20 percent drop in the share of the Southern vote from where it had been in 1944. That launched a transitional era that is strangely lost to most who ponder such things today.
This lack of longer historical memory is part of what helps to support a popular brand of revisionism that claims the South turned Republican because the people there embraced "principled" "small-government" conservatism. There are numerous problems with this explanation. First, if that's why the South changed, then why didn't the shift happen earlier? Second, if the change is explained by gradual economic development (as some such as Real Clear Politics senior analysis Sean Trende have argued), then why did Herbert Hoover do almost as well in 1928 as Dwight D. Eisenhower in 1952? And why did the Democratic share of the Southern vote drop precipitously by 20 percent in 1948, as noted above, the year the Democrats put a civil rights plank in their platform, and the Dixiecrats walked out?
Third, what exactly is meant by "small-government conservatism"? And how does that square with the fact that Southern states almost universally get far more money from the federal government than they send in by way of taxes? And finally, how to explain the findings in a 2005 paper by Nicholas Valentino and David Sears, which found that "whites residing in the old Confederacy continue to display more racial antagonism and ideological conservatism than non-Southern whites," and that "Racial conservatism has become linked more closely to presidential voting and party identification over time in the white South"?
But there's also another problem with the "it's-not-race-it's-principled-small-government-conservatism" explanation — namely that race and small government conservatism are inextricably linked. This is not to say that all small government conservatives are racists. But it is to say that racial attitudes and attitudes toward robust government activism are strongly linked, statistically; the more positive (or negative) your attitudes toward activist government are, the more positive (or negative) your attitudes toward blacks are likely to be, and vice versa as well.


George Wallace, Ronald Reagan, Richard Nixon (Credit: AP/Salon)
~~~~~~~~~~~~~~~~~~~~~~~~~~~~~~~~~~~~~~~~~~~~~~~~~~~~~
Welcome to the Black Kos Community Front Porch!
Pull up a chair and sit down a while and enjoy the company.