Following closely upon the paint-splattered heels of last week's ejoanna-shallow-diary (dream kitchens; remember?) we have the dream bathrooms edition. And a few thoughts on the "end" of Summer.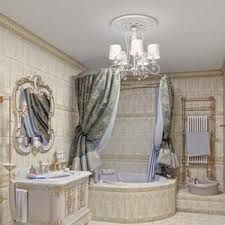 About the photo: no, not my style. Looks more like Louis XIV--only slightly updated. But I had to start somewhere. Follow my spackle-dusted footprints below the orange building inspector's warning tag.
As you can see by Itzl's concerned look, this group is for us to check in at to let people know we are alive, doing OK, and not affected by such things as heat, blizzards, floods, wild fires, hurricanes, tornadoes, power outages, earthquakes, or other such things that could keep us off DKos. It's also so we can find other Kossacks nearby for in-person checks when other methods of communication fail - a buddy system. Members come here to check in. If you're not here, or anywhere else on DKos, and there are adverse conditions in your area, we and your buddy are going to check up on you. If you are going to be away from your computer for a day or a week, let us know here. We care!
IAN is a great group to join, and a good place to learn to write diaries. Drop one of us a PM to be added to the Itzl Alert Network anytime! We all share the publishing duties, and we welcome everyone who reads IAN to write diaries for the group! Every member is an editor, so anyone can take a turn when they have something to say, photos and music to share, a cause to promote or news!
OK, we do have a diary schedule. But, when you are ready to write that diary, either post in thread or send FloridaSNMOM a Kosmail with the date. If you need someone to fill in, ditto. FloridaSNMOM is here on and off through the day usually from around 9:30 or 10 am eastern to around 11 pm eastern.
When I gathered some photos of dreamy kitchens recently some dreamy bathrooms popped up too. Here are a few.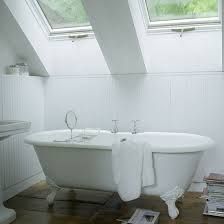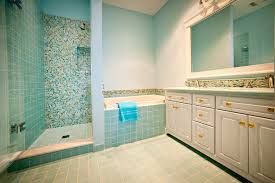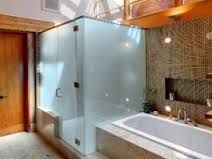 I never have gotten the "two-sinks in the master bathroom" deal. (And I don't much like the term "master bath" anyway.) It's to keep your messy (or neater) partner from hovering over your territory, right? BUT what if he/she doesn't stick to their sink? Hmmm? In the eJ household we have solved it with his and hers bathrooms. Single sinks work fine cuz his bathroom is downstairs and mine upstairs. And two sinks on one counter takes up valuable real estate, IMHO, better used for, you know, girlie necessities.
Now about the "end of Summer." I have found that term a bit ambiguous. For a few reasons. School starts so much earlier now (and for the laudable end of completing a term before the winter holidays.) The technical end of Summer (in the Northern Hemisphere) is the September Equinox, the third week of this month.
But the main reason for me is where I live: in the SF Bay Area. We typically have the hottest weather of the year in September and October. And no, that's not really what "Indian Summer" is, a term (http://www.almanac.com/...) way too loosely applied to any late season warm weather. So as Fall starts in the media and the public consciousness, we Bay Areans are just breaking out the shorts and flip-flops.
What does the "end of Summer" mean to you? And don't forget to dream a dreamy dream of a dreamy bathroom!