Known thru out the nation as the little tabby living in the ceiling, the infamous recluse reliving Groundhog day, has left the ceiling. Speaking for the first time to reporters, from his Indiana home, Ceiling Cat endorsed Barrack Obama for President. From his living room Ceiling Cat called for

... the first planeload of troops can come home tonight

....an end to George Bush's regressive tax policies.
You've all seen the elusive Ceiling Cat poking its head out of the ceiling, to see whats up.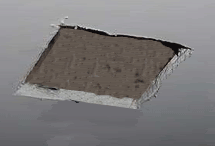 Ceiling Cat has been a voracious critic of Cheney's double super secret Death Star:
BREAKING NEWS !
Ceiling Cat has left the Ceiling, has come out for Obama. He will be walking across the country to unite all cats:
Never before seen video of Ceiling Cat outside the ceiling.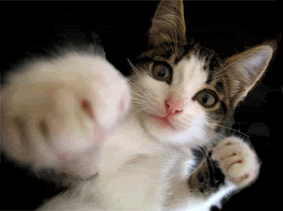 Cats across the country will taking the fight to John McCains face.
"McCain's campaign is doomed"
Al Gore commenting on Ceiling Cats endorsement of Obama.


Me and my friends "tuned up" McCains bus for him in NH, back on Jan. 5th. LOL. It gets poor mileage and the fuel gauge is wrong, so the bus will run out of fuel by October.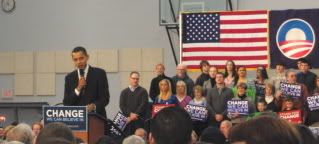 Obama has captured the attention of cats across the nation. Never before have so many young cats been involved in politics.
Super star cat, the "Artist Formerly Known as Tiger" at a news conference Sunday morning announcing his band will perform at 6 Obama events this summer.
Singer/songwriter John "Cougar" has asked the McCain campaign to stop using his music at events.
Robert Terrier, Chairdog of the National Democratic Canine caucus says " No dog or cat should be caught dead voting for John McCain.
UPADTE: new web site: Cats for Obama
UPDATE: Buddah Cat Endorses Obama
3rd UPDATE: chairman of Marmalade Kittens endorses Obama.
4th UPDATE: Dusty endorses Obama.
UPDATE 5: Sophie endorses Obama