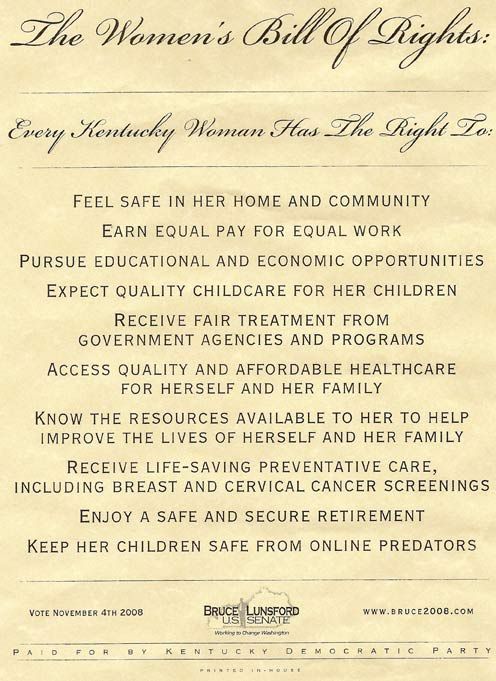 Last night Bruce Lunsford unveiled his "Women's bill Of Rights" in Lexington Kentucky. With the race getting tighter than anyone imagined (3 points) Bruce Lunsford is tightening the noose on Senator Mitch McConnell by appealing to women voters here in Kentucky.
I've had the opportunity to shoot video of many politicians, but last night I shot video of a man speaking from his heart about all the right things and that man was Bruce Lunsford!
Maybe I'm naive, but I really believe this man's heart, Bruce Lunsford, is in the right place and I'm damned sure he, Bruce Lunsford, will represent my children and grandchildren better than Senator Mitch McConnell.
The video below is nearly 10 minutes long and that's about 7 minutes longer than I like, but I cut all of it out that I could and believe me that was tough because there were so many good speakers at the event and Bruce's speech was so good that I had to leave at least 30 minutes of very good video on the cutting room floor.
So where do we go from here? Well, as I have said in a previous post, we have a chance to make history here in Kentucky so let's get the job done.
Click here and here to view photos of the event. You might see someone you know.