Welcome to the canonical list of books by kossacks (or former kossacks or close relatives of kossacks). This week, in honor of the DK GreenRoots ongoing event, I've tried to highlight all the books on the list that are environmentally related. See below for this special section. If I've missed any books that should be included in this list, please let me know in the comments.
As usual, if you know of any any authors who I am missing, respond in the comments or send me email. Please be sure to let me know whether you would like your dkos ID included or if you would prefer to be added anonymously.
Don't forget, if you like to talk about books, be sure to check out the weekly diary series What Are You Reading and Bookflurries. For writers, check out the new series: Write On!.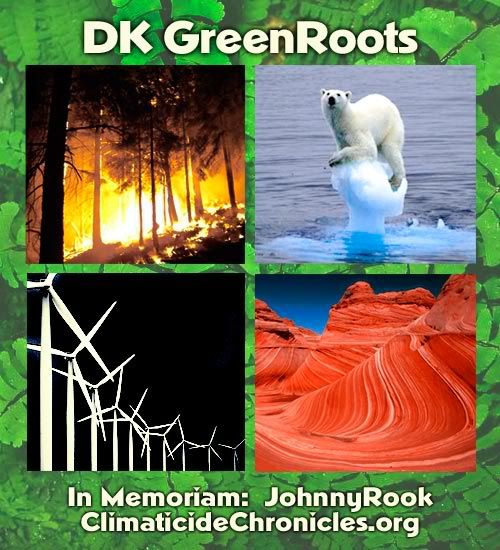 If you are interested in environmental issues, please join DK GreenRoots, a new environmental advocacy group created by Meteor Blades. DK GreenRoots is comprised of bloggers at Daily Kos and eco-advocates from other sites. We focus on a broad range of issues. We alert each other to important eco-stories in the mainstream media and on the Internet, promote bloggers at one site to readers at other sites and discuss crucial eco-issues. We are in exciting times now because for the first time in years, significant environmental legislation will be passed by Congress. DK GreenRoots can also be used to apprise members of discussions and strategy sessions happening in Meteor Blade's Green Diary Rescue thread, which is also our workroom.