Last night, Comcast Sports Net California premiered a documentary on the life and baseball career of Glenn Burke, who played for the Los Angeles Dodgers and the Oakland Athletics. It aired without commercial interruption on the network and also was simultaneously shown at the Castro Theater in San Francisco. After the program finished, Comcast broadcast a live discussion of the film from the Castro Theater on-air.
It was a sensitive treatment of a gay man who was run out of baseball because of his sexual orientation.
The San Francisco Chronicle offers some details of the film:

Burke was a basketball and baseball star at Berkeley High in the late 1960s and 1970, remembered by locals mostly for his phenomenal hoops skills. The big money was on the baseball field, and he quickly rose through the Los Angeles Dodgers ranks, starting a World Series game in 1977.

But his increasing openness about liking men - one story involves Tommy Lasorda's son - apparently got him bounced from the Dodgers to the Oakland A's. Burke found new friends in the Castro district, and yet felt out of place with the A's. He retired for good at age 27 in 1980, and publicly came out two years later in a magazine article and on the "Today" show. He was diagnosed with AIDS and died of complications related to the disease in 1995.

...Along the way, a nuanced portrait emerges. There are few heroes and villains. Lasorda and former A's manager Billy Martin - the latter figure reportedly introduced Burke to his teammates as a "faggot" - are the exception. The filmmakers don't try to make Burke something he isn't. Unlike Billy Bean, a gay former player interviewed in "Out" who has since become an activist, Burke just seemed to want to live his life.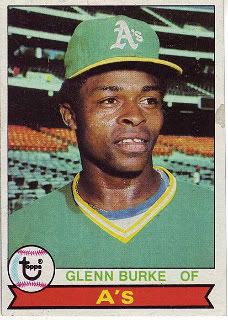 From wikipedia:

Burke said "By 1978 I think everybody knew," and was "sure his teammates didn't care." Former Dodgers team captain Davey Lopes said "No one cared about his lifestyle." He told the New York Times that "Prejudice drove me out of baseball sooner than I should have. But I wasn't changing.", and stated in his autobiography that "prejudice just won out." Burke left professional sports for good at age 27.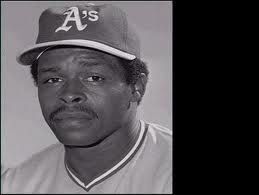 On the day the film premiered, Oakland A's center fielder Coco Crisp tweeted about the A's acquisition of his former teammate, David DeJesus, who was traded from the Kansas City Royals to Oakland yesterday.

Yeaha!!!! We (A's) just got my boy David Dejesus from KC. We gotta have the best looking OF in the league lol... No homo.
Stay classy, asshole.
On what should have been a day honoring Glenn Burke and illustrating the destructive forces of homophobia this straight athlete, who currently plays in the same outfield in the same Coliseum on the same team as Glenn Burke did sees fit to make a homophobic slur on his Twitter page. That's some example for his young fans, isn't it?
Some things, unfortunately, never change. RIP, Glenn Burke.
------------------------------
Here's a bit more information on the film, including the trailer.

Burke was not the first gay athlete in baseball nor, for that matter, any other professional sport. But he was the first who was unwilling to compromise. It remains an open question whether Burke gave much thought to the heavy toll his decisions would demand on his life.