Top Comments can be found around these parts every evening at 10:00pm ET. So, if you discovered some funny, erudite or informative comments that you want to share with more people, you can nominate that comment to TopComments at gmail dot com OR to the internal messaging system here at DK4 (make sure to send it in by 9:30pm ET).

Anyone can share. Just make sure to include a link to the comment and a few words why you sent it and don't forget to include your DKos username before you hit "send" on that email.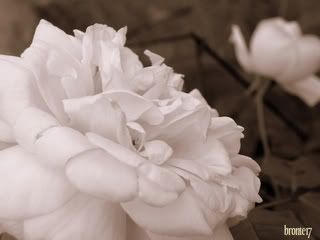 Old browsers are out --get with the Google Program people
So, have you heard the news?
No Weiner jokes, please. This is serious.
Google has announced plans to no longer support older browsers. So, those of you still using IE7 or Safari3, Firefox 3.5 or any of the previous versions... on August 1st you will lose some of the functions of Gmail, Google Calendar, Talk, Docs and Sites. And it won't be long before "lose some functions" becomes "stops working."
Google says the older browsers are not only insecure, but they cannot "handle the latest web technologies." So, abandonment is in the works. StatCounter says that "17% need to change" and update their browser to a "modern browswer." In the global context, Microsoft says that "about 11% of browsers are IE6." And, Google may accomplish through this "updating" what censors in China could not... 34% of Chinese use IE6 and will no longer have access to Google and its component websites.

Support in this sense means that Google will only do compatibility testing with more up-to-date browsers. It will not carry out tests with older programmes and can make no guarantees that web services will work with them.

Concluding the blogpost, Venkat Panchapakesan, vice president of engineering at Google, wrote: "These new browsers are more than just a modern convenience, they are a necessity for what the future holds."
Have to keep reminding myself of the Google motto: "Don't be evil." (Wait… correct that motto: "You can make money without doing evil.") Don't know Microsoft's motto, but this old joke surely has Microsoft's motto in it somewhere.

Anyway, that's my Good Samaritan deed for the day. A warning of the upcoming demise of Teh Google for those with old browsers. Forewarned is forearmed.

Now it's on to the TOP COMMENTS OF THE DAY submitted from Kossack readers. THANK YOU very much to everyone who took the time to send in these most excellent comments to share with the DailyKos community.
TOP COMMENTS OF THE DAY
From wyldraven:
PhilJD explains why the Roman Empire fell in the recommended diary What's Happenin'? ~6/6/11~ by joanneleon.
From Dragon5616:
Victor Laslo makes a pointed remark in the rescued-to-recommended diary Just a couple of inches and my life would have changed by ItsJessMe.

In Deoliver47's recommended diary Another win for ColorOfChange: Kanazawa removed from Psychology Today, NY brit expat explains what is not so obvious about racism.
From bronte17 (tonight's diarist):
Haf2Read likens the unraveling of the Gordian knot that is/was the Republican hold on power in the diary Bush Era US Attorney is the Target of a Federal Investigation by RogerShuler.

Get the smelling salts out of the DK cupboard... DaveW nails it for all the Weiner whiners in the front page story Weiner accepts responsibility....

Top Mojo is somewhere in the pipes… gettin' fixed. It'll be back soon... better than ever.
As always, THANKS for reading and sending in those Top Comments!