Come gather round one and all. Science talk is here. New discoveries, new takes on old knowledge, and other bits of news are all available for the perusing in today's information world. Over the fold are selections from the past week from a few of the many excellent science news sites around the world. Today's tidbits include fewer rain storms across southern Australia as a result of climate warming, switch from corn to grass may raise ethanol output and reduce emissions, landscape change leads to increased insecticide use in U.S. midwest, one in ten species could be extinguished by climate change by 2100, a new way to store the sun's heat, and loss of large predators has caused widespread disruption of ecosystems. Gather yourselves around. Pull up that comfy chair and bask in the sunshine. There is plenty of room for everyone. Get ready for one more session of Dr. Possum's science education and entertainment.
**Be sure to check out today's diary by science here with announcements about the Large Hadron Collider and the making big science news.
Featured Stories
The effects of climate warming are being seen around the world including southern Australia where fewer rain storms are observed.
The research, based on observations and climate modelling, centres on the changes in southern Australian winter rainfall linked to atmospheric circulation changes that are directly associated with storm formation, and particularly rain bearing lows and frontal systems crossing southern Australia.

The most important circulation feature associated with winter storm formation is the strength of the sub-tropical jet stream. For example, winter storms give south-west Western Australia much of its rain. Between the 20-year periods 1949 to 1968 and 1975 to 1994 south-west WA rainfall reduced by 20 per cent. In south-east Australia, there were reductions of 10 per cent.
The
production of ethanol
from both grasses and corn is being used today as a means of reducing overall carbon emissions.
Growing perennial grasses on the least productive farmland now used for corn ethanol production in the U.S. would result in higher overall corn yields, more ethanol output per acre and better groundwater quality, researchers report in a new study. The switch would also slash emissions of two potent greenhouse gases: carbon dioxide and nitrous oxide.

(snip)

Several hurdles remain before the transition from corn to cellulosic ethanol production can occur on a commercial scale, the researchers said. Converting the sugars in corn to ethanol is easier than releasing the energy locked in plant stems and leaves.
Landscape change in the U.S. midwest includes increased cropland and diminished natural habitat with overall
landscape simplification
.
Because landscape simplification has long been assumed to increase pest pressure, (researcher) Meehan and colleagues were not surprised to find that counties with less natural habitat had higher rates of insecticide use.

One striking finding was that landscape simplification was associated with annual insecticide application to an additional 5,400 square miles--an area the size of Connecticut.

Although simplification of agricultural landscapes is likely to continue, the research suggests that the planting of perennial bioenergy crops--like switchgrass and mixed prairie--can offset some negative effects.
Dire warnings about the
effects of climate change
continue to arrive in the press these days.
Examples of existing responses to climate change:

Decreased ice cover in the Bering Sea reduced the abundance of bivalve molluscs from about 12 to three per square metre over a very short period of time (1999-2001). These shells are the main food source for species higher up the food chain, such as Spectacled Eider.
Climatic warming and droughts are causing severe declines in once-common amphibian species native to Yellowstone National Park in the United States of America. Between 1992-1993 and 2006-2008, the number of blotched tiger salamander populations fell by nearly half, the number of spotted frog populations by 68 per cent, and the number of chorus frog populations by 75 per cent.
In Antarctica, few animals exist on land, but one of the most abundant, a nematode worm living in the soil in dry, cold valleys, experienced a 65 per cent decline between 1993 and 2005 as a result of climate change.

Examples of predicted responses to climate change:

On Tenerife, an endemic plant, the Caňadas rockrose has a 74 to 83 per cent chance of going extinct in the next 100 years as a result of climate change related droughts.
In Madagascar, climate warming is predicted to cause endemic reptiles and amphibians, often found in mountain ranges, to retreat towards the summit of the mounts. With a warming of just two degrees Celsius, well within current projections, three species are predicted to lose all of their habitat.
Birds living in northern Boreal Forests in Europe are expected to decline as a result of global warming. Species such as Dotterel are predicted to decline by 97 per cent by 2100 and species such as Two-barred Crossbill and Pine Grosbeak could lose their entire range within Fenno-Scandia.
Researchers report a new way to
store solar energy
for use later.
Storing the sun's heat in chemical form — rather than converting it to electricity or storing the heat itself in a heavily insulated container — has significant advantages, since in principle the chemical material can be stored for long periods of time without losing any of its stored energy. The problem with that approach has been that until now the chemicals needed to perform this conversion and storage either degraded within a few cycles, or included the element ruthenium, which is rare and expensive.

(snip)

The new material found by (researchers) Grossman and Kolpak is made using carbon nanotubes, tiny tubular structures of pure carbon, in combination with a compound called azobenzene. The resulting molecules, produced using nanoscale templates to shape and constrain their physical structure, gain "new properties that aren't available" in the separate materials, says Grossman...

Not only is this new chemical system less expensive than the earlier ruthenium-containing compound, but it also is vastly more efficient at storing energy in a given amount of space — about 10,000 times higher in volumetric energy density, Kolpak says — making its energy density comparable to lithium-ion batteries. By using nanofabrication methods, "you can control [the molecules'] interactions, increasing the amount of energy they can store and the length of time for which they can store it — and most importantly, you can control both independently," she says.
Ecosystems around the globe are being disrupted by the
loss of large predators
and other 'apex consumers'.
The decline of apex consumers has been most pronounced among the big predators, such as wolves and lions on land, whales and sharks in the oceans, and large fish in freshwater ecosystems. But there have also been dramatic declines in populations of many large herbivores, such as elephants and bison. The loss of apex consumers from an ecosystem triggers an ecological phenomenon known as a "trophic cascade," a chain of effects moving down through lower levels of the food chain.
Other Worthy Stories of the Week
Beautiful data: The art of science field notes
Punching holes in the sky
Underwater Antarctic volcanoes discovered
Researchers build an antenna for light
Plants in cities are an underestimated carbon store
New genetic map of potato may lead to improved crops
Border fence threatens wildlife on U.S.-Mexico border (PDF)
Rare hermaphrodite butterfly hatches in London museum
Triceratops bones support asteroid extinction theory
Dark fireworks on the sun
Trees 'remember' where they come from
Pesticide pathways into the atmosphere
Snow leopard population discovered in Afghanistan
Equation: How GPS bends time
Soil microbes accelerate global warming
Wild parrots get names from parents
U.S. spacecraft enters giant asteroid's orbit
Dramatic climate swings likely as world warms
For even more science news:
General Science Collectors:
Alpha-Galileo
BBC News Science and Environment
Eureka Science News
LiveScience
New Scientist
PhysOrg.com
SciDev.net
Science/AAAS
Science Alert
Science Centric
Science Daily
Scientific American
Space Daily
Blogs:
A Few Things Ill Considered Techie and Science News
Cantauri Dreams space exploration
Coctail Party Physics Physics with a twist.
Deep Sea News marine biology
Laelaps more vertebrate paleontology
List of Geoscience Blogs
ScienceBlogs
Space Review
Techonology Review
Tetrapod Zoologyvertebrate paleontology
Science Insider
Scientific Blogging.
Space.com
Wired News
Science RSS Feed: Medworm
The Skeptics Guide to the Universe--a combination of hard science and debunking crap
At Daily Kos:
This Week in Science by DarkSyde
Overnight News Digest:Science Saturday by Neon Vincent. OND tech Thursday by rfall.
Pique the Geek by Translator Sunday evenings about 9 Eastern time
All diaries with the DK GreenRoots Tag.
All diaries with the eKos Tag
A More Ancient World by matching mole
Astro Kos
SciTech at Dkos.
Sunday Science Videos by palantir
NASA picture of the day. For more see the NASA image gallery or the Astronomy Picture of the Day Archive.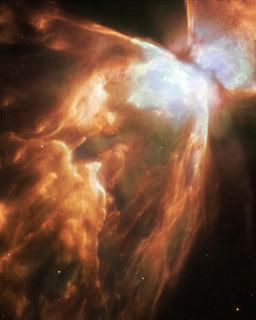 NASA, Public Domain