When Al Gore was running for President in 2000, one of the linchpins of his campaign was that he would take the entitlement trust funds and put them in a "lock box," thus preventing Congress from raiding the funds to pay for its pet projects at the expense of future generations. He was routinely ridiculed by the vast right wing noise machine for this idea. With his defeat, the idea of protecting the trust fund went out the window and as we all know, the Republican Congress treated it like a free lunch, eating away at our future in order to avoid raising taxes on the wealthy. [...]
Remember Al Gore's Lock Box? Well, It's Baaa-ack!!
by Marie Therese, NewsHounds -- October 17, 2007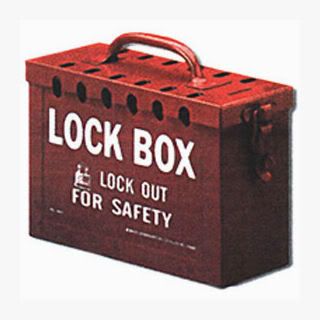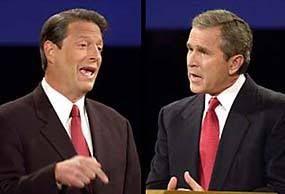 Transcript of Bush/Gore Debate Exchange on Social Security
October 4, 2000
MR. GORE: And here's what I would do, here's my plan. I will keep Social Security in a lockbox, and that pays down the national debt and the interest savings I would put right back into Social Security. That extends the life of Social Security for 55 years.
[...]

You know, Social Security is a trust fund that pays the checks this year with the money that's paid into Social Security this year. The governor wants to divert one out of every six dollars off into the stock market, which means that he would drain a trillion dollars out of the Social Security trust fund over the, in this generation, over the next 10 years, and Social Security under that approach would go bankrupt within this generation. His leading adviser on this plan actually said that would be O.K. because then the Social Security trust fund could start borrowing. It would borrow up to $3 trillion. Now, Social Security has never done that, and I don't think it should do that. I think it should stay in a lockbox, and I'll tell you this, I will veto anything that takes money out of Social Security for privatization or anything else, other than Social Security.
[...]

MR. BUSH: No. There's enough money to pay seniors today and the current affairs of Social Security. The trillion comes from the surplus. Surplus is more -- is money, more money than needed.

Let me tell you what your plan is, it's not Social Security plus, it's Social Security plus huge debt is what it is. You leave future generations with tremendous I.O.U.'s. It's time to have a leader that not -- doesn't put off, you know, tomorrow what we should do today.
[...]

MR. GORE: When F.D.R. established Social Security, they didn't call him I.O.U.'s, they called them the full faith and credit of the United States. If you don't have trust in that, I do. And if you take it out of the surplus and the trust fund, that means the trust fund goes bankrupt in this generation, within 20 years.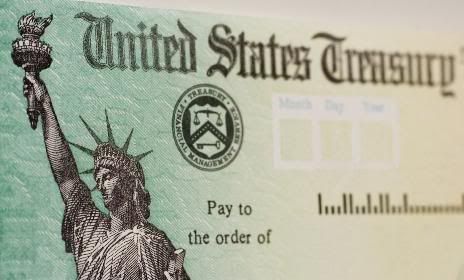 Well we all know the History.
Mr. Gore was not "Alpha enough" -- then he was "Too Alpha" ...
Mr. Bush was the guy "bringing the 12-Packs to the National Picnic."

The SCOTUS decided to impose its will, on the Supreme Court of Florida, about the value of each and every vote, in their State.
Votes? Who needs to count the Votes?

G.W. decided we needed to give the Clinton Surplus "back to the People".

And now the GOP-Me Party decided to just keep giving it back, long after the Surplus is no more;
long after they ran up a huge Debt, on unpaid for Wars;
and now long after the "10 year limit" on giving those General Fund "surpluses" back to the People, has sunset ...
Somehow the Bush Tax Cuts have become "virtually permanent" ... and somehow now our Trust Fund payroll tax deductions are on the Budget Cutting Table.
That's what would be called economic "sleight of hand" in some circles ... also known as: Blame. the. Victims. (... Stump the Chumps.)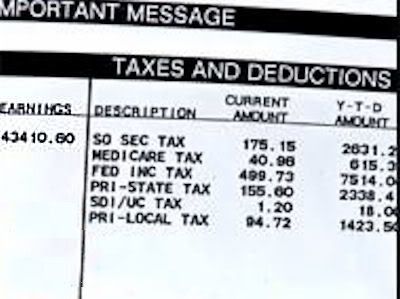 In spite of the fact that the real Debt Culprit has a decidedly different nature:

Economists: Bush Tax Cuts Reduced Revenue and Did Not Spur Economic Growth
mediamatters.org -- June 27, 2011

CBPP: Bush Tax Cuts Cost $1.7 Trillion In Reduced Revenue.
-- From the Center on Budget and Policy Priorities [...]



CBO: Extending The Bush Tax Cuts Would Increase Deficits By $2.6 Trillion Over 10 Years.


In January 2010, the nonpartisan Congressional Budget Office estimated that extending the tax cuts enacted in 2001 and 2003 would increase deficits by $2.6 trillion between 2011-2020.

-- Congressional Budget Office, January 2010
Despite those very sober reports ...
Today somehow, it has become "common knowledge" that our Weekly Investments, into the Trust Fund -- are now somehow "part of the Debt Problem" that we urgently need to fix -- NOW!? ... In a showdown debate, no less.
Not those Bush Tax Cuts -- No they created a Booming Economy, doncha know? Can't you see all those Job Creators, creating those jobs?
.
.
.

Like I said, Al Gore was Right -- We DID Need a Lockbox ...

Although I do wish he would have chosen his words more carefully. What American Workers really needed was a Fort Knox type Bank Vault -- not a measly old Lockbox.

Our weekly Payroll Retirement Insurance deductions, deserve No Less.
Our blood, sweat and tears, deserve "the full faith and credit of the United States" -- they deserve a Trust Fund Vault, far from the reach of the current political football scrums.