"The key to winning the Pepsi Refresh grant is accumulating daily voters. Netroots Nation has agreed to help us organize to win this grant. Sign up at this link to receive an email once a day providing you links to vote. Once the contest is over, win or lose, the email list will be deleted and your email won't be shared with anyone. So please help us recruit all the daily voters you can, and we can do this."

-- Raven Brooks, Executive Director, Netroots Nation
You know how Pete Dionasopolis (John Belushi) and all of his SNL cousins working in the
Olympia Cafe
in Chicago would have voted. You can do the same. And it won't cost you a dime. Promise.
Details below the fold as your help (and vote) is urgently needed.
The Digital Divide and Minorities
---
Not everyone in the country benefits equally from advances in technology. As you all know, there is a digital divide between those who can afford it and those who cannot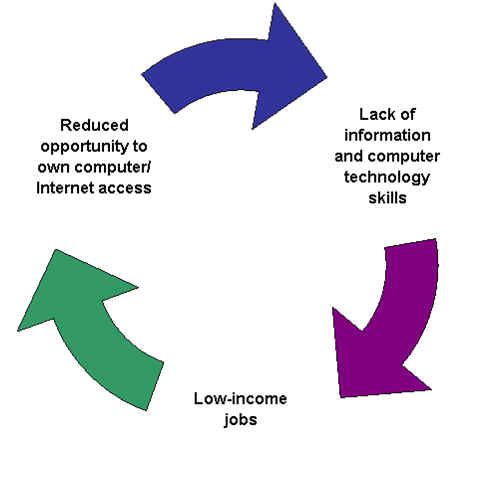 The digital divide is the chasm separating the haves and have-nots in digital technology. On one side are people who can afford or who have access to computers, a high-speed broadband connection and the plethora of services from online banking to social networking to blogging. On the other side of the equation are people who cannot afford the technology, cannot get broadband access because of their location, or who have learning or cultural limitations to using the technology.
There are many digital divides: Rural and urban; poor and rich, African-American and white; old and young; disabled and able; developing nation and developed nation. All these factors have been studied and solutions have been debated for years.
In fact, Martin Luther King Jr. talked about such a divide in one of his last speeches four days before he died in 1968:
There can be no gainsaying about the fact that a great revolution is taking place in the world today...That is, a technological revolution with the impact of automation and cybernation...Modern man through scientific genius has been able to dwarf distance. Through our genius we have made this world a neighborhood. And yet we -- we have not yet had the ethical commitment to make of it a brotherhood. But somehow, and in some way, we have got to do this.
---
Read these excellent articles which discuss this digital divide not only in terms of income disparity but, also, race -- For minorities, new 'digital divide' seen, Massive Digital Divide for Native Americans is 'A Travesty', and Education, Race and the Internet: Digital Divide or Racial Ravine?
'Communities Joined in Action' Pepsi Challenge and Netroots Nation '12
---
Our own TheFatLadySings (Lauren Reichelt) has decided to help in closing this gap, one that shuts out many people of color in benefiting from technology advances and bettering their lives. She has entered the 'Communities Joined in Action' Pepsi Challenge to raise funds for a very worthwhile cause
TheFatLadySings has proposed an excellent measure to win a grant of $50,000 to decrease the digital divide: "Rural communities and communities of color live behind the digital divide. They don't have access to the same online organizing tools as white, urban upper- and middle-class neighborhoods." This grant will pay to send leaders of community health coalitions to NN12 to learn about online organizing tools that can be used to end disparities in health care and will also send two members of Native American Netroots to NN12 who could not otherwise attend.
---
Read more about 'Communities Joined in Action' in an earlier diary written by Lauren -- Lifting the Digital Curtain: an NN Pepsi Challenge.

Here's How You Can Help
---
Here's the deal: Lauren's proposal must finish in the Top 10 in terms of votes received to secure the $50,000.00 grant from Pepsi. At this time, Lauren's proposal is at #88. So, your vote is important. Once registered, you can vote once a day until the end of this month.
You can register very easily by following the below instructions: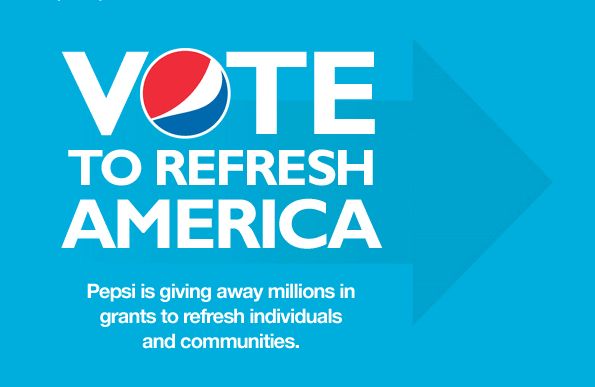 Pepsi Refresh Project
---
1. Sign up at the Registration Page. It will only take a few seconds to do so. Just in case this link doesn't work, click Site Map page and then click 'Join Refresh Everything' to sign up.
2. You will get an email from the 'Pepsi Refresh Project.' Click the link in that email to confirm. You are all set to vote.
3. Next, go to Lauren's page on Lifting the Digital Curtain and cast your vote at the top right hand corner. You can also text it.
4. You're doing great. Now, cast your vote again tomorrow and the next day... and the next day... until December 31, 2012.
5. You can also sign up to receive a daily email reminder in which you will get a link to cast your vote. Once this competition is over, the email list will be deleted and your email won't be shared with anyone. So please help us recruit all the daily voters you can.

PLEASE HELP! REMEMBER, VOTING WILL NOT COST YOU ANYTHING. DO YOUR BEST TO ENSURE THAT LAUREN'S PROPOSAL ENDS UP IN THE TOP 10. YOU CAN DO IT!
Thank you, one and all.
"The key to winning the Pepsi Refresh grant is accumulating daily voters. Netroots Nation has agreed to help us organize to win this grant. Sign up at this link to receive an email once a day providing you links to vote. Once the contest is over, win or lose, the email list will be deleted and your email won't be shared with anyone. So please help us recruit all the daily voters you can, and we can do this."

-- Raven Brooks, Executive Director, Netroots Nation