Rush Limbaugh sculpture: Available for purchase!
Paul Dorrell, president of the Leopold Gallery, which represents sculptor E. Spencer Schubert, said that after the bust is installed in the Missouri capitol, collectors will be able to purchase one of the six Limbaugh sculptures cast in the same mold, for approximately $15,000
Maybe OFA should buy 'em all up... dress 'em in clown clothes or something! Well, seems the 'artist' doesn't mind..
"I can see people wanting to [destroy] it," said Dorrell. "After they purchase it, they can do whatever they want with it. They can use it as a boat anchor or target practice or display it in their home."
to those who think i'm gettin' lazy recycling images, I say heh!
More flushing of the rushing below the satanic orange mousetits of socialistic fuckstickery.
Rush explains his situation...
Clearing Up Misinformation on Our Sponsors
And judging from the reaction of my own brother, who sends me a note last night, "You really lost 28 sponsors?" No, we have not lost 28 sponsors. "Well, how can they say it?" Because they lie and because they don't understand how it works, and that's what I want to try and explain. In fact, folks, we have three brand-new sponsors that will be starting in the next two weeks. Now, obviously, I'm not gonna tell you who they are today, but we've got three brand-new, full-fledged sponsors starting in the next two weeks.
Why not tell us?
I can think of a couple of reasons...
to those who think i'm gettin' lazy recycling images, I say oh, well... that happy laser cat is among my favorites, so tough toenails!
Two of the sponsors who have canceled have asked to return. We are being very careful about that. Not gonna give you any names here. One of them is practically begging to come back. Everything is fine on the business side. Everything's cool. There is not a thing to worry about. What you're seeing on television about this program and sponsors and advertisers is just incorrect.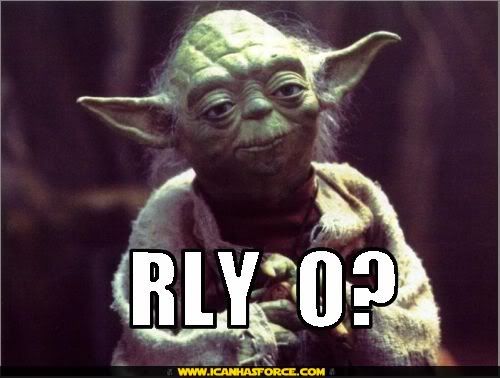 49 Strong: Rush Limbaugh's Advertiser Exodus Over Sandra Fluke Controversy Continues

The most recent pulls came from The Girl Scouts of Oregon and Southwest Washington, O'Reilly Auto Parts, Aetna, TurboTax, New York Lottery, and American Heart Association, the last of which actually requested that their free public service announcements be stopped.
oh, but that's not all...
Which Company Is Suing For Being Pulled Into The Rush Limbaugh Radio Controversy?

The AP reports that Humana, a Kentucky-based health care parent company to Concentra Health Services, filed an injunction on Thursday against Preval Group after the Portland-based company advertised a memory aid pill called Concentra (no relation to Humana) on Limbaugh's show.
well... that's kind of hilarious!
How did all this happen?
Rush's 'bottom line' on his statements?
I use satire. I use absurdity to illustrate the absurd.
Absurdity, thy name is Rush Limbaugh...



one more tidbit from the Stevens' T00bs...
I mean who would have thought that the guy who once denounced then-Sen. Tom Daschle as an al Qaida sympathizer, who described the abuse of Iraqi prisoners at Abu Ghraib as sort of like a fraternity prank, and who said the NFL all too often looks like a game between the Bloods and the Crips without any weapons would stoop so low.
And now it's time for ...