When we got them, they were calmly lounging at door to their cage, watching. This was a ruse to take us in. They're actually a bit crazy: one of them eats plastic, the other chews on power cords. They wake us up at 4 A.M. demanding food. When we eat they assume there must be something for them on the plates. We are terrorized by two black cats -- and totally smitten with them, even with their antics.
So Happy Birthday to Monk and Mingus, 11 years old.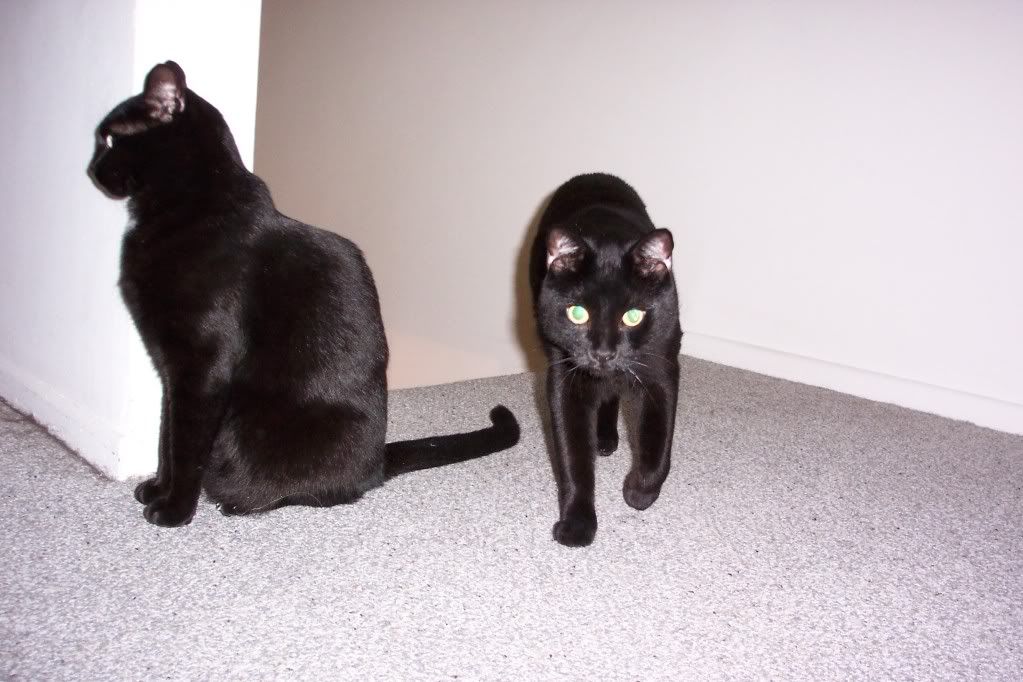 2:33 PM PT: Thanks for the kind words. This is my first diary entry so I'm getting used to how to manage all this. The cats are boys, and I seem to really like black cats. There is something panther-like about them as they pad around. Mingus particularly likes to lie on a pillow between my wife and I when we watch TV. At other times when I read upstairs, Monk will bust the door open with his head and jump on my lap, staying for hours.