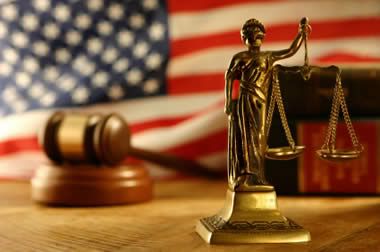 On Thursday I posted about the trial in Essex County, NJ, in the case of the murder of 28 year-old model Victoria Carmen White in A Murder Trial in Newark. Al-Rashim Chambers is accused of killing Carmen White, using an unlawful weapon, and bias intimidation. He reportedly asked the angry question, "You a dude?" before shooting Ms. White, a post-operative transsexual woman, three times from close range.
I promised at the time to post more information as it became available. I was expecting a Thursday morning report about Wednesday's testimony, but apparently it was thought there was not enough testimony to justify publishing an article.

There was testimony on Wednesday, however. But there was only one witness called. Chambers' female cousin took the witness stand, where she recanted her prior statement to police and her testimony before the grand jury that appeared to incriminate the defendant in the killing.
Thursday was more dramatic. In graphic testimony, Marquise Foster (left) recounted how his friend, Alrashim Chambers allegedly opened fire on White after both men had sexual encounters with her.
He told the court how Chambers became angry after coming to believe White was a man, and how the defendant pulled out the handgun and shot the 28-year-old transgender female.

He said he couldn't live with nobody saying he slept with a man.

--Marquise Foster
Personally, I doubt he used the phrase "slept with".
As the two men drove off after the shooting, Foster recalled, Chambers (right) kept saying, " 'My bad.' … He was apologetic."

My bad??? My bad????
"My bad" is what you say when you throw the ball out of bounds in a basketball game. Maybe "My bad" is what you say if you accidentally drop the keys to the car on the ground while trying to hand them to someone else. This dude had just taken a young woman's life from her because he thought she did something masculine...and he believed that since Carmen had been born a man, she would always be a man.
That belief is what gets us killed...far, far too often.
In his cross-examination, defense attorney Bukie Adetula tried to portray Foster as the one who shot White, and as someone who stopped at nothing that evening to satisfy his sexual appetite. Foster admitted having had a sexual encounter with White in the living room moments after Chambers did, and despite the victim having had at first rebuffed his advances.
"I thought the person was attractive. I thought she was nice-looking," Foster said of White, adding he never questioned whether she was a woman.

Foster, who was also charged with murder, pleaded guilty to a lesser charge in exchange for his testimony against the defendant. He is to be sentenced to five years in prison for hindering apprehension. Foster, 26, admitted pleading guilty in three separate cases to gun possession, eluding and aggravated assault.
Tuesday the prosecution is likely to wrap up their case after police and forensic experts take the stand. Then it will be the defense's turn.
In my experience New Jersey judges do not like to hold trials on Mondays or Fridays.