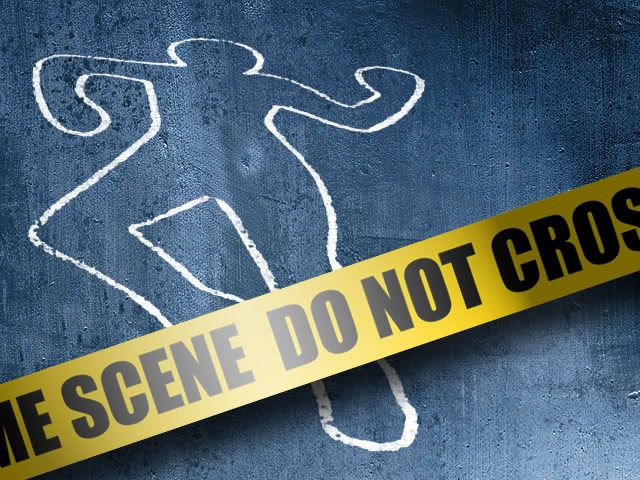 As I shared last weekend, there were 30 murders of LGBT Americans in 2011. That was the highest yearly number ever. It was an increase of 11% from 2010.
On Sunday I tried to connect some faces...some lives...with those numbers. But I only could do the first 10 murders of 2011 without going a little nutso...and making the diary much too long.
I posted Part 2 on Monday.
I hope that by waiting a bit...and letting primary day go by...I can draw a little more in the way of notice of the last ten victims than I did for numbers 11 through 20.
I think they deserve that much.
October 26 -- José Jiménez Santiago. Corozal, PR
José Jiménez Santiago, 55, was found dead in front of a local business in Corozal on a Wednesday morning. The victim had suffered head and shoulder wounds. His friend, Jorge Marrero García, said he last saw Jiménez at 8:30 pm Tuesday. Investigators reported that Jiménez visited a late night restaurant and cafeteria with four other people after Marrero last saw him.
His family members have not provided definitive statements about his sexuality but have told investigators that they do not suspect a hate crime.
Jiménez parents had recently died and he had lived in his morther's cousin's home for three decades.

He was a good man and all I want to know is who did this.

--Matilde Santiago
October 29 -- Nick Aaronson, Mexico City, Mexico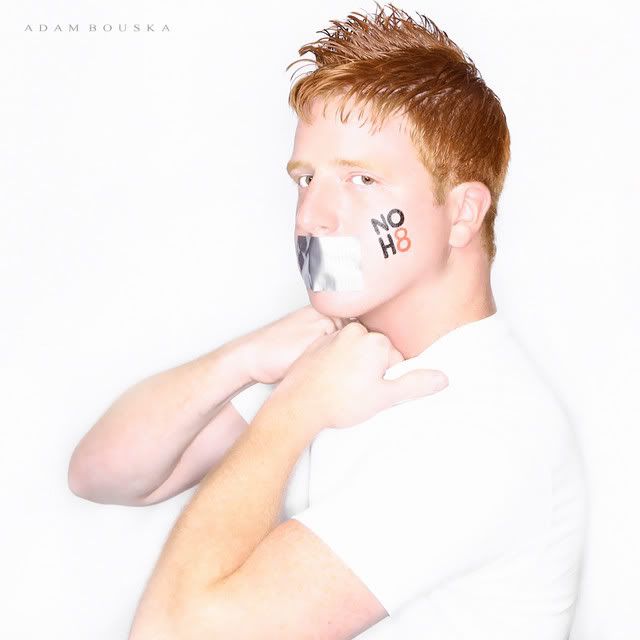 Nick Aaronson was a flight attendant for US Airways. On a trip to Mexico City, he met someone in a bar during a layover. Jose Manuel Ramirez, a male prostitute, had been relatively recently been released from prison. Ramirez returned with Aaronson to Aaronson's hotel where he was signed in as a guest. When they arrived in Aaronson's room, Ramirez beat Aaronson, strangled Aaronson with a belt, and stole Aaronson's belongings and the room's safe deposit box.
Ramirez then tried to change his appearance by shaving his head. Police arrested him when he returned to the same bar where the encounter of the two men began.
Ramirez claimed he did not kill Aaronson but tried to direct blame to a 15-year old "friend."
Aaronson was a West Covina, CA native who was based in Phoenix. He participated in the
NOH8
campaign.
His colleagues at US Airways created a memorial video.
November 12 -- Alphonso Nicholson, Kansas City, MO
Bronson A. Joyce, 19, told police he had planned to kill Alphonso Nicholson, 42, a Kansas City Gay man, for over a month. After a drug deal, Joyce shot and killed Nicholson and Claude L. Carson, 61, and wounded a third victim by shooting her in her arm. Joyce told police he killed Carson because he was a witness and a crack user.

I had to put him out of his misery.
Joyce was charged with two counts of first-degree murder, once count of first-degree assault, and three counts of armed criminal action.
According to the Pitch magazine, available here, Joyce sold crack to Nicholson and an unnamed woman, then shot the woman in the left arm as she fled and Nicholson in the chest six times. He then returned to the apartment and shot Carson three times.
It appears he really didn't like Nicholson.
November 15 -- Danny Vega, Rainier Valley, WA
Danny Vega's housemate, James Saarenas, was the first person to see Vega, 58, after he was beaten in a parking lot near Vega's Rainer Valley hair salon. Vega told Saarenas that three men jumped him, screamed at him, punched and kicked him before taking his cell phone and keys.

He's a very kind person. He's harmless. He never had any enemies. The neighbors loved him,
It's horrible. It appears to be a robbery. Property was stolen and the victim, Danny Vega, was viciously beaten. We're certainly open to the possibility [he was attacked because he's gay], but the motive remains unknown to us.

--Sgt. Sean Whitcomb
Those close to Vega believe it to be a hate crime.
Vega suffered injuries to his brain, kidneys and liver, fell into a coma, and was placed on life support before he eventually died.
Vega, a Thai-American, was a legend in the Filipino-American community in which he lived.
He was the emcee for all parties, weddings, everything. He had such a great voice. He knew how to make people laugh.

--Genevieve Saarenas
Vega reportedly had recently sold his house and planned to use the proceeds to travel to Europe when he retired at 62. He didn't make it.
He was a regular volunteer at the Filipino Community Center, most recently helping with the 76th Anniversary of the Filipino Community in Seattle event on November 5. At his salon, he was known for his creative styles and his friendly manner. He was active in Seattle's LGBT community, including his participation in the Miss FCS Gay and Miss Asian Gay pageants.

November 17 -- Cassidy Vickers, Hollywood, CA
Cassidy Vickers, 32, was shot in the chest by a man described as being a 5'9" black man weighing about 150 pounds, between 20 and 30 years old, with light facial hair and wearing a dark hoodie. The assailant is believed to have shot at another black transwoman an hour later. That victim survived and contacted police. The suspect was said to have left the scene riding a Beach-Cruiser type bicycle.
Cassidy Vickers died from her wound.
The murder happened in Hollywood three days before the
2011 Transgender Day of Remembrance
gathering, at which Cassidy was not forgotten.
Discrimination, hate and violence comes in many forms. Whether it's verbal, physical or psychological, violence is violence and we need to get angry about it.

--CoCo LaChine, chair of the West Hollywood Transgender Advisory Board
I hope that this rain can just begin to wash away some of the hate that people have in their hearts.

--Councilwoman Abbe Lane
November 19 -- Robert Champion, Orlando, FL
The FAMU fiasco:
November 28 -- Brenting Dolliole, New Orleans, LA
On the Saturday after Thanksgiving a body was found by police. An autopsy found that Brenting Dolliole, 22, died of "severe head trauma". what little I can discover about Brenting indicates that she identified as transgender, was dead about half an hour before her body was discovered and that her family was not notified until two days later. She was also apparently in an abusive relationship with a male partner.
[Note: I use female pronouns because Brenting reportedly identified as transgender. In all articles concerning the case, however, only male pronouns were used.]
Since the killing, the family had one meeting set up with a detective; she failed to show, the family said, calling five hours later to say she had been delayed by another homicide. They spoke by phone for half an hour. No one in the family has heard from anyone since. A police spokesman said on Wednesday that the detective was working on the case though there were no suspects.
"It's like it's just been swept under the rug," said Brenting's younger brother, Brian. "He's just another body in the city of New Orleans."
December 17 -- Charlie (Erica) Hernandez, Detroit, MI
Erica Hernandez was 26 years old, openly gay, perhaps transgender, and is said to have been "slightly challenged."
Apparently Charlie was walking down the hallway in an apartment building when he accidentally stepped on a pair of glasses. Two men took offense, shouted some gay slurs and commenced beating him. When Charlie tried to defend himself,
one of the men drew a knife and stabbed Charlie to death
.
Charlie's mother discovered the body, nearly naked and covered in blood.
The two men were arrested. One was released and the other, Titus Willis was charged with manslaughter.

Charlie's family says that's not enough. So they said prayers and lit candles and say they won't give up until they feel they have justice for Charlie.

They say he was a good person who wouldn't hurt anyone and they can't believe he was killed because he stepped on a pair of sunglasses.
Detroit Latin@z
reported that Titus Willis' charge was changed to Murder 2, but that the prosecution believes that the other man involved was the actual killer, but that they had not enough evidence. Willis, on the other hand, had a prior incident of assault with a deadly weapon.
Latest I could find was an unsubstantiated report on Towle Road that Willis pleaded out to manslaughter at a preliminary trial in late January.
December 24 -- Dee Dee Pearson, Kansas City, MO
On Christmas Eve Dee Dee Pearson, 31, was shot fatally. Her body was found in her apartment. Police responded to a report of a shooting around 11:30pm.
According to official reports Kenyan E. Jones, 26, told police he paid to have sexual relations with Dee Dee but became disturbed upon discovering she was not cis-gendered. So he retrieved his 9mm handgun, chased her to her apartment, and shot her dead.
There is no independent verification that Ms. Pearson was a sex worker.

Catherine Tronnes, a neighbour, reported hearing a single gunshot, a pause, and then five or six more gunshots in an interview with a local television station.
Apparently Jones believed Ms. Pearson deserved to be more than dead.
The Kansas City Anti-Violence project released a
statement
:
Dee Dee was a friend to many people in the community – KCAVP and The Justice Project offers our sincerest condolences to those grieving this loss. We must stress the absolute necessity for the police and media to respect Dee Dee's gender identity. The least we can do to honor her memory is to respect her chosen, lived identity.

KCAVP and The Justice Project are also concerned by the use of transphobic language in media coverage of this murder. Transphobic language contributes to a culture which sanctions anti-transgender violence. Together, we must challenge institutional racism,poverty, transphobic attitudes, lack of social services, criminalization of sex work, and other policies that jeopardize our security.
December 29 -- Githe Goines, New Orleans, LA
The final murder of a GLBT person in 2011 happened before December 29. Githe Goines had been reported missing two weeks before her body was found. She was strangled and her body left in a scrap yard. An autopsy set the time of death as much as 2 days before the body was found.
The New Orleans LGBT youth organization BreakOut prepared a video:
That's a fitting final word.