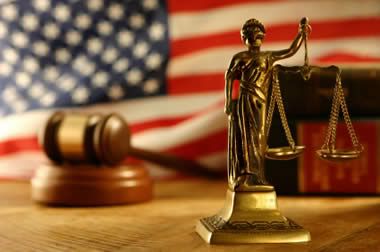 Gay and transgender young people represent 5-7% of the country's youth. So why do they compose 13-15% of the country's young people currently in the juvenile justice system?
The Center for American Progress has a new document on the subject: The Unfair Criminalization of Gay and Transgender Youth: An Overview of the Experiences of LGBT Youth in the Juvenile Justice System. The document was prepared by Jerome Hunt and Aisha Moodie-Mills. It is based on research by Angela Irvine of the National Council on Crime and Deliquency.
Since gay and transgender youth are often abandoned by their families and communities and victimized in their schools, they are at extreme risk of entering what CAP calls the school to prison pipeline.

Despite the disproportionately high rates of gay and transgender youth entering the juvenile justice system, our nation's schools, law enforcement officers, district attorneys, judges, and juvenile defenders are not equipped to manage the unique experiences and challenges that these young people face. As a consequence, the system often does more harm by unfairly criminalizing these youth—imposing harsh school sanctions, labeling them as sex offenders, or detaining them for minor offenses—in addition to subjecting them to discriminatory and harmful treatment that deprives them of their basic civil rights.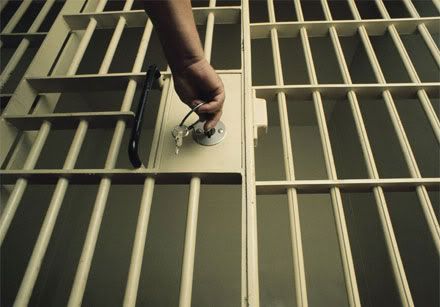 Gay and transgender youth entering the juvenile justice system are twice as likely to have experienced family conflict, child abuse, and homelessness as other youth. Family rejection leaves these youth emotionally and physically vulnerable since there is often no place to turn for support.
Family conflict often results in prosecutors filing charges against youth for being "incorrigble" and out of the control of their parents or guardians simply because the parents/guardians object to their child's sexual orientation or gender identity. Thus these youth are penalized for their identity, not their behavior.
Family discord of a level that results in youth leaving their homes also sends them into social safety nets unequipped to serve or support them. Programs designed to keep children off the streets (foster care, health centers, etc) are often unsafe for gay and transgender youth due to institutional prejudice, lack of training, and discrimination by both adults and peers. If they run away from social service placements, they can be subjected to custody by the juvenile justice system.

Gay and transgender youth who flee hostility and abuse at home and in temporary placements are most likely to end up homeless, which is the greatest predictor of involvement with the juvenile justice system. Gay and transgender youth represent up to 40 percent of the homeless youth population even though they only compose 5 percent to 7 percent of the youth population overall, and 39 percent of homeless gay and transgender youth report being involved in the juvenile justice system at some level.
Despairing of their situation and in need of survival, homeless gay and transgender youth are more likely to resort to selling drugs, shoplifting and.or survival sex, all of which put them at risk of arrest and incarceration. They are also at risk for being detained for violating youth curfew laws and sleeping in public spaces.
It would be great if schools provided a respite from family conflict. Unfortunately, according to the Gay, Lesbian and Straight Education Network (GLSEN), 84% of of gay and transgender youth report being verbally harassed, 40% report being physically harassed, and 19% report being physically assaulted. And the abused youth express extremely low confidence in school administrators doing anything to stop the harassment.

In fact, school officials in many ways exacerbate these problems and place further stress and burden on gay and transgender youth by disproportionately doling out harsh school sanctions against them for minor disciplinary infractions. The school and juvenile justice systems have become inextricably linked in recent years with schools relying heavily on law enforcement to manage what in the past were school discipline issues. The consequence of this conflated discipline system is that it unduly criminalizes youth of color and gay and transgender youth.
A groundbreaking study published in 2010 in the medical journal Pediatrics revealed that gay and transgender youth, particularly gender nonconforming girls, are up to three times more likely to experience harsh disciplinary treatment by school administrators than their heterosexual counterparts.
Once in the justice system, gay and transgender youth are often categorized as "sexually deviant" because of their orientation or gender non-conformity, which can lead to them being labeled as sex offenders. This leads to poorer treatment by law enforcement agents, judges, and other justice system officials and sets them up for abuse and neglect if incarcerated.
Many gay and transgender youth charged with nonsexual offenses are also unfairly treated as sex offenders and ordered by the court to undergo sex offender treatment programs or sex offense risk assessments simply because of their sexual orientation or gender identity. This misguided categorization by the courts has led gay and transgender youth, innocent of violent crimes or sex offenses, to be placed in restrictive punitive settings for high-risk youth and to be given longer stays in out-of-home placements.

These restrictive settings not only hinder rehabilitation efforts, they perpetuate the stigma that being gay or transgender is wrong. Additionally, extended stays in out-of-home placements prevent gay and transgender youth from reconnecting with their families, a critical step proven to stabilize their lives and reduce their risk of returning to the system. These unfair practices make gay and transgender youth susceptible to discrimination and harmful treatment while in the system.
Detained youth will only be released from detention to a parent or guardian. Without parents or guardians willing to claim them, gay and transgender youth are most at-risk of continued incarceration by default while awaiting foster or group home placement.
If it is not bad enough that LGBT youth are more likely to be entered into the prison pipeline , LGBT detainees are also more likely to be mistreated while there. In an effort to force conformity with societal norms, transgender youth are housed in accordance with their birth sex rather than their gender identity, leaving them vulnerable to physical and sexual abuse. And detention personnel often think that transyouth are sexual predators, which negatively influences how they are treated.
Often gender nonconforming youth will be segregated (placed in solitary confinement) "for their own safety." This treatment casts them as sexually deviant and a threat to the rest of the detained youth. The APA says that isolation is a form of punishment "likely to produce lasting psychiatric symptoms." Segregation also deprives youth of access to educational, recreational, and rehabilitation programs.
A California Department of Corrections and Rehabilitation study from 2007 found that 67% of gay or transgender inmates housed in male facilities had been sexually assaulted by another inmate, a rate 15 times higher than the overall inmate population. 30% of all inmates have endured at least 6 such assaults.
Gay and transgender youth are at risk of physical, sexual and emotional abuse by staff in addition to the other inmates. 80% of detained LGBT youth fear for their safety, saying staff tend to view orientation and gender identity differences as being open invitations to sex.
Gay and transgender youth may also be subjected to reparative or conversion therapy by both social workers and the courts, even though such treatment has been condemned by ever relevant health organization (AMA, APA, American Academy of Child and Adolescent Psychiatry, etc).

One judge hospitalized a gay youth to stop his same-sex attraction, while another judge with the parent's approval, had a young lesbian who was caught in a sexual act with another girl placed in a private hospital to be "treated and diagnosed for this behavior." These examples may be the extreme, but instances such as a 15-year-old boy being given a women's lingerie catalogue with the purpose of teaching him "appropriate" sexual desires and a male-to-female transgender youth, who was detained in a boy's facility, being placed on "treatment plan" to "help with gender confusion and appropriate gender identity," are more common examples of unsafe reparative therapy.