French Bread, characterized by crisp crust, nice volume, and a close-grained, chewy texture is the bread of the day. Wikipedia ( http://en.wikipedia.org/... ) has a lot to say about french bread. But one source I found online says it goes back to the late 1870's after flour mills in Budapest started turning out cheap white flour!
The French Bread recipe calls for whipped egg whites, I am sure that this is to make an extra crispy crust. The recipe book says that this bread is best eaten warm, and changes flavor when day old. So I broke out the Kitchen-aid and whipped 2 egg whites, while these were beating to nice fluffy peaks, I added
1.5 pound Loaf French Bread
2 large egg whites
1 cup water
3 cups bread flour
1 tablespoon gluten
2 teaspoons sugar
1.25 teaspoons salt
2.5 teaspoon bread yeast
Per the recipe in Beth Hensp0erger THE BREAD LOVER'S BREAD MACHINE COOKBOOK, I added 1 cup water to the Bread Machine pan. Then I added the egg whites on top of the water, per the recipe I set the machine on Basic, medium crust, and pressed the start button. I waited 5 minutes and then took a peek, there was still a large amount of flour in the corners of the machine so I added a couple of Tablespoons of water to allow it to incorporate.
I closed the machine and let the machine do it thing. an Hour and a half later I went to check on it and found the bread was well risen.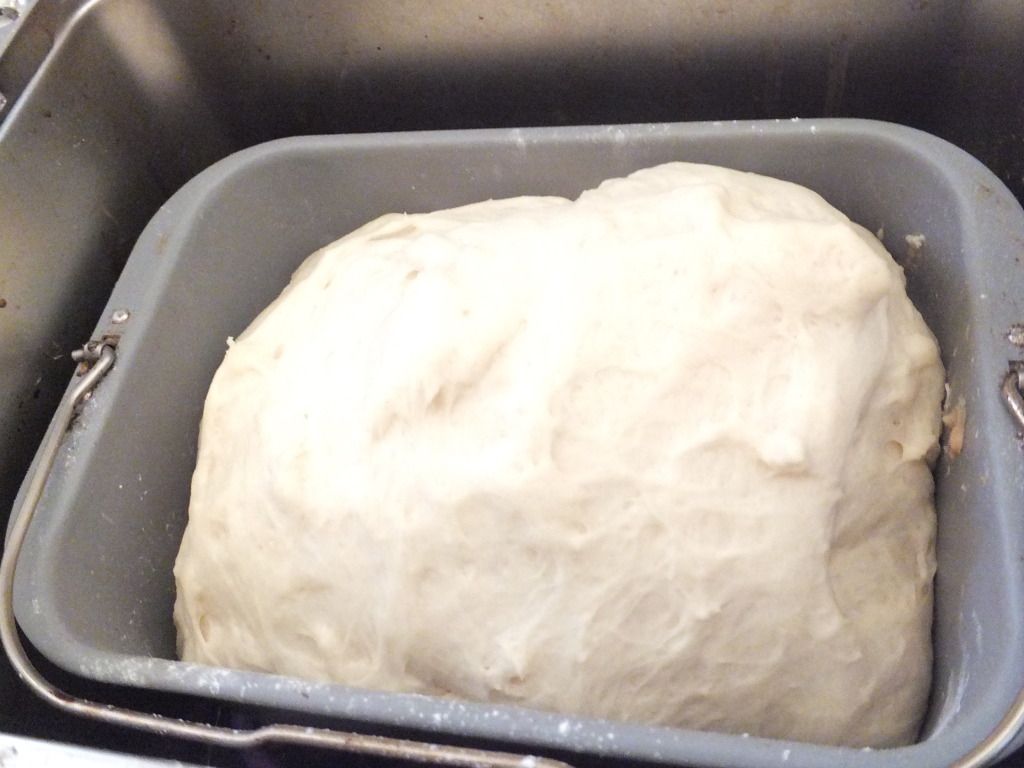 The Bread rose and rose. Soon I started to smell the wonderful scent of baking bread.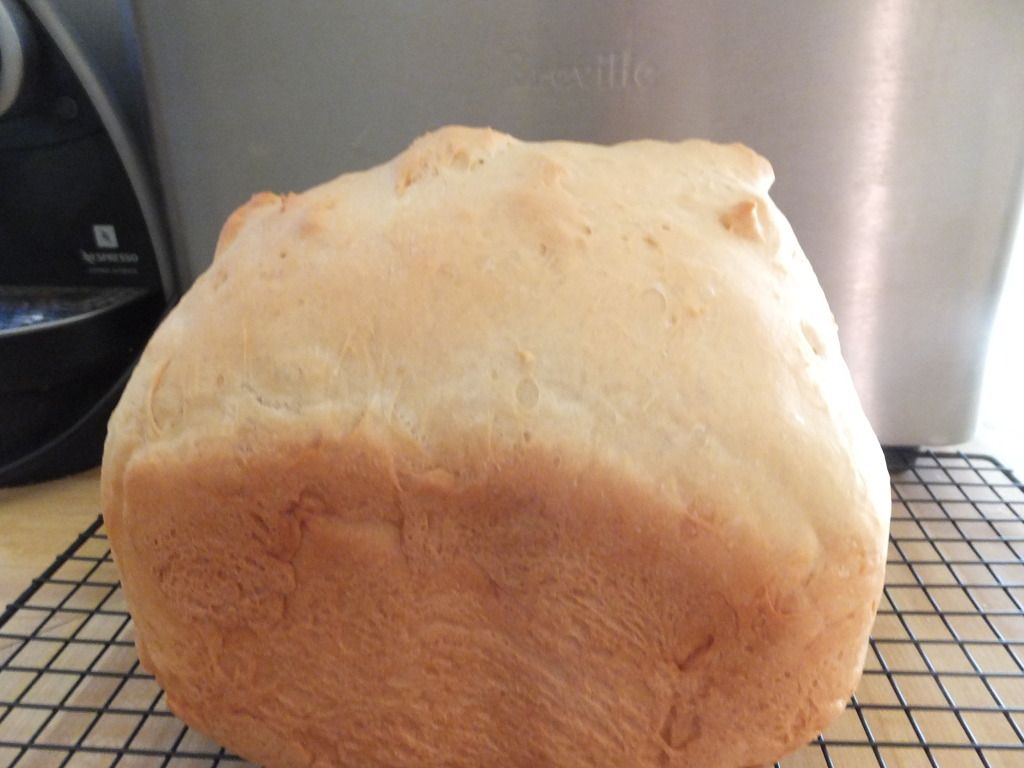 When the machine beep that it was done, I immediately took the bread out of the machine and set it on a rack to cool. It was quite the most beautiful loaf I have cooked. I timed the bread to come out of the machine in time for dinner which I had planned, Tilapia with Vermouth.
I have found that fresh bread is best eaten warm. So I had time it perfectly to allow the bread to cool while the Tilapia cooked.
I served the bread lightly smothered in butter. Everyone agreed that the bread was absolutely wonderful. The crust was crunchy, the inner bread slightly chewy. I was an oral delight.