Today is my father's birthday. If he were still alive, he would be 98. He passed away thirty years ago from the heart problems that plagued the last two decade of his life. He was a hard-working and honorable man who loved his family, and I'm glad that he was my father. After 30 years, I still miss him.
More after the jump
But First, A Word From Our Sponsor:
Top Comments recognizes the previous day's Top Mojo and strives to promote each day's outstanding comments through nominations made by Kossacks like you. Please send comments (before 9:30pm ET) by email to topcomments@gmail.com or by our KosMail message board. Just click on the Spinning Top™ to make a submission. Look for the Spinning Top™ to pop up in diaries posts around Daily Kos.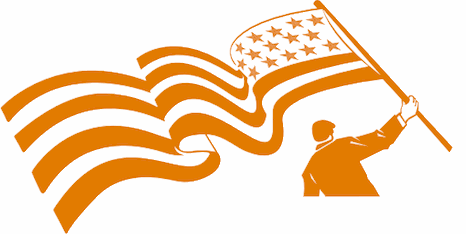 Make sure that you include the direct link to the comment (the URL), which is available by clicking on that comment's date/time. Please let us know your Daily Kos user name if you use email so we can credit you properly. If you send a writeup with the link, we can include that as well. The diarist poster reserves the right to edit all content.
Please come in. You're invited to make yourself at home! Join us beneath the doodle...
My paternal grandparents got married in 1913, when they were both 18. They were both natives of Baltimore, and both the children or grandchildren of immigrants. I'm still somewhat shocked they married so young, but at the time, the more shocking thing was that my grandfather was German Lutheran, and my grandmother was Bohemian Catholic. Marriage outside one's religion was considered rebellious and a breech in social mores. Both families ostracized them.
My father was born in Baltimore, MD, on October 4, 1914 (though, according to my mother, there is some evidence that he was actually born on October 3). A year later, my aunt was born, and two years after that, my uncle. Then came 1918 and influenza. Both of my grandparents got it, but my grandmother did not survive. In retrospect, it's clear that this was the great tragedy of my grandfather's life. I was born when he was 66, and only knew him as an angry and disputatious old man. While I'm sure that most of that was his natural character (my sister shares his disposition), I wonder if he might have been a bit softer if my grandmother had lived to old age with him.
Without the support of his family, as a single working father without any kind of safety net, my grandfather had little choice but to put his three children in an orphanage (St. Vincent's). Though my father was very young, he recalled being required to sit still for hours by the nuns. It was not a pleasant time. Further, while at the orphanage, my toddler uncle became ill and died (not sure what of).
In 1920, my grandfather remarried, and my father and my aunt returned home from the orphanage. Within a few years, my grandfather bought a house way out in what was then the countryside, though today it is within the limits of the city of Baltimore. My father spent the remainder of his childhood playing out in the woods and around the farm fields of the area. He talked about climbing trees and trying to eat persimmons before they were ripe. He had a dog named Snooky, who was entirely unlike the "reality" star of the same name. It was not all roses, though. My grandfather was physically abusive. He would take off his belt at the slightest provocation.
[Much is made of how abuse is cyclical, how abused children become abusive parents. This did not happen in the case of my father. I remember that my father hit me exactly once, and never after that. I think it really did hurt him more than it hurt me. In any case, my mother was the disciplinarian of the family.]
He attended Polytechnic High School with the goal of going to college and becoming an engineer. Unfortunately, he graduated from high school in 1933, at the depths of the Great Depression. My grandfather (who was not a great fan of higher education in the first place) was struggling financially as there was little work at the plumbing concern where he worked, and the money needed to send my father to college just didn't exist. So, with no other options, my father also became a plumber, working as an employee at the same shop where my grandfather worked.
I think I have gained a greater understanding of my father during the years of the Depression after seeing what has happened to young people trying to get their lives started right now, in the aftermath of the Great Recession. While he dated, he did not marry and settle down, and I had wondered why it took until the 1940s for him to do so. Now I understand that he just didn't have the money. Much like many young people today, his life was stuck in neutral while the economy took its sweet time repairing itself.
Then came the War. My father was among the first to be drafted in 1940. He left home and did not return until 1945. He was in the Corp of Engineers. Fortunately, he never saw any combat. Early on, he was stationed in Bristol, England; later, his outfit was stationed in Oran, Algeria. Some time after D-Day, they were moved again, this time to Lyon, France, where he met my mother. When he came back to the US, he was honorably discharged from the Army at the rank of Staff Sergeant.
He returned to the trade of plumbing. I wondered why he didn't take advantage of the GI Bill to go back to college and actually become an engineer, but I think at that point, he probably believed he had forgotten all the stuff he had learned in high school, and that plumbing was a stable trade that he could rely on for the rest of his working days. (Members of my family, including me, have a bad habit of getting set in their ways, and it's hard to get us out of our ruts.) For a while, he worked as maintenance for a US government site, but eventually he want back to the old shop where his father worked.
In 1947, my mother came to the US and married my father. They bought a new house around the corner from my grandparents' house. (That "place in the country" where my grandfather had bought his house was in the process of becoming a suburb.) After a few years, my mother's mother and sister came over from France to live with my parents. My parents also had two children, my sister and I. I was born a year after my French grandmother died of cancer, so unfortunately, I never knew her. My aunt, who was much younger than my mother, was more like a sister than an aunt to me. We were a fairly typical nuclear family of the post-war years. We kids attended Baltimore City public schools. We went on vacation to Ocean City, MD, for a week every summer. We went to church (Catholic) on Sundays. Everything was normal.
Sometimes, when my father had to work on a Saturday, he would take me along as his "helper." He would let me shift the manual transmission in the truck, from the passenger seat. On the job, I wasn't much of a helper, but then the Saturday jobs were pretty light stuff: leaky faucets and clogged drains. I did learn enough to be able to do minor plumbing jobs on my own. I also remember going to the junk man and selling old copper plumbing for scrap. It was all a big adventure to me.
In January of 1967, my father had his first heart attack. Myocardial infarction. He had been diagnosed some years before with high blood pressure, and there had been some warning signs that this was coming, but, not knowing how to interpret them, he ignored them. He nearly died from that heart attack. Intensive care was a new concept in those days, and that's where he ended up for several days. Being just 7, I was not allowed in the ICU. Ultimately he was moved to a regular room, but he spent an entire month in the hospital, and then more time recovering at home. Meanwhile, my mother's income as a part-time bank teller was the only money coming into the house. Those were tight financial times for our family.
Eventually, my father went back to work, but then in another two years, he had another heart attack. The doctor told him to quit smoking. Duh!, you say. However, back in those days, everybody smoked, so nobody looked askance at people who smoked as many do today. Cigarette smoke was inescapable. In any case, he tried very hard, but he was never quite able to quit. The irony here is that my father never smoked until he met my mother, and she was the one that got him started. She had quit smoking permanently before she became pregnant with me.
A cycle began where, after each heart attack, my father would go back to work, and his boss gave him only light jobs. But because my father was a very good plumber, eventually the jobs would ramp up in difficulty, and he would be back to replacing boilers and heating systems before too long. And then he'd have another heart attack. After his fourth heart attack, in 1974, he agreed under my mother's persuasion that it was time to retire.
My father made a lousy retiree. To a large extent, work defined his life, and without work, he lacked a reason for being. He still did minor plumbing jobs in the neighborhood. He would do household chores and home repair, of course. He prepared some of our family dinners during the week, though he really didn't like to cook. To pass the hours, he took up rug hooking. He made some beautiful rugs, many of them his own designs. But it never really satisfied his desire to work.
After his retirement, my father collected Social Security and Veteran's benefits. These were a rather paltry income compared to what he earned when he was working. My mother, who was now working full time at the bank, became the principal wage-earner of the family. Here is where I get to insert a political message: The plumbing shop where my father worked was not a union shop. My father did not much believe in unions. He would comment on how other plumbers who belonged to a union sometimes went through hard financial times, while he was able to continue working. However, I learned my lesson about unions (even if my father did not) after my father's retirement: he got no pension. Every year, my father would receive a Christmas card from his former employer with a check enclosed for $25. That was the closest thing to a pension he ever got. Had he belonged to a union, he would have received much more than that in retirement, and perhaps would not have been so taken advantage of by his boss while he was still working. Indeed, he might have retired in better health and lived longer. [After my father passed away, my mother received another of my father's former boss' checks the following Christmas. She ripped it up in anger, and that was the end of those.]
In 1975, my father underwent tests to see if he might be a candidate for coronary bypass surgery, which was very new at that time. Ultimately, he was rejected, but I did not learn why until five years after my father died, when my mother finally spilled the beans. The doctors had found that he had an aortal aneurysm, which made the risk of surgery too high. It also gave him a death sentence, because at some point, the aneurysm would burst. My parents kept this information from all other members of the family, so as not to worry us.
Eventually, the aneurysm did burst, on July 7, 1982. My mother came home from work to find him lying on the kitchen floor, the dog licking his face. He had lived to see both of his children obtain college degrees. He had lived to see his daughter marry, and to hold his first grandchild. He had lived to see me, his son, go off to graduate school at Cornell, the university that he wished to attend to study engineering many years before.
He was strong, affectionate, upright and honest, a good provider for his family, a loving father. He was a role model for manhood. I still miss him.
Now, on to the comments:
TOP PHOTOS
October 3, 2012
Enjoy jotter's wonderful PictureQuilt™ below. Just click on the picture and it will magically take you to the comment that features that photo. Have fun, Kossacks!