Good evening, everyone, and welcome to WYFP.

WYFP is our community's Saturday evening gathering to talk about our problems, empathize with one another, and share advice, pootie pictures, favorite adult beverages, and anything else that we think might help. Everyone and all sorts of troubles are welcome. May we find peace and healing here. Won't you please share the joy of WYFP by recommending?
Tonight I don't have any really big FPs. Celeste and Sabrina (two of my pooties) need some dental work, but they are in good health. However, I am suffering from a bit of jet lag. Blue jersey dad and I left for a conference in Istanbul on the night of the 3rd and returned on the 9th. I was back in class on the 10th. I thought that you all might appreciate a few pictures from Istanbul on a Saturday evening. Please follow me below the fleur de Kos.
Dad and I stayed at the German Archaeological Institute while we were in Istanbul. Here is a view of the sun rising over the Asian part of Istanbul. It was taken from our window:
Most of our trip was devoted to business, but on Sunday we were able to visit many of the Byzantine monuments in Istanbul. Our tour was led by a professor who teaches Byzantine art and archaeology at Koc University.
Here you can see the obelisk that stood in the center of the hippodrome (the chariot race course). The obelisk was brought to Constantinople from Upper Egypt in 390 CE. It was originally 27m in height, but the base of the obelisk broke off in transit.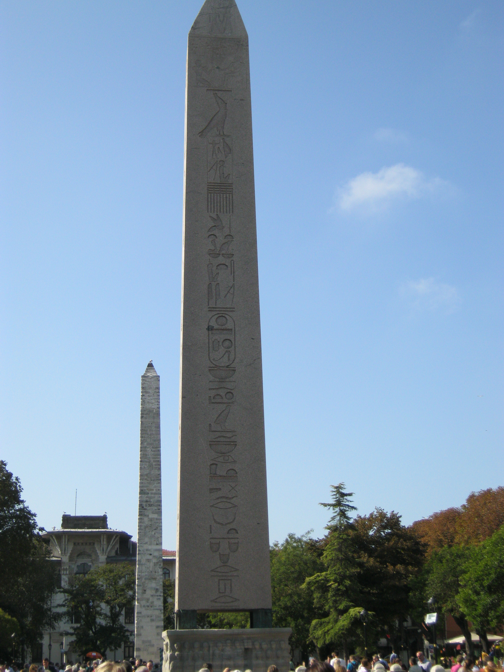 Here is the sculptured base that was built to support the obelisk: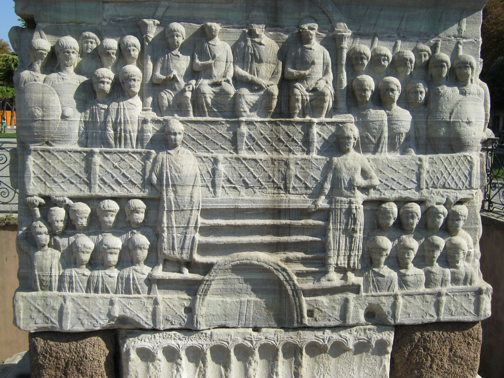 This is the palace chapel that was constructed by the Emperor Justinian in the 520s. It currently serves as a mosque. It also served as a model for the Hagia Sophia (Church of Holy Wisdom) that was built about 10 years later.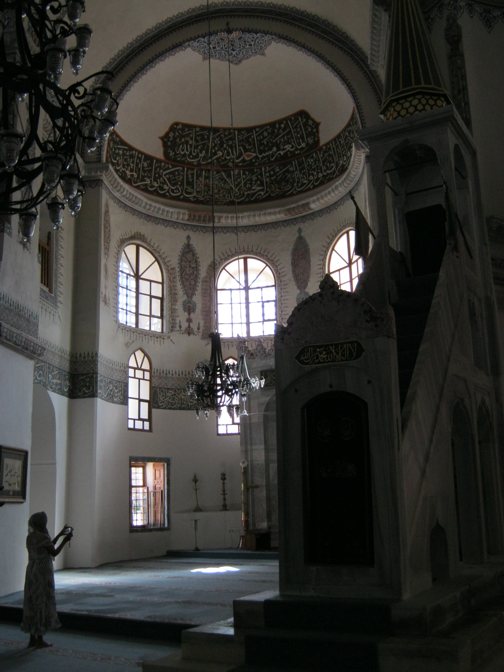 Here is a view of the blue mosque. It stands where the imperial palace once was: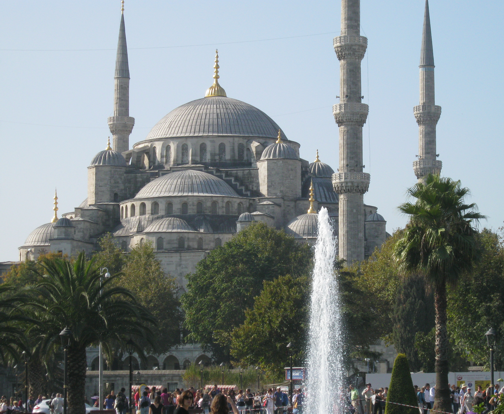 And here is a view of its interior of the Hagia Sophia. It was turned into a mosque under the Ottoman Empire, but it has been a museum since the 1930s.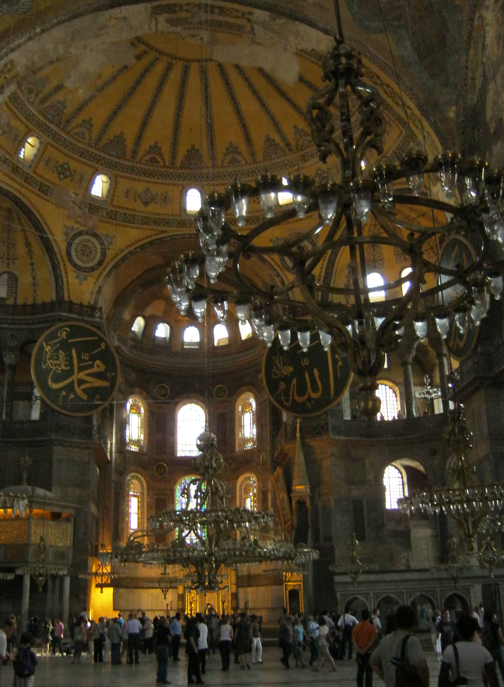 There are some of the 12th-century mosaics from the interior of the Hagia Sophia: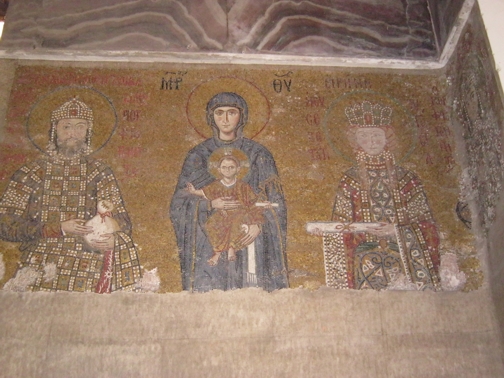 We also visited the mosaic museum. Here you can see some of the late Roman mosaics that have been discovered through excavation. Here's a gryphon: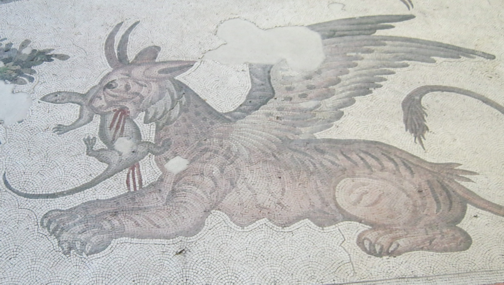 And here are some wonderful goats: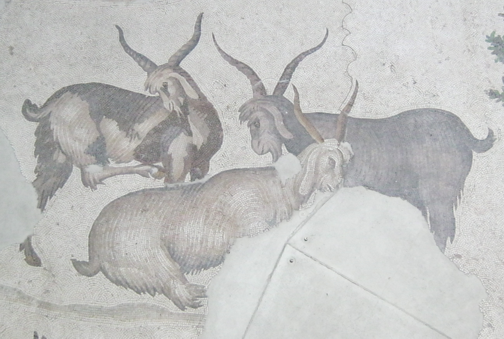 I am so grateful that dad and I had the opportunity to visit Istanbul. I really can't complain, but I am here to listen to your problems. So what are your FPs tonight?