Good Morning Kossacks and Welcome to Morning Open Thread (MOT)
We're known as the MOTley Crew and you can find us here every morning at 6:30am Eastern. Feel free to volunteer to take a day - permanently or just once in awhile. With the Auto Publish feature you can set it and forget it. Sometimes the diarist du jour shows up much later: that's the beauty of Open Thread...it carries on without you! Volunteer in the comment threads.
Click on the MOT - Morning Open Thread ♥ if you'd like us to show up in your stream!
In The News:
President Obama Asks America To Put Bitter Campaign Behind Them
President Obama celebrated his re-election with a call for unity, asking voters of all parties to focus on the bonds that bring them together as Americans in light of a bitter and divisive campaign.

"Democracy in a nation of 300 million can be noisy and messy and complicated," he said. "We have our own opinions. Each of us has deeply held beliefs. And when we go through tough times, when we make big decisions as a country, it necessarily stirs passions, stirs up controversy."

He continued: "That won't change after tonight. And it shouldn't. These arguments we have are a mark of our liberty. And we can never forget that as we speak people in distant nations are risking their lives right now just for a chance to argue."
Boehner: Election 'Mandate' Is For 'Both Parties To Find Common Ground'
~OO~
Reid Calls On Republicans To Drop Obstruction Strategy In Wake Of Senate Defeat
In the wake of a very poor Republican showing in the Senate, and President Obama's re-election, Senate Majority Leader Harry Reid is calling on the Senate GOP to drop its underlying strategy of obstructing the Democratic agenda.

"Now that the election is over, it's time to put politics aside, and work together to find solutions," Reid said in a statement. "The strategy of obstruction, gridlock and delay was soundly rejected by the American people. Now, they are looking to us for solutions. We have big challenges facing us in the months ahead.
Elizabeth Warren defeats Scott Brown
Tammy Baldwin defeats Tommy Thompson
Joe Donnelly defeats Richard Mourdock
Claire McCaskill defeats Todd Akin
~OO~
Watchdogs: Voting Restrictions Led To 'Chaos and Confusion'
Voting rights advocates with the Election Protection coalition on Tuesday night said voters engaged in "heroic" efforts to overcome restrictions and difficulties at polling places across the country.

"The 2012 election cycle is like no other in generations," Election Protection leaders Eric Marshall and Marcia Johnson-Blanco said in a joint statement. "The number one difference was the nefarious efforts to suppress the vote through restrictive legislation making it more difficult for eligible voters to cast their ballots. While the Lawyers' Committee for Civil Rights Under Law and many of our Coalition partners have helped to successfully challenge these new laws in the courts preceding Election Day, the results of these unsuccessful attempts to restrict voting led to much chaos and confusion at the polls."
Long lines, ballot woes mark election
~OO~
Quick Links:
'I Want To Congratulate The President,' Romney Tells Final Lie Of Campaign
A Possible Sweep For Gay Marriage Measures
Colorado And Washington Just Became The First States To LEGALIZE Marijuana
Commence jibbering and jabbering!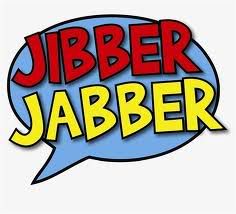 Oh, and Happy Hump Day from Daisy and Lilly!