Tonight, we remember three New York soldiers killed in Afghanistan. They were part of the 479th Engineering Battalion out of Watertown, New York. The engineers were involved in clearing I.E.D.s from the road, when one exploded killing all three soldiers and injuring a fourth soldier.
Since 2001, there have been 2150 American troops killed in Afghanistan. Since January 1, 2012 there have been 286 U.S. troops killed in Afghanistan. Please take a moment to honor their sacrifice.
Please bear in mind that these diaries are read by friends and family of the service members chronicled here. May all of our remembrances be full of compassion rather than politics.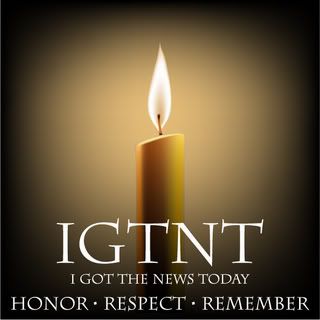 DoD Identifies Army Casualties

The Department of Defense announced today the death of three soldiers who were supporting Operation Enduring Freedom.

They died of wounds suffered Nov. 3, when enemy forces attacked their unit with an improvised explosive device in Paktia province, Afghanistan.

Killed were:

Staff Sgt. Dain T. Venne, 29, of Port Henry, N.Y.;

Spc. Ryan P. Jayne, 22, of Campbell, N.Y.; and

Spc. Brett E. Gornewicz, 27, of Alden, N.Y.
Governor Andrew Cuomo ordered all flags at half-staff on Wednesday November 7, 2012 in honor of New York's three Army Reserve Soldiers, who were killed in Patkia, Afghanistan on November 3rd.
Governor Cuomo issued the following statement:
"Along with all New Yorkers, I mourn the deaths of Specialist Gornewicz, Specialist Jayne and Staff Sgt. Venne," Cuomo said.
"These young men were all volunteers who lived and worked in our communities and gave their lives for our great country. We extend our condolences to their friends, their families, and their fellow Soldiers."
"Everyone who knew Dain took a liking to him within a few seconds of meeting him. He could relate to people of all ages."
said Thomas Scozzafava, from the Essex County Board of Supervisors to the
Press Republican
.
Scozzafava told the paper, Venne was a patriot, who cared about our citizens, as well as Afghanis:
"Right after 9/11, Dain enlisted in the Army Reserve," Scozzafava said. "He didn't like what had happened to his country. He wanted to do something about it."
and
"If you could just see the horror so many innocent victims in this war-torn country live through daily," Scozzafava said Dain told him.

"He was going over to try to help them."
Staff Sgt. Dain Venne
served four tours of duty. He deployed to Iraq and Afghanistan. Venne graduated in 2001 from Moriah Central School, where he was an exceptional football player and made the All State Team as a running back and linebacker in 2000. He was a volunteer fireman and well respected in the community.
Not only in war but also at home, Venne saved lives and protected the citizens during a tropical storm in 2011.

Staff Sgt. Dain Venne
Source:
Press Republican,
Spc. Ryan Jayne
graduated from Corning East High School in 2008. This was his first tour of duty. He had just returned to Afghanistan, after a visit back home in October.
Spc. Jayne's father told the The Leader:
"His mother and I should not have to bury our oldest child ... There is no more honorable, dignified way to go than serving your country," Paul Jayne said Monday.
On Veteran's Day, this Sunday, the town of Canisteo will line up along the streets to pay their respects to Spc. Jayne's family as they return from Dover.
Spc. Ryan Jayne
Spc. Brett Gornewicz
was raised in upstate New York and graduated from Alden High School in 2003. In 2011, he graduated from Buffalo State College with a degree in industrial technology. In 2006, he joined the Army Reserves because of 9/11. His father told the
Buffalo News
:
"He wanted to do something to serve his country," he said. His father also added:
"He was a proud American who was proud to serve his country,"
He served a tour of duty in Iraq. His father, Jack Gornewicz, said he never complained about any of his deployments.
Spc. Gornewicz was a quiet, humble man, who did not wish for fanfare over his service. The family wanted to honor him with a party on his return home last summer, but he refused. He was embarrassed when the local paper did a write up on his service in Afghanistan.
Gornewicz worked in the Army in the Engineer Corps clearing the roads of bombs. After his deployment, he planned to be an engineer and live in North Carolina with his girlfriend, Nicole Rumley. Ms. Rumley is a school teacher and spoke to Gornewicz last week, he asked her about her students and what they wore for Halloween. She told the paper, he was a "wonderful, wonderful man". She joined his parents at Dover to meet his body on its final return home.
Spc. Brett Gornewicz
Source:
Buffalo News
In Flanders Fields
by Lt. Col. John McRae, MD, (1872-1918)

In Flanders Fields the poppies blow
Between the crosses row on row
That mark our place, and in the sky
The larks, still bravely singing, fly
Scarce heard amid the guns below.

We are the Dead. Short days ago,
We lived, felt dawn, saw sunset glow,
Loved and were loved,
and now we lie
In Flanders fields.

Take up our quarrel with the foe:
To you from failing hands we throw
The torch; be yours to hold it high.
If ye break faith with us who die
We shall not sleep, though poppies grow
In Flanders fields.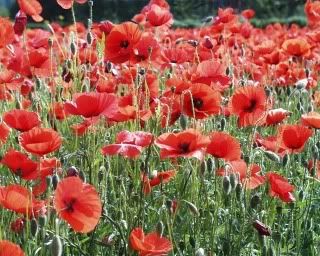 I Got the News Today is a diary series intended to honor, respect and remind. Its title is a reminder that almost every day a military family gets the terrible news about a loved one. Diaries about the fallen usually appear two days after their names are officially released, which allows time for the IGTNT team to find and tell their stories.

All of the U.S. fatalities can be seen here and here. They all had loved ones, families and friends. The DoD news releases are here. I Got the News Today is intended to honor, respect and remind. Click the IGTNT tags below for previous diaries.

Click the IGTNT tags to see the series, which was begun by i dunno, and which is maintained by Monkeybiz, Noweasels, Blue Jersey Mom, Chacounne, twilight falling, joyful, SisTwo, Spam Nunn, True Blue Majority, CalNM, Wide Awake in Kentucky, Maggie Jean, Jax Dem, Kestrel 9000, TheFatLadySings, Ekaterina, and me, Sandy on Signal.

Please bear in mind that these diaries are read by friends and family of the service members chronicled here. May all of our remembrances be full of compassion rather than politics.