Overnight News Digest, aka OND, is a community feature here at Daily Kos. Each editor selects news stories on a wide range of topics.
The OND community was founded by Magnifico.
Appeals court rejects torture suit against Rumsfeld

Reuters

Two American citizens cannot sue former Defense Secretary Donald Rumsfeld over allegations that they were tortured by the U.S. military in Iraq, a federal appeals court ruled on Wednesday.
Donald Vance and Nathan Ertel had said Rumsfeld and unnamed others allegedly developed, authorized and used harsh interrogation techniques against them in Iraq.
In an 8-3 ruling, the U.S. 7th Circuit Court of Appeals, in Chicago, found that the two men had no right to sue Rumsfeld and others in the military chain of command for damages.

'Innocence of Muslims' filmmaker gets a year in prison

L.A. NOW

A federal judge on Wednesday sentenced the filmmaker behind "Innocence of Muslims," the anti-Islam film that sparked rioting across the globe, to a year behind bars after the man admitted to violating the terms of his release from an earlier conviction.
Mark Basseley Youssef admitted to four violations, including lying to his probation officer and using bogus names. In exchange, prosecutors dropped four other counts, including allegations that Youssef lied in saying that his role in the film's production was limited to writing the script. Youssef was under a type of federal probation -- known as supervised release -- after being convicted in 2010 of bank and credit-card fraud, in which he was accused of causing $800,000 in losses.
Through an attorney, Youssef, who previously changed his name from Nakoula Basseley Nakoula and who also has gone by the name Sam Basile, asked that he be allowed to serve the sentence in home confinement.
AT&T is glad to expand service, but wants pesky FCC regulations dropped

By Cyrus Farivar

On Wednesday, AT&T announced a plan to invest $14 billion in expanding its wireless and U-Verse service around the country. At the same time, the company submitted a petition to the Federal Communications Commission asking for an end to the "conventional public-utility-style regulation."
AT&T said it would expand its fiber-to-the-node (FTTN) product to 22 states, which would include 75 percent of "customer locations." The rest of the country would be served by the expansion of its 4G LTE network, which AT&T says would reach 300 million Americans (nearly the whole country) by the end of 2014.
With the company's announcement, it also filed a request for regulations restricting AT&T's business to be dropped. The document calls AT&T's new investments a step towards the National Broadband Plan.

Boeing shakes up defense business, cuts management jobs


By Andrea Shalai-Esa

Boeing Co said on Wednesday it will restructure its defense, space and security business and cut 30 percent of management jobs from 2010 levels as part of a broad cost-cutting drive.
Boeing, the Pentagon's second-largest supplier, said it also will close some facilities in California and consolidate several business units in an effort to trim $1.6 billion in costs by the end of 2015, on top of $2.2 billion in reductions achieved since 2010.
"We are raising the bar higher because our market challenges and opportunities require it, and our customers' needs demand it," Dennis Muilenburg, chief executive of Boeing Defense, Space & Security, told employees in a memo obtained by Reuters and confirmed by Boeing.

South Carolina raises number of hacked tax records to 3.8 million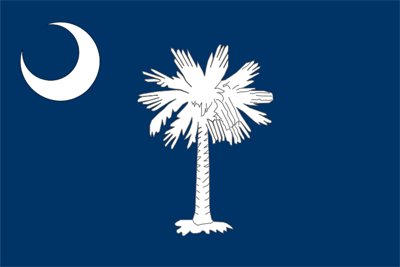 Harriet McLeod

The number of South Carolina taxpayers who had their Social Security numbers hacked from state computers has risen to 3.8 million, about 5 percent higher than previously reported, a government spokesman said on Wednesday.

The state Department of Revenue also said tax records from up to 657,000 businesses and companies who have filed a state return since 1998 were exposed in the breach of its computers, which was first disclosed publicly by Governor Nikki Haley on October 26.

The department had put the number of taxpayers who had records compromised at 3.6 million but raised the total as part of an investigation that includes state police.

Man uses IDs from dead people to collect millions from IRS


CNBC

A Barbados national who stole the identities of hundreds of dead people in a scheme to collect more than $120 million in bogus tax refunds from the U.S. government was sentenced in federal court on Wednesday to 9-1/2 years in prison.
Andrew Watts, 35, pleaded guilty in July to one count of mail fraud and one count of aggravated identity theft.
Prosecutors said Watts, a Barbados national who was in the United States legally, used the stolen identities to file 645 false federal tax returns between 2007 and 2011 and to claim more than $120 million in tax refunds.
Guatemala earthquake: Dozens killed, says Perez Molina

BBC News

Thirty-nine people have been killed and many more are missing after a 7.4-magnitude quake hit off the Guatemala's Pacific coast, the president has said.
Otto Perez Molina declared a national alert and advised people to evacuate tall buildings as a precaution.
Officials said landslides had buried roads and it would take 24 hours to restore links to the quake-hit area.

As Dengue Fever Sweeps India, a Slow Response Stirs Experts' Fears


By Gardiner Harris

An epidemic of dengue fever in India is fostering a growing sense of alarm even as government officials here have publicly refused to acknowledge the scope of a problem that experts say is threatening hundreds of millions of people, not just in India but around the world.
ndia has become the focal point for a mosquito-borne plague that is sweeping the globe. Reported in just a handful of countries in the 1950s, dengue (pronounced DEN-gay) is now endemic in half the world's nations.
The global dengue problem is far worse than most people know, and it keeps getting worse, said Dr. Raman Velayudhan, the World Health Organization's lead dengue coordinator.

Meet 4 African Women Who Are Changing The Face Of Coffee


by Allison Aubrey

If you're a coffee drinker, chances are the cup of java you drank this morning was made from beans that were produced or harvested by women. Women's handprints can be found at every point in coffee production.
In fact, on family-owned coffee farms in Africa, about 70 percent of maintenance and harvesting work is done by women, according to an analysis by the International Trade Centre, but only rarely do women own the land or have financial control.
The International Women's Coffee Alliance (IWCA) is trying to change that by giving them access to training and networking, and the opportunity to develop new trade relationships.