Over at Political Wire, Taegan Goddard has screen shots of the short lived Mitt Romney's Transition Site.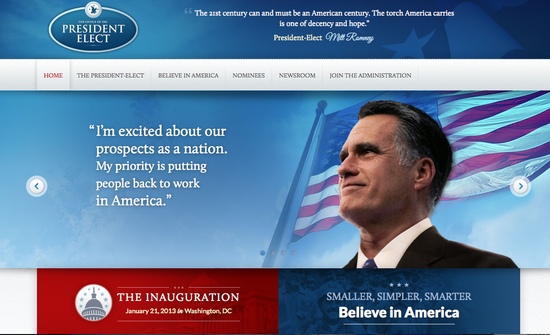 What I found most interesting was a familiar picture Team Romney chose for his wished for presidential inauguration.
The reason why the picture is familiar to me is because I've had it as my desktop picture for almost 4 years now. The original picture can be found on the US Capitol's flickr site: Presidential Inauguration.
The Inauguration of President Barack H. Obama, 44th president of the United States, on the West Front of the Capitol. January 20, 2009.
Now I would have thought Team Romney would have chosen a picture from the inauguration of Reagan, Bush the elder, or Bush the lesser, but instead they went with who would actually win the election.
Here's the real deal: