Adding to the great night nationally on Tuesday, Democrats in Colorado were swept back into the majority in the House. Not only did they gain the 33 seats needed for a majority, they won every competitive race except for one, winning 37 seats to the Republicans 28.
Here's a quick run-down of the 5 seats we picked up last night and the incredibly diverse House that will be sworn-in this January!
Democratic pick-ups:
HD17 (Colorado Springs) - Exum (D) v. Barker (R)


This south-east Colorado Springs district is known for it's huge swings from Presidential to non-presidential years, and this year the district swung dramatically back into the Democratic column. In the end Tony Exum won 54%-38%. Tony Exum was a great recruit, matching the district's diverse population. Mark Barker, the incumbent, was also targeted by gay groups for his vote to kill Civil Unions this year.
HD29 (Arvada/Westminster) - Kraft-Tharp (D) v. Ramirez (R)


This seat was the most heartbreaking 2 years ago, going Republican by 193 votes and handing the House to Republicans. This year, being drawn slightly bluer, Democrats were most serious about taking it back. Tracy Kraft-Tharp was one of the first House recruits for the 2012 cycle and immediately raced a great amount of money. Robert Ramirez didn't do himself any favors, saying he was for civil unions, then attending a rally against it as the bill died. With his flip-flop, Ramirez became target #1 of gay groups. In the end this race wasn't that close, Kraft-Tharp won 51%-43%.
HD33 (Broomfield) - Primavera (D) v. Pigott (R)


Diane Primavera caught a few breaks early on in this race. First, the seat she lost in 2010 was made bluer in redistricting. Then the man who beat her, Don Beezley, decided not to run again. With these advantages, Primavera had this race mostly put away by the time Republicans got their act together enough to play in this district. Primavera won her old seat back by a 50%-45% margin.
HD40 (Aurora) - Buckner (D) v. Acree (R)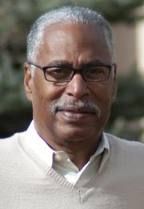 Cindy Acree was elected in 2008 in an overwhelmingly Republican district that stretched from Aurora to the eastern plains. After redistricting, however, this district became a Democratic-leaning, Aurora-only district. Cindy Acree didn't do herself any favors by being as far-right as he had been. She also managed to be one of the Republicans to kill civil unions in the special session debacle. This race wasn't very close at all, Buckner ran away with it, taking 56% to Acree's 44%.
HD59 (Durango) - McLachlan (D) v. Brown (R)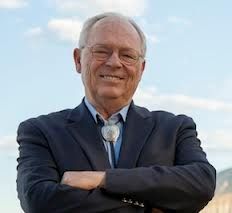 This southwestern Colorado district is painfully independent and after redistricting was made incredibly competitive. Rep. J. Paul Brown was already more conservative than his previous district. Brown is also especially adept to putting his foot in his mouth. With his anti-environment record and vote against civil unions, Brown was a target for just about everyone. In the end this race was close, but McLachlan won 51%-49%.
With the gain of these 5 seats and 0 losses for Democrats, there is a strong majority in the House. Their first act as a caucus was to unanimously nominate openly-gay Representative Mark Ferrandino as Speaker. Just 20 years after Colorado being known as the "hate state" for our passage of Amendment 2, we're making history with our first openly-gay Speaker of the House.
The House overall is now a much more diverse place, out of 65 members, 5 are LGBT, 5 are Black, 8 are Hispanic and 29 are women. White men are actually the minority!
The Senate comes next, not as exciting, but a solid hold.