I post a weekly diary of the historical notes, arts & science items, foreign news (often receiving little notice in the US) and whimsical pieces from the outside world that I featured this past week in "Cheers & Jeers". For example .....
The nexus between entertainment and blogging ... has never been stronger ...
FATHER-SON? - the late TV star Bill Bixby - and reporter Eric Lach from Josh Marshall's Talking Points Memo blog.
OK, you've been warned - here is this week's tomfoolery material that I posted.
ART NOTES - a career retrospective of works by the (now 101 year-old) photojournalist Ruth Gruber - the first U.S. journalist to photograph the Siberian Gulag as well as refugees from Nazi Germany - is at the Anchorage, Alaska Museum through January 6th.
CHEERS to the upcoming Thanksgiving weekend, for which I'll be visiting family/friends in New Jersey and my native Long Island, New York. Mercifully, all of my four siblings are back on-the-grid now, and commuter trains are finally running again. Have a Happy Thanksgiving; will not be publishing Odds & Ends next weekend, so I'll see you the following week.
UNTIL NOW north-to-south hikers on the Appalachian Trail saw their trek end at Springer Mountain, Georgia .... but planners envision the Chattahoochee River as a way to allow hikers to reach the Gulf either on trails along its banks (or in a canoe or kayak) on the river.
WEDNESDAY's CHILD was rescued from a large tree by firefighters in Canada's capital city of Ottawa.
CHEERS to learning that this past weekend, a headstone was finally placed on the grave of the child actor Norman 'Chubby' Chaney - who had a memorable stint on the Our Gang/Little Rascals series - whose grave had gone unmarked for 76 years following his death (in 1936) at the age of 21.
BOOK NOTES - author Helen Fielding has begun work on a third Bridget Jones novel, some thirteen years after its predecessor.
ART NOTES - an exhibit of work by the internationally renowned glass artist Dale Chihuly is at the Virginia Museum of Fine Arts in Richmond to February 10th.
IN THE ANCIENT WORLD the rich held themselves to very different standards from the poor - and not much has changed, argues a classical historian.
BRITAIN'S CONSERVATIVES campaigned on a pledge to reduce migrants to tens of thousands - but now Home Secretary Theresa May is facing pressure to water that down.
BRAIN TEASER - try the latest Quiz of the Week's News from the BBC.
THURSDAY's CHILD is Patches the Cat - who was rescued unharmed from a pile of debris that came from a recently demolished home (in Seaside Park, New Jersey) damaged by Hurricane Sandy.
NEARLY TWENTY YEARS AGO the government of Peru passed a law allowing recall referendums against mayors (as a way to fight corruption). Now, the law is being used by a murky coalition to try to recall Susana Villarán, the mayor of Lima, because she has .... tried to crack down on corruption.
SCIENCE NOTES - satellites may reveal why Antarctic sea ice grows, at the same time as Arctic sea ice melts.
SEPARATED at BIRTH - Walter Mazzari - the head coach of the soccer team from Naples, Italy - and the omnipresent Alec Baldwin from TV and film.
ALTHOUGH the national government in the Netherlands has tried to restrict sales of cannabis sold legally in coffee shops only to Dutch citizens - the mayor of Amsterdam has said that tourists will still be able to do so, under policies set out in a new coalition agreement.
STRONG is definitely the reaction by a food critic of the New York Times to a new restaurant by the Food Network personality Guy Fieri - saying it was a 'Times Square tourist trap' - which then received a spirited response from Guy Fieri himself.
FRIDAY's CHILD is our old friend Hank the Cat - who came in third place in the recent Virginia Senate race (won by Tim Kaine) - by drawing an estimated 7,000 write-in votes. He still wants a seat at the table bowl, apparently.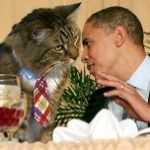 ......and finally, for a song of the week ............... while she never achieved the wide-spread national fame that Aretha Franklin and Etta James had, Irma Thomas has nonetheless managed to earn something else: the designation as the Soul Queen of New Orleans bestowed by city officials. And there are few who would question that title.
Born as Irma Lee in 1941, she sang in her local church choir .... and by age 19 had been married twice and given birth to four children. It was while she was working at New Orleans' nightclub as a waitress that her career began .... well, sorta. She was invited to sing with the band, and was in-demand by audiences - but the white club-owner was unhappy and fired her.
But one of the bandleaders who she sang for( Tommy Ridgely) was able to get her into a recording studio, and the result was (You Can Have My Husband But Please) Don't Mess With My Man - released in the spring of 1960 and reached #22 on the R&B charts. "The rest is history," Thomas says. "It happened just like that."
She had the good fortune early in her career to work with the New Orleans songwriter and producer Allen Toussaint - which yielded R&B hits such as "It's Raining" and "Ruler of My Heart" - which Otis Redding later worked into "Pain in my Heart".
In early 1964 she had her highest charting single "Wish Someone Would Care" (#17 on the pop charts) and its B-side was "Break-a Way" (later a hit for Tracey Ullman). Also that year she had success with "Anyone Who Knows What Love Is (written by a young Randy Newman) and "He's My Guy" (written by a young Van McCoy).
But like many other R&B artists, her career stalled at this point when the British Invasion began in earnest. She was never able to have a pop career such as Dionne Warwick had, and had only one minor hit with Otis Redding's "Good to Me" for the rest of the decade. After Hurricane Camille devastated Louisiana in 1969, Irma Thomas left the full-time music business, moved her family to California and began working at a Montgomery Ward store. She had a few unsuccessful singles for the rest of the decade (after moving back to New Orleans in 1976) and had an ill-advised disco album in 1980, when she stopped recording for a time.
But she and her husband laid the groundwork for her future by opening a nightclub (The Lion's Den) in the early 80's, and focused on performing there as well as at Mardi Gras and also on European tours where she was still a draw.
And then as with many older performers, labels such as Rounder Records offered a chance for her to re-enter the studio when music listeners were open to hearing the sounds of classic soul in the late 80's, with a modern update. Three album releases followed: The New Rules plus The Way I Feel and True Believer which helped re-establish her now in the Adult Contemporary genre.
Her 1991 live album earned her a Grammy nomination and she returned to her childhood roots with a 1993 Gospel album. She had a critically-acclaimed 1997 album entitled The Story of My Life and - as someone always eager to support younger performers - appeared on an album with fellow Crescent City musician Marcia Ball and former Mother Earth singer Tracy Nelson.
The tragedy of Hurricane Katrina in 2005 need not be re-told; suffice it to say it forced the closure of her club The Lion's Den and she and her family moved 60 miles away for a time since her home was also destroyed. And as with several other Crescent City musicians, she eventually released a post-Katrina album entitled After the Rain - and in a career spanning more than fifty years, it earned her her first Grammy Award for Contemporary Blues album.
Her most recent recording was 2008's Simply Grand and there are two compilation albums worth pursuing: The Best of Irma Thomas covers her 1960's career, and The Soul Queen of New Orleans captures her twenty-plus year career at Rounder Records.
She has some additional laurels as well: in addition to her 2007 Grammy, she was inducted that same year into the Louisiana Music Hall of Fame and was named by NPR as one of its 50 Great Voices project.
At age 71 she still tours, with dates late this month in Minneapolis then in Evanston, Illinois - and is worth seeing if she performs anywhere near you.
While my favorite song of hers is her 1988 recording of the late songwriter Jerry Ragovoy's All I Know is The Way I Feel - her best-known hit was her 1964 recording of a different Jerry Ragovoy tune: Time is on My Side which reached #52 on the mainstream pop charts. It had previously been recorded by the jazz trombonist Kai Winding, and later (more famously) by the Rolling Stones. And below you can listen to it.
Go ahead and light up the town
And do everything your heart desires
Just remember, I'll still be around
And I know, I know
Like I told you so many times before
You're gonna come back, baby

Time is on my side, yes it is
Time is on my side, yes it is