Three years ago, I (and many other people) lost one of my childhood heroes .... and I would like to pay tribute to the entertainer Soupy Sales after the jump .....
But first: Top Comments appears nightly, as a round-up of the best comments on Daily Kos. Surely you come across comments daily that are perceptive, apropos and .. well, perhaps even humorous. But they are more meaningful if they're well-known ... which is where you come in (especially in diaries/stories receiving little attention).

Send your nominations to TopComments at gmail dot com by 9:30 PM Eastern Time nightly, or by our KosMail message board. Please indicate (a) why you liked the comment, and (b) your Dkos user name (to properly credit you) as well as a link to the comment itself.
Four years ago, I saw the comic, TV star and children's entertainer
Soupy Sales
on television - confined to a wheelchair, and having difficulty speaking. But seeing him for the first time in years re-kindled my interest in him and - upon learning that he had written
his memoirs
a few years earlier - got it from my library and re-acquainted myself with a part of my childhood. If he was part of yours, I'd like to bring back memories ..... and if he wasn't, you may enjoy reading this too, as there may have been someone who filled that role in your life. Following his death in 2009, I've heard commentators attribute the success of "Laugh-In" and Pee-Wee Herman to the mayhem Soupy helped create.
As one analyst put it: years ago, those who hosted children's TV shows were either (a) an avuncular adult who saw their role as teaching children (such as Captain Kangaroo, then Mr. Rogers) or teaching done by committee (Sesame Street, et al) or featured someone who wore a costume (such as policeman, ship captain, etc.) who served mostly to introduce cartoons or commercials.
Soupy Sales was none-of-the-above: a radio and nightclub performer (with even some singing and dancing experience) who had also hosted TV shows for adults .... but truly found his calling hosting a madcap show ostensibly for kids ... but which children of all ages (i.e., their parents) could watch. His jokes were never good, but he entertained people for over sixty years; receiving his Hollywood Walk of Fame honor by ... throwing a pie, instead of receiving one in the face. And all the while: he spoke to kids, never down to them - his most endearing trait, in my opinion.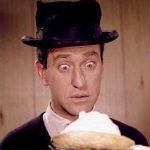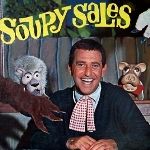 He was born Milton Supman in Franklinton, North Carolina in 1926, with "Hey, Soupman" eventually morphing into "Hey, Soupy", then adding Sales after the comic Chic Sale. As he told in his wonderful memoir Soupy Sez that his father ran a dry goods store .... where the Ku Klux Klan bought white sheets from this Jewish shopkeeper. "Hey, they had to get them somewhere!" he cheerily noted. Soupy also said that he saw the result of a lynching, which haunted him for years.
His family moved to Huntington, West Virginia which is what he considered his hometown and after high school he enlisted in the Navy for the tail end of WW-II: entertaining his shipmates over the PA system (hard to believe, yeah) and creating future character White Fang. He graduated from Marshall University as a journalism major (performing nights as a singer, dancer and comic) and worked as a DJ in Huntington.
His career took off when he moved to Cincinnati in 1949 at the advent of TV, and hosted "Soupy's Soda Shop"; the first teen dance show (two years ahead of "American Bandstand"). After a spell in Cleveland (which is where the first pie collided with his face) he said that "I left for health reasons: they got sick of me".
He then moved to Detroit where his 1953 "Lunch With Soupy Sales" ran for the rest of the decade, establishing all of his subsequent characters such as White Fang (derived from the "Hound of the Baskervilles", photo left) and Black Tooth (photo right) - who only appeared as white and black paws ..... plus Pookie the Lion and Hippy the Hippo (center photo below).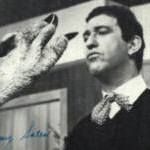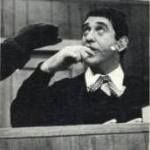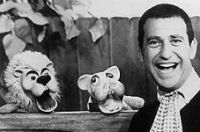 He estimated that more than 20,000 pies have come his way (he did like lemon meringue, he once wrote) but amongst the zaniness he frequently showcased jazz and R&B performers entertaining kids. Stars such as Duke Ellington, Billie Holiday, Miles Davis and also the soul singer Jackie Wilson were among his guests. Soupy even was asked to write the liner notes to a 1967 Temptations album, after he had them on as his guests.
In fact, Soupy received an award just a few years ago in Philadelphia for his devotion to jazz music - and at this link you can see the only film of the late trumpeter Clifford Brown known to exist (when Soupy had him as a guest) which Clifford Brown's son was grateful to learn of.
Moving to LA at the dawn of the 60's: he had many celebrity guests on a prime-time comedy show. Nancy Sinatra thrilled Soupy by telling him her father loved his show - and then Frank telephoned Soupy, wanting to appear on his show! He did have two stipulations, at which point Soupy's heart sank .... but then he recovered and asked what they were. "Ya gotta let me sing a song" (which Soupy thought "Whew, that's easy") ... and then Frank said "I gotta get hit in the face with a pie" - which normally guests were fearful of. (Frank Sinatra later signed Soupy to a recording contract on his Reprise label).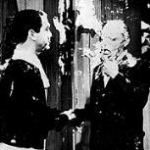 Finally, Soupy moved to New York in 1964 for his famous nationally syndicated show that was an after-school highlight for me. He had special guests such as Judy Garland, the Supremes, Nipsey Russell and Jerry Lewis entertain his audience, with music by Oscar Peterson and Herbie Mann. Soupy sometimes portrayed a private eye named Philo Kvetch (named after the fictional detective Philo Vance) whose nemesis was named "Onions Oregano".
Much has been written of what Soupy supposedly said ... that one true story happened on New Year's Day 1965 when (annoyed at being asked to work a holiday) he famously told kids to mail him those Pictures of Presidents in their parents' wallets (whereupon he was on the receiving end of another pie). He said mostly he received play money in the mail ("The kids were bright enough to know it was a gag") but after the uproar: any real money received went to charity. His suspension by the network only heightened his popularity, and he was soon reinstated.
However, Soupy wrote in his memoirs that he never said any of the salacious things he was accused of - such as "At a baseball game, I kissed my wife on the strikes, and she ...." - and I have at least one friend who swears by a different one (finding letters that go between "f" and "k"). For years, Soupy offered a Ten thousand dollar reward for proof of any of those stories, saying he would have been banned-for-life had any actually taken place.
He was convinced that it started when kids would learn dirty words and - when confronted by their parents asking where they heard that? - would answer, "Oh, on the Soupy Sales Show"" - and after the Pictures of Presidents fiasco ... apparently parents fell for that line (possibly, they would believe anything about Soupy). All the while, he appeared on the Ed Sullivan Show (once with the Beatles!) in addition to his music .. yet that was the end of his heyday.
Over the next several years he appeared as a zany contestant on What's My Line - I recall one nightly segment (called "Name My Occupation") where four audience members would be on-stage, each holding a cue-card with their occupations written on it - but which were scrambled-up - and the panelists had the task of re-arranging the cue cards to match the correct occupation with the correct person (but only by intuition, they could not ask questions). Soupy would always bow before the camera (to the delight of all) when it was his turn to try and if he was incorrect, throw his fists down in mock anger.....I can still see him doing that.
He then appeared in the 1980's on New York radio (but was disliked by both Howard Stern and Don Imus, oddly enough). He did have a 1979 New Soupy Sales Show on ABC - and I still remember him greeting his first "guest" at the door.
"Hi stranger, where are you from?"
"Ireland".
"Oh really, what part of Ireland?"
"Rhode Ireland".
Ba-da-bump~splash .... the jokes were just as bad, yet his sound effects man (Clyde Adler) suffered a heart attack, and the show lasted only one season.
In his later years, Sales did voice-overs for films (as well as video games) and appeared at comedy shows. His two sons (Tony and Hunt Sales) were the bassist & drummer for David Bowie's Tin Machine (as well as for Iggy Pop and Todd Rundgren).
In poor health in the early 2000's, Soupy needed a wheelchair - and at this link you can hear how weak his voice was - and so his death in October, 2009 (at the age of 83) must have brought relief to him and his family.
As noted: although Soupy was born in Franklinton, N.C. and later spent time in Cincinnati, Cleveland, Detroit and Los Angeles before settling in New York - he came of age in Huntington, West Virgina and took great pride in relating his years in Huntington High School and Marshall University. One tribute:

"Soupy is one of the most distinguished persons we've ever turned out of Marshall," said Dr. Sam Clagg, a retired Marshall coach, geography department chairman and interim president. "He was one of our finest representatives on the national level, and he brought us much acclaim".

Clagg said Sales offered his comedic services for free when the university was planning a celebration of its 150th anniversary in 1987. Other entertainers and former Marshall grads were charging between $10,000 and $15,000 to speak at the event, but not Sales. Clagg said Sales was just happy to be back in town and helping out Marshall.

"He was never hesitant to tell people that he was from Huntington and went to Marshall University," Clagg continued. "I can't say that about everybody."
But in his memoirs, Soupy Sales said his proudest moments were hearing from those who spoke of being in dysfunctional families ... and who then wrote, "
Your show was the daily bright spot
".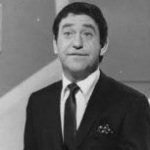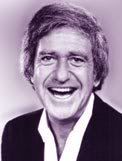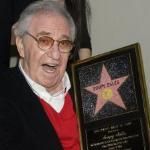 And while he had songs like "Pachalafaka" and "Spy With a Pie" - well, it was his 1965 hit "The Mouse" that he'll be remembered for. And below you can hear it - the song begins at the 3:20 mark of the nearly seven-minute video.
Hey, do the mouse, yeah
Hey, you can do it in your house, yeah

Don't be afraid that you can't do it
There is really nothing to it
Shake with your hands
Wiggle from your ears
Make like a mouse
Push your feet down and cheer

Be the first one on your block
Every cat will be in shock
Let's do the mouse
Come on and do the mouse with me
Now, on to Top Comments:
-------------------------------------
From BobBlueMass:
In the diary by blue aardvark about how Erick Erickson may run in a primary against Saxby Chambliss - ontheleftcoast suggests he may be a stalking horse for Karen Handel ..... in a nice twist of words.
And from
blueoregon
about that exact same diary .....
I'd like to nominate this comment coming from Tracker ... 'cause it's so true.
From
LilithGardener:
In the front-page story about today's visit to the white House by Mitt Romney - in response to Jed Lewinson's request to "caption this photo" of the two presidential candidates shaking hands, napalminthemorning had the best proposed caption.
From
Noddy:
In the diary by distraught about how indecent exposure charges were filed against three women (but not four men) who protested at the offices of John Boehner - craiger defines the difference between 'decent and descent' with visual aids.
From
madhaus:
In the diary by Ticorules about the delusional Op-Ed piece by Romney campaign adviser Stuart Stevens - RoIn perfectly captures how the Republicans lost by .... implementing their own policies.
From
Horace Boothroyd III:
In my own diary about the problems with those who are not gender normative posed by Carnival Cruise Lines - I had to share this comment that came from HeyMikey.
From
leu2500:
In the diary by KelleyRN2 about the US Senate passing the Gillibrand Amendment - which would cover behavioral treatment for military children with autism and related conditions - kovie uses a recent movie title that meets with approval from LilithGardener for its cultural play on words.
And from
Ed Tracey
, your faithful correspondent this evening ........
In the diary by Giles Goat Boy about the latest guilty plea by an aide to Wisconsin governor Scott Walker - quiet in NC suggests a television network to tune-in for in-depth coverage of this story.

In today's mid-day Open Thread, RLMiller gets the ball rolling on what today's trip to the new Costco store in Washington, D.C. meant for Joe Biden and his shopping list.

TOP PHOTOS
November 28, 2012
Next - enjoy jotter's wonderful PictureQuilt™ below. Just click on the picture and it will magically take you to the comment that features that photo.


(NOTE: Any missing images in the Quilt were removed because (a) they were from an unapproved source that somehow snuck through in the comments, or (b) it was an image from the DailyKos Image Library which didn't have permissions set to allow others to use it.)
And lastly: yesterday's Top Mojo - mega-mojo to the intrepid mik ...... who rescued this feature from oblivion:

1) Word to.. by wyvern — 226
2) The lame ducks in MI really working overtime by ontheleftcoast — 181
3) that is exactly what I do by louisev — 172
4) This is the real right wing agenda by stevej — 157
5) Want a fix and reduce the deficit by LaEscapee — 146
6) Thanks to the diarist and lousiev for inspiring me by GreenMtnState — 123
7) This particular belligerent coward WON'T get off, by lgmcp — 119
8) Another big difference between this shooting by marigold — 115
9) The Republicans don't need to agree to shit. by JesseCW — 108
10) "If all the voters we're supposed to represent by JesseCW — 103
11) Hubris multiplying on itself by ontheleftcoast — 97
12) We too often forget to be kind to one another.... by moose67 — 93
13) All their lives Americans are taught by Horace Boothroyd III — 91
14) Gloves are a great idea by lgmcp — 91
15) Plouffe, Lew, Daley, (Bruce) Reed... by bobswern — 87
16) 1 Friedman Unit nt by JML9999 — 86
17) Wow, Michigan Republicans are daring to dive... by markthshark — 83
18) Hang in there! by mamamorgaine — 82
19) An asshole with a gun in his pocket by Horace Boothroyd III — 80
20) There's been alot of talk about how dems are by One Pissed Off Liberal — 80
21) Recced for serial-lying, Gish-galloping sh*theel. by Matt Z — 78
22) We might be getting "cold Koch'd" on this by ontheleftcoast — 78
23) Did you read Durbin's clarification? by ZhenRen — 77
24) I'll make it easy for you Rinse.... by delver rootnose — 77
25) djkiklethen - thank you for an inspiring by VClib — 76
26) Stu Stevens ... by Calvin Jones and the 13th Apostle — 76
27) Who confronts people playing loud music by Anak — 76
28) hope you're right. This "stand your gun" law by Tamar — 73
29) Lets See If I Can Explain Myself by webranding — 73
30) Thank you for all that you do to keep our by Onomastic — 72
31) If you take out the vowels in his name by peterfallow — 72
32) Forget Benghazi. by MBNYC — 72