In the little community called J Town, right across the square from those cute little houses with the great big porches, is a little bar called the F Bomb.
Sidle up to the bar and listen to the conversation. The biggest topic? The hubris of Allen West. Only big because it takes up so much eFFing space! This kind of delusion should be treated like nuclear waste.
Here are some tweets for ya:
Everybody has been well aware of The Onions liberal bias for sometime now.Worse, I think they just make up half of what they print

— Jack Kimble (@RepJackKimble) November 20, 2012
Luke Russert strains to look earnest. Like a starving wolverine straining to look disinterested in eating your face. #p2

— Shoq Value (@Shoq) November 19, 2012
Secession is a derply held American principle.

— AdamSerwer (@AdamSerwer) November 19, 2012
On This Day
In 1789, New Jersey became the first state to ratify the Bill of Rights.
In 1820, it is said that an 80-ton sperm whale attacked and destroyed the whaling ship Essex 2,000 miles from the west coast of South America. The story was partial inspiration for Melville's Moby Dick.
In 1945, the Nuremberg trials began.
In 1947, then-Princess Elizabeth married Philip Mountbatten at Westminster Abbey, which was broadcast on BBC radio to 200 million listeners. She used ration coupons to buy the fabric for her dress.
In 1962, in response to the Soviet Union agreeing to remove its missiles, President Kennedy ended the quarantine on Cuba.
In 1969, the Cleveland Plain Dealer published explicit photographs of dead villagers from the My Lai massacre.
In 1974, the Department of Justice filed its final anti-trust suit against AT&T Corporation, ultimately leading to the breakup of AT&T and its Bell System (which sometimes appears to be trying to re-form).
In 1985, Microsoft Windows 1.0 was released.
Born on This Day
1625 – Paulus Potter, Dutch painter (d. 1654)
1839 – Christian Wilberg, German painter (d. 1882)
1908 – Alistair Cooke, British-born journalist who some fogies remember as the host of Masterpiece Theater. (d. 2004)
1910 – Kees Bastiaans, Dutch painter (d. 1986)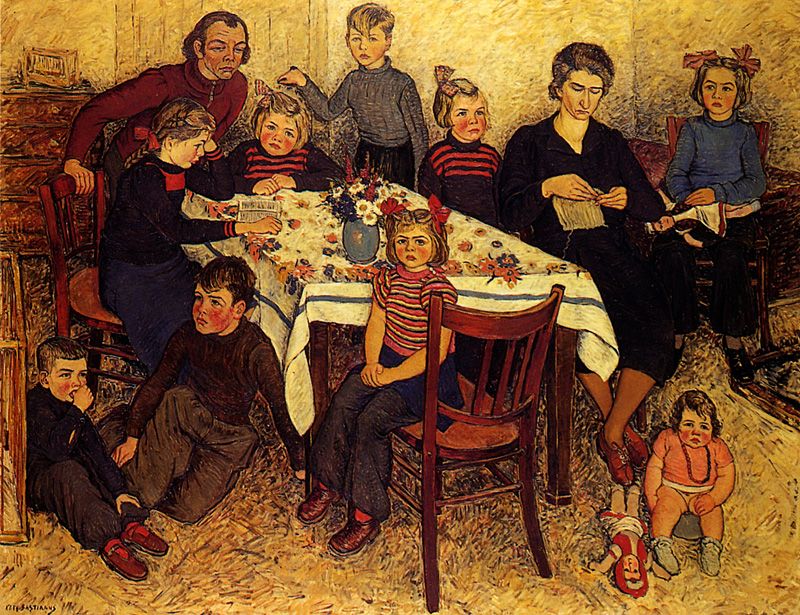 1913 – Judy Canova, American actress (d. 1983)
1914 – Emilio Pucci, Italian fashion designer (d. 1992)
1916 – Evelyn Keyes, American actress (d. 2008)
1917 – Robert Byrd, American politician, longest serving member of the United States Congress (d. 2010)
1925 – Kaye Ballard, American comic actress
1939 – Dick Smothers, American comedian
1942 – Joe Biden, 47th Vice President of the United States.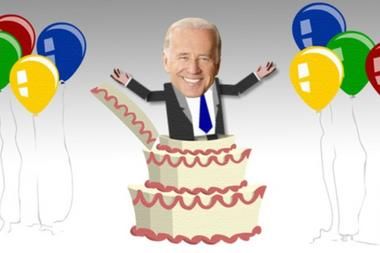 1942 – Norman Greenbaum, American singer
1946 – Duane Allman, American guitarist (The Allman Brothers Band) (d. 1971)
1947 – Joe Walsh (the real one), American musician (Eagles, James Gang)
1965 – Mike D, American musician (Beastie Boys)
1965 – Sen Dog, Cuban rapper (Cypress Hill)
1975 – Davey Havok, American singer (AFI)
1986 – Jared Followill, American rock musician (Kings of Leon)
Died on This Day
1678- Karel Dujardin, Dutch painter (b. 1622).
1695 – Zumbi, Brazilian slave (b. 1655)
1880 - Léon Cogniet, French painter (b. 1794)
1954 – Clyde Vernon Cessna, American aviation designer (b. 1879)
1957 – Mstislav Dobuzhinsky, Russian-born Lithuanian artist (d. 1875)
1978 – Giorgio de Chirico, Italian painter (b.1888)
2005 – Chris Whitley, American musician (b. 1960)
2006 – Robert Altman, American film director (b. 1925)
Today is
Universal Children's Day
National Absurdity Day
National Peanut Butter Fudge Day
Noveau Beaujolais Day
Beautiful Day