In the little community called J Town, right across the square from those cute little houses with the great big porches, is a little bar called the F Bomb.
Make yourself at home. Go up to the bar, or around the pool table and join in the conversation. Unfortunately, I can't tell you what it's about because I have to pre-post the next 6 diaries due to holiday travel to a place where the internet is wild and hard to pin down. If I can connect I shall embellish the diary with tipple jars (otherwise I will just let the auto tip jar happen) tweets and the like, but you never know.
I hope you have all recovered from yesterday. No salmonella? Good!
On to the history lesson!
On This Day
In 1876, fugitive Tammany Hall (the Democratic machine back when we had a machine) leader William Magear Tweed (better known as Boss Tweed) was delivered to authorities in New York City after being captured in Spain.
In 1889, the first jukebox went into operation at the Palais Royale Saloon in San Francisco.
In 1936, Life magazine was reborn as a photo magazine and was immediately successful after Henry Luce took ownership of another Life magazine so he could have the name.
In 1963, the first ever episode of Doctor Who (starring William Hartnell) premiered on the BBC. It is the longest running science fiction series ever.
In 2007, MS Explorer, a cruise liner carrying 154 people, sank in the Antarctic (what did they expect after naming it that?) after hitting an iceberg. There were no fatalities.
Born on This Day
1804 – Franklin Pierce, 14th President of the United States (d. 1869)
1859 – Billy the Kid, American outlaw (d. 1881)
1861 – Konstantin Korovin, Russian painter (d. 1939)
1887 – Boris Karloff, British actor (d. 1969)
1888 – Harpo Marx, American comedian (d. 1964)
1889 – Nelly's, Greek photographer (d. 1998)
1892 – Erté, French artist (d. 1990)
1902 – Victor Jory, Canadian actor (d. 1982)
1920 – Wayne Thiebaud, American painter
1924 – Paula Raymond, American actress (d. 2003)
1926 – R. L. Burnside, American musician (d. 2005)
1939 – Betty Everett, American singer (d. 2001)
1941 – Franco Nero, Italian actor
1943 – Andrew Goodman, American civil rights activist who was murdered by the KKK in Mississippi. (d. 1964)
1945 – Steve Landesberg, American actor and comedian (d. 2010)
1954 – Bruce Hornsby, American musician
1955 – Mary Landrieu, American Blue Dog politician
1992 – Miley Cyrus, American actress and singer (Hannah Montana)
Died on This Day
1572 – Agnolo di Cosimo, Italian artist and poet (b. 1503)
1616 – Richard Hakluyt, English writer (b. 1552)
1682 – Claude Lorrain, French painter (b. 1604)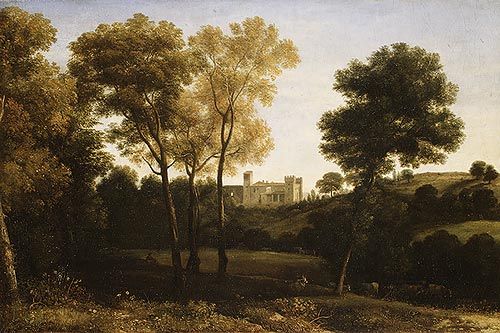 1910 – Dr H.H. Crippen, American murderer executed in England (b. 1862)
1972 – Marie Wilson, American actress (b. 1916)
1973 – Sessue Hayakawa, Japanese actor (b. 1889)
1979 – Merle Oberon, British actress (b. 1911)
1979 – Judee Sill, American musician and songwriter (b. 1944)
1990 – Roald Dahl, British author (b. 1916)
1995 – Louis Malle, French film director (b. 1932)
1995 – Junior Walker, American musician (b. 1931)
1996 – Art Porter, Jr., American jazz musician (b. 1961)
2005 – Constance Cummings, American-born British actress (b. 1910)
2006 – Anita O'Day, American singer (b. 1919)
Today is
Black Friday
Buy Nothing Day
Eat a Cranberry Day
National Cashew Day (depending on which side you are on)
You're Welcome Day
National Espresso Day