In the little community called J Town, right across the square from those cute little houses with the great big porches, is a little bar called the F Bomb.
Make yourself at home. Go up to the bar, or around the pool table and join in the conversation. Unfortunately, I can't tell you what it's about because I have to pre-post the next 6 diaries due to holiday travel to a place where the internet is wild and hard to pin down. If I can connect I shall embellish the diary with tipple jars (otherwise I will just let the auto tip jar happen) tweets and the like, but you never know.
On to the history lesson!
On This Day
In 1864, a group of Confederate operatives calling themselves the Confederate Army of Manhattan started fires in more than 20 locations in an unsuccessful attempt to burn down New York City. I guess NYC wasn't as flammable as Atlanta, huh?
In 1947, the "Hollywood Ten" were blacklisted by Hollywood movie studios. They were: Alvah Bessie, screenwriter; Herbert Biberman, screenwriter and director; Lester Cole, screenwriter; Edward Dmytryk, director; Ring Lardner Jr., screenwriter; John Howard Lawson, screenwriter; Albert Maltz, screenwriter; Samuel Ornitz, screenwriter; Adrian Scott, producer and screenwriter; Dalton Trumbo, screenwriter. This was only the beginning of many blacklists to come.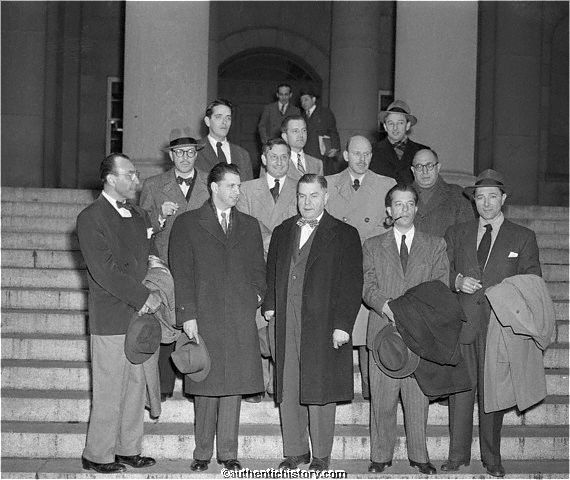 In 1950, the Great Appalachian Storm of November 1950, otherwise known at the time as the "Storm of the Century", hit New England with hurricane force winds resulting in massive forest blow-downs and storm surge damage along the Northeast coast including New York City. Blizzard conditions hit the Appalachian Mountains and Ohio Valley, making it one of the worst storms of all time. There were 353 fatalities.
In 1960, the three Mirabal sisters, dissidents who opposed the Dominican Republic's dictator Rafael Trujillo, were assassinated. In 1999, the United Nations established the International Day for the Elimination of Violence against Women to commemorate their deaths.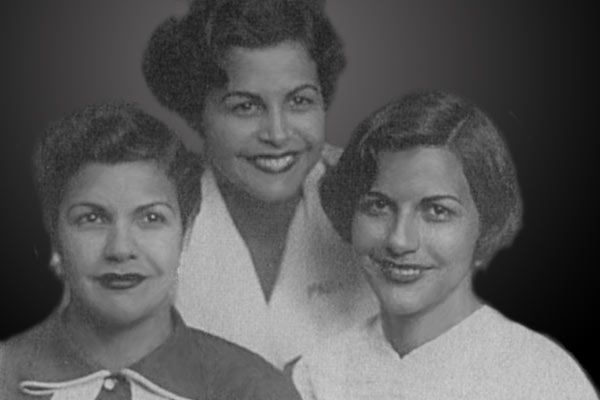 In 1963, President Kennedy was laid to rest in Arlington National Cemetery.
Born on This Day
1609 – Queen Henrietta Maria of France, wife of Charles I and mother of Charles II of England (d. 1669)
1638 – Queen Catherine of Braganza, consort of Charles II of England (d. 1705)
1697 – Duchess Maria Karolina Sobieska of Bouillon (d. 1740)
1846 – Carrie Nation, American temperance advocate who fortunately never got near any wineries (she liked to smash bottles and barrels with an ax. (d. 1911)
1883 – Percy Marmont, British actor (d.1977)
1890 – Isaac Rosenberg, English war poet and artist (d. 1918)
1914 – Joe DiMaggio, American baseball player (d. 1999)
1915 – Augusto Pinochet, Chilean dictator (d. 2006)
1920 – Ricardo Montalbán, Mexican actor (d. 2009)
1920 – Noel Neill, American actress best known as Lois Lane.
1924 – Paul Desmond, American jazz musician (d. 1977)
1926 – Poul Anderson, American fantasy writer (d. 2001)
1926 – Jeffrey Hunter, American actor (d. 1969)
1931 – Nat Adderley, American jazz musician (d. 2000)
1933 – Kathryn Grant, American actress (and Mrs. Bing Crosby)
1938 – Rosanna Schiaffino, Italian actress (d. 2009)
1941 – Percy Sledge, American musician
1945 – Patrick Nagel, American artist (d. 1984)
1953 – Jeffrey Skilling, American felon
1964 – Mark Lanegan, American musician (Screaming Trees)
1965 – Dougray Scott, Scottish actor
1981 - Barbara and Jenna Bush (or is that Jenna and Not-Jenna?)
Died on This Day
1949 – Bill "Bojangles" Robinson, American entertainer (b. 1878)
1959 – Gérard Philipe, French actor (b. 1922)
1968 – Upton Sinclair, American journalist, politician, and writer (b. 1878)
1973 – Laurence Harvey, Lithuanian-born British actor (b. 1928)
1974 – Nick Drake, British singer and songwriter (b. 1948)
1974 – U Thant, Burmese diplomat and UN Secretary-General (b. 1909)
1998 – Flip Wilson, American actor and comedian (b. 1933)
2011 – Coco Robicheaux, American blues musician (b. 1947)
Today is
National Parfait Day
National Eat with a Friend Day
International Day for the Elimination of Violence against Women