As the song says, baby, it's cold outside. Wisps of snow are falling on this gray, cold, day. The heating oil truck came this morning. We're lucky and had the money needed to stay warm. One of our own is not so fortunate. Without our help, she and her beloved dogs are going to be out in the cold this weekend with no place to call home.
How do I know this? JekyllnHyde messaged me late last night asking if I could ask all of you to help Fineena.
J&H is buried with work and family responsibilities, otherwise he'd be doing this.
I could not say no to him or her.
Not this time of year, not ever. But before we get to Fineena's own words explaining what she's been dealing with there is something to get out of the way.
If you do not like this kind of diary, if you don't find it "appropriate," or if you have a problem with fundraising related to community members, turn around and leave now. Don't bother to say anything. We've had more than enough of people trolling diaries designed to help others. Your discomfort reading this diary doesn't come within a country mile of the shame, despair, and guilt felt by those forced to ask for help. If you have any legitimate reservations, send me a PM. h/t to Aji for telling it like it is.
Now, back to what matters.
This is what is going on in Fineena's own words.

I make & sell crocheted scarves, etc & business has been dropping off.. I have a shop at Etsy www.willieru.etsy.com. I wrote a diary for Kos Katalogue last week with more info about that if you want to check that out.....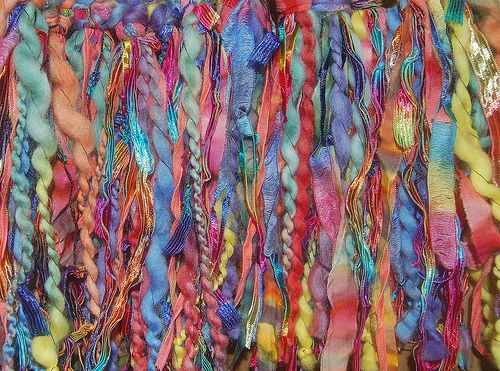 What she didn't mention until I spoke with her on the phone is that she could be losing her internet service today, the very service that keeps her business alive.

...I've made a little money past 6 months but there's always something that doesn't get paid & eventually it all catches up with you. I have looked for work, had several interviews but nothing yet. I do have a good possibility with a new business but that won't start until 2013. I've done some custom sewing & crochet work to survive the past few months but none available right now.

Current situation is that November rent not paid ($800) & December due on Saturday. I don't have a lease any longer so evicting me will be easy as my Landlord has said. I've pushed him & drug out Nov rent as long as I can & am amazed he's let it go on as long as he has.

My car broke down a week ago so part of the money I put aside went for new battery. Also had to pay 2 mos of electric to avoid disconnection this week so that took the rent of little bit I was putting aside for rent.

I still have other utilities to pay that are past due including another electric bill. I am out of my blood pressure prescriptions & have no more refills so I need to get to a doctor or clinic here to get new scripts. Both of my dogs (Sam & Julia) need trips to the vet & all of their shots. Car insurance... and the list goes on. Right now, my biggest fear is the rent & keeping a roof over my head.....

....Geez, I hate to ask for help & feel so greedy & worthless. How much? Right now, as much of the 2 months rent as possible which is $1600. That's the top priority because if the dogs & I don't have a place to live, nothing else matters. As for the other utilities maybe another $300. Anything else, too much to hope for.

A million thanks for whatever you can do & so sorry to ask.
The bottom line is she needs $2,000 minimum. Notice how she didn't include her blood pressure meds on the list of what she needs help with? Being under the enormous stressors she's dealing with and NOT having her blood pressure medications is not a good combination. Nor did she mention that she could be loosing her internet service today, the very service she needs in order to sell her gorgeous work.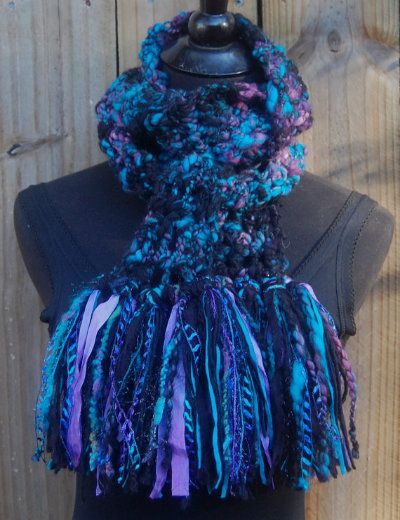 Realistically, I think we need to raise more than $2,000. I know it's a great deal to ask. Truly. But I also know that if even a small percentage of this wonderful community chipped in $10 each that we'd do it easily. Donation information to help keep Fineena in her home is here -
DONATIONS: Log on to PayPal and send your donation to palskaren@aol.com
You can also help by purchasing truly gorgeous Holiday and Birthday presents for those you love.
Your gifts will be the hit of the holiday season.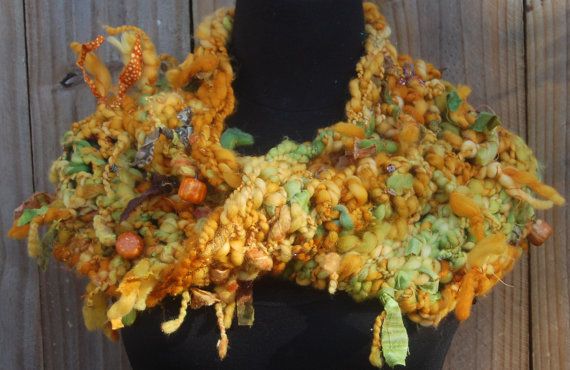 Fineena uses the most beautiful yarns, hand spun and hand dyed by artisans in their own right. Silks and wools are sublimely woven together into unique creations that both delight and warm. Fineena's pieces are truly wearable, functional, art.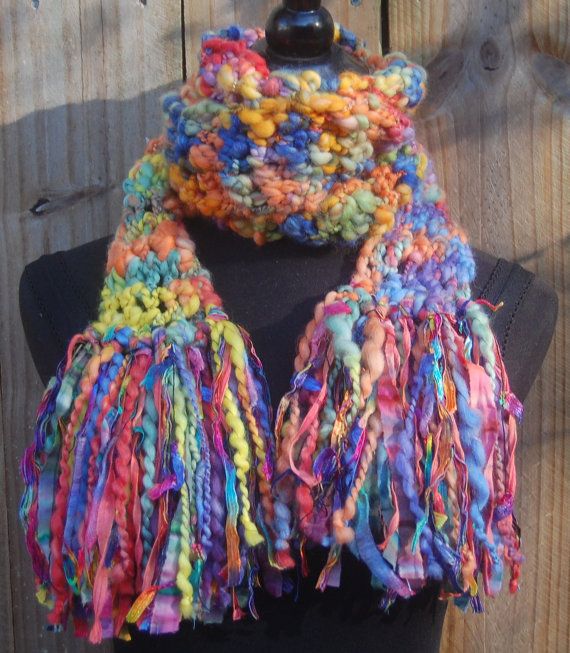 These are some of the comments left by happy customers.

Love it. Beautiful colors. I'm ready for winter!
Beautifully made cowl - even prettier in person and the yarn is so soft and feminine - I love it! It's definitely a statement piece! Great communication and updates and fast shipping. Thanks so much - I'll be stopping back soon!
Absolutely exquisite cowl; like jewelry and garment in one. Wonderful seller.
Though I've sprinkled the link to Fineena's etsy store all through the diary, here again is the link so you can go shopping for those you love or yourself.
http://www.etsy.com/...
If you would prefer to make a direct donation so she can keep her home, get her medications and keep the "door" to her shop open, you can donate here -

DONATIONS: Log on to PayPal and send your donation to palskaren@aol.com
We can't heal all the world's hurts at once, but we can help change the world for the better one person at a time.
There is no better feeling - this time, or any time of year.
Happy Holidays, wonderful ones from my house to yours. Thank you for all that you do, always.
5:22 PM PT: Donation Update:
$517 received in donations. Three scarves sold!!!! Yay!
We're getting there! You all are the best!!
5:52 PM PT: A $200 Match has been met! Anyone want to do another? :)
6:45 PM PT: Donation Update:

$942 received in donations!! Eight scarves sold!!! You are all amazing!

And boy, are some lucky people getting some very special gifts! Nice shopping! :)

8:27 PM PT: Donation Update:
$1259 in donations & 13 scarves sold! We're getting nearer!!
9:20 PM PT: Last Donation Update for the Night:
$1359 in donations and 16 scarves sold!! There are going to be some seriously happy people unwrapping presents. :)
I know that Fineena is over the moon relieved and thankful. All of you have been shifting a mountain of worry and fear off her back, one donation and one order at a time. Bless you.
I'll update again in the morning. This East Coaster is heading off to bed. Sweet dreams, wonderful ones. :)
Thu Nov 29, 2012 at 8:44 AM PT: Morning Update:
$1779 and 21 scarves sold! How amazing is that! Purchases from Fineena's shop account for the majority of the money raised. Love it! Please keep in mind that two months rent, the internet bill to keep the shop open, plus shipping, paypal, and etsy costs are coming out of that. Now we just have to finish this off with the pootie queen's diary today at 5 est! :)
My deepest thanks for your ever lasting kindness and superb shopping skills. :)