It is with a heavy heart that I must announce that Monday has rolled around again. Rudely awakened by alarm clocks rather than cats, forced out of bed to endure the cold floors, having to find something to wear that won't get you fired... Welcome to the working week!
We have tweets:
You can tell what Mary Matalin and James Carville have in common. They're both hideously ugly.

— Chris Dashiell (@cdashiell) December 9, 2012
PLEASE NOTE: When someone uses the term "states' rights," they're generally talking about denying people rights -- or they like pot.

— LOLGOP (@LOLGOP) December 9, 2012
If you know the difference between conservative movement and bowel movement please enlighten me.

— imfabulous (@imfabulous13) December 9, 2012
I can't be over the hill. If I were, gravity would be working on my behalf.

— Miles Kurland (@Malacandra) December 9, 2012
RT @keithbrekhus: homophobic Dump Starbucks campaign so devastating to bottom line, the co. has been forced to open another 1500 new stores.

— Brad Friedman (@TheBradBlog) December 9, 2012
Billionaires Warn Higher Taxes Could Prevent Them From Buying Politicians newyorker.com/online/blogs/b… via @newyorker

— Steve Weinstein (@steveweinstein) December 9, 2012
This is all over Twitter lately:
Finally maybe some justice for Ruben?
Now for today's history lesson:
On This Day
In 1817, Mississippi became the 20th U.S. state.
In 1868, the first traffic lights were installed, outside the Palace of Westminster in London. They were similar to railway signals, using semaphore arms, and were lit at night by red and green gas lamps.
In 1884, Mark Twain's Adventures of Huckleberry Finn was published for the first time.
In 1906, President Theodore Roosevelt became the first American to win a Nobel Prize (the Peace Prize).
In 1948, the United Nations General Assembly adopted the Universal Declaration of Human Rights.
In 1965, the Grateful Dead performed as the Grateful Dead for the first time.
In 1976, the United Nations General Assembly adopted the Convention on the Prohibition of Military or Any Other Hostile Use of Environmental Modification Techniques.
In 1978, Israeli Prime Minister Menachem Begin and Egyptian President Anwar Sadat were jointly awarded the Nobel Peace Prize.
Born on This Day
1691 - Cornelis Pronk, Dutch etcher, porcelain designer (d. 1759)
1787 - Thomas Hopkins Gallaudet, American pioneer in the education of the deaf. (d. 1852)
1830 – Emily Dickinson, American poet (d. 1886)
1851 – Melvil Dewey, American librarian and inventor of the Dewey Decimal System. (d. 1931)
1870 – Adolf Loos, influential Austrian architect (d. 1933)
1884 – Zinaida Serebriakova, Russian-born painter (d. 1967)
1886 – Annie Bos, Dutch actress (d. 1975)
1886 - Victor McLaglen, British actor who won the Best Actor Oscar in 1935 for his role as Gypo Nolan in "The Informer."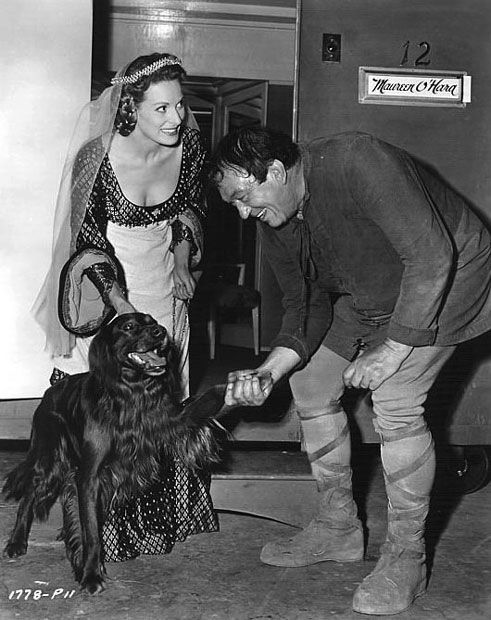 1903 – Una Merkel, American actress (d. 1986)
1907 – Rumer Godden, English writer whose novels I highly recommend. (d. 1998)
1914 – Dorothy Lamour, American actress (d. 1996)
1941 – Chad Stuart, English singer (Chad and Jeremy)

1952 – Susan Dey, American actress
1957 – Michael Clarke Duncan, American actor (d. 2012)
1960 – Sir Kenneth Branagh, Northern Irish actor and director
1964 – Bobby Flay, American celebrity chef and restaurateur
1965 – J Mascis, American musician

1972 – Brian Molko, Belgian-born singer and songwriter (Placebo)

1974 – Meg White, American drummer (The White Stripes)

Died on This Day
1896 – Alfred Nobel, Swedish inventor, Nobel Prize founder (b. 1833)
1920 – Horace Elgin Dodge, American automobile manufacturer (b. 1868)
1928 – Charles Rennie Mackintosh, Scottish architect and illustrator (b. 1868)
1946 – Damon Runyon, American writer (b. 1884)
1967 – Otis Redding, American singer (b. 1941)

1978 – Edward D. Wood, Jr., American filmmaker (b. 1924)
1979 – Ann Dvorak, American actress (b. 1912) (seen here in the original Scarface)
1986 – Susan Cabot, American actress (b. 1927)
1986 – Kate Wolf, American singer and songwriter (b. 1942)

1987 – Jascha Heifetz, Russian violinist (b. 1901)

1991 – Greta Kempton, American artist (b. 1901)
1991 – Headman Shabalala, South African singer (Ladysmith Black Mambazo) (b. 1945)

1999 – Rick Danko, Canadian bassist and singer (The Band) (b. 1942)

2005 – Eugene McCarthy, America politician (b. 1916)
2005 – Richard Pryor, American comedian and actor (b. 1940)
Today is
Shareware Day
Day of the Horse
Human Rights Day
National Lager Day
Festival For The Souls Of Dead Whales
This Week is
Lager Beer Week