Congress is broken. And no one knows why ...
Perhaps "the answer" is already built into the mix ...

It's Appalling that Gerrymandering Is Legal
by Emily Bazelon, slate.com -- Nov. 9, 2012
The maps are amazing: Ohio and Pennsylvania, states that went blue for Barack Obama, have congressional delegations that are heavily red. As David Weigel pointed out Wednesday, the maps show how gerrymandering saved the Republican majority in the House. (Even though Obama won Pennsylvania by 5 points, Republicans took 13 of 18 House districts. In Ohio, Obama won by two and the GOP kept 12 of 16 House seats.*) It's outrageous. [...]
All about Redistricting
Professor Justin Levitt -- Loyola Law School, Los Angeles

Who draws the lines?


larger image

[ ... Click to see the State representation breakdown table.]

With a little help from our "animal friends" ...

Gerrymandering Explained


link
Fair Vote, fairvote.org -- The Center for Voting and Democracy
[...]
By gerrymandering the districts, legislators and their political cronies have used redistricting to choose their voters, before voters have had the opportunity to choose them.
The more things change ...
... the crazier things get, sometimes.
by T. Endreny at SUNY ESF
Meander pattern can present information on the nature of the Floodplain as well as the channel. [...]
And last but not least,
Fire Salamanders
: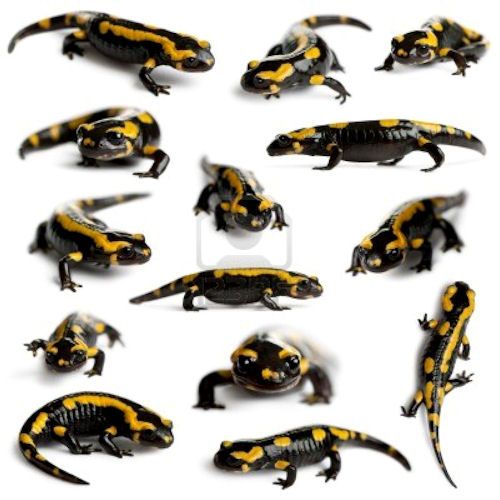 larger image

Crazy spots, eh? -- Who needs all those wild configurations, anyways?
Unless they're trying their damnedest to remain hiding ... in plain sight ...