The Army began allowing civilian aircraft to land at the Vancouver Barracks in Vancouver, Washington as early as 1905. After World War I the Army increasingly used the flying field at Vancouver Barracks. In 1921 the Army began using the field for an aviation forest patrol, a cooperative effort with the Forest Service to spot forest fires.
In 1923 the 321st Observation Squadron was assigned by the Army Air Service to Vancouver Barracks for the purpose of training reserve pilots. In 1925 the Vancouver Barracks airfield was named Pearson Field in honor of Lt. Alexander Pearson, one of the Army Air Service's most promising young pilots. Pearson, the first pilot to fly in the Grand Canyon and holder of several speed and distance records, was killed in 1924 while testing a new aircraft.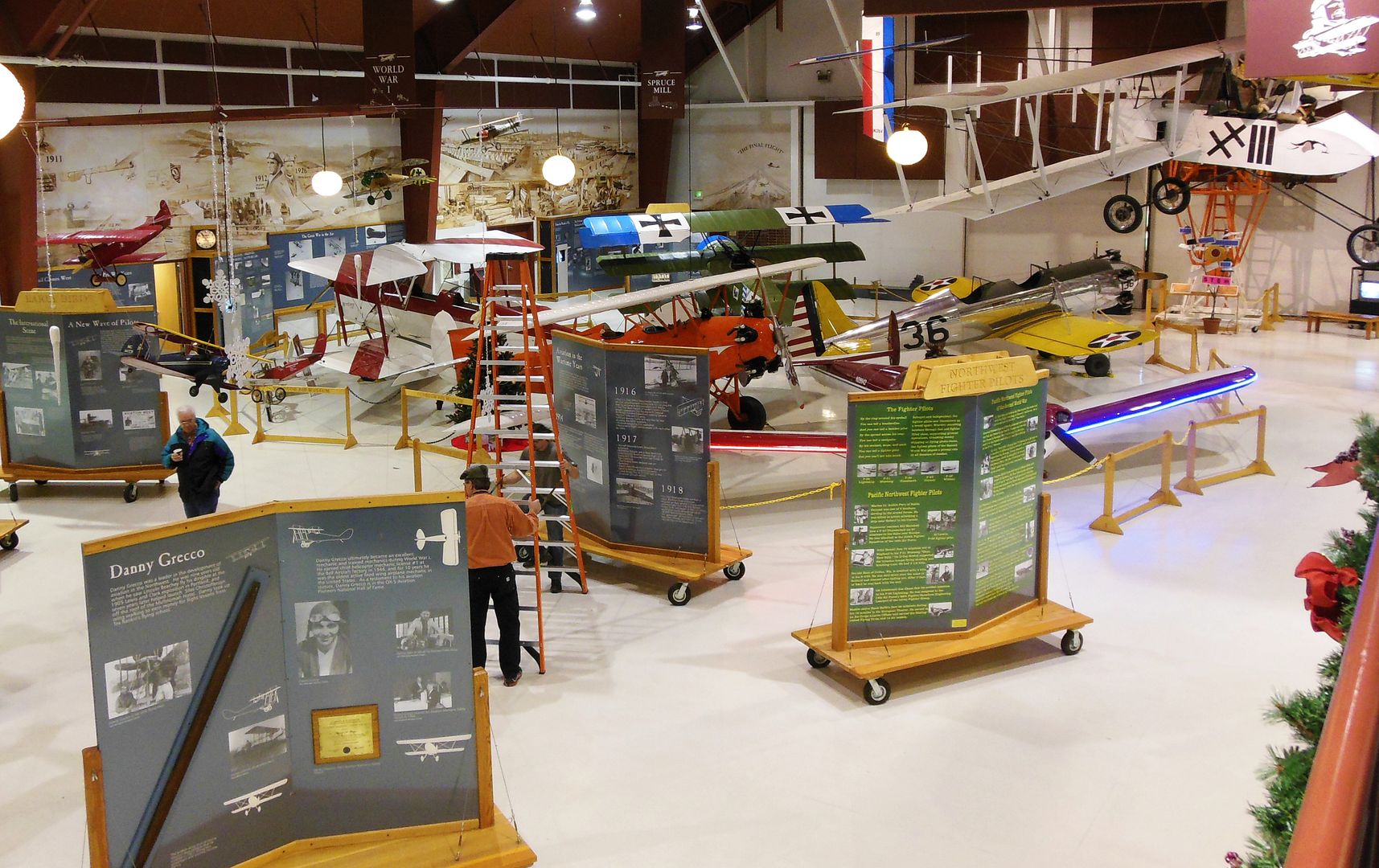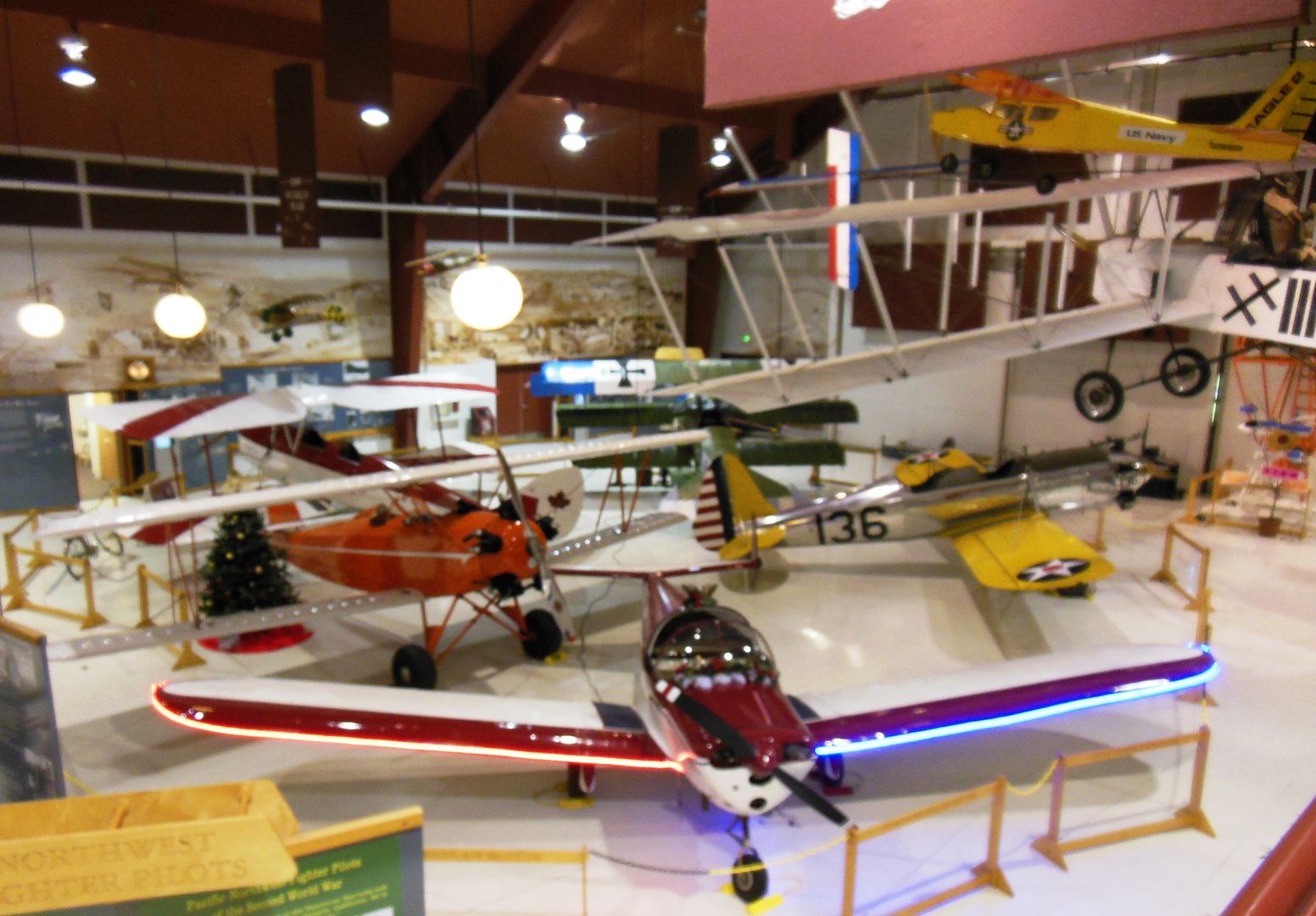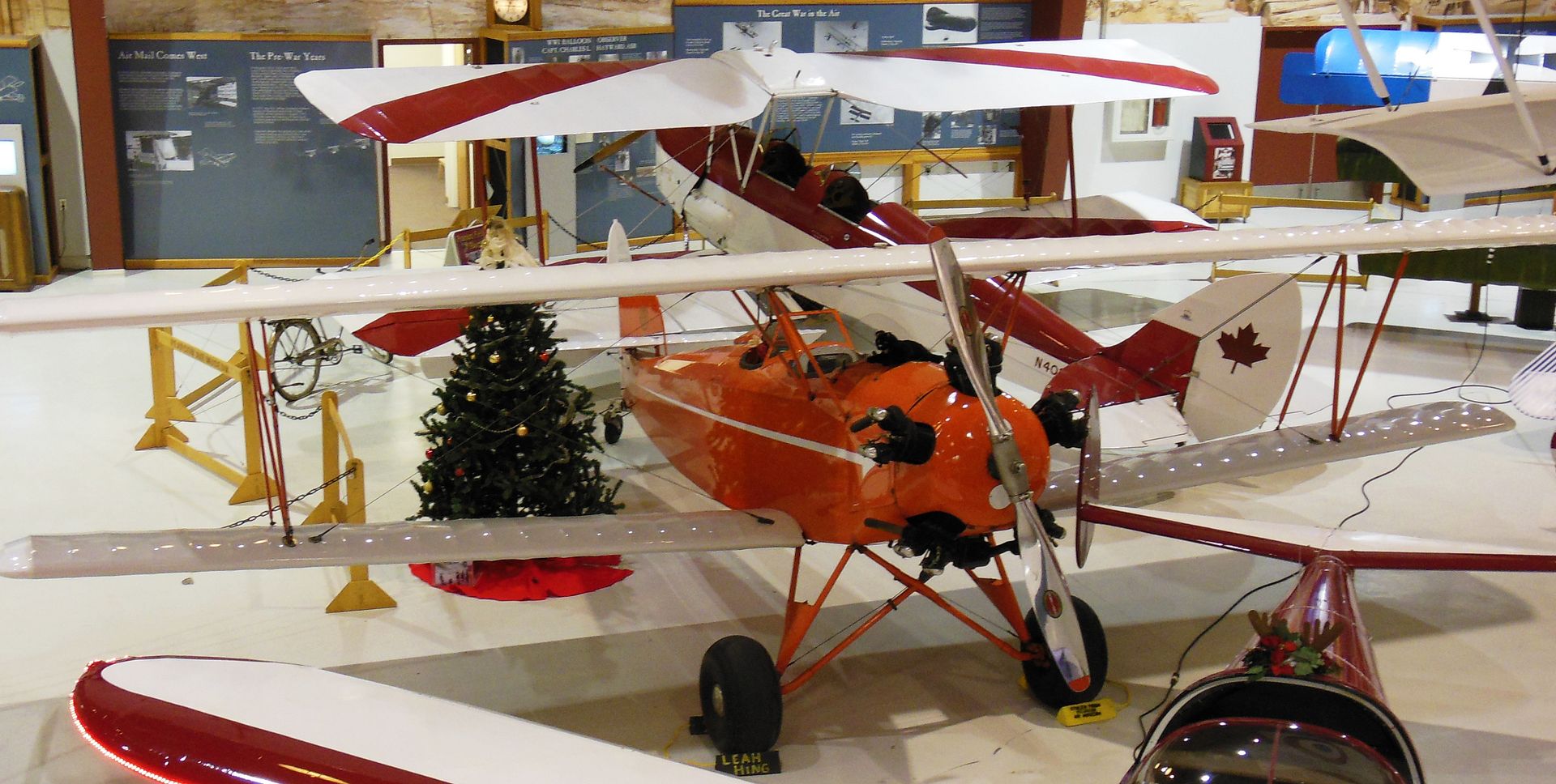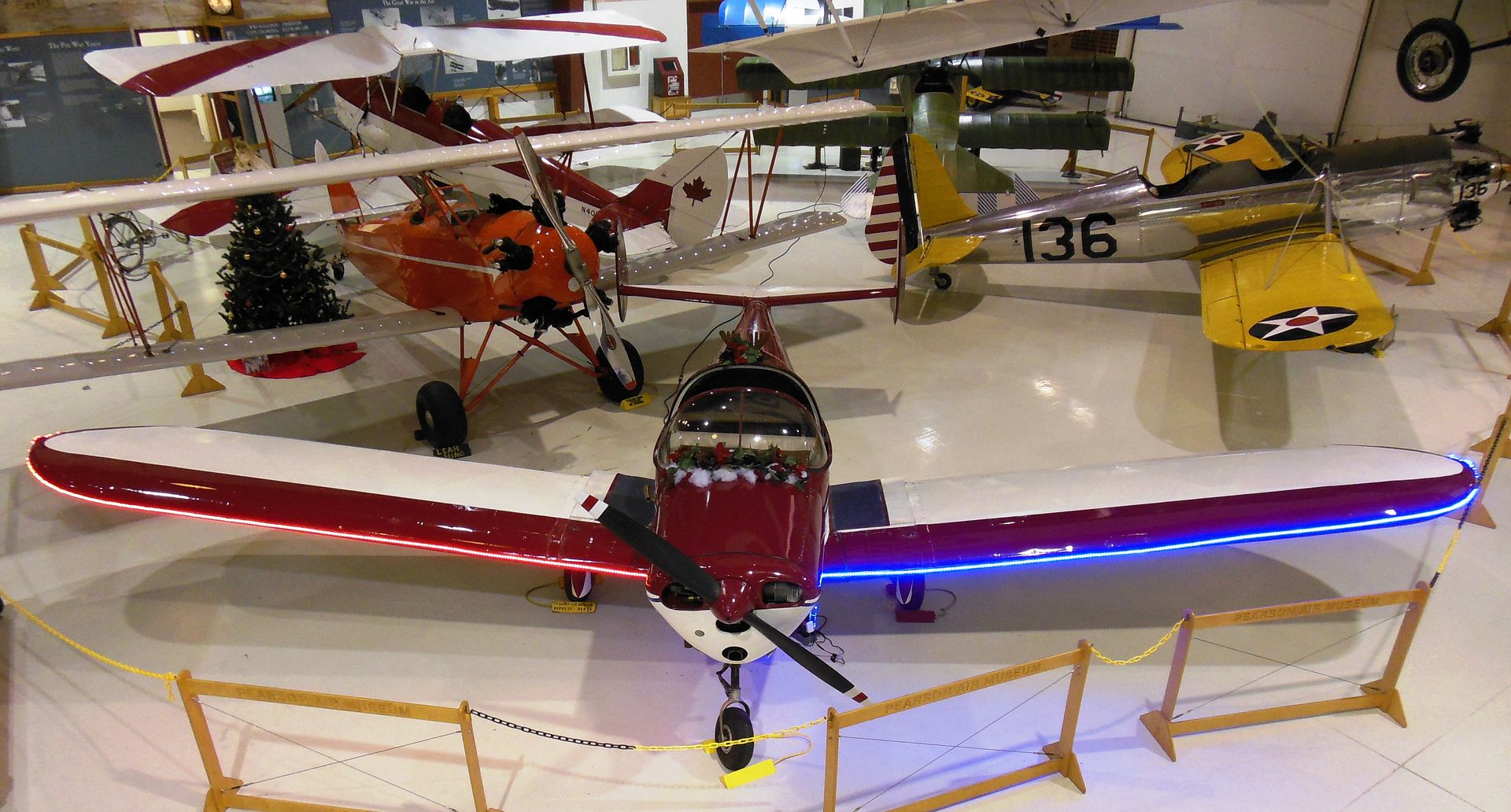 Today the Pearson Air Museum displays aircraft in two hanger areas. The museum actually has more aircraft than it can display and so the aircraft are regularly changed.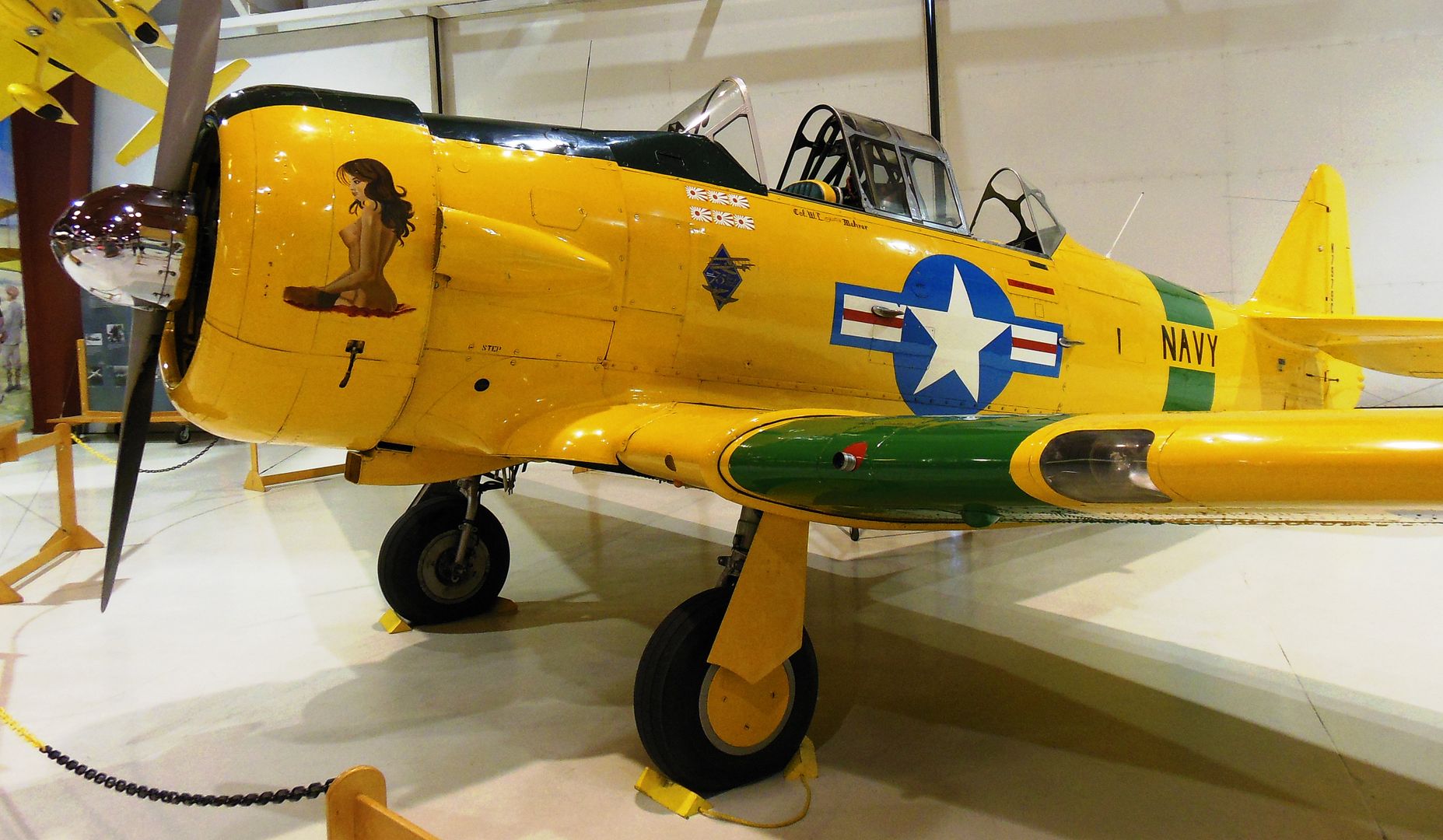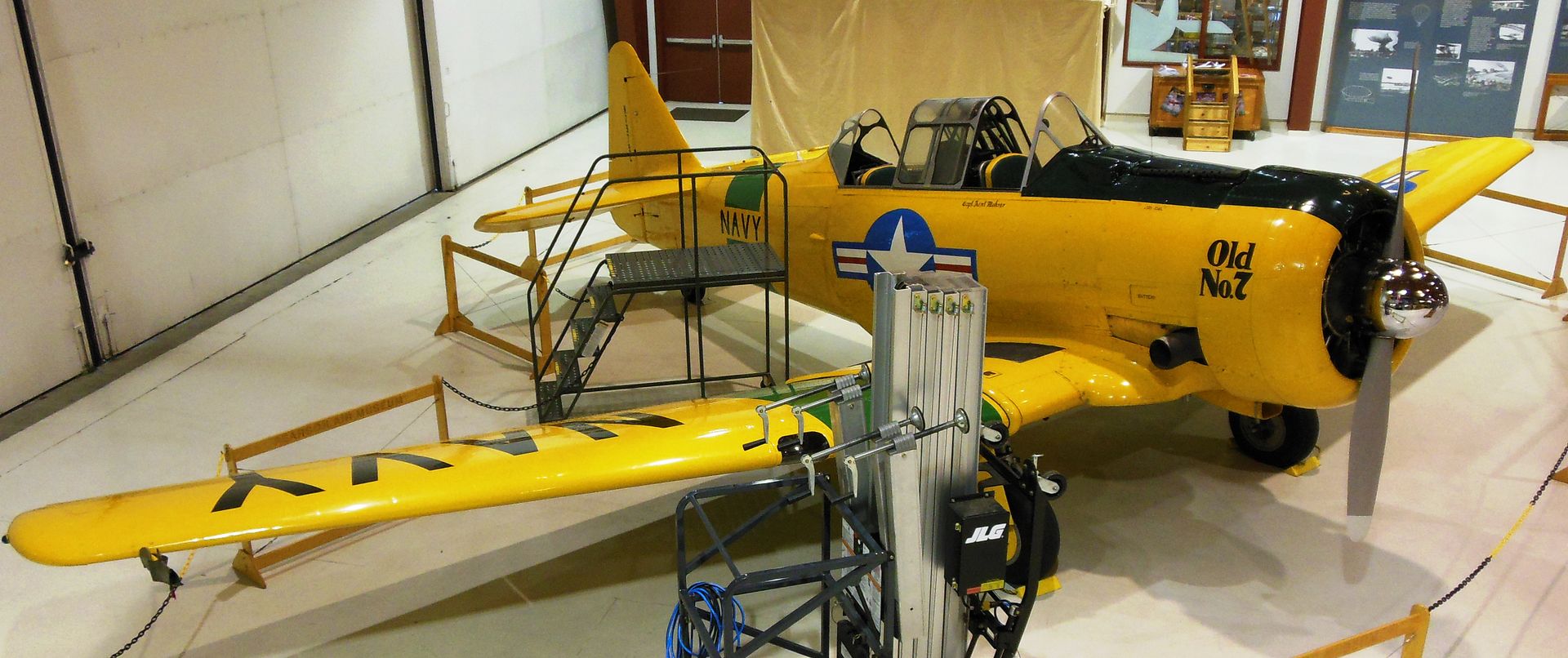 Shown above is the 1943 North American AT-6D/SNJ-5 "Texan." The AT-6 advanced trainer was introduced in 1938. The airplane shown above was sold at the end of World War II as surplus for $750. With the outbreak of the Korean War, the Air Force re-acquired the plane for $15,000 and used it for reconnaissance.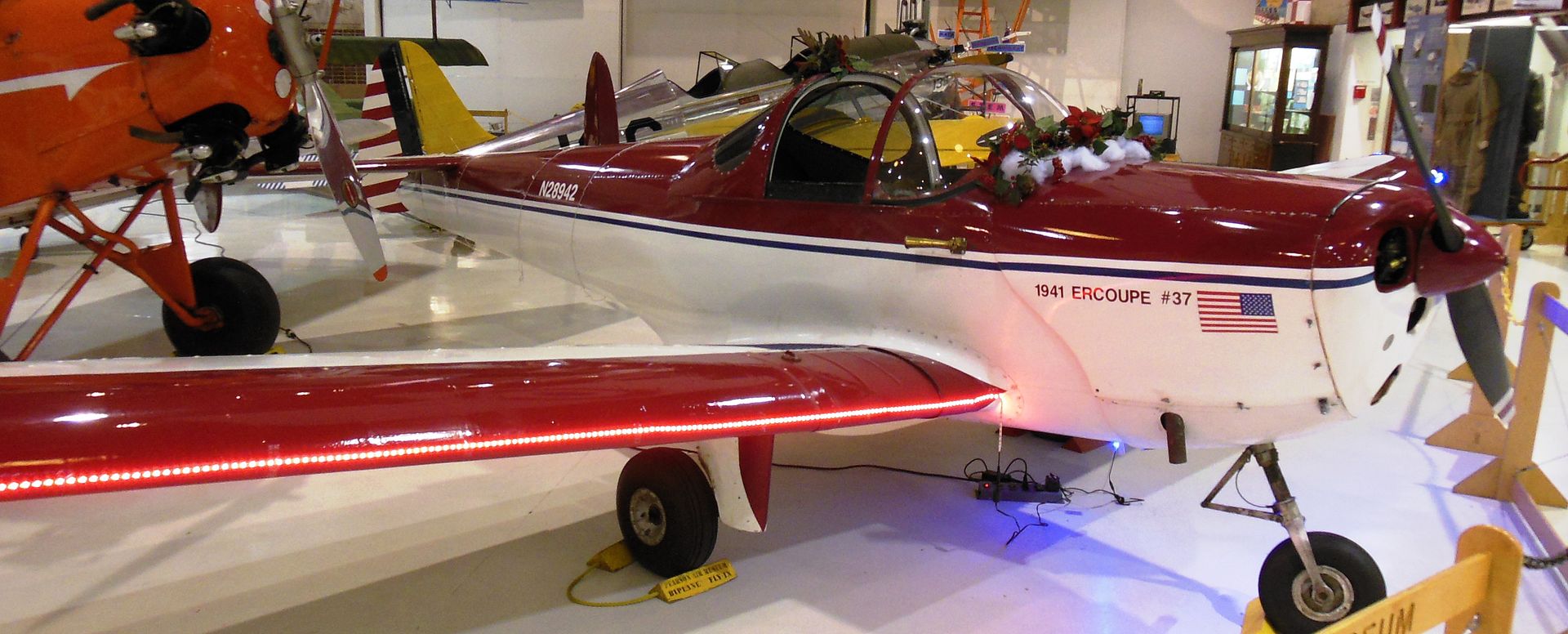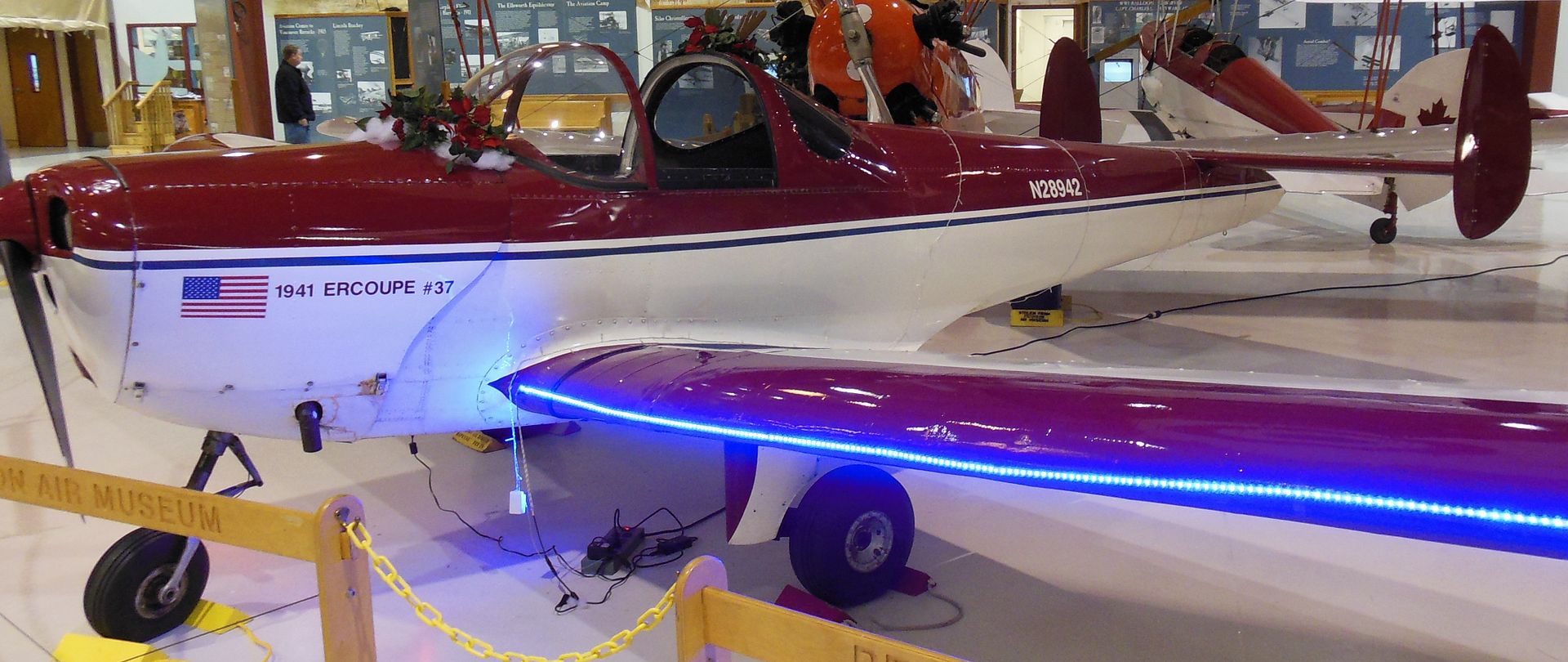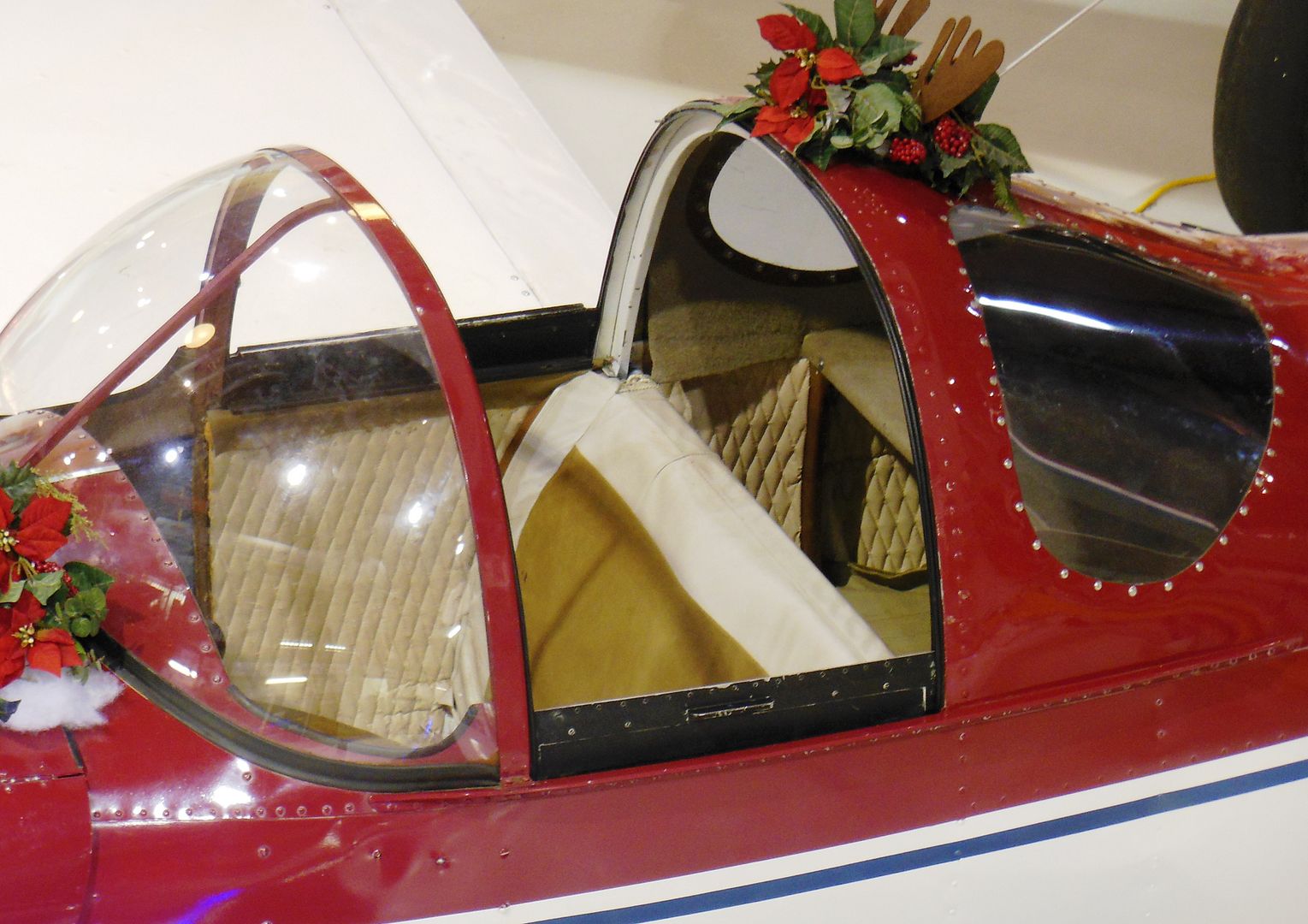 A 1941 Ercoupe is shown above. This is a side-by-side two seater with a bench seat.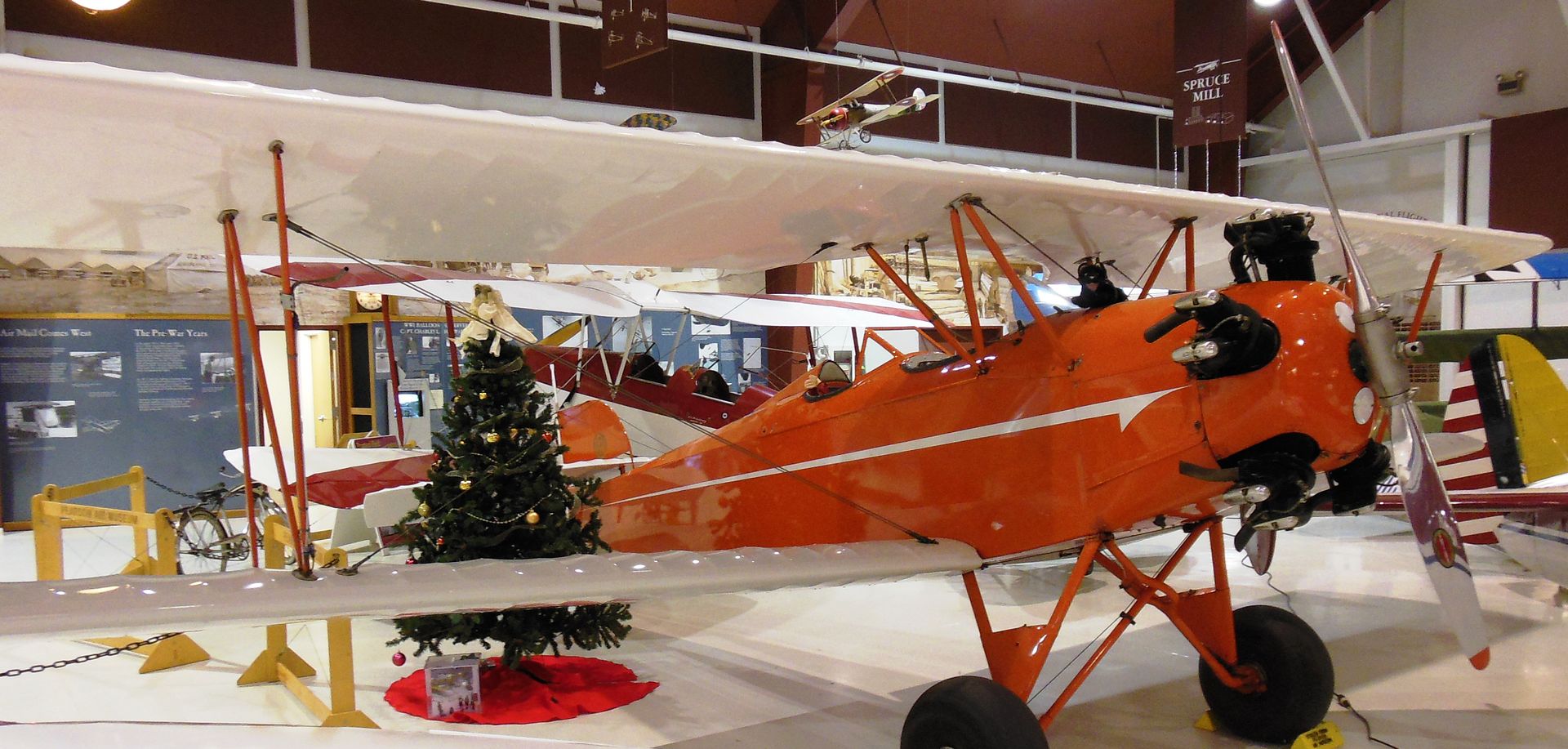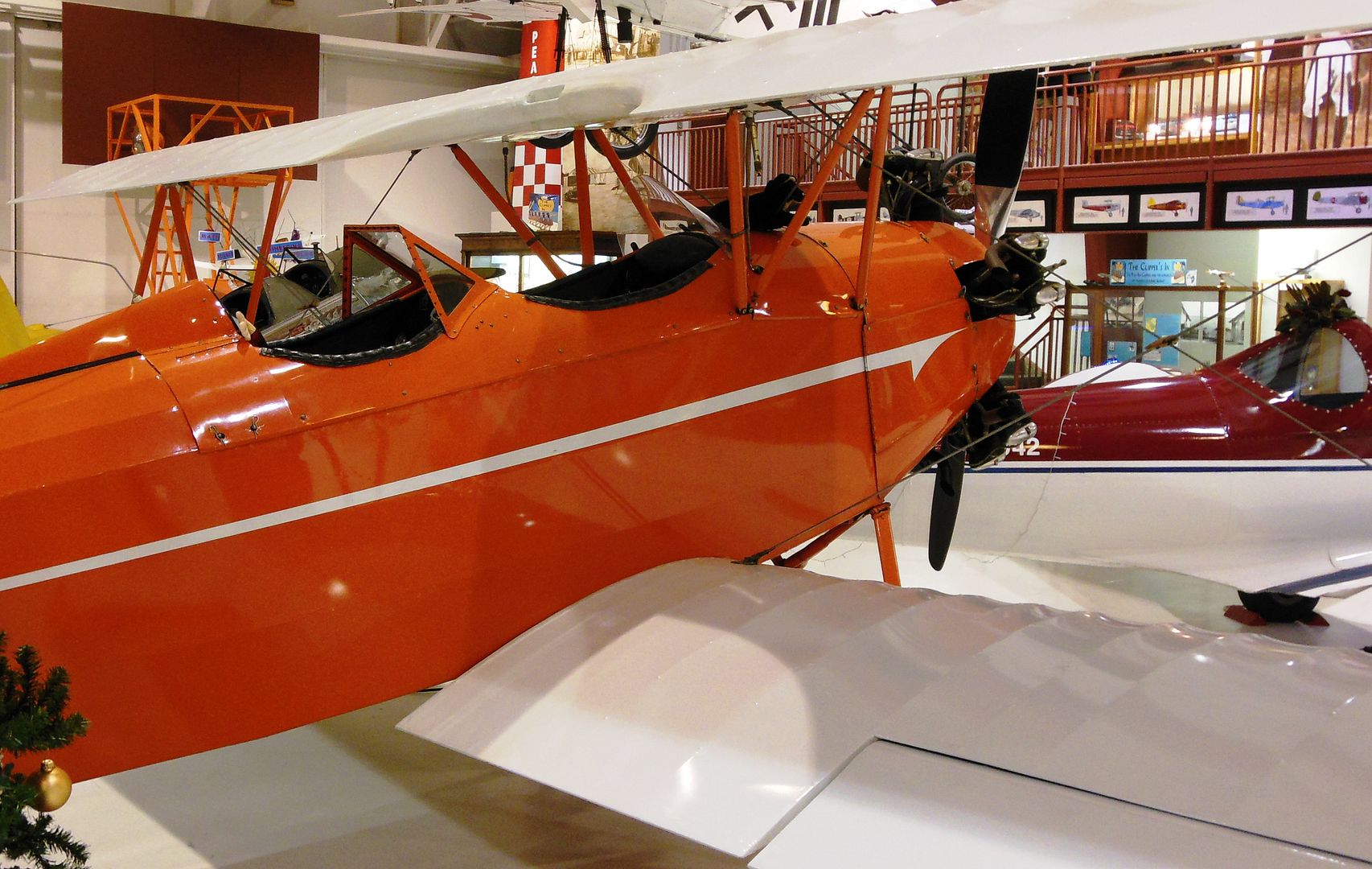 1918 Fleet Biplane. The pilot is in the rear seat.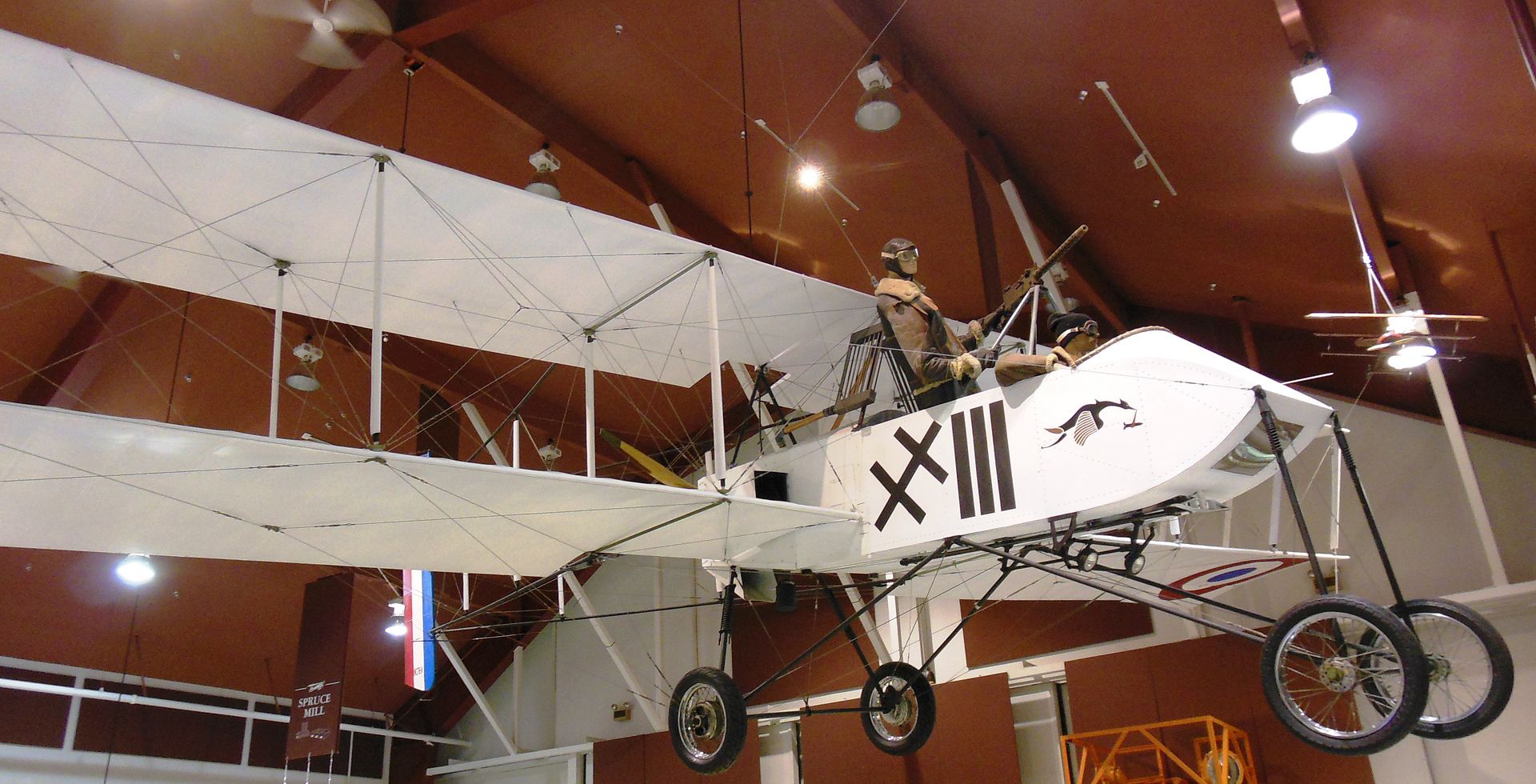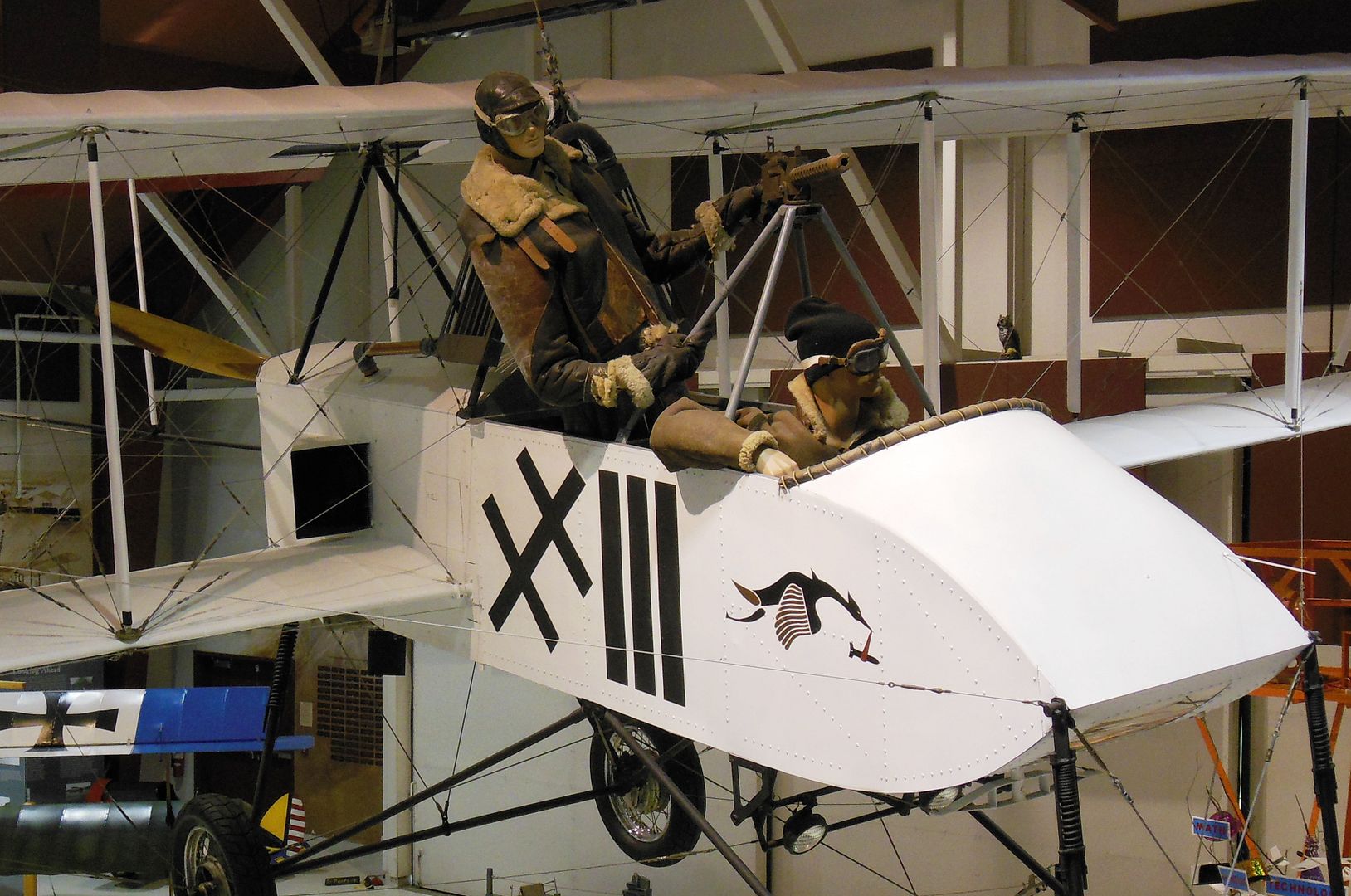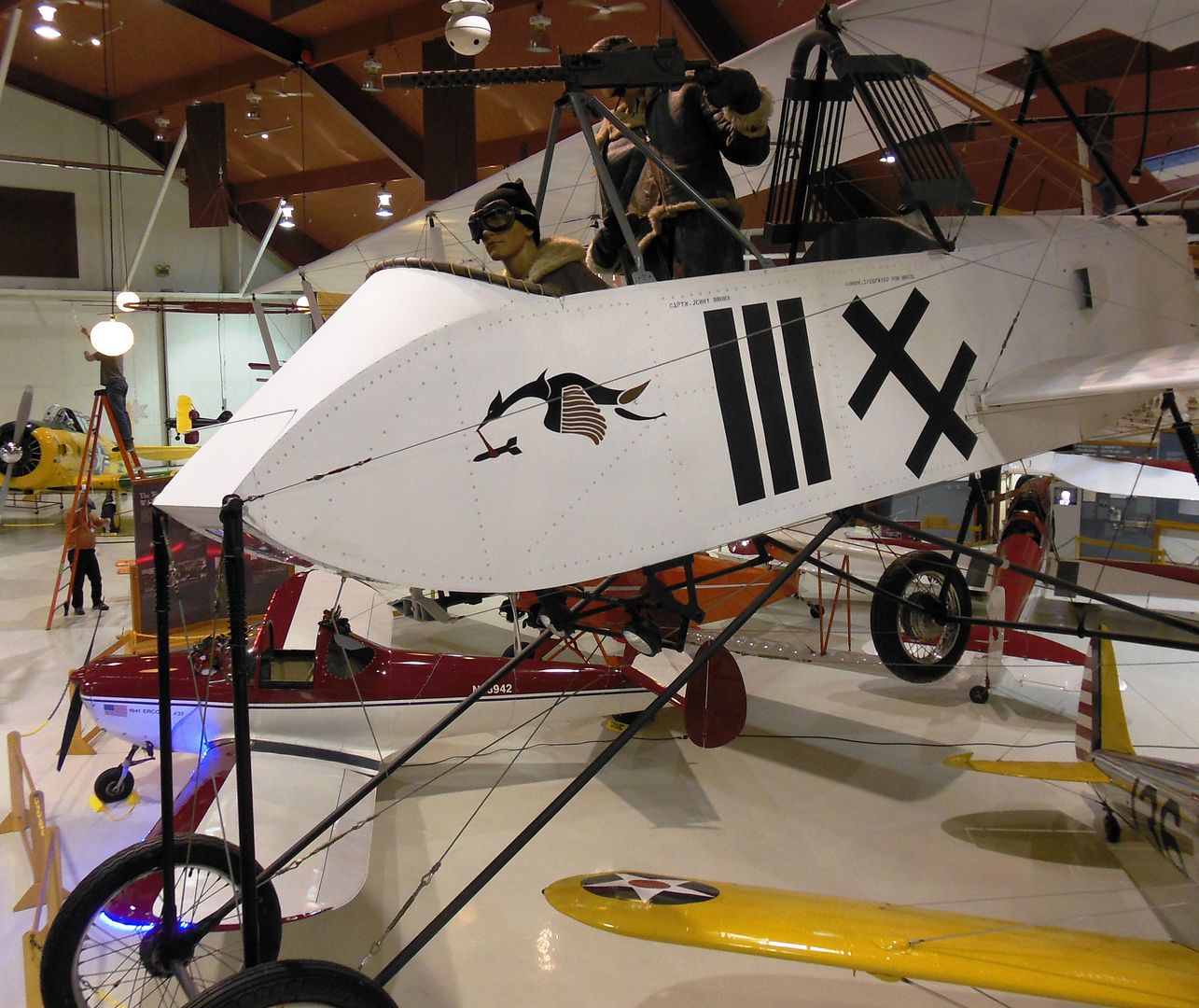 Shown above is a replica of a Voisin Type 3 WWI biplane. The replica has been flown.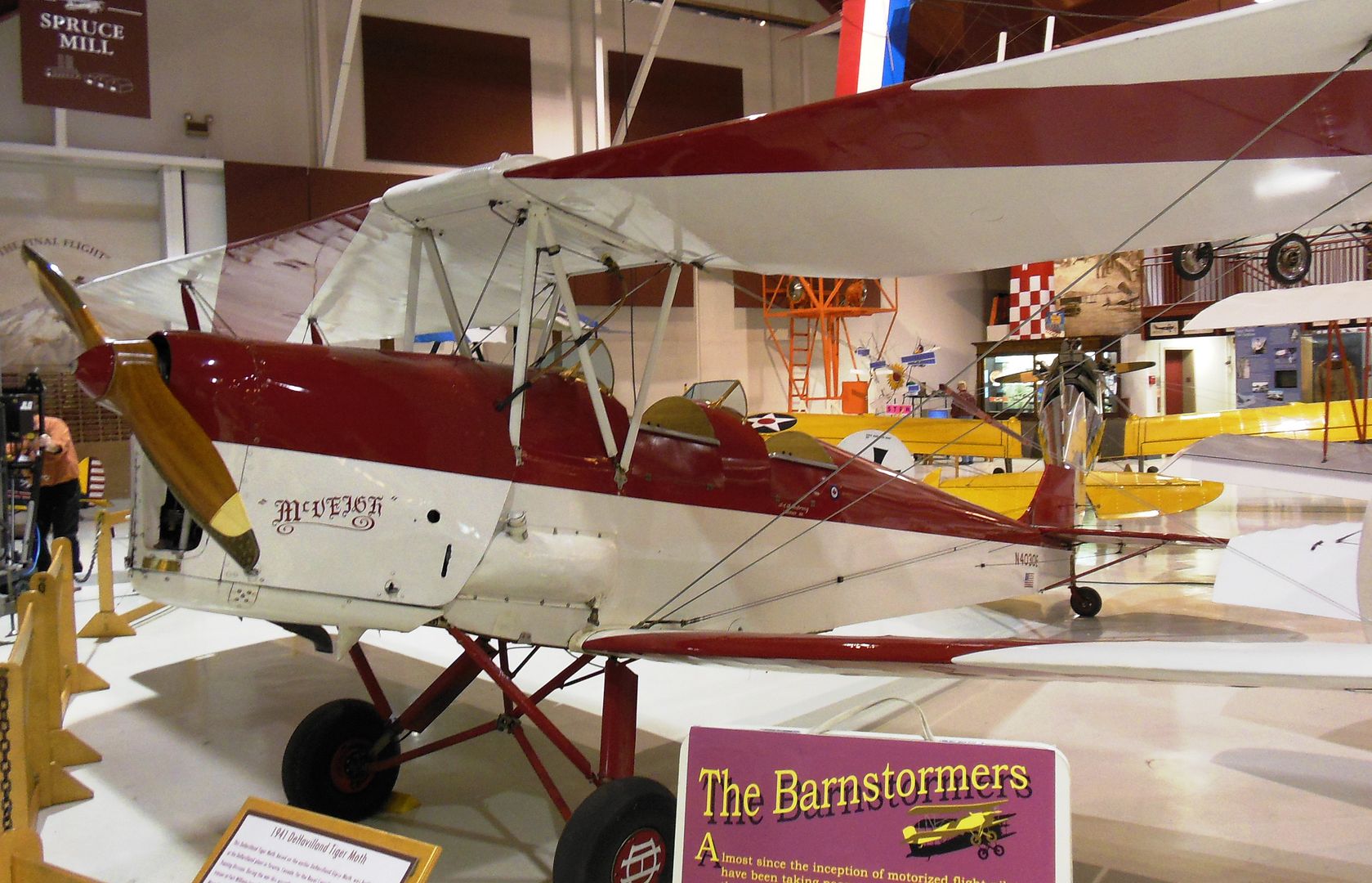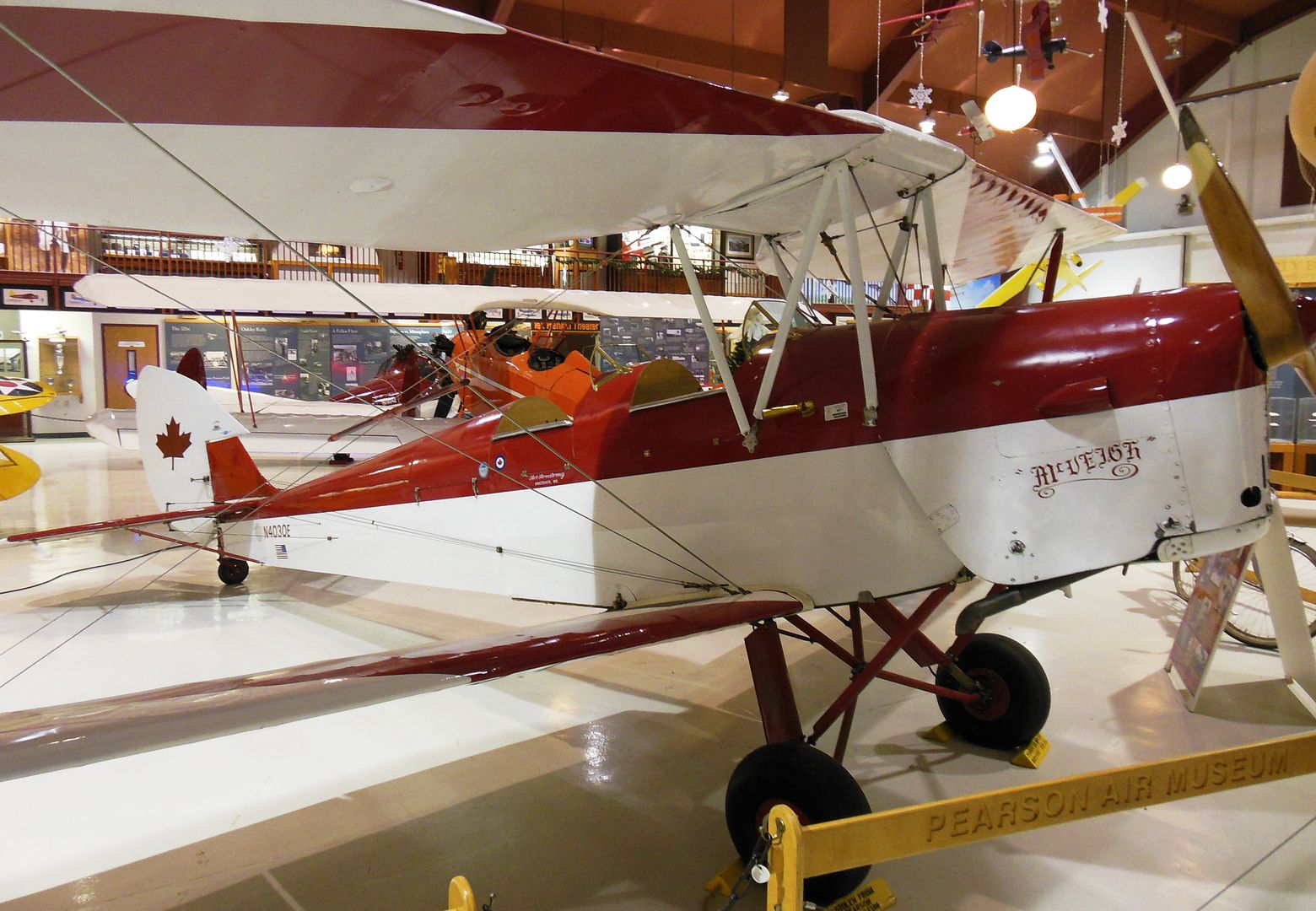 A 1941 DeHaviland Tiger Moth is shown above. This plane was built in the DeHaviland plant in Toronto, Canada, for the Royal Canadian Air Force. It served as a trainer at Fort William (now Thunder Bay), Ontario. More than 8,700 Tiger Moths were built between 1931 and 1944 and 250 of them, including the one shown above, are still airworthy. The plane has a maximum speed of 100 mph with a cruising speed of 85-90 mph.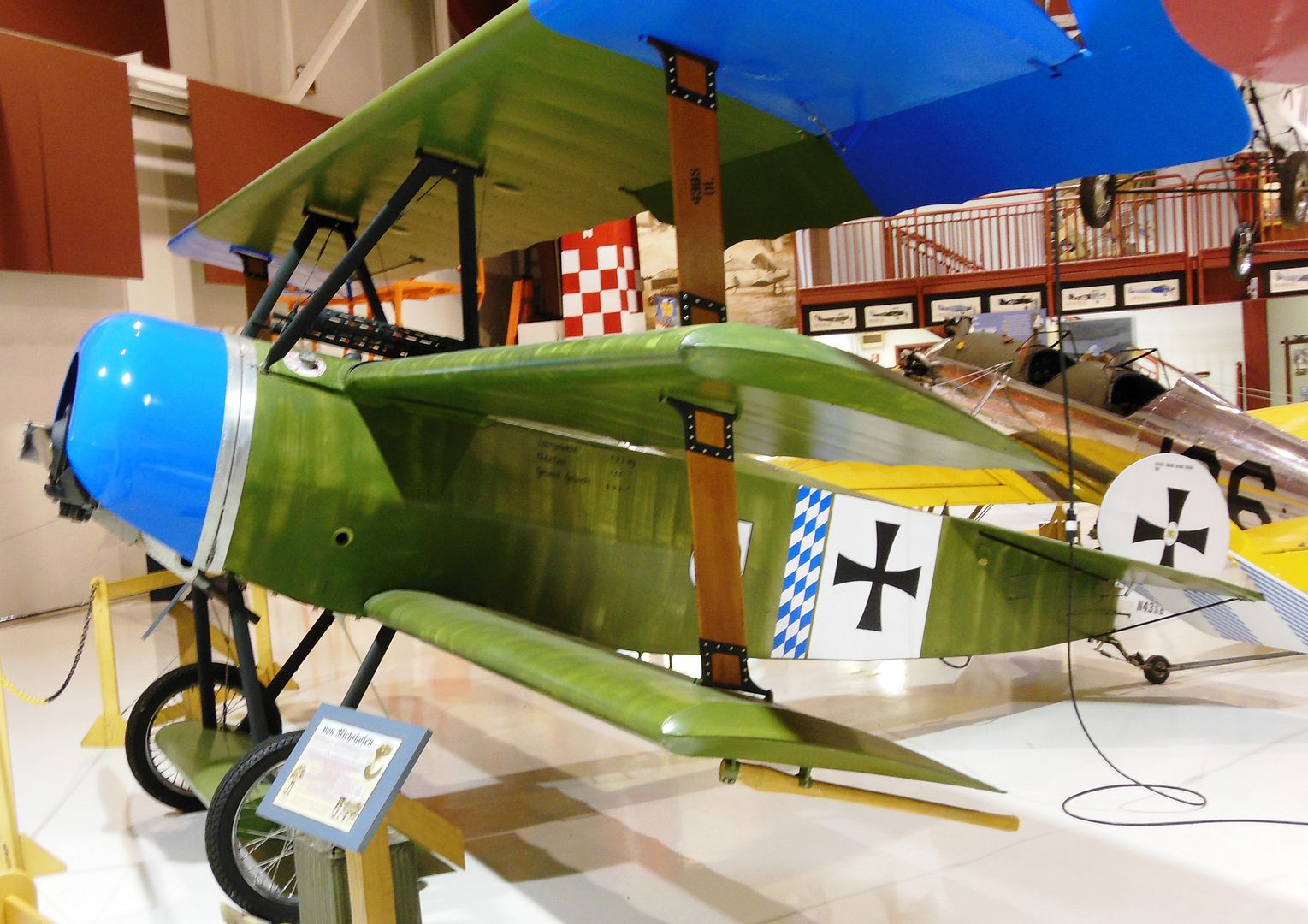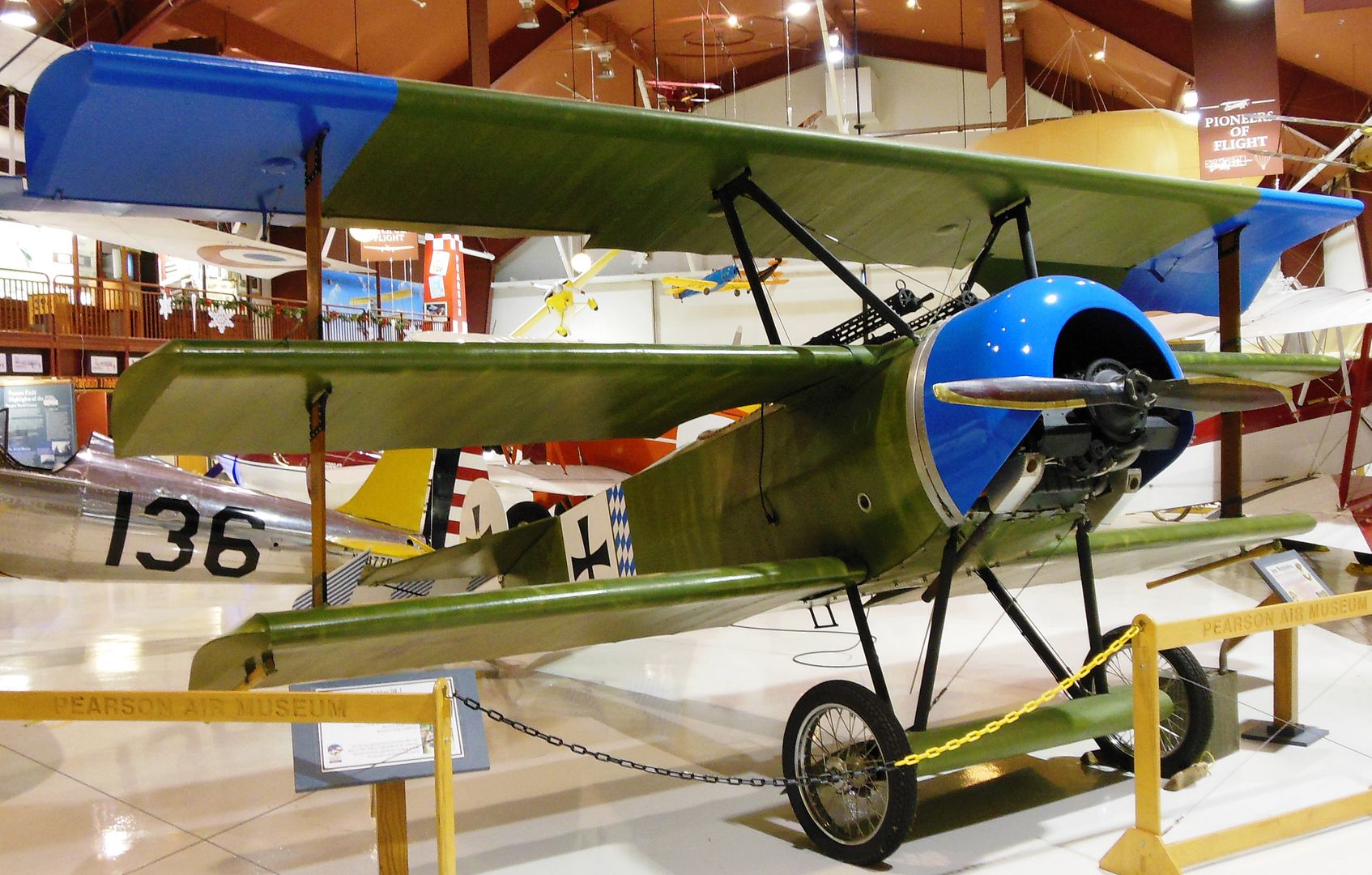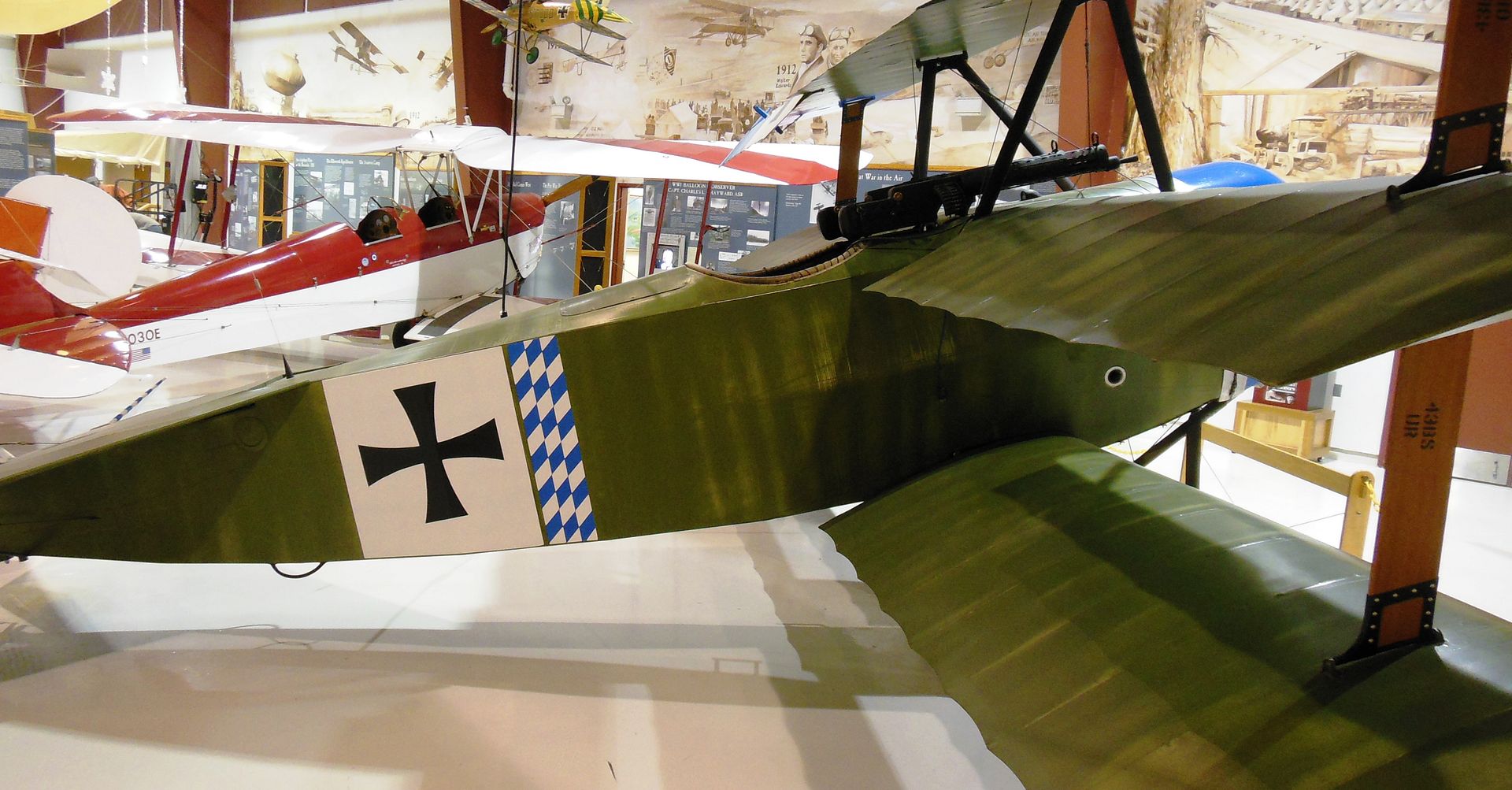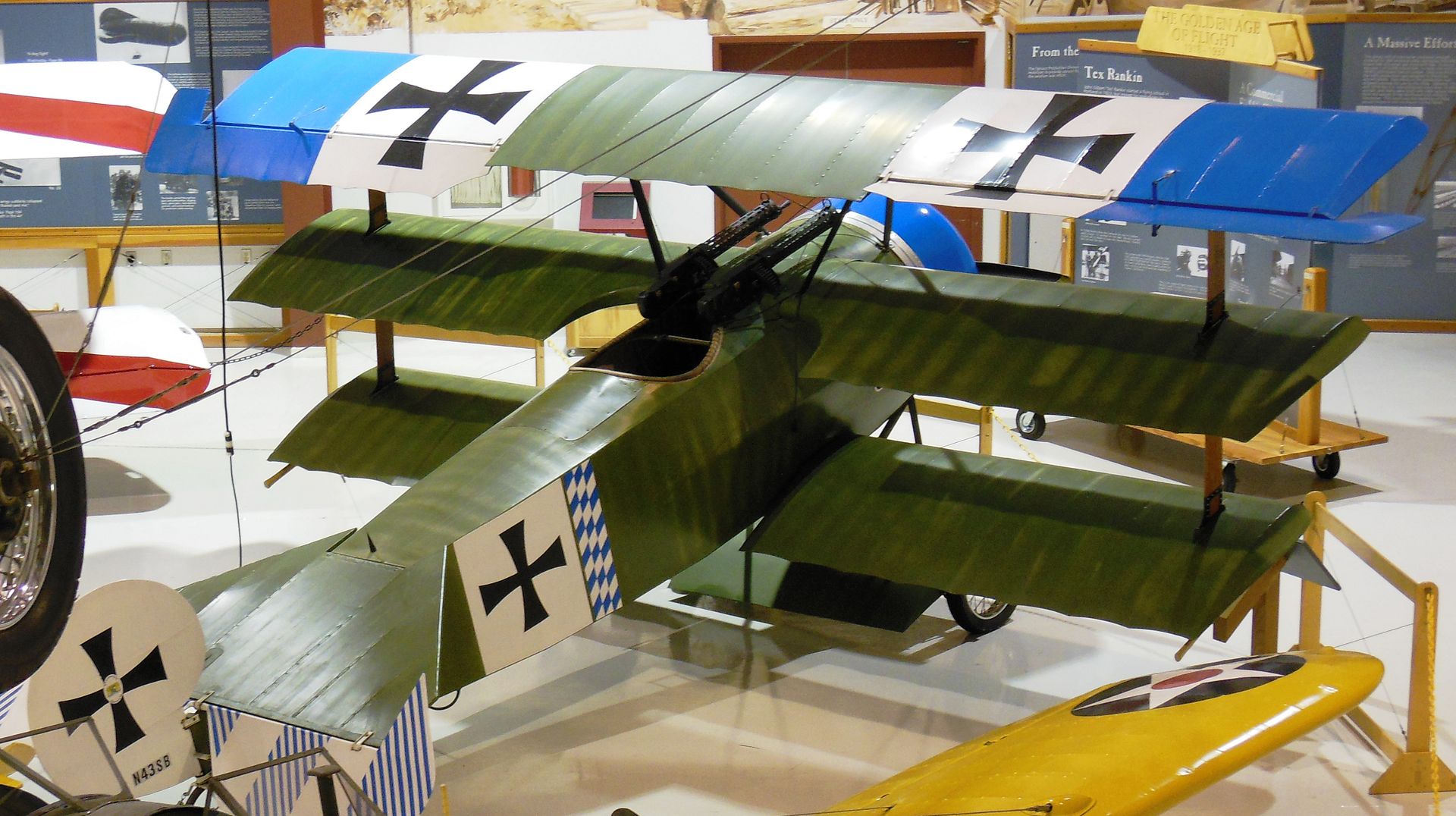 Shown above is a full-size reproduction of the Fokker DR-1, the most widely recognized aircraft of World War I. This type of aircraft is associated with the "Red Baron" and wreaked havoc on allied pilots. The plane had a maximum speed of 115 mph.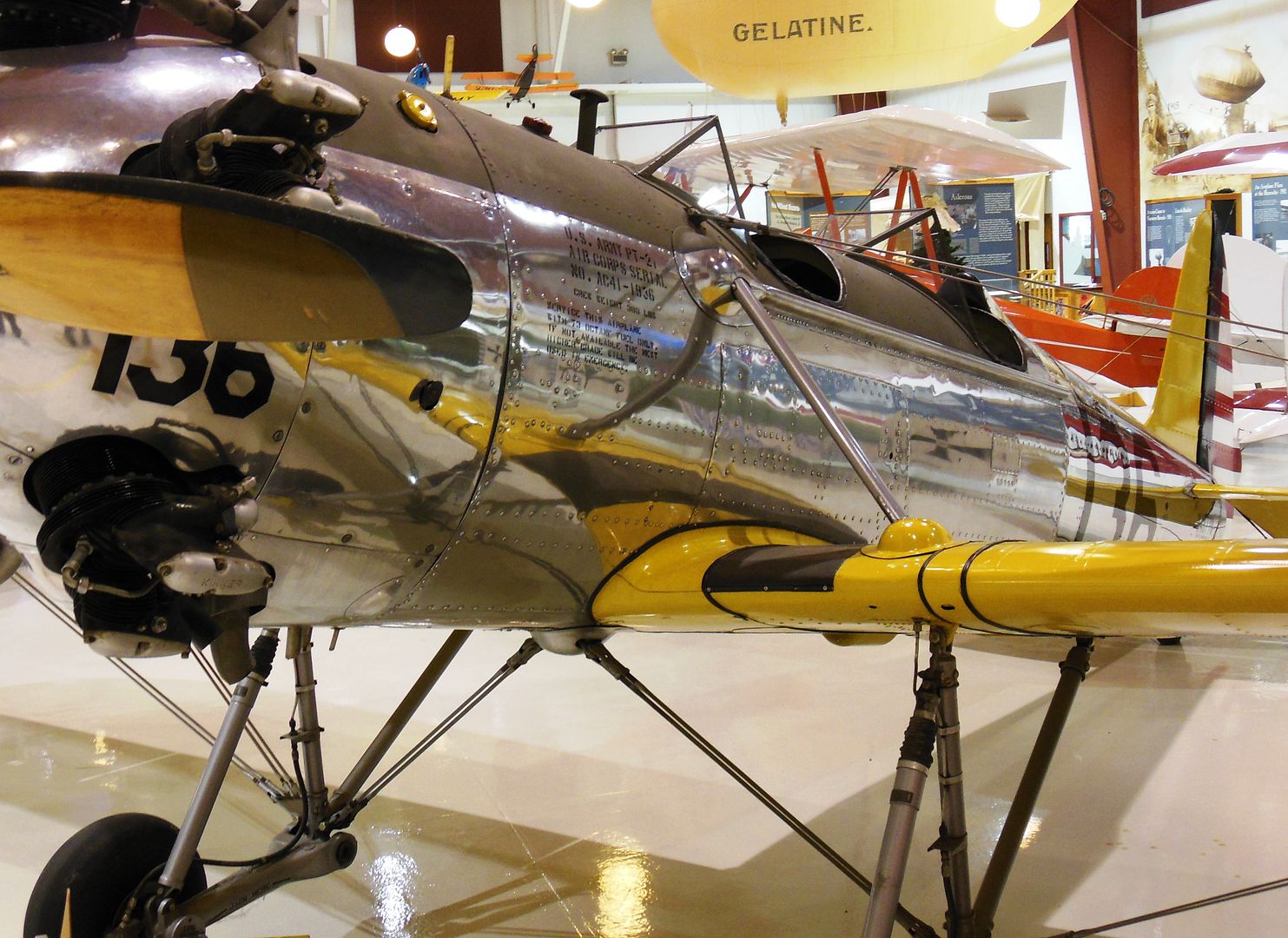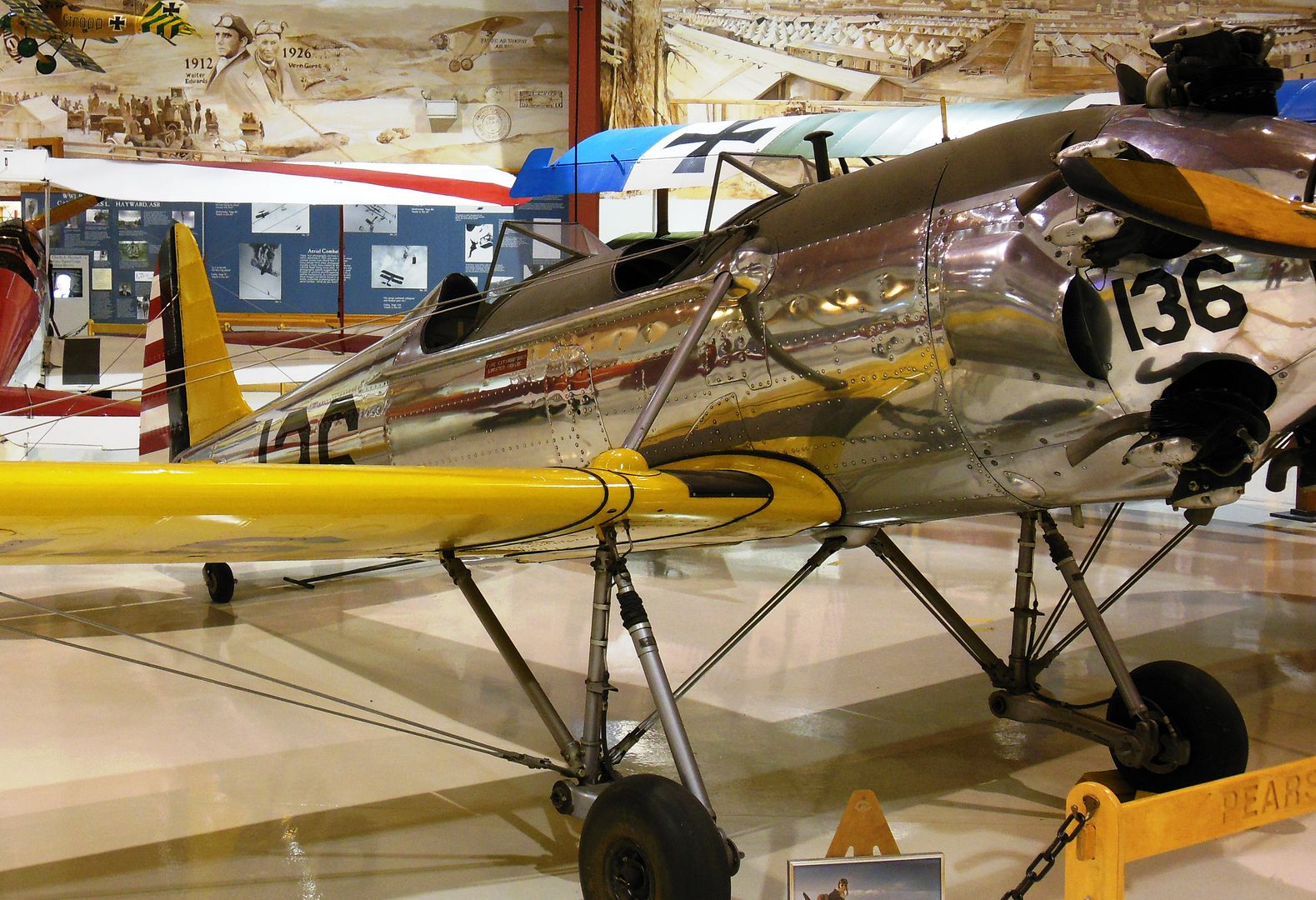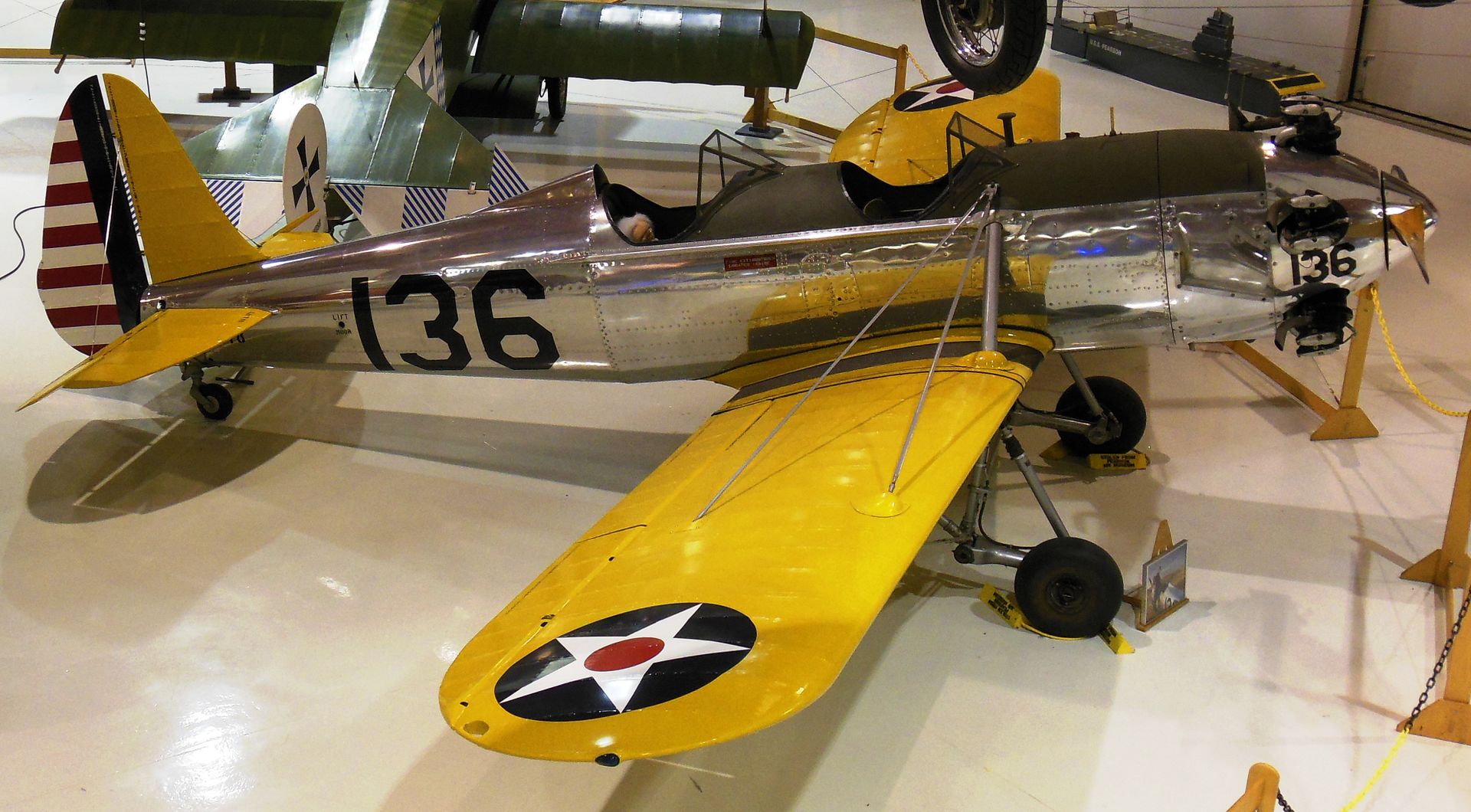 Shown above is a 1941 Ryan PT-21, a monoplane primary trainer. The aircraft has a maximum speed of 140 mph and a cruising speed of 105 mph.
Shown above is a Polen Special which set the Formula One 3-mile closed course one-lap speed record of 222.63 mp in 1964 in Reno, Nevada.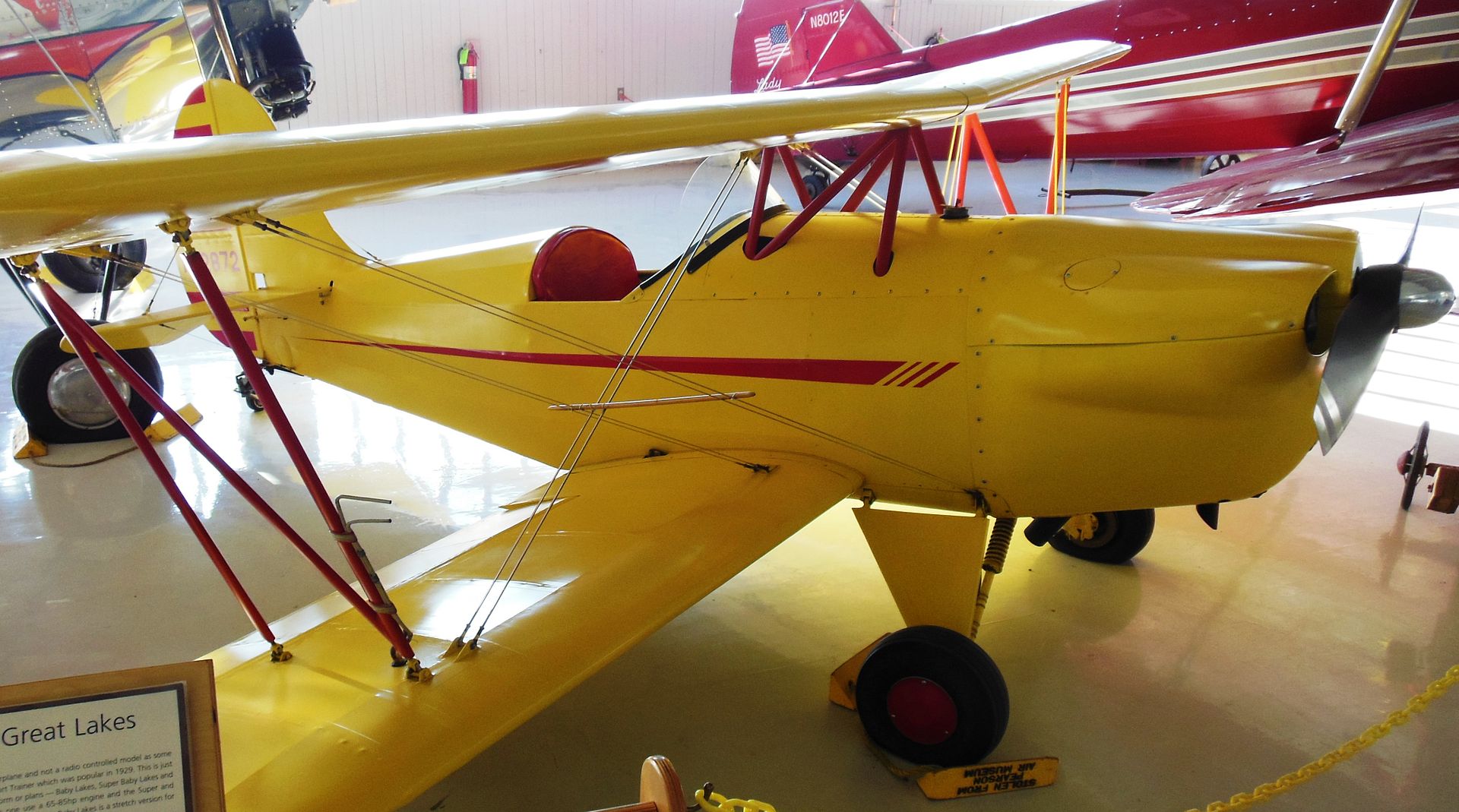 Shown above is a 1979 Baby Great Lakes. It is a mini-copy of the Great Lakes Sport Trainer which was popular in 1929. It has a top speed of 110 mp.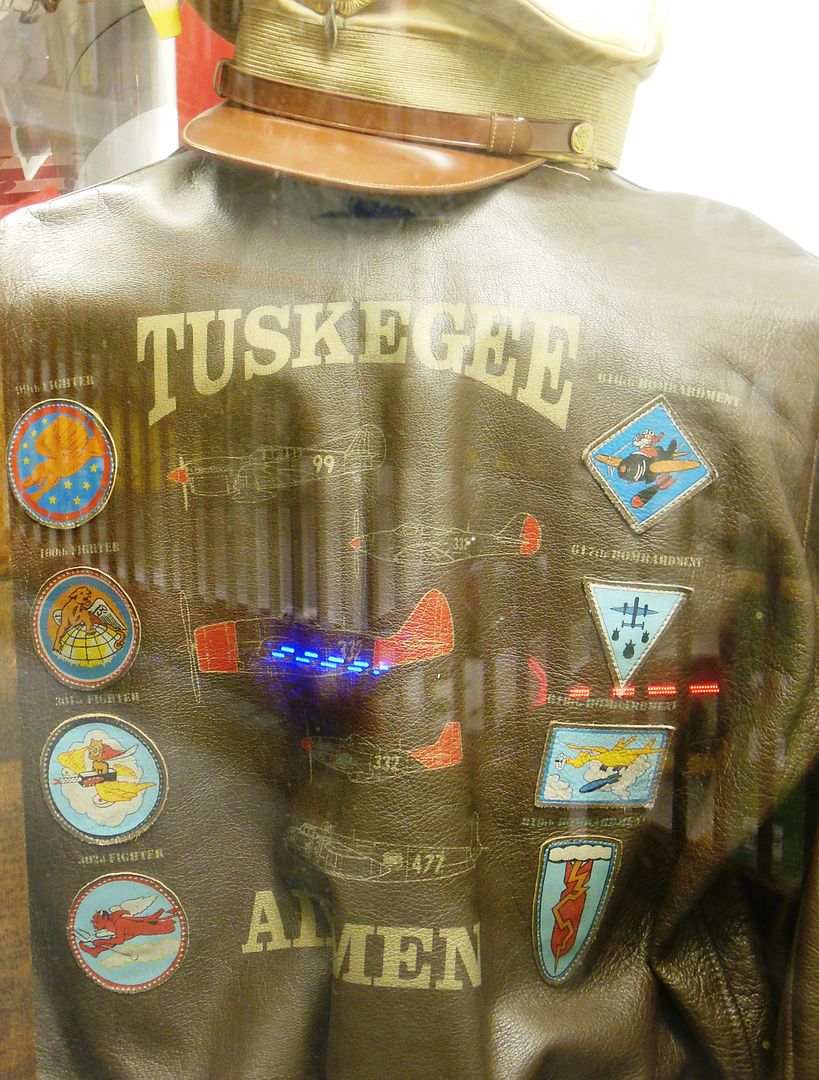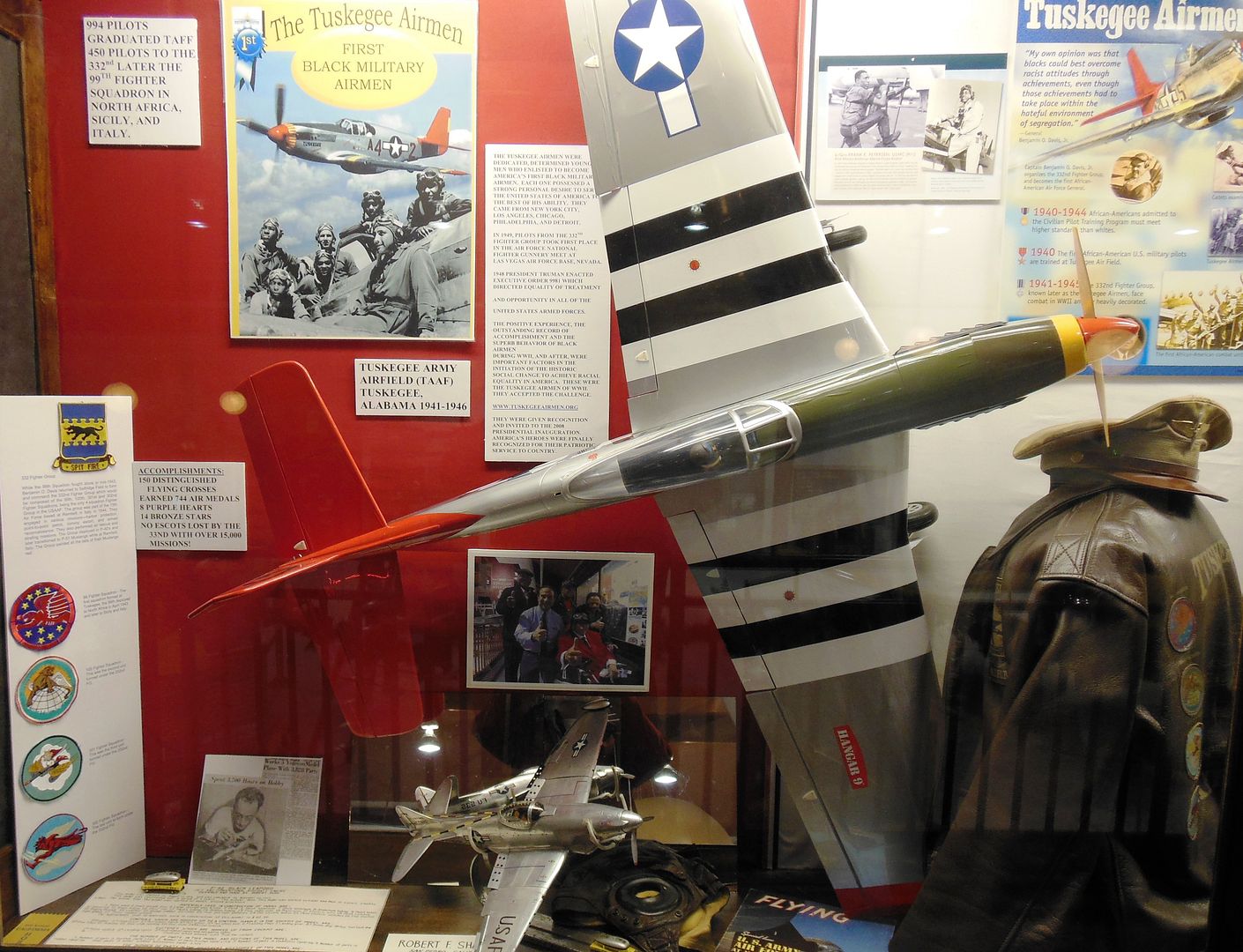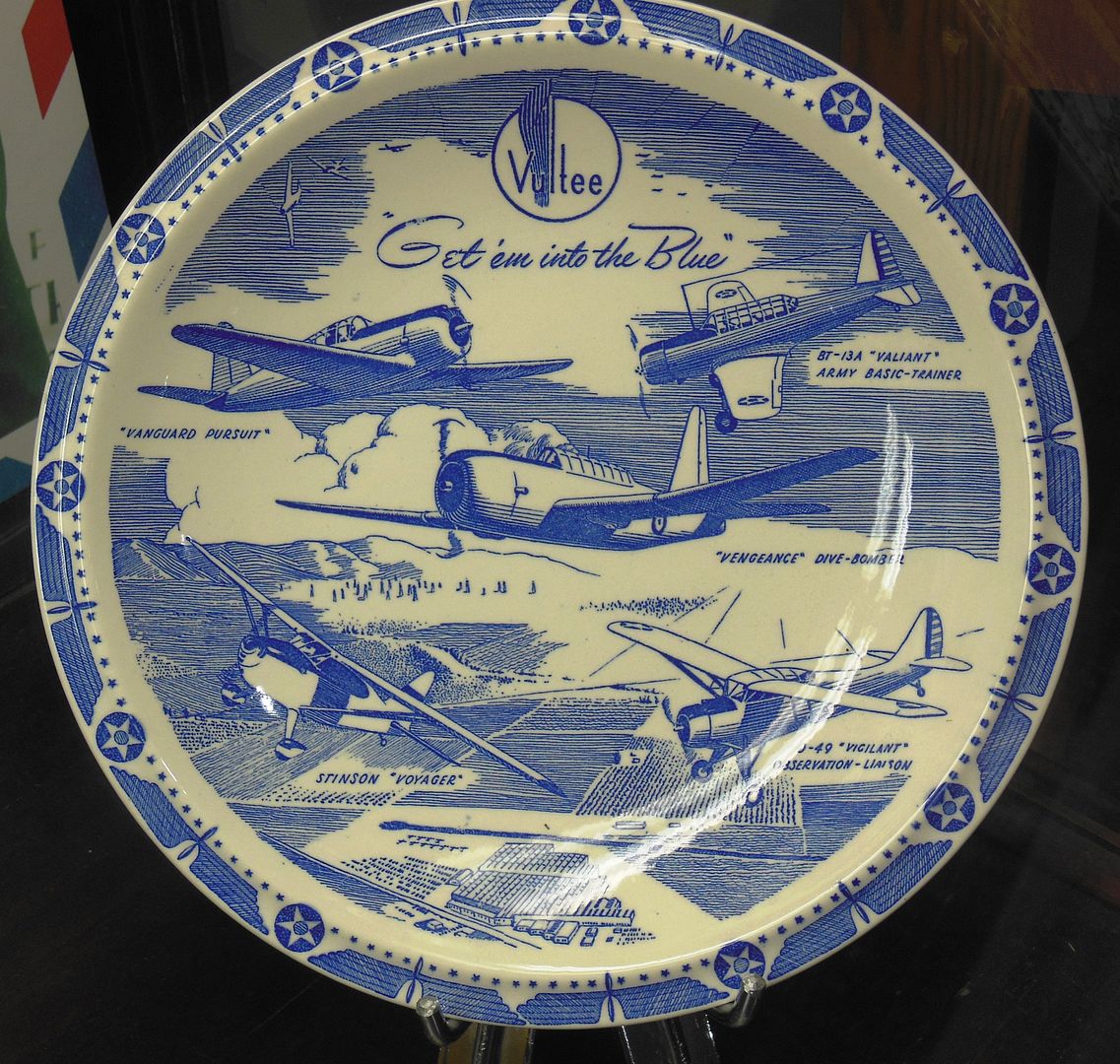 Throughout the museum are displays, models, and explanations of aviation history—military and civilian.