"So...What do we do?" folks ask. We hear about shrinking ice caps. We're getting monster super storms. Waters are rising. Droughts are drying up our water. Strange weather is devastating crops.
What do we DO?
One of the oppressive things about a warming planet is, it's not just that it's a huge PROBLEM. It's also a HUGE problem. The sort of thing that seems so huge, so globally enormous, we can't possibly hope to do anything about it as regular folks. A terribly helpless feeling.
But I'd like to gently point out: that's the sort of thinking that got us into this mess in the first place. The notion that "We tiny humans couldn't POSSIBLY impact the climate. How could we possibly? We're so, so small and the world is so, so big!" The forces against us are just to huge.
Ah...But here we are, aren't we.
Here we are.
The lesson is, yeah! We CAN impact the climate. We DO have an impact. But that can be a realization for good as much as it can be a realization of "Oh...crap."
We got ourselves into this fix. We also have the power to mitigate the effects.
"So....what do we do?"
A coalition of grassroots organizations, including West Michigan Jobs Group (an organization I proudly helped found with some like minded folks in Muskegon), hammered out a set of principles called the American Clean Energy Agenda. It's a national, grassroots movement to raise the bar for clean, renewable energy in America, and we need more grassroots folks on board.
So howsabout you join in. If you represent an organization, we need your endorsement and your voice.
Here's the thing...The public supports clean, renewable, American made energy. Nationwide, Americans have supported state renewable energy standards and/or increased use of renewable energy. Most US states are moving toward clean energy. We CAN start setting the sights higher. The support is there and the technology is there.
Here's a map of states already moving in that direction: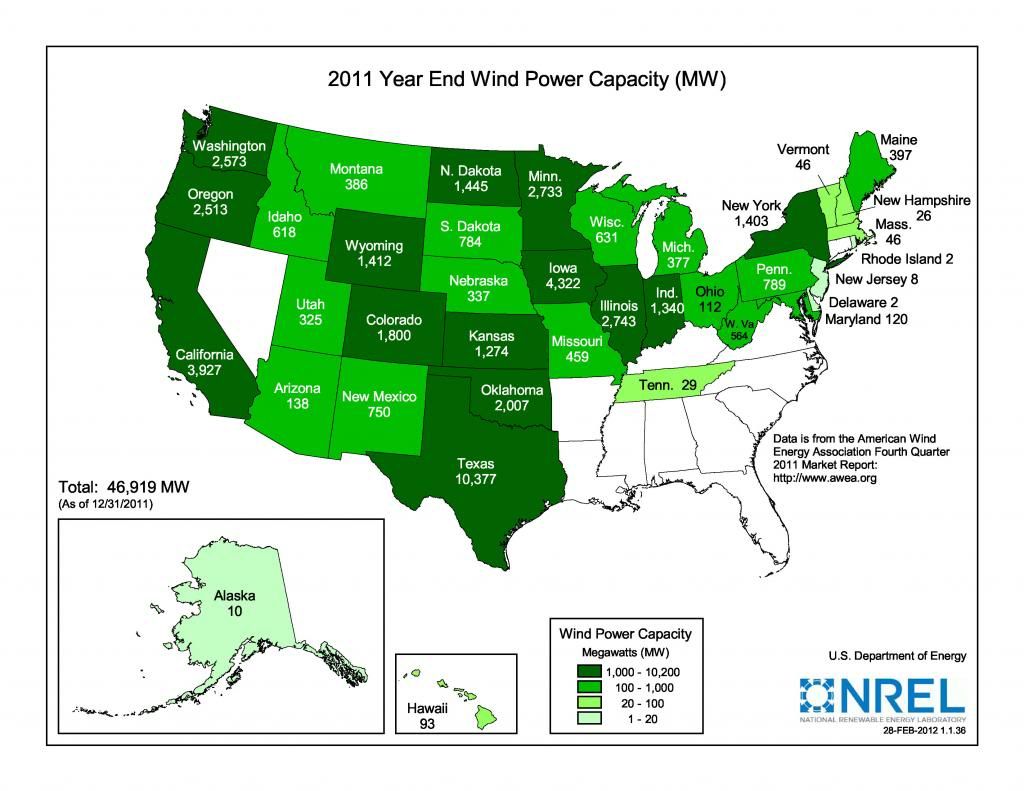 We're on our way, folks. People accept it. They like it. There's overwhelming evidence that it works. And NOW is the time to unite our voices together and call for much higher goals for renewable energy use, and an expedited phaseout of fossil fuels.
Here are the core principles of the American Clean Energy Agenda...over 117 organizations in the US, representing 1.7 Million people, have endorsed. And we need more.

1. We must generate the political will to create a sustainable healthy energy future by 2030 by accelerating the phase-out of nuclear power, natural gas, coal and industrial biomass and driving a grand transition to efficient use of renewable, non-polluting resources.

2. Achieving a sustainable energy future hinges on grassroots organizing to mobilize and educate the public and to demand support from our community, business, and political leaders.

3. The entrenched dirty energy industry's public relations machine and lobbyists block the path to healthy energy options and sources. We will expose their misleading tactics and promote a truly healthy and renewable energy system.

4. The renewable energy standard is a proven model for a sustainable future, and our goal is to see it implemented on a national basis – as it already is in many states and other nations. We oppose the so-called "clean energy standard" as a dishonest political ploy designed to protect polluting energy industries – coal, nuclear, oil, gas and unsustainable biomass – that have brought us to the crisis we are in today.

5. We urge our local, state and federal authorities with jurisdiction over energy generation, power distribution and rate-setting to ensure a level playing field for renewable energy and efficiency. It is essential to take fully into account the long-term risks and costs to health, environment and communities of all energy resources, and to adopt policies based on least cost to consumers and minimal risk. We urge specific policies that will ensure this full reckoning as well as strong energy efficiency standards that minimize the demand for resources and provide good jobs and clear benefits to consumers.

6. We hold that the overall use of taxpayer dollars for energy projects – whether called "subsidies," "tax incentives" or "loan guarantees" – currently runs counter to the public interest. Government incentives must benefit public health, economic well-being and the environment. We will develop clear guidelines to direct smarter public investment in energy.

7. We will educate our fellow citizens about the negative impacts of water-intensive energy choices on human and environmental health. Families and communities deserve clean air, access to clean water, safe, sustainable food and good health.

8. We will demonstrate that renewable energy and energy efficiency programs can be flexibly configured and adapted across the country to accommodate regional differences in energy portfolios.

9. Exporting dirty energy harms public health and contaminates our water, with the result that Americans pay the environmental and health price of meeting the energy needs of other countries while gaining nothing in the way of energy independence. Exporting coal extracted by mountaintop removal and shale gas obtained by fracking are especially egregious examples. Forcing US industries to compete with other nations for domestic supplies is likely to drive up prices dramatically and may cause them to relocate overseas.
The more folks pushing for a higher bar, and working with a united voice for a clean energy future in an organized way, the more leverage we have and the more effectively we can fight back against folks who want to keep things as they are.
Please spread the word, take some time to endorse the initiative, especially if you represent an organization.