I like Joe Biden, and so does America.
I like his values, his unflappable confidence, his empathy and good will, and the line-up of his accomplishments during his distinguished Senate career of 36 years.
Above all, I like Joe Biden's reputation as the Senate's key foreign policy expert. Apart from his time serving as chairman of the Committee on Foreign Relations, his foreign policy positions made the US a better nation and the world a safer place.
He advocated for strategic arms limitation with the Soviet Union, promoted peace and stability in the Balkans

He expanded NATO to include former Soviet-bloc nations.

He opposed the First Gulf War.

He advocated American action to end the genocide in Darfur.

He spoke out against President George W. Bush's handling of the Iraq War, particularly opposing the troop surge of 2007.

In 2010, he secured passage of the New Strategic Arms Reduction Treaty between the United States and the Russian Federation.

In 2008, President-to-be Obama selected Joe Biden to be his running mate. With his working-class roots, Biden was able to deftly communicate the Obama campaign's message of economic recovery to the American people.
On November 2, 2008, Barack Obama and Joe Biden -- together -- won the trust of America. Following the 2008 election, Biden said, in his typically charming way:

"This is an historic moment. I started my career fighting for civil rights, and to be a part of what is both a moment in American history where the best people, the best ideas, the how can I say it?—the single best reflection of the American people can be called upon—to be at that moment, with a guy who has such incredible talent and who is also a breakthrough figure in multiple ways—I genuinely find that exciting."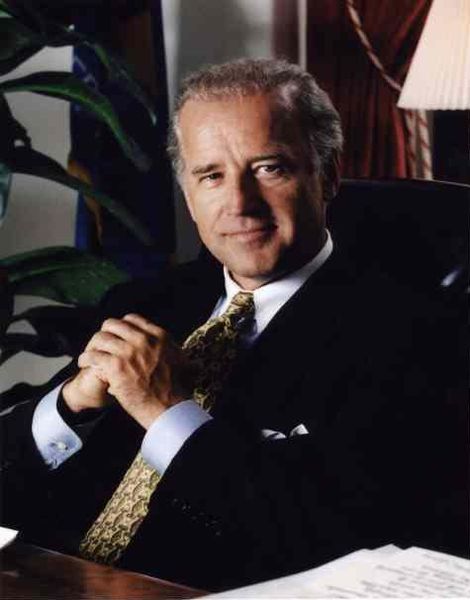 When the 2012 elections rolled around, Joe Biden became a crystallizing force. At the Democratic National Convention, he carried the soul and values of the Democratic Party to center stage and openly shared it with America. His joy was contagious; his love uplifting.
And it mattered very much.
Without an angry word or contentious clash, his debate with Republican vice-presidential candidate Paul Ryan seemed to silence and diminish the man for the remainder of the campaign.
That mattered very much, as well.
From the very moment that he helped usher President Obama into his second term, Biden has been tasked with solving the nation's most pressing issues -- even prior to the inauguration.
Joe Biden is the go-to guy when we've tried everything else and it just isn't working. When you hand off fiscal cliffs or gun control issues to Joe -- that's when you know something is going to get done. And fast.
For Americans, Biden is coming into full focus as a trusted force in the nation's well-being. Not only is he one of America's most talented and globally recognized statesmen, Joe Biden is increasingly one of the most important political figures in recent history.
His star is on the rise and it's going to shine brightly during the second term.
::
If I were a political strategist, I'd say let's team Joe Biden with the brilliant and charismatic Julián Castro (whom you know in your heart is going to one day become President of the United States).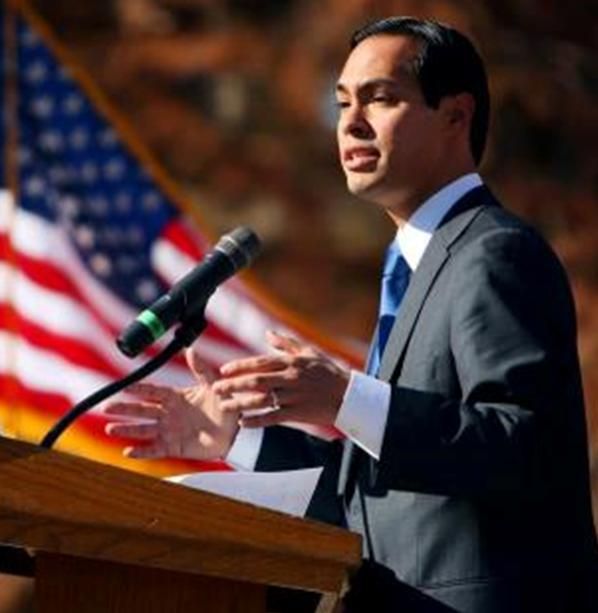 Julián Castro was asked to be keynote speaker at the Democratic National Convention in 2012 -- just as Barack Obama was asked to do the honors in 2004.
Castro, a graduate of Stanford University and Harvard Law School, is the current Mayor of San Antonio, Texas. In his very moving speech at the Convention, Castro expressed the aspirations and values that compose the very best part of what it means to be an American. And, his belief in the American dream is one he actually lived, from the most humble beginnings as grandson of an orphaned immigrant from Mexico.
Every single American was at some point an immigrant, who started from scratch. Many were given opportunities in America, such as affirmative action, that allowed their inherent talents to soar. They all found a way to pass that on to the generations that follow.
::
That's my dream ticket for 2016:
BIDEN - CASTRO 2016
::
After casting his ballot in 2012, Vice President Joe Biden was asked whether today would be the last time he votes for himself. He answered frankly, "I don't think so."
Am I right?


________________________
= UPDATE =
For those who say: "Oh, he's too old!" or "Oh, he's too young!"
I say -- the Republicans don't think so. (ie. McCain Palin)
In any event, this is an old meme that is unAmerican and mildly de-evolved. How old were the founders? How young? What century is this? How fast does information move? How has longevity changed with modern medicine. Mankind is on the verge of immortality.
Let's go with talent and the ability to capture hearts and minds.
In the end, that is all that matters.
---