President Barack Obama views a portrait of First Lady Michelle Obama before a church service at Metropolitan African Methodist Episcopal Church in Washington, D.C., on Inauguration Day, Sunday, Jan. 20, 2013. (Official White House Photo by Pete Souza)
From Seneca Falls, to Selma and Stonewall: Guided by the ancestors
Commentary by Black Kos Editor Denise Oliver Velez
When I heard these words spoken by President Obama at his second inaugural

We the people declare today that the most evident of truth that all of us are created equal -- is the star that guides us still; just as it guided our forebears through Seneca Falls and Selma and Stonewall
and the echo of those same words in the
invocation delivered by Myrlie Evers-Williams
we celebrate the spirit of our ancestors, which has allowed us to move from a nation of unborn hopes and a history of disenfranchised votes, to today's expression of a more perfect union...



we ask for your guidance toward the light of deliverance and that the vision of those who came before us and dreamed of this day, that we recognize that their visions still inspire us. They are a great cloud of witnesses unseen by the naked eye, but all around us, thankful that their living was not in vain.

I was moved.
As a person who practices an African-diasporic belief system that incorporates a respect for the ancestors upon whose shoulders we stand, these words resonated in my soul. As a person who also feels deeply about history, and its importance to today and the future, I was also struck by all the historical symbolism invested in this second inauguration.
When I went to look for a photo of the POTUS delivering his address, I stumbled across one from the Sunday morning before the inauguration. I hadn't noticed in the news that Sunday morning the Obama's had attended church at the Metropolitan African Methodist Episcopal Church. The church, which celebrates its 175th anniversary this year, was decorated in African Kente cloth.
A church whose history I know well.
Metropolitan, built by free blacks and former slaves as a connectional church for the African Methodist Episcopal denomination, is an important landmark of American history. Frederick Douglass, whose funeral was held at Metropolitan, often worshiped at the church. The memorial service for Booker T. Washington and the Washington funeral services for Rosa Parks were also held there.
Though so many of the historical references have focused on the Rev. Dr. Martin Luther King Jr., and the March on Washington, the "
Seneca Falls
" mention by the President immediately brought Frederick Douglass into my minds eye, though most listeners who recognized that historical note probably thought about Lucretia Mott, and Elizabeth Cady Stanton, and the early suffragists.
Because I teach about Seneca Falls as part of a women's studies class, I have paid particular attention to Douglass' role. At that convention "A heated debate sprang up regarding women's right to vote, with many including Mott urging the removal of this concept, but Frederick Douglass argued eloquently for its inclusion, and the suffrage resolution was retained."
Later, a faction of that movement would betray the battle for black men to get the franchise. Racism reared its ugly head. Ida B Wells, a crusader for suffrage, and against lynching is reported to be the person who pushed Douglass to write one of his greatest speeches.

It was during the Chicago World's Fair of 1892, also known as the Columbian Exposition, that Frederick Douglass began writing The Lesson of the Hour: Why Is The Negro Lynched. Two events conspired. The Columbian Exposition was lily white and gave no mention and accorded no honor to a single African American man or woman. Frederick Douglass was enraged and despondent that the rights and justice so sorely fought for during the Civil War, and aspired to during Reconstruction, were being overridden by an epidemic of mob violence, racism and color prejudice. While in Chicago, he also met the brilliant, brave and black anti-lynching crusader and journalist Ida B. Wells who told Douglass first hand of the vicious lynchings taking place throughout the South. Miss Wells encouraged and rekindled in Douglass the fire to write one last, great speech. He did and, at age 76, one year before his death, delivered The Lesson of the Hour: Why Is The Negro Lynched, a powerful, passionate and incisive speech which describes the persistent causes of racism and color prejudice in America--and proposes a solution: justice!

That speech,
The Lessons of the Hour
, was delivered at a time when black men were being lynched, black families were terrorized, and robbed of their rights to vote. We don't lynch these days, but under the new jim crow young black men die in the streets and rot in our prisons. Efforts to disenfranchise blacks (and others) are being mounted, north and south.
On January 9, 1894, Frederick Douglass
delivered his speech—The Lessons of the Hour
at the Metropolitan AME
Our first black President is already a part of a long chain of history. When I see him, standing alone, gazing at Michelle's portrait at Metropolitan AME, I wonder if he too hears and feels the echos of Douglass' words. No matter he holds the highest office in our nation, to bigots he is no different from any other black man that they despise and fear.
Our enemies have known well where to strike and how to stab us most fatally. Owing to popular prejudice it has become the misfortune of the colored people of the South and of the North as well, to have as I have said, the sins of the few visited upon the many. When a white man steals, robs or murders, his crime is visited upon his own alone. But not so with the black man. When he commits a crime the whole race is made to suffer. The cause before us is an example. This unfairness confronts us not only here, but it confronts us everywhere else.


I think of the birthers, and TeaPublican bigots, and blackface mockers, the racism in the media, and stereotyping of black men in general and the POTUS in specific and Douglass could be speaking today.
Douglass closed his long speech with references to the Declaration of Independence
But, my friends, I must stop. Time and strength are not equal to task before me. But could I be heard by this great nation, I would call to mind the sublime and glorious truths with which, at its birth, it saluted a listening world. Its voice then, was as the tramp of an archangel, summoning hoary forms of oppression and time honored tyranny, to judgment. Crowned heads heard it and shrieked. Toiling millions heard it and clapped their hands for joy. It announced the advent of a nation, based upon human brotherhood and the self-evident truths of liberty and equality. Its mission was the redemption of the world from the bondage of ages. Apply these sublime and glorious truths to the situation now before you. Put away your race prejudice. Banish the idea that one class must rule over another. Recognize the fact that the rights of the humblest citizen are as worthy of protection as are those of the highest, and your problem will be solved; and, whatever may be in store for it in the future, whether prosperity, or adversity; whether it shall have foes without, or foes within, whether there shall be peace, or war; based upon the eternal principles of truth, justice and humanity, and with no class having any cause of compliant or grievance, your Republic will stand and flourish forever.

The same refrain echoed in the words of Dr. King, in the protests in Selma and at Stonewall. We heard them in the
President's address
.
Through blood drawn by lash and blood drawn by sword, we learned that no union founded on the principles of liberty and equality could survive half-slave and half-free. We made ourselves anew, and vowed to move forward together.
...
We, the people, declare today that the most evident of truths –- that all of us are created equal –- is the star that guides us still; just as it guided our forebears through Seneca Falls, and Selma, and Stonewall; just as it guided all those men and women, sung and unsung, who left footprints along this great Mall, to hear a preacher say that we cannot walk alone; to hear a King proclaim that our individual freedom is inextricably bound to the freedom of every soul on Earth.
Guided by the ancestors.
Alafia/peace
~~~~~~~~~~~~~~~~~~~~~~~~~~~~~~~~~~~~~~~~~~~~~~~~~~~
News by dopper0189, Black Kos Managing Editor
~~~~~~~~~~~~~~~~~~~~~~~~~~~~~~~~~~~~~~~~~~~~~~~~~~~


~~~~~~~~~~~~~~~~~~~~~~~~~~~~~~~~~~~~~~~~~~~~~~~~~~~
The POTUS officially began his second term following a quiet, private ceremony on Sunday. Ebony: President Obama Sworn in for Second Term
~~~~~~~~~~~~~~~~~~~~~~~~~~~~~~~~~~~~~~~~~~~~~~~~~~
President Obama, joined on Sunday by a dozen family members, recited the 35-word oath of office administered by Chief Justice John G. Roberts Jr. in the Blue Room of the White House. It was an intimate and businesslike 30 seconds of history. Obama's hand rested on a Bible that the first lady's father, Fraser Robinson III, had given to his mother, LaVaughn Delores Robinson, on Mother's Day 1958.
The president saved the pomp for Monday, when he and Roberts will repeat the oath outside the U.S. Capitol. The Constitution mandates that presidential terms begin Jan. 20, and when the date falls on a Sunday, the public ceremony traditionally is held the next day.




~~~~~~~~~~~~~~~~~~~~~~~~~~~~~~~~~~~~~~~~~~~~~~~~~~~
Just a reminder of what we're up against... TalkingPointMemo: Virginia GOP Pulls 'Dirty Trick' On Inauguration Day.
~~~~~~~~~~~~~~~~~~~~~~~~~~~~~~~~~~~~~~~~~~~~~~~~~~~
Democrats in Virginia are accusing state Republicans of taking advantage of a prominent civil rights leader's trip to Washington for the presidential inauguration to pull a "dirty trick" in order to take control of the state Senate in the 2015 elections.
The state Senate is split 20-20 between Republicans and Democrats. On Monday, while state Sen. Henry Marsh (D) — a 79-year-old civil rights veteran — was reportedly in Washington to attend President Obama's second inaugural, GOP senators forced through a mid-term redistricting plan that Democrats say will make it easier for Republicans to gain a majority.
With Marsh's absence, Senate Republicans in Richmond had one more vote than Senate Democrats and could push the measure through. The new redistricting map revises the districts created under the 2011 map and would take effect before the next state Senate elections in Virginia and would redraw district lines to maximize the number of safe GOP seats.
The move was a surprise to just about everyone, including Republican Gov. Bob McDonnell who has not yet pledged to endorse the new district lines, which must now go through the GOP-controlled House of Delegates and finally across McDonnell's desk before final approval.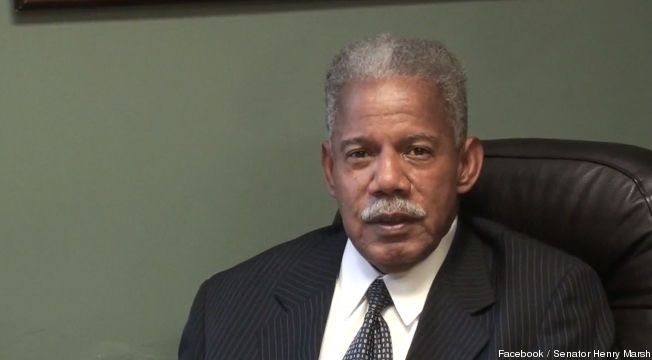 79-year-old civil rights veteran Virginia state Sen. Henry Marsh (D)


~~~~~~~~~~~~~~~~~~~~~~~~~~~~~~~~~~~~~~~~~~~~~~~~~~~

~~~~~~~~~~~~~~~~~~~~~~~~~~~~~~~~~~~~~~~~~~~~~~~~~~~
As the old saying goes about what happens when you assume..... remember prejudice is to pre-judge. Race-Talk: Abandoned Babies & Terrible Mothers: Media Coverage Bias.
~~~~~~~~~~~~~~~~~~~~~~~~~~~~~~~~~~~~~~~~~~~~~~~~~~~
A tragedy has unfolded in my city. Last week, a six-month-old baby (who was black) was found in the hallway of an apartment complex, strapped into his car seat, healthy but alone. The media reported that the baby was found there with no clues to his identity or how he came to be alone in an apartment complex. The comments quickly filled up with thoughts like this, from Marilyn XXX (name deleated by dopper0189):

whoever left that child that is obviously badly lacking in responsibility and should NEVER had the option of having that beautiful, innocent baby returned . . . Dang idiotic immature, undeserving woman!!!!!! (or man!!!!)
On this
media report
, comments were much the same. Commenters discussed how they hoped this baby found the "forever home" or "good home" he deserved.
Perhaps most heartlessly of all, commenter Larry XXX (name deleated by dopper0189):

When they catch this mother. It is going to cost us tax payers more money keeping her in prison then if she was able to get public aid.
A couple of people noted that something may have happened to the mother, but the overwhelming public response reiterated a few themes:
* This baby needed a better home than the one he came from.
* This mother (almost universally, very few mentions of the father in the initial reports) was a horrible person needing punishment and shame.
The next day, a man came forward claiming to be the child's father. He was from out of state and said that the baby's mother and the child had left a few days earlier to visit relatives in St. Louis. The media handling of this report also involved a lot of ensuring the reading public that this man's paternity would be confirmed before he could take the child. Someone interviewed rose the concern that something may have happened to the mother. Still, commenters used this as an opportunity to continue berating this "terrible" mother for leaving her child alone.
Later, the woman's family came forward and said that she was missing, and they were worried.
Four days after the initial story, the news came that the mother, Ebony Jackson, was found dead in the trunk of a car. The story covering that news includes paragraphs about the woman's past crimes (some theft charges), and stated it as "Jackson had been arrested at least three times since 2005."
Finally, the comments are full of sympathy and concern for how this case is being handled. People are pointing out that her past thefts don't have any place in an article about her body being found in the back of a car. I agree. In fact, the whole article reads like the media is going out of its way to malign this woman and her family.
~~~~~~~~~~~~~~~~~~~~~~~~~~~~~~~~~~~~~~~~~~~~~~~~~~~


~~~~~~~~~~~~~~~~~~~~~~~~~~~~~~~~~~~~~~~~~~~~~~~~~~~
Cyclists mourn Burry Stander and call for greater safety awareness in a country with a high rate of traffic deaths. LA Times: South Africa dangerous roads claim life of Olympic mountain biker.
~~~~~~~~~~~~~~~~~~~~~~~~~~~~~~~~~~~~~~~~~~~~~~~~~~~
Like fatalities in a savage little war, the casualties on South Africa's roads during the December-January holiday period are reported daily.
There was the father of three whose vehicle veered off a broken bridge; the unlicensed 16-year-old boy who crashed what was reportedly a stolen SUV with a dozen teens in the back, killing himself and six others; the 78-year-old man walking to a cemetery with his daughter on New Year's Day who was cut in half by a car involved in an illegal drag race.
As bad as things are during the holiday period, which falls in the middle of the Southern Hemisphere's summer, the rest of the year is scarcely better. Unsafe cars, poor public transportation, speeding and drunk driving make South Africa's roads among the most dangerous in the world, with a death rate that is more than double that in the United States and four times that on European roads.
On Thursday, two-time Olympic mountain biker Burry Stander was coasting down a hill in the steamy coastal city of Durban when a commuter minibus did a U-turn in front of him. Stander he crashed into the side of the bus and became the latest road fatality, one whose death rocked South Africa's cycling community.
Tributes flowed in from around the country Friday for the extraordinary 25-year-old, who finished fifth in the men's cross-country at the London Olympics last year and did more than anyone else in the country to promote the sport of mountain biking.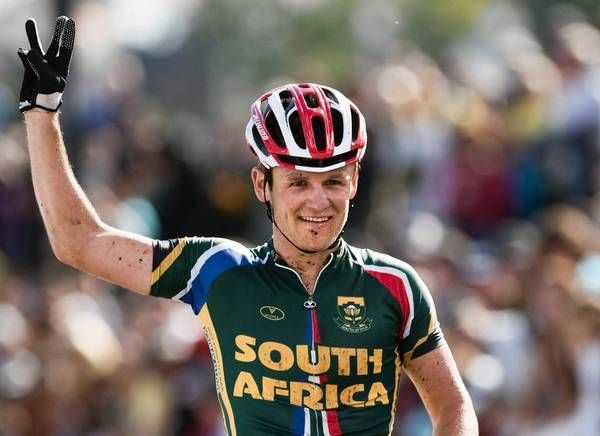 South African mountain biker Burry Stander finishes in third place at a competition in Beaupre, Canada, in 2010. Stander was killed Thursday in a road accident in Durban, South Africa. (Jacques Boissinot, Canadian Press / September 4, 2010)


~~~~~~~~~~~~~~~~~~~~~~~~~~~~~~~~~~~~~~~~~~~~~~
Sundance opened last Thursday night with a film detailing how the American Christian right is exporting their political agenda to Africa. Slate: Evangelizing Hatred.
~~~~~~~~~~~~~~~~~~~~~~~~~~~~~~~~~~~~~~~~~~~~~~
God Loves Uganda, which premiered on Friday at Sundance, is more disturbing: It documents the efforts of evangelicals to export America's culture war to Africa. Missionaries, of course, have been going to Africa for centuries now. What's different is an effort not just to bring Jesus to Africa, but the entire political agenda of the American conservative movement. They're not just bringing the message that "Jesus saves," but a raft of positions about which Christians may disagree: abstinence over birth control, adoption over abortion, and, most disturbingly, the complete eradication of any trace of homosexuality from society.
Director Roger Ross William's film is centered on Uganda and the activities of the International House of Prayer, a vehemently anti-gay church headquartered in Kansas City.* The church preaches that homosexuality is a sin that can be resisted and even cured by prayer. According to the film, the church has helped to foment a new level of hatred and violence against gays in Uganda. The film alleges, in fact, that the church, along with similar groups, led Ugandan politicians to introduce a law (the "Kill the Gays" bill) that would make it a capital offense to be gay, and inspired the murder of David Kato, a gay rights activist.
The story God Loves Uganda tells is damning. Director William, who grew up in a religious household, said he is "fascinated by both religion and its power to do evil." It is, nonetheless, worth asking whether the anti-gay views of the American church can be so clearly blamed for what is happening in a society where homophobia was already prevalent. And the documentary vacillates between a heavy-handed depiction of crazed, hateful cultists, and a more earnest effort to chronicle the lives of well-meaning American missionaries. But somewhere in there is a sharp message, delivered best in the film by Bishop Christopher Senyonjo, who asks which part of the Christian gospels calls for evangelizing hatred?




~~~~~~~~~~~~~~~~~~~~~~~~~~~~~~~~~~~~~~~~~~~~~~~~~~~~~~~~~~
Voices and Soul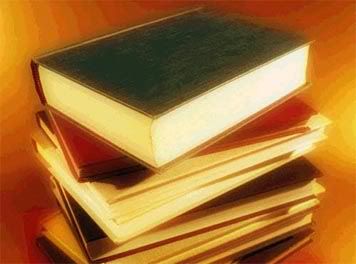 by Justice Putnam
Black Kos Poetry Editor
Liberty means different things to different people at different times. But Liberty is unchanged, for Liberty is.
The Dictionary of the Wolf

"We all declare for liberty," Lincoln said.
"We use the word and mean all sorts of things:
In the sweat of thy face shalt thou eat bread.
Rifle the basket that thy neighbor brings."

The grizzled axman squinted at Honest Abe,
The six feet four of him, gaunt, sad of face,
The hands to split a log or cradle a babe,
The cracked palm hat, the homespun of his race.

"The wolf tears at the sheep's throat: and the sheep
Extols the shepherd for cudgeling tyranny;
The wolf, convulsed with indignation deep,
Accuses the shepherd of murdering liberty.

"But the dictionary of the wolf is writ
In words the rats of time chew bit by bit."
~~~~~~~~~~~~~~~~~~~~~~~~~~~~~~~~~~~~~~~~~~~~~~~~~~~~~~~
Welcome to the Front Porch!