In 1925 Henry Ford (of Ford Motor Company fame) brought out the Ford Tri-Motor for the civilian aviation market. It was made out of corrugated metal and some people referred to it as the "Tin Goose."
In the early 1920s, Henry Ford and a group of 19 other investors, including his son Edsel, invested in the Stout Metal Airplane Company. William Bushnell Stout was an aeronautical engineer who had previously designed several aircraft using aeronautical principles similar to those used by the German aircraft designer Hugo Junkers. In 1925, Ford bought Stout and its aircraft designs.
Under Ford, the single-engine Stout design was turned into a multi-engine design with three engines. In design the aircraft resembled the Fokker Trimoter, but the Ford plane was all-metal. Ford claimed that it was "the safest airliner around." The fuselage and wings of the aircraft were constructed of aluminum alloy. To add strength the alloy was corrugated which increased drag and reduced the overall performance of the airplane.
While the Ford Tri-Motor was designed for passenger use, the seats in the fuselage were easily removed allowing it to become a cargo aircraft.
As a passenger aircraft, the Ford Tri-Motor had a crew of three (pilot, co-pilot, and stewardess) and could carry eight or nine passengers. The passenger seating was far from luxurious (as can be seen in the photos below). The plane was known for being a bit noisy and the stewardess would hand out cotton to the passengers to be used as earplugs.
Between 1926 and 1933, Ford produced 199 Tri-Motors. While Ford did not make a profit on its aircraft business, Ford's reputation lent credibility to the emerging airline industry. The plane was popular with many fledging airlines: over a hundred airlines throughout the world have used this aircraft. In 1927, Pan American Airways used the Ford Tri-Motor for its first international scheduled flights between Key West, Florida and Havana, Cuba.
In 1929, Commander Richard E. Byrd, pilot Bernt Balchen, two other crewmen, a co-pilot, and a photographer flew a Ford Tri-Motor over the South Pole. In 1932, Franklin Roosevelt flew aboard a Ford Tri-Motor during his presidential campaign.
By 1933 the more modern airliners were appearing and the Ford Tri-Motor was relegated to second- and third-tier airlines. They continued to fly into the 1960s with many of the aircraft being converted to cargo transports.
Shown below is a 1928 Ford Tri-Motor which is on display at the Evergreen Air Museum in McMinnville, Oregon. Notice that luggage was stored in the wing.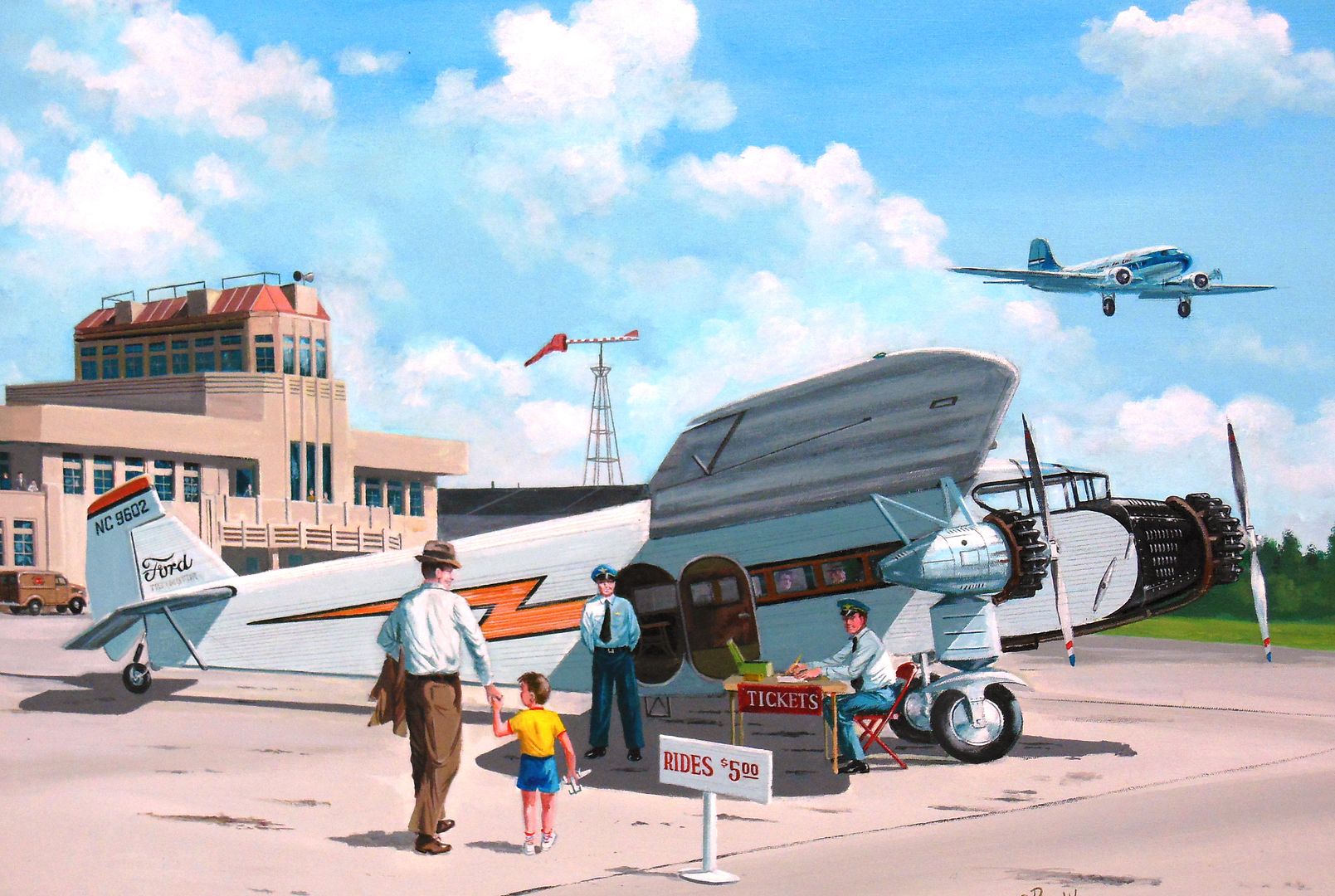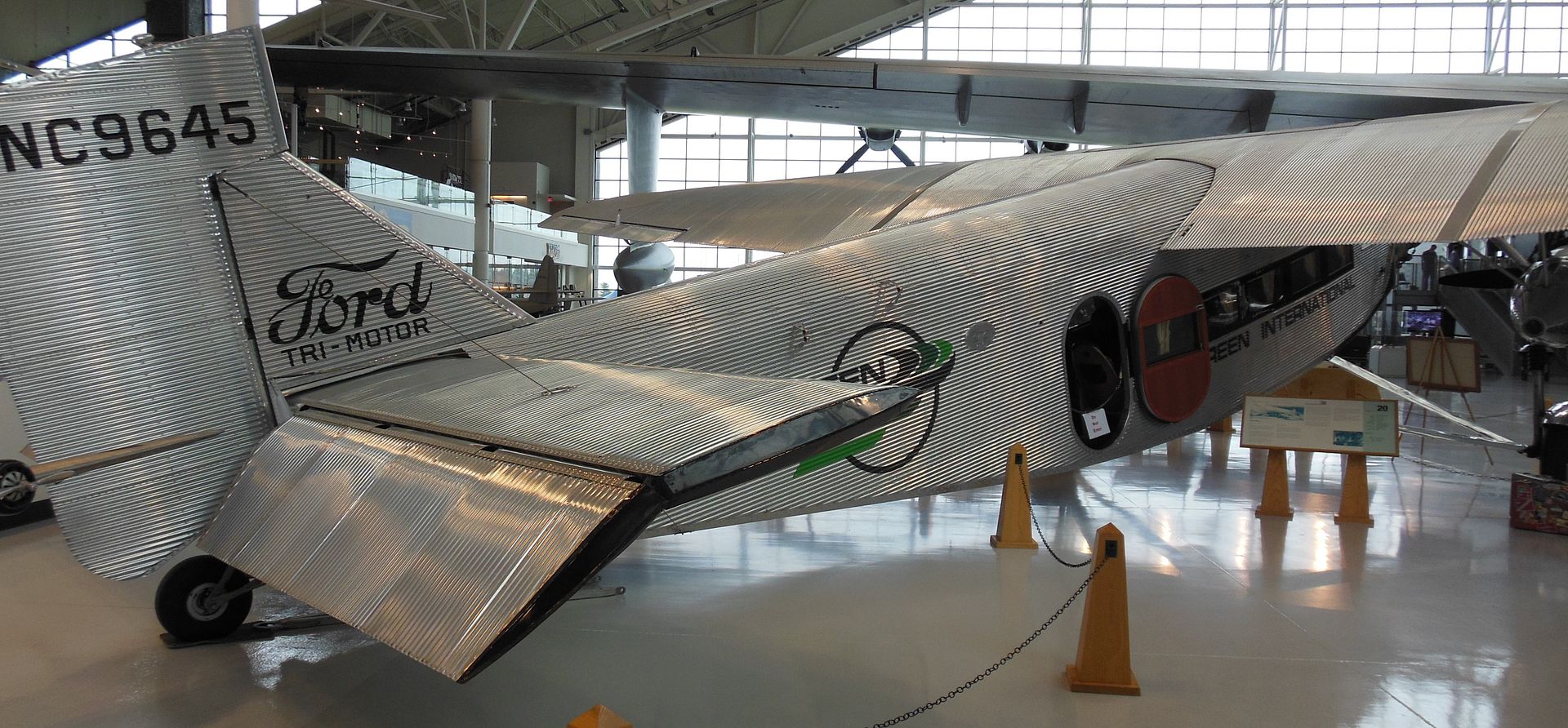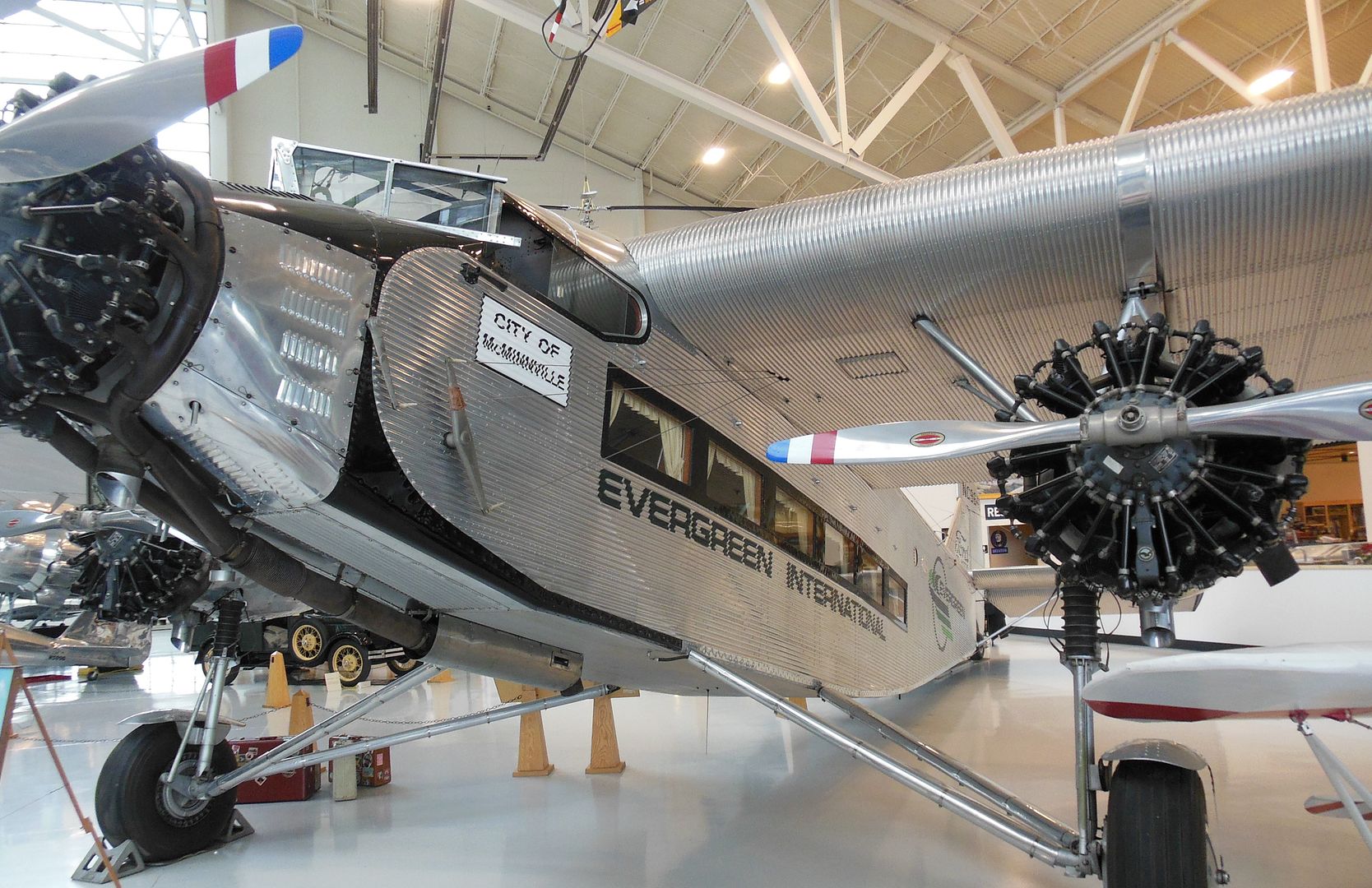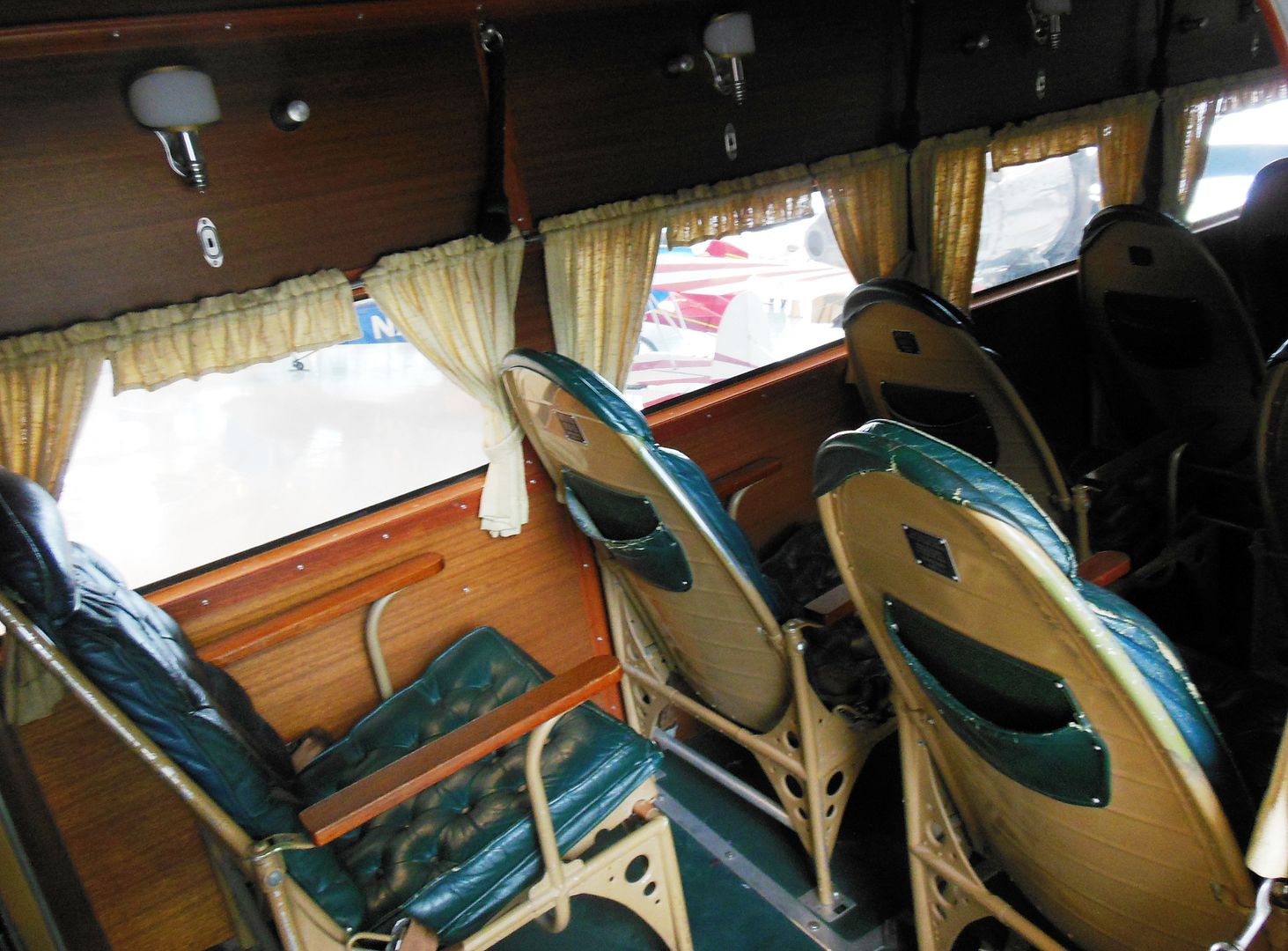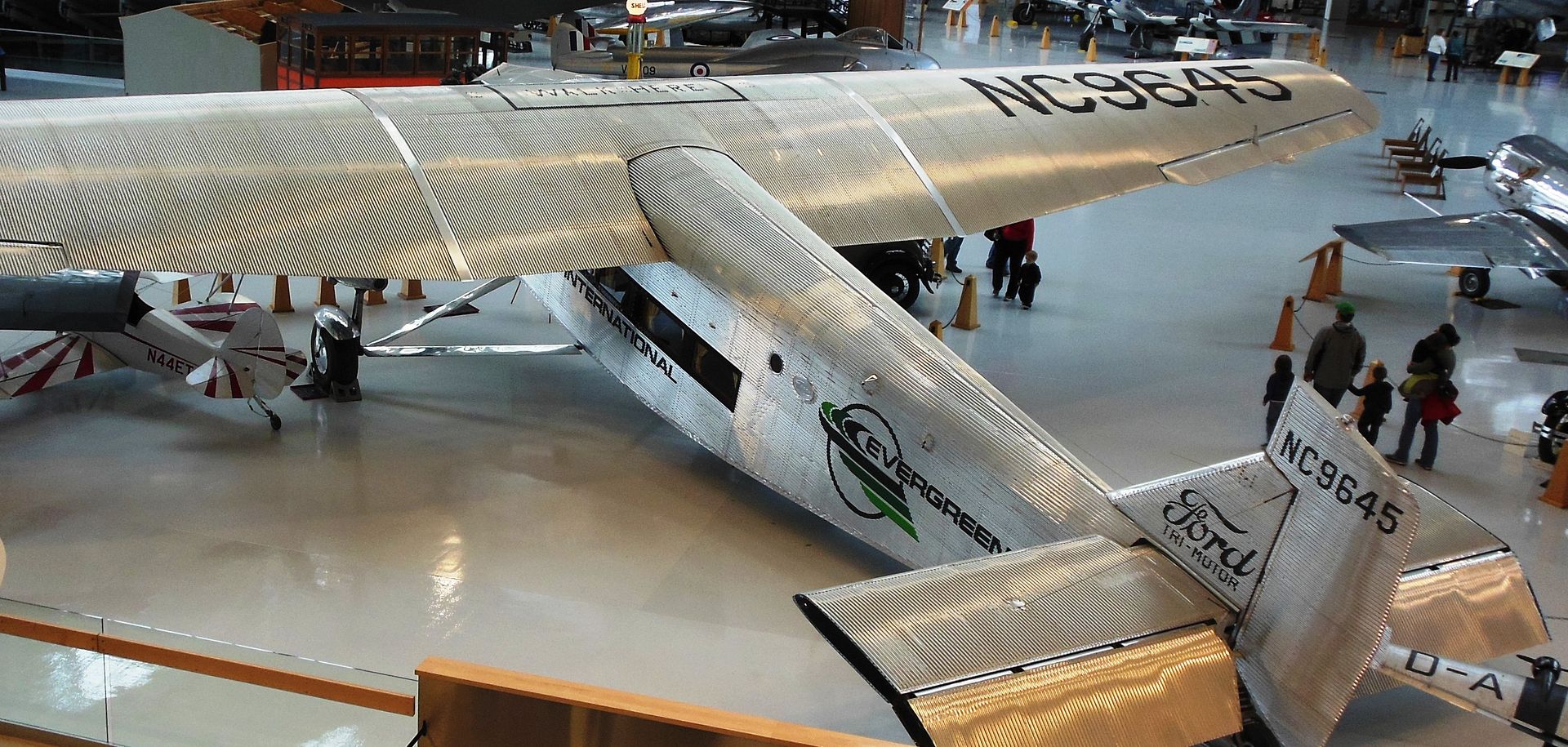 Fans of this aircraft maintain a Ford Tri-Motor website.