Top Comments recognizes the previous day's Top Mojo and strives to promote each day's outstanding comments through nominations made by Kossacks like you. Please send comments (before 9:30pm ET) by email to topcomments@gmail.com or by our KosMail message board. Just click on the Spinning Top™ to make a submission. Look for the Spinning Top™ to pop up in diaries posts around Daily Kos.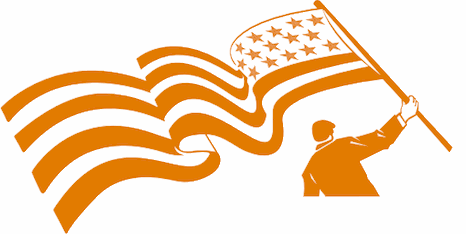 Make sure that you include the direct link to the comment (the URL), which is available by clicking on that comment's date/time. Please let us know your Daily Kos user name if you use email so we can credit you properly. If you send a writeup with the link, we can include that as well. The diarist poster reserves the right to edit all content.
Please come in. You're invited to make yourself at home! Join us beneath the doodle...
Two weeks ago, a rally took place in Paris against marriage equality legislation the French government is due to take up this week. By all accounts it was a large event, coordinated by the religious right leaders from primarily Roman Catholic, Jewish and Muslim faiths. Police estimated the crowd to be approximately 340,000 people. Of course it wouldn't be a proper gathering of religious bigots without America's own creepy champion of bigotry, Brian Brown of the National Organization for Marriage joining in. He even made a YouTube video in which he ups the attendance estimate to over one million people.
Just a quick aside to Mr. Brown: You know Bri, when I travel to Paris I go to experience the art, the food, the culture. I have been several times and have never walked away from the City of Lights without having my mind broadened. Pity you squandered your trip to have your mind narrowed even further. What a waste.
Today, that rally was answered. It was a smaller crowd than the opposition, estimated to be around 125,000 (I say it was 500,000 - if Brian Brown can lie, then I will too). But there was a difference between the two rallies that is particularly notable. According to The New York Times the demographics of the two crowds was obvious.
In contrast to the opponents who demonstrated two weeks ago, many of the marchers on Sunday were relatively young and personally invested in the future of the law.
That is important to note. What is happening in France isn't so very different than what has been happening here. Their younger generation like our own is leading the charge to a more inclusive, just society and doing so against the same aging and rigid ideologues. Both our countries finally have leaders who have joined the fight for equality and against factions who will soon find themselves on the wrong side of history. Of this, there is no doubt.
Heading into this important week, a poll released Saturday by the French Institute of Public Opinion, 63 percent are in favor of same-sex marriage, and 49 percent favor same-sex married adoption rights. While nothing is guaranteed, the prospects for marriage equality becoming French law looks very promising.
Again, from the New York Times article:
François Hollande, the Socialist president, promised during his campaign to legalize gay marriage within a year of taking office in May 2012. And with effective majorities in both houses of Parliament, Mr. Hollande and his government should be able to beat back various efforts by opponents to kill or amend the bill. It has been suggested that even given the long legislative process, the bill could become law as early as May.
Brian and I are currently planning a trip to either Italy or France this spring. If this does indeed become law by May, perhaps we will have to make France the destination and kick in a little money to the newly burgeoning marriage industry there and renew our vows in French.
Now, let's get on to Tops!
TOP COMMENTS
January 27, 2013
Thanks to tonight's Top Comments contributors! Let us hear from YOU
when you find that proficient comment.
From JayRaye:
This comment by Lady Libertine helps an old fogey like me (who has very mixed feelings about Anonymous) understand their outlook a bit better. Found in Dartagnan's diary Anonymous Takes Over Government Website, Advises it Will Release Files.
From Dave in Northridge:
In today's New Day diary, navajo asked a question about our experience with government assistance and Aji provided a slam-dunk response: We all receive it, every day.

And from the same diary, Phil S 33 arrived at this wonderful conclusion.
From Noddy:
lava20 started a funny downthread in Steveningen's diary Family-destroying whores of feminism. You suck! here4tehbeer's comment about a "face made for the radio" was a comment I heard often growing up, and it pleased and surprised me anyone knew it today.
From nominalize:
Joel in Duluth hits the nail on the head re: the problem with assault rifles in bobswern's diary "One Million Moms" vs. an NYT must read: "Selling a New Generation on Guns".
From LilithGardener:
For crystal eyes' brilliant suggestion of an appropriate unit to match the scale of future sea level rise. (By the time those in denial accept that sea level rise is a meter or more is real, catastrophic sea level conditions may well be irreversible. The exponential nature of the feedback loops, suggest that it's tens of meters of rise that will result in catastrophic changes in coastline, or between 1 and 3 Inhofe's). Found in MadScientist's diary Global Hyperwarming: It's worse than you ever thought.

ps...your diarist concurs.
and from your diarist Steveningen:
In BeninSC's Top Comments diary last night Diane Nash and the Freedom Riders, JekyllnHyde fleshed it out beautifully with his addition of Seven Under-Recognized Women. Excellent participation!
TOP MOJO
January 26, 2013
(excluding Tip Jars and first comments)
Got mik!
1) Sorry, by Words In Action — 240
2) From a comment earlier today, in case commonmass by Wee Mama — 176
3) Wayne LaPierre is unhinged by Otteray Scribe — 129
4) Exactly what is needed: by MRA NY — 127
5) guns don't kill. by agnostic — 123
6) If cows were armed by pollwatcher — 122
7) I might add, that punishment should be more by MRA NY — 120
8) Ah. by Youffraita — 107
9) Oh, dear. I really needed this levity today, by commonmass — 105
10) JSTOR dropped it and MIT has said by mahakali overdrive — 94
11) The sad thing is that this kind of shit is no by enhydra lutris — 94
12) Why do you need a gun in a steakhouse? by Anne Elk — 81
13) Not as Bad as This GOP-Mandated Waiting Period by JekyllnHyde — 81
14) 'tis Called a Twofer by JekyllnHyde — 77
15) Hate to do a 'tip and run' but I'm on my way by The Marti — 76
16) The most trouble I ever got in as a kid by Otteray Scribe — 76
17) Wow by Lava20 — 73
18) These people are despicable by Puddytat — 70
19) thanks for posting and thanks to anonymous by Burned — 70
20) Well, not a sane or responsible one, by Otteray Scribe — 68
21) I don't know a single gun owner who'd do that by Dogs are fuzzy — 68
22) Nixon was ahead of his time, I guess by RFK Lives — 67
23) Thank you so much. by commonmass — 67
24) Preventable by Dogs are fuzzy — 64
25) The 'Old West' was only 100-150 years ago or so. by YucatanMan — 63
26) You're supposed to always assume it's loaded, even by David54 — 63
27) Centralized Media is the linchpin to the 1%'s by Jim P — 63
28) You mean sticking a loaded gun by cocinero — 63
29) Continue to have very mixed feelings by JayRaye — 63
30) A Buddhist Prayer For Peace by webranding — 62
31) Environmentalists, authoritarian?! What the hell by pollwatcher — 62
TOP PHOTOS
January 26, 2013
Enjoy jotter's wonderful PictureQuilt™ below. Just click on the picture and it will magically take you to the comment that features that photo. Have fun, Kossacks!