Since we've been discussing groups that performed at Monterey Pop, I figure we might as well discuss the group that organized Monterey Pop. Four singers, two men, two women, two married to each other, two not, who did as much as they could to recast American popular music for the 1960s the same way Motown was trying to do the same thing. The difference is that while Motown was trying to make R&B into pop music, these people were trying to do the same with folk music (and you'll remember that last month we examined the performance of a psychedelic rock group at the Newport Folk festival).
You'll probably recognize them.
I'm sure you know their two most famous songs. I'm going to try to present them in different contexts. So follow me below the great orange ashtray for more (and for a surprising amount of meta).
But First, A Word From Our Sponsor:
Top Comments recognizes the previous day's Top Mojo and strives to promote each day's outstanding comments through nominations made by Kossacks like you. Please send comments (before 9:30pm ET) by email to topcomments@gmail.com or by our KosMail message board. Just click on the Spinning Top to make a submission. Look for the Spinning Top to pop up in diaries posts around Daily Kos.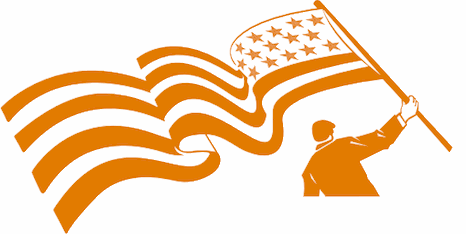 Make sure that you include the direct link to the comment (the URL), which is available by clicking on that comment's date/time. Please let us know your Daily Kos user name if you use email so we can credit you properly. If you send a writeup with the link, we can include that as well. The diarist poster reserves the right to edit all content.
Please come in. You're invited to make yourself at home!
We'll start with a song they wrote to explain their origins that they released in 1967. NOBODY during this era did that, so you might think that this is tremendously egotistical, but it's catchy and self-referential and meta in ways that feel almost 21st century. Beside, they performed it on the Ed Sullivan show as a PLUG for Monterey Pop in June 1968 (more meta).
And, since they namecheck their most famous song in this one (even MORE meta) here it is, as they performed it at Monterey Pop. From the documentary.
Creeque Alley (the song) and Monterey Pop actually joins the group almost at the end of its run. So we start at the beginning, because the song does too. As Creeque Alley observes, John Phillips and Denny Doherty were in two folk groups that failed with people who later on went on to form the Lovin' Spoonful (with John Sebastian). McGwinn founded a group too, which quickly was renamed The Byrds, and the "higher" references aren't JUST to drugs, they're to the Byrds' greatest hit, which is, well, about drugs (meta, meta, meta). Studio version because the sound is just better. This is indeed psychedelic rock.
But I digress. While all that was going on, Michelle wanted to join John and Denny in the group, and then they found Cass, and they released their first album in January 1966. California Dreaming was the first big hit from it, and the second, which won the Grammy for best contemporary group performance in 1967, was this (I think it's a better song too). Live at the Hollywood Palace.
Their second album was issued later in 1966. Here's my favorite cut from it.
Yes, Pop music at its best. I won't go into how it figured into my consumption of mind altering substances, but it did. This was also on the second album, and IT figures into what I think of as the soundtrack to the late 1960s. I'm trying to stick to the material they wrote themselves.
The third album was released in 1967. Mostly covers (Rodgers and Hart!) but Creeque Alley was on it, and this was too. A little overproduced, a teeny bit cheesy, but you get to hear Michelle Phillips really well and a VERY unfettered Cass at the end.
And about Cass. One of what will be a couple of digressions. This is Donovan, another supremely interesting artist. One more ABSOLUTELY meta song. Listen to what he's whispering at about 3:00.
Yes, that's a sitar, but George Harrison had discovered them first. Yes, that's EXPLICITLY about drugs.
Anyhow, the Mamas and the Papas made their fourth (and final) studio album in 1968, and rather than play the attempt to update Monday, Monday, the song that launched Cass Elliott's solo career is on this album, and that's what's embedded below, just not from the album. No, I don't think you'd expect this from me, but here is a voice. It's a cover version too (composed in 1931 for Ozzie Nelson and his orchestra -- kudos if you knew that already [and I'm indulging in some meta myself]!). From the Smothers Brothers Comedy Hour, and you can expect a diary on THAT one of these days too. That's Tommy Smothers. Jim looked like Tommy, if you can imagine Tommy without the mustache.
All this meta came to an end pretty much as soon as the Monterey Pop festival ended. Cass, who turned out to be a wonderfully funny woman too (as you saw above), embarked on a solo career, and died of a heart attack in 1974. The other three members did whatever you do after your rock group disbands, especially John who had to deal with some fallout from his first marriage (no, I do NOT believe Mackenzie, as I have issues with recovered memory therapy). I saw Michelle in a Mexican restaurant on Melrose Avenue in the fall of 1981; she looked great. John died in 2001, Denny, in 2007. They did as much to define the late 1960s for me as anyone else did, and I'm glad I remember this so well.
And now for the stuff that makes this Top Comments:

TOP COMMENTS
March 24, 2013
Thanks to tonight's Top Comments contributors! Let us hear from YOU when you find that proficient comment.
From blueoregon:
renzo capetti explains the many non-intoxicating uses of marijuana in gjohnsit's diary about the nations in the Western Hemisphere that are decriminalizing it.
From Joy of Fishes:
In shortfinals' diary on vintage coal mining tools used in Great Britain, ruleoflaw posted a coal miner's tune starting a thread illustrating the strong musical connections between miners on either side of the Atlantic.
From Noddy:
From Glen the Plumber, an observation on the intelligence of texting cats in today's * New Day * Diary
From Dave in Northridge, your intrepid diarist:
dweb8231 explains Bob Dole to the commenters who think all politicians identified with a political party are alike in tmservo433's diary about, well, Bob Dole calling out Republicans.
TOP MOJO
March 23, 2013
(excluding Tip Jars and first comments)
Thanks, mik!
1) NRA represents gun owners the same way by entlord — 86
2) The NYT article today stated that by Byrnt — 77
3) Errr.... by AkaEnragedGoddess — 75
4) Congratulations! by Horace Boothroyd III — 75
5) Miracle of love by True North — 70
6) For Christ sake are they really that stupid. by dopper0189 — 66
7) The true Biblical equation is E=MC Hammer by Fordmandalay — 65
8) She is not well. by Colorado is the Shiznit — 65
9) What a hoot! by palantir — 64
10) Happy Caturdai! by kishik — 63
11) Happy now? by jwinIL14 — 62
12) This is getting old, fast by ontheleftcoast — 60
13) I hate what is happening in MI and elsewhere but by political mutt — 58
14) Damn! I'm delivering my 800-page book by Clem Yeobright — 55
15) You should listen to these fine folks and stop by Lost and Found — 55
16) "Religious freedom" my ass by not a cent — 54
17) Maybe not full-on homeschooling by Cali Scribe — 53
18) I think Bachmann is stupid and crazy enough by Matt Z — 53
19) The problem with the GOP is that it exists. by Troubadour — 52
20) "tragic situation" is just another word for shot by drmah — 52
21) Geez when it rains it pours. by cee4 — 51
22) If she didn't want to nuke her career by lotac — 48
23) MOUSETITS! n/t by commonmass — 46
24) She apparently seems to have by RobertInWisconsin — 45
25) actually they are even more stupid than they seem by wilderness voice — 45
26) Their stock answer by Mr Stagger Lee — 45
27) That, unfortunately, is a too common tale. by DaNang65 — 44
28) She is amazing. by Serpents Choice — 44
29) I had a yellow day by Eddie C — 44
30) So, in their view................ by AlyoshaKaramazov — 44
For an explanation of How Top Mojo Works, see mik's FAQing Top Mojo
TOP PHOTOS
March 23, 2013
Enjoy jotter's wonderful PictureQuilt below. Just click on the picture and it will magically take you to the comment that features that photo. Have fun, Kossacks!
And One More Thing
A question about my US Since 1865 series. Some diaries that I thought should have received more attention didn't. (NO, I'm not blaming anyone here!) The usual problem we all have, I think. I thought publishing at a specific time every week (Friday, 4-4:30 PM) would fix the problem, but apparently not. So a poll, based on something I finally learned recently.