Buenas Dias, Bomberinos! Funny how these morning things keep inexorably rolling around again and again, faster and faster… unless you're sick or have insomnia.
I have questions. Do you have insomnia often? How do you handle it, do you fight it and try to sleep or give up and do something? Leisure time: Do you kick back and relax (we call it "blobbing") or do you get out and do things? Are you a morning person? If not, what time of day do you shine? Do you believe in ghosts? If so, have you encountered any?
Twitter Time
Henry Tudor once said he wanted to build a car park in Leicester. I told him, "over my dead body".

— Richard III (@HMRichardIII) September 14, 2012
Gov. Tom Corbett: "Pennsylvania won't accept the Medicaid expansion because it limits our freedom to ignore the needs of the working poor."

— Top Conservative Cat (@TeaPartyCat) February 5, 2013
NRA: "Only way to stop a bad kid w/a gun is a good kid w/a gun. As long as neither shoots driver when bus is in motion" freakoutnation.com/2013/02/05/in-…

— The Daily Edge (@TheDailyEdge) February 6, 2013
In Arkansas it is now legal to carry a concealed weapon in church. It is also legal to move the hell out of Arkansas.

— God (@TheTweetOfGod) February 6, 2013
On the 8th day, God made a farmer. On the 9th day, the farmer hired some migrant workers.

— LOLGOP (@LOLGOP) February 6, 2013
Dick Morris has a stellar future writing horoscopes.

— Frank Vdl (@fvdlfvdl) February 6, 2013
GOP: "Look, voters need to show ID, but gun buyers don't, because votes can take money through TAXES, whereas guns merely take LIVES."

— Top Conservative Cat (@TeaPartyCat) February 6, 2013
I don't believe in hell, but if I did Piers Morgan interviewing Ted Nugent would be showing on a lower down circle of it.

— pourmecoffee (@pourmecoffee) February 6, 2013
Sometimes it's easy to imagine God sighing and thinking "I gave them brains. What else do they want?"

— kara vallow (@teenagesleuth) February 6, 2013
On This Day
In 1788, Massachusetts became the sixth state to ratify the U.S. Constitution.
In 1820, the first 86 African American immigrants sponsored by the American Colonization Society (a coalition made up mostly of evangelicals and Quakers who supported abolition but who did not wish to socialize or interact with free blacks – in other words, racists) departed New York to start a settlement in present-day Liberia.
In 1899, the Treaty of Paris, a peace treaty between the United States and Spain, was ratified by the Senate, ending the Spanish-American War.
In 1900, the international arbitration court at The Hague was created when the Senate of the Netherlands ratified an 1899 peace conference decree.
In 1918, the Representation of the People Act 1918 was passed in the U.K., giving women over the age of 30 who met minimum property qualifications the right to vote. It was not until 1928 that the right was extended to all women over 21 with no property requirements.
In 1933, the 20th Amendment to the Constitution went into effect. It moved the start of presidential, vice-presidential and congressional terms from March to January.
In 1952, Elizabeth II became Queen of England on the death of her father, George VI.
In 1998, Washington National Airport was renamed Ronald Reagan National Airport, though most people I know refuse to call it that.
Born on This Day
1577 – Beatrice Cenci, Italian noblewoman (d. 1599)
1665 – Anne, Queen of Great Britain and Ireland (d. 1714)
1695 – Nicolaus II Bernoulli, Swiss mathematician (d. 1726)
1756 – Aaron Burr, American politician and 3rd Vice President of the United States (d. 1836)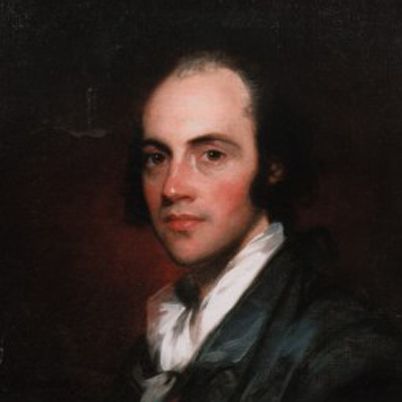 1772 – Karl von Kügelgen, German landscape and history painter (d. 1832)
1800 – Achille Devéria, French painter and lithographer (d. 1857)
1819 - Baldassare Verazzi, Italian painter (d. 1886)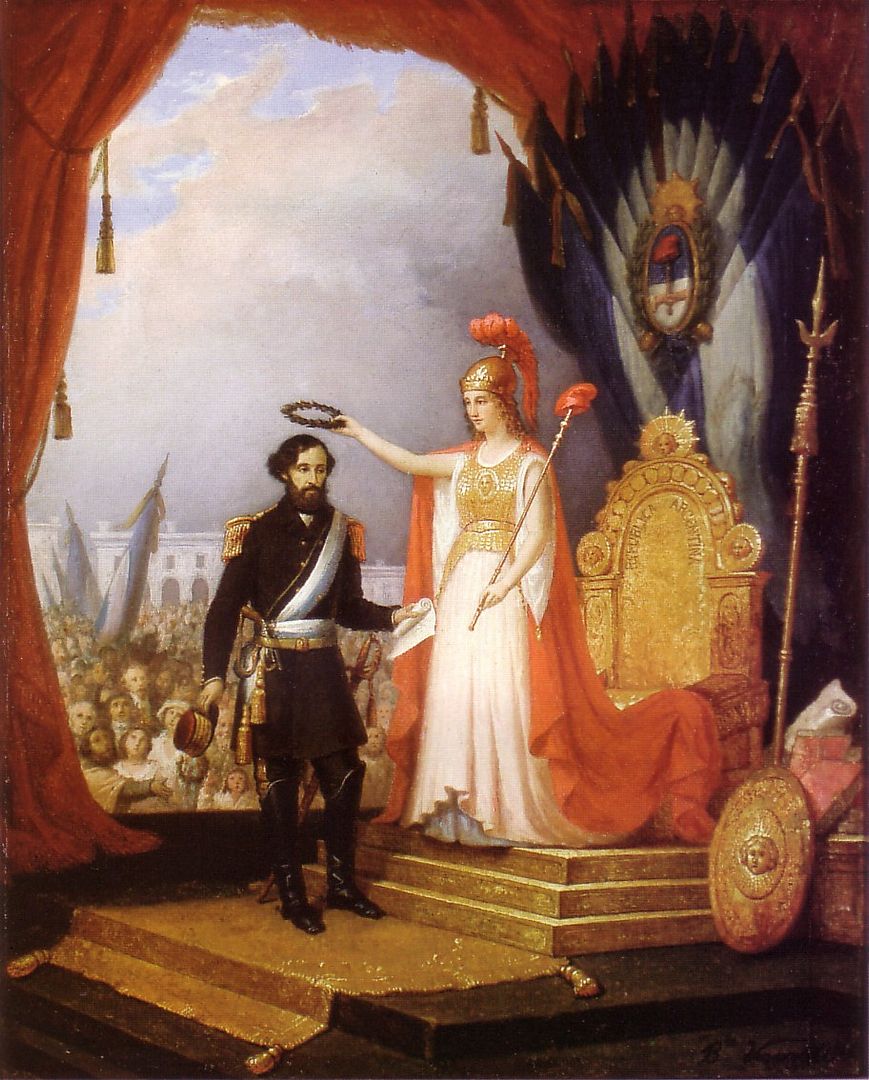 1833 – James Ewell Brown "Jeb" Stuart, American Civil War figure (d. 1864)
1838 – Sir Henry Irving, British actor (d. 1905)
1879 – Othon Friesz, French artist (d. 1949)
1882 - Aleksandra Ekser, Russian painter (d. 1949)
1895 – Babe Ruth, American baseball player (d. 1948)
1898 – Alla Tarasova, Soviet actress (d. 1973)
1899 – Ramón Novarro, Mexican actor (d. 1968)
1901 – Ben Lyon, American actor (d. 1979)
1911 – Ronald Reagan, 40th President of the United States and false idol (d. 2004)
1912 – Eva Braun, German mistress and wife of Adolf Hitler (d. 1945)
1914 – Thurl Ravenscroft, American voice actor with a great name (d. 2005)
1917 – Zsa Zsa Gábor, Hungarian-born actress and insufferable diva
1931 – Rip Torn, American actor
1931 – Mamie Van Doren, American actress
1932 – François Truffaut, French film director (d. 1984)
1940 – Tom Brokaw, American news anchorman
1941 – Gigi Perreau, American actress
1942 – Sarah Brady, American gun-control activist
1945 – Bob Marley, Jamaican musician (d. 1981)
1946 – Kate McGarrigle, Canadian singer and songwriter (d. 2010)
1946 – Richie Hayward, American drummer (The Bedbugs, Little Feat) (d. 2010)
1947 – Bill Staines, American folk singer and songwriter
1951 – Huw Lloyd-Langton, English guitarist (Hawkwind and Widowmaker) (d. 2012)
1955 – Michael Pollan, American journalist ("The Omnivore's Dilemma")
1957 – Robert Townsend, American actor
1958 – Cecily Adams, American actress (d. 2004)
1962 – W. Axl Rose, American singer (Guns N' Roses)
1966 – Rick Astley, British singer Warning: You will be Rickrolled!
And…. ::: drum roll please ::: our very own slksfca! Unspecified year, I think he's around 29. ;-)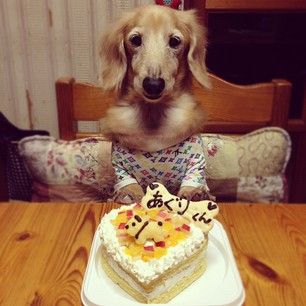 Died on This Day
1685 – King Charles II of England (b. 1630)
1783 – Capability Brown, English landscape gardener (b. 1716)
1806 – Thomas-Alexandre Dumas, French brigadier general (the first person of color in France to rise to that rank) and father of author Alexandre Dumas, père (b. 1762)
1918 – Gustav Klimt, Austrian painter (b. 1862)
1931 – Motilal Nehru, Indian Leader(b.1861)
1938 – Marianne von Werefkin, Russian-Swiss painter (b. 1860)
1976 – Vince Guaraldi, American musician (b. 1928)
1989 – Barbara W. Tuchman, American historian (b. 1912)
1991 – Danny Thomas, American singer, comedian, and actor (b. 1914)
1993 – Arthur Ashe, American tennis player (b. 1943)
1994 – Joseph Cotten, American actor (b. 1905)
1994 – Jack Kirby, American comic book writer (b. 1917)
1996 – Guy Madison, American actor (b. 1922)
1998 – Falco, Austrian singer (b. 1957)
2011 – Gary Moore, Irish musician (Skid Row and Thin Lizzy) (b. 1952)
Today is
National Chop Sticks Day
(ugh) Ronald Reagan Day (California)
International Day of Zero Tolerance to Female Genital Mutilation (United Nations)
Lame Duck Day