It was only slightly above freezing with snow coming down. In spite of the weather, about 35 people came out with signs and dogs to increase community awareness about climate change and the need for Congress to Act.
Montana is a very conservative state and Kalispell is somewhat more conservative in terms of religion, environmental concerns, and politics. Those who gathered, however, felt that people were becoming more aware of the realities of climate change. Those who came out to demonstrate had concerns for a number of environmental issues, including the proposed pipe from Alberta, coal-fired generation plants (Montana is a major coal producer), and fracking.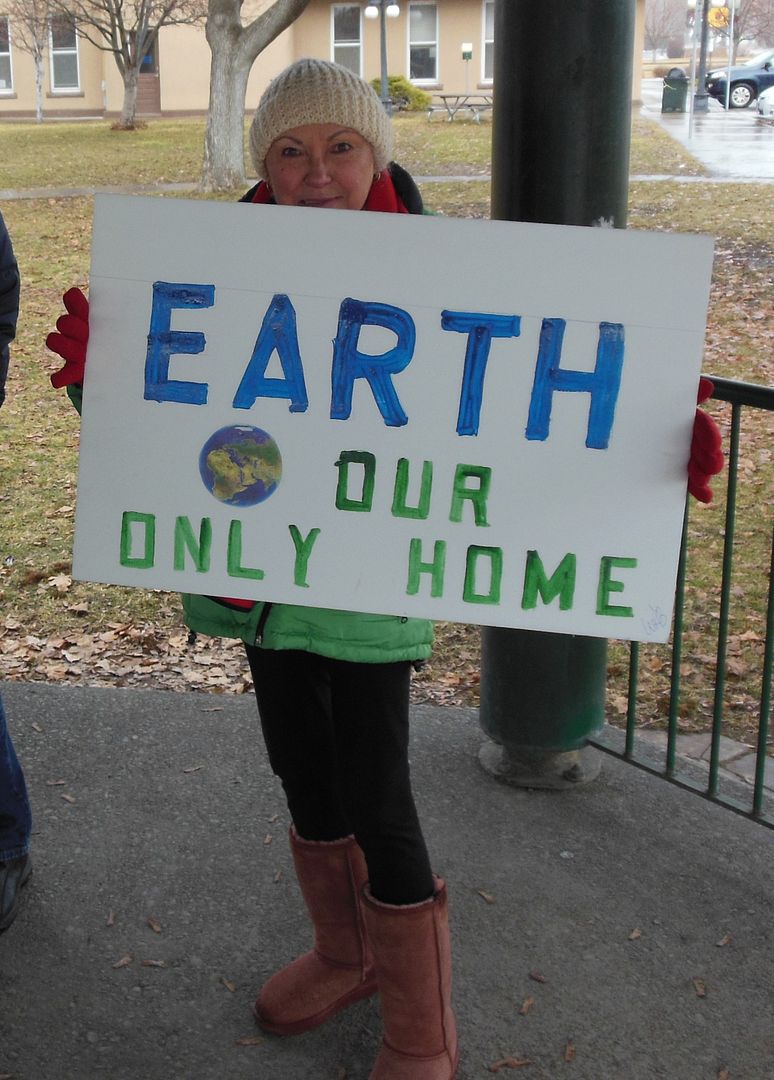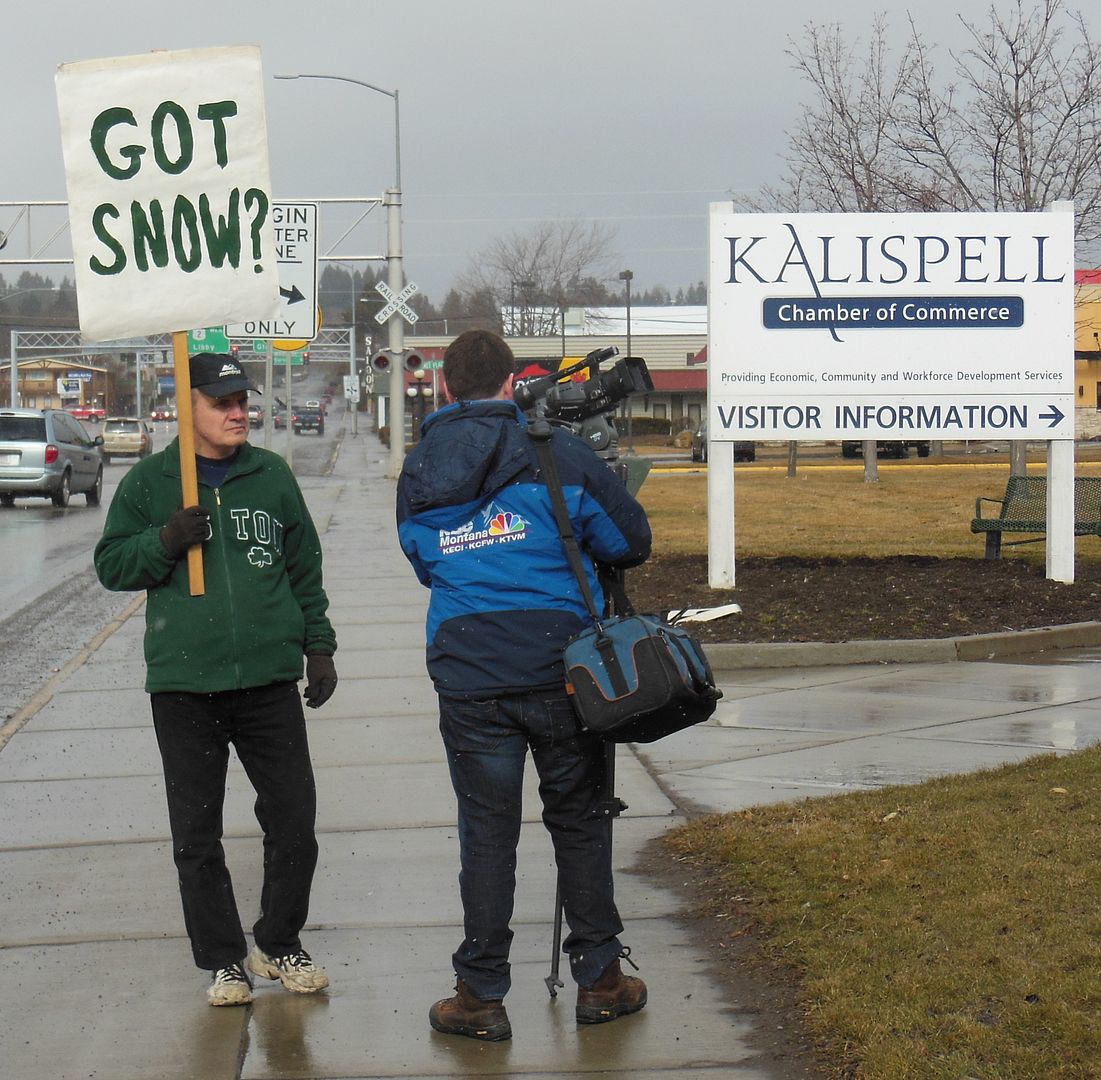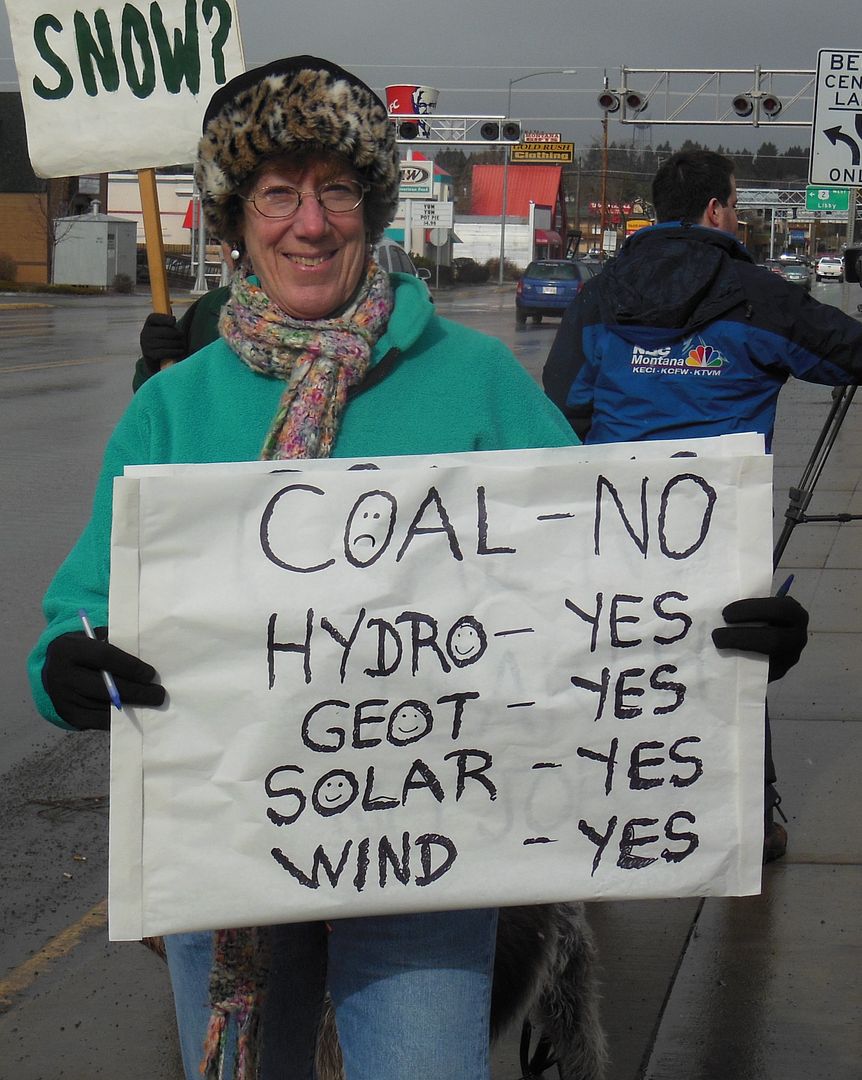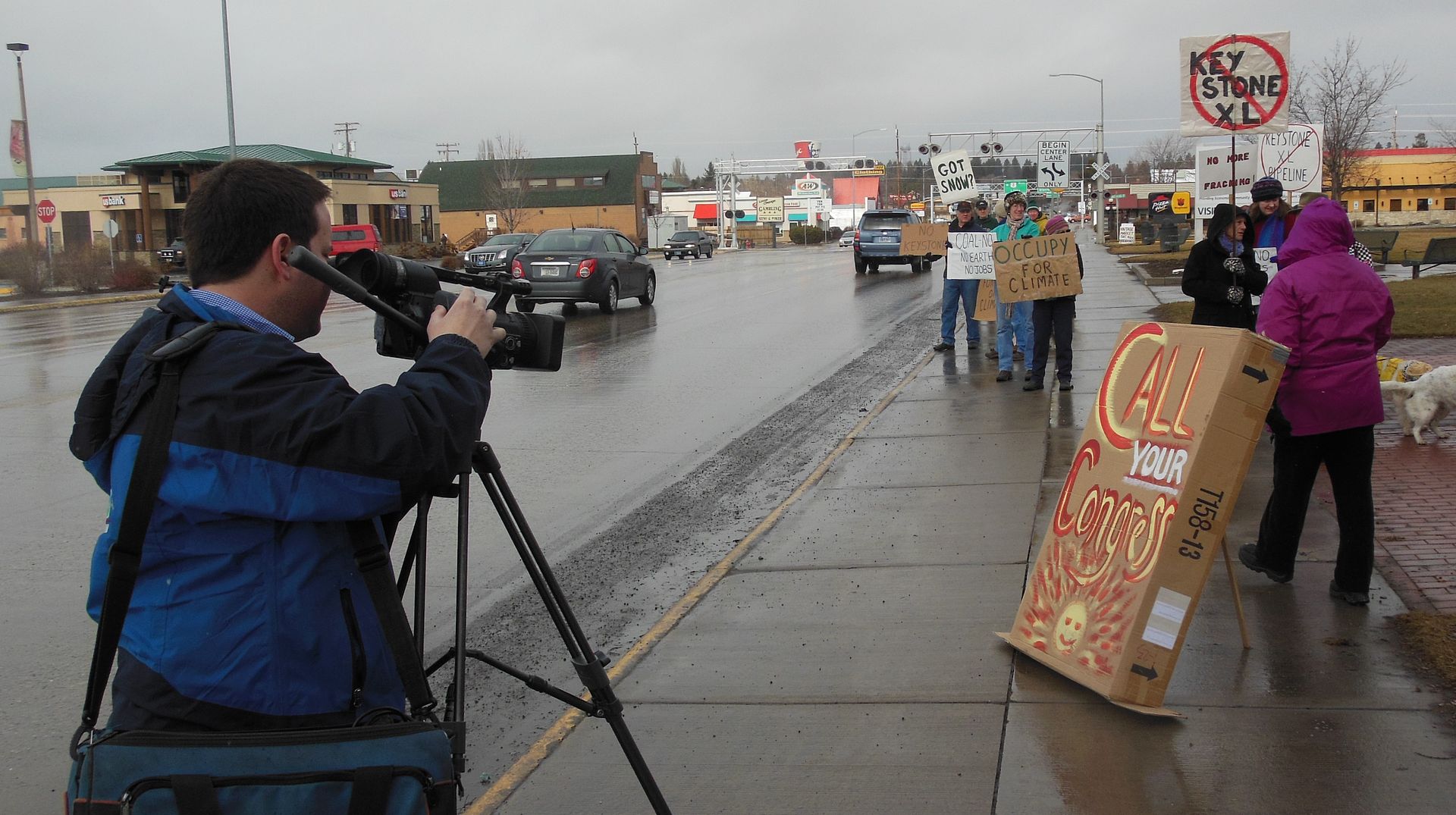 Some local media (TV station) actually came out to cover the event!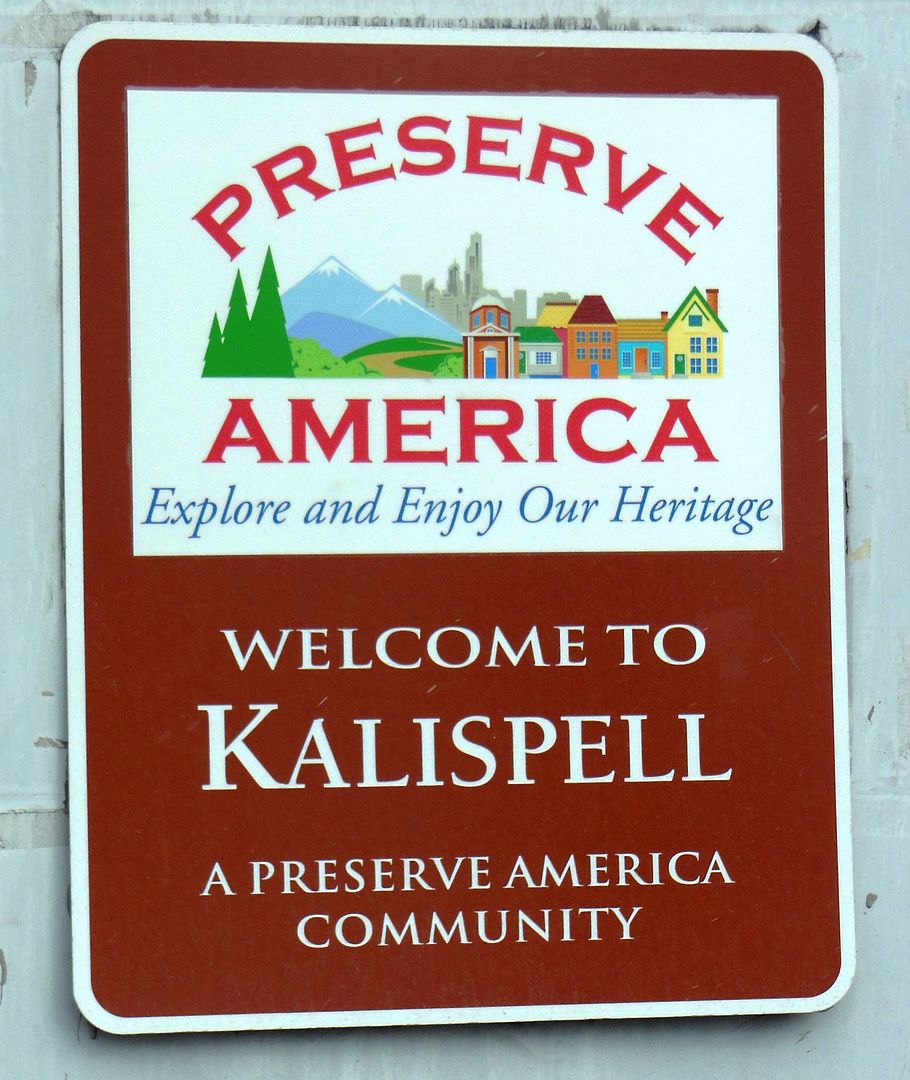 Dogs:
In Montana, dogs are an important part of all social gatherings, including demonstrations. A number of environmentally concerned dogs brought their humans out to demonstrate.