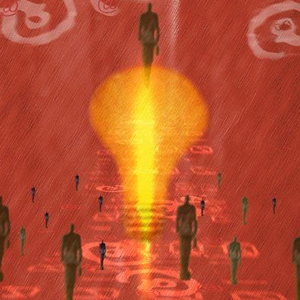 Commentary: African American Scientists and Inventors
by Black Kos Editor, Sephius1


Samuel Massie Jr. (1919-2005)overcame racial barriers to become one of America's greatest chemists in research and teaching. As a doctoral candidate during World War II, he worked on the Manhattan Project with Henry Gilman at Iowa State University in the development of uranium isotopes for the atomic bomb. In 1966, the U.S. Naval Academy appointed him as its first black faculty member. Massie's research over fifty years led to the development of drugs to treat mental illness, malaria, meningitis, gonorrhea, herpes, and cancer. Chemical and Engineering News in 1998 named him one of the top seventy-five chemists of all time, along with Marie Curie, Linus Pauling, George Washington Carver, and DNA pioneers James Watson and Francis Crick.
Samuel Massie was born on July 3, 1919, to school teachers Samuel Proctor and Earlee Jacko Massie of North Little Rock (Pulaski County). He had one younger brother. He quickly advanced to high school and graduated second in his class from Dunbar High School in Little Rock (Pulaski County) by age thirteen. Early on, he wanted to be a chemist to find a cure for his father's asthma.
(con't.)
After working for a year at Horton's Grocery Store across the street from his home in North Little Rock, Massie had saved enough to afford tuition of $15 per semester at Dunbar Junior College. A year later, in 1934, the University of Arkansas (UA) in Fayetteville (Washington County) turned down his application for admission because he was black. He enrolled at Arkansas AM&N (now the University of Arkansas at Pine Bluff); earned a bachelor's degree in chemistry with a minor in mathematics in 1937; and, with the aid of a federal National Youth Administration scholarship, finished a master's degree in chemistry in 1940 at Fisk University in Nashville, Tennessee. He taught a year at Arkansas AM&N before gaining admission to a doctorate program in chemistry at Iowa State University.
Racial discrimination did not make Massie's life any easier in Iowa. The closest housing available for African Americans was three miles from campus, requiring him to hitchhike to classes. He noted that he was assigned to a separate lab space "next to the rats in the basement" until he proved himself.
But he almost did not get to complete his doctoral program. Massie returned to Arkansas in 1943 to attend his father's funeral and to renew his draft deferment. According to his autobiography, a member of the draft board in Pine Bluff (Jefferson County) decided that he had too much education for a black man and would be drafted. Massie quickly contacted Dr. Gilman, who assigned him to his research team working on the atomic bomb. In 1946, Massie received his PhD in organic chemistry.....Read More
~~~~~~~~~~~~~~~~~~~~~~~~~~~~~~~~~~~~~~~~~~~~~~~~~~~
News by dopper0189, Black Kos Managing Editor
~~~~~~~~~~~~~~~~~~~~~~~~~~~~~~~~~~~~~~~~~~~~~~~~~~~


~~~~~~~~~~~~~~~~~~~~~~~~~~~~~~~~~~~~~~~~~~~~~~~~~~~
"Prison has become the new poverty trap," Bruce Western, a Harvard sociologist, told the New York Times. "It has become a routine event for poor African-American men and their families, creating an enduring disadvantage at the very bottom of American society." RT: Incarceration rate for African-Americans now six times the national average.
~~~~~~~~~~~~~~~~~~~~~~~~~~~~~~~~~~~~~~~~~~~~~~~~~~
While few would argue against locking up murderers and rapists, many social scientists have begun to discuss the problem of imprisoning too many people – especially when those people face long sentences for nonviolent crimes. The US has the highest incarceration rate in the world, locking up about 500 people for every 100,000 residents, according to the Bureau of Justice Statistics.
The incarceration rate for African-Americans is about 3,074 per 100,000 residents, which is more than six times as high as the national average. Black men in their 20s and early 30s without a high school diploma are particularly vulnerable: with an incarceration rate of 40 percent, they are more likely to end up behind bars than in the workforce, Pew Charitable Trusts reports.
"The collateral costs of locking up 2.3 million people are piling higher and higher," said Adam Gelb, director of the Public Safety Performance Project of the Pew Center on the States. "Corrections is the second fastest growing state budget category, and state leaders from both parties are now finding that there are research –based strategies for low-risk offenders that can reduce crime at far less cost than prison."
But while the cost of keeping prisoners might be high for government, the cost is even higher for African-Americans – especially to poverty-stricken families who lose a relative to the penal system. The Times interviewed parents Carl Harris and Charlene Hamilton, whose daughters grew up without a father. Mr. Harris, a crack dealer who received a 20-year prison sentence at the age of 24, was forced to abandon his family when he was locked up.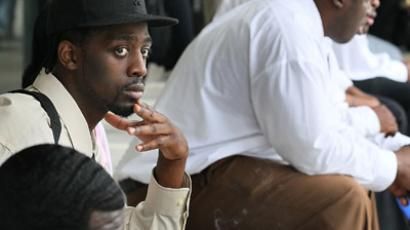 Job seekers take a break outside after speaking with recruiters during career fair sponsored by the Chicago Urban League and State Representative La Shawn K. Ford at Malcolm X College (Scott Olson/Getty Images/AFP)


~~~~~~~~~~~~~~~~~~~~~~~~~~~~~~~~~~~~~~~~~~~~~~~~~~~

~~~~~~~~~~~~~~~~~~~~~~~~~~~~~~~~~~~~~~~~~~~~~~~~~~~
British actor Nonso Anozie, who had a breakout performance as Xaro Xhoan Daxos in HBO's critically acclaimed series Game of Thrones, is set to appear as Samson in the 10-part miniseries, The Bible, on the History Channel beginning on March 3. The Root: Nonso Anozie on Playing Samson in 'The Bible'.
~~~~~~~~~~~~~~~~~~~~~~~~~~~~~~~~~~~~~~~~~~~~~~~~~~~~
The series, which updates the Scriptures with a more diverse cast and CGI effects, was produced by husband-and-wife team Mark Burnett (The Voice, Survivor, The Apprentice) and Roma Downey (Touched by An Angel).
Anozie gave us the lowdown on how he got the role and what it was like working on the series.
On how he got the part of Samson:

"It's funny, you know how people say divine intervention? I go to church regularly and my pastor gives me passages to read to the congregation and I do that quite regularly. So January of last year, he gave me a piece about Samson -- about how God had given you a blessing and how you have to be careful with it. Then I got a phone call; they wanted me for another role. I said I do like the role of Samson if they haven't cast that yet. So the fact that it was the last thing I read in church really stood out to me."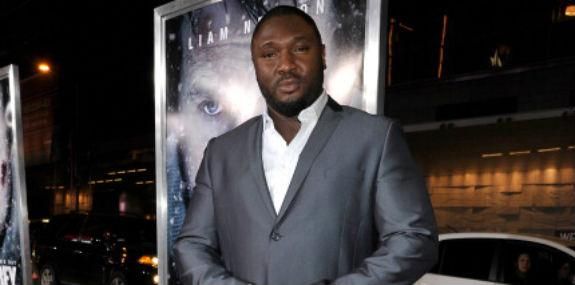 Nonso Anozie (John Sciulli/WireImage/Getty Images)
~~~~~~~~~~~~~~~~~~~~~~~~~~~~~~~~~~~~~~~~~~~~~~~~~~~~
Is Hushpuppy just another iteration in a long line of pickaninnies? The New Republic: The Racism of 'Beasts of the Southern Wild'.
~~~~~~~~~~~~~~~~~~~~~~~~~~~~~~~~~~~~~~~~~~~~~~~~~~~~
Every couple of years a movie comes along that exposes the sorry state of contemporary film criticism. I'm not talking about the Jackass franchise or anything starring Danny McBride. I mean the sort of sentimental claptrap that sends otherwise sensible people into raptures of moral self-satisfaction. Dances with Wolves or Crash, for example, both of which rode white liberal guilt like a hobbyhorse all the way to the Oscars. Or, most recently: Beasts of the Southern Wild, a film that deploys a casual racism, vilifies public health workers, and romanticizes poverty.
Loosely adapted from a one-act play by Lucy Alibar and directed by Benh Zeitlin, Beasts of the Southern Wild tells the story of Hushpuppy, a six-year-old girl who scamps around in her undies with a group of proud outcasts on the wrong side of the Louisiana bayous. Nobody in this jungley spit of land they call The Bathtub appears to work. Or bathe. Or feed their children. Hushpuppy is mostly left to fend for herself, eating cat food and living in total squalor. Though her father, Wink, complains that he has to worry about her "all the damn time," mostly he drinks, trashes his shack, and fires his rifle for the hell of it. "I'ma bust your ass," he shouts, and then does just that—smacking his daughter hard across the face. Far from deploring the abuse and neglect, the film ennobles her father. For he is dying, and it is therefore his solemn duty to "prepare his daughter for an uncertain future," as A. O. Scott puts it.
The film probably won't win any of the four Academy Awards it's been nominated for—too much Oscar-bait stand in its way—but the festival favorite has already earned its share of culturally pretentious awards, including something called the Humanitas Prize for work that "explores the human condition in a nuanced, meaningful way." 1 Critics across the board have gushed. "Let's all agree: This movie is a blast of sheer, improbable joy," writes Scott. Drinking their days away, none of them working, yet supposedly bound by a principled ethic of libertarian solidarity, the grownup residents of The Bathtub are "wise, unpretentious and self-reliant," Scott adds. To The New Yorker's David Denby, these wastrels are "determined to hold on to their miserable piece of earth, which, for them—and for us, as art—is as close to paradise as anyone could imagine." 2 (By these lights, so was Jonestown.) Newsday's Rafer Guzman praises Wink's "excellent parenting skills." 3
In short, Beasts of the Southern Wild comes to us as one of those movies "the industry can be proud of," which the great bullshit detector Pauline Kael called out in her famous 1969 essay "Trash, Art and the Movies"—a film we feel honored to acclaim. It skims the surface of serious matters without asking us to actually grapple with their complexities: We can feel guilty, virtuous, and indifferent all at once.4
Beasts does this primarily by turning poverty into a kind of sentimental, specious poetry. Sentimentality has its uses, of course, not the least of which is to mask unpleasant realities with comforting hooey. Basically, it's a form of moral and intellectual pornography, an easy way of getting off that, in the case of Beasts, begins and ends in patronizing attitudes of racial superiority.




~~~~~~~~~~~~~~~~~~~~~~~~~~~~~~~~~~~~~~~~~~~~~~~~~~~


~~~~~~~~~~~~~~~~~~~~~~~~~~~~~~~~~~~~~~~~~~~~~~~~~~~
Why Can't This Black Couple Find a Bone Marrow Donor? San Francisco Examiner: Bay Area journalist Kevin Weston, wife holding bone marrow rally in San Francisco.
~~~~~~~~~~~~~~~~~~~~~~~~~~~~~~~~~~~~~~~~~~~~~~~~~~
Five months ago, Kevin Weston and Lateefah Simon were married after five years together, but their venue was not the most ideal: the ICU of Kaiser Permanente Medical Center in Santa Clara.
Today, the couple plans to renew their vows at City Hall while also calling on people to become bone marrow donors. That's because Weston is in dire need of a transplant; the 
44-year-old was diagnosed with a rare form of leukemia six months ago and needs a 
transplant to stay alive.
On Monday, Kevin Weston and Lateefah Simon renewed their vows at City Hall in San Francisco after holding a rally to encourage people to become bone marrow donors. Weston, a 44-year-old journalist, was diagnosed last year with a rare form of leukemia and needs a marrow transplant to survive. It is difficult to find a match because of the 10 million people on the bone marrow registry, only 8 percent are black. Read More
Weston needs to find a match by the end of the month, according to www.kevinandlateefah.com, a website set up to assist in those efforts.
The task is made harder due to the fact that of the 10 million people on the bone marrow registry, only 8 percent are black.
Simon said not only is it important for the couple to find their own match, they are expanding their efforts to help other minorities who are suffering from an aggressive form of cancer.
"We want to end the stigma," Simon said. "There's a lot of misinformation out there. For folks in ethnic communities who do not have access to medical care, it's a simple procedure that can save someone's life."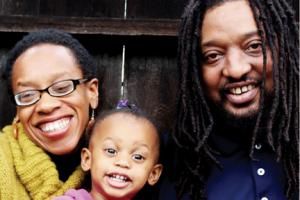 COURTESY PHOTO
Lateefah Simon, left, Kevin Weston and their daughter Lelah are hoping for a miracle.



~~~~~~~~~~~~~~~~~~~~~~~~~~~~~~~~~~~~~~~~~~~~~~~~~~~


~~~~~~~~~~~~~~~~~~~~~~~~~~~~~~~~~~~~~~~~~~~~~~~~~~~
Does Obama owe a debt to Black America? The Root: Perhaps it's time some leaders got over a desire for a race-specific agenda.
~~~~~~~~~~~~~~~~~~~~~~~~~~~~~~~~~~~~~~~~~~~~~~~~~~~
Does President Barack Obama owe a special debt to black America? Does he have a duty to spell out a specific black policy agenda? Is it time for him to squarely talk about race again, something he hasn't really done since his 2008 Philadelphia speech? Will he have failed as the first African-American president if he does not do so?
The question has urgency in certain quarters, with some asserting that Obama should "no longer get a pass" from black folks and implying that he is ignoring the needs of his most loyal constituents. The president's second term is indeed under way. Ordinarily, the window of opportunity for major new presidential initiatives is short-lived and presumably doesn't last beyond the first year of a second term (if that). Thus, many feel it is now or never for the president to address the unique claims of black America.
I do not expect him to do so, at least not in these terms. And I do not fault the president for the choices he is making in not taking this explicitly race-targeted path.
To be sure, I think I understand where the desire for Obama to articulate a distinctly black agenda comes from. First, America has not yet dealt honestly and fully with the depth of its racial wounds. Neither economically, politically nor culturally have we as a nation come to grips with how white supremacy and racism have distorted American society.
The most obvious modern manifestations of this circumstance are the high rates of black poverty; exceptionally high rates of black unemployment, especially long-term; and the abysmal rates of black incarceration. Black America has real, enduring collective grievances that must be addressed.



~~~~~~~~~~~~~~~~~~~~~~~~~~~~~~~~~~~~~~~~~~~~~~~~~~~


~~~~~~~~~~~~~~~~~~~~~~~~~~~~~~~~~~~~~~~~~~~~~~~~~~
This is why I have always tried to be a mentor. Washington Post: Black men in schools lead by example.
~~~~~~~~~~~~~~~~~~~~~~~~~~~~~~~~~~~~~~~~~~~~~~~~~~
Where are the African American male schoolteachers and administrators?
It has been pretty obvious for years that if you really want to do something about high rates of truancy and suspensions among black students — to cap that "school-to-prison pipeline" — put more black men in classrooms and principals' offices.
Bakari Ali Haynes is a case in point. He's an assistant principal at Eastern Middle School in Silver Spring. Seven years ago, he started an after-school group for African American and Hispanic boys called Gentlemen of Distinction. The boys are eager to spend extra time with Haynes, who is for many the first black male authority figure they've met.
"When they come into my office, two things get their attention right away — my academic certificates and photographs of my family," said Haynes, 36. "They won't come right out and ask how you get those things, but you know that's what they want, and it's my job to show them what it takes to get it."
That's the kind of insight that helps keep a student in school. It's not that other teachers can't be effective, but when students can see themselves in their teachers and vice versa, it makes a difference. Some studies have even found that the test scores of black male students increase when they are taught by black men.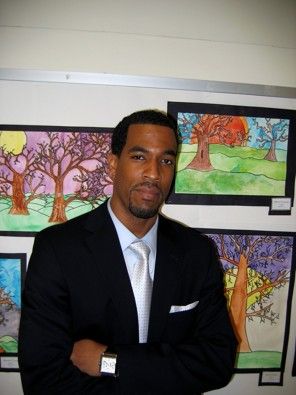 (Courtland Milloy/TWP) - Bakari Ali Haynes, assistant principal at Eastern Middle School in Silver Spring, poses for a portrait in front of student artwork on Jan. 31.
~~~~~~~~~~~~~~~~~~~~~~~~~~~~~~~~~~~~~~~~~~~~~~~~~
~~~~~~~~~~~~~~~~~~~~~~~~~~~~~~~~~~~~~~~~~~~~~~~~~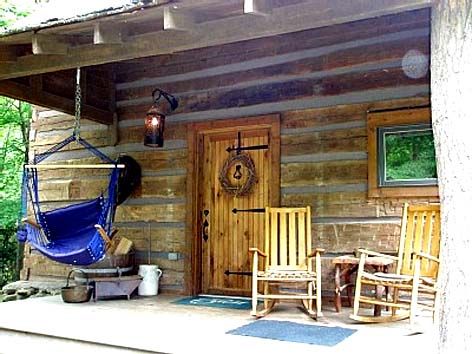 Welcome to the porch, where it's always warm, and the conversations are just fine.