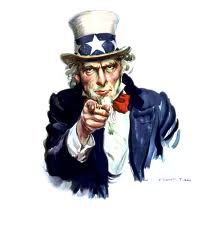 Maybe you saw drnatrl's Rec listed diary Mindfulness in a Round Pen a couple of months back. It describes a program of the Mindful Veterans Project that helps veterans deal with the aftermath of trauma. What we often shorthand as PTSD or MST (Military Sexual Trauma). Maybe you tipped and recced the story of David finally beginning to learn how to be comfortable in his own skin.
Maybe you'd like to see programs like that reach more of those who suffer today from something they just never seem to be able to get beyond.
The Purple Mountain Institute, the 501 (c)(3) nonprofit that conducts the Mindful Veterans Project (MVP) is competing for a free exhibition hall booth at the upcoming Netroots Nation13. We need your vote. Simply click here, scroll down to Purple Mountain Institute, and click Like.
That was easy, wasn't it? Thank you.
Maybe you know how to do all that clicking stuff, you're just not sure why you'd want to. Please allow me to explain a little more about what we do.
The heart of our program is the classes we offer in Mindfulness Based Stress Reduction(MBSR) absolutely free to veterans, active duty, guard, reserve, their spouses and dependents who suffer from PTSD or MST or live with someone who does. This last session we even had a woman, a State Department contract employee city planner, who is now back in Iraq doing her job despite the trauma of her previous time there.
We teach this program one night a week in a beautifully safe environment at the Ada McCormick Library in the Little Chapel of All Nations adjacent to the University of Arizona campus.
We teach this program to veterans recovering from homelessness one night a week at Comin' Home, a VA supported homeless veterans transitional housing facility.
Beginning this month we're teaching this program one night a week at La Frontera, a community based behavioral health agency. We are also partnering with La Frontera to launch a Women's Group on a different night each week.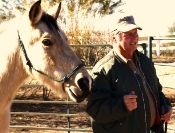 We conduct Horse Sense, the equine-assisted Mindfulness program so well described in Mindfulness in a Round Pen, on weekends with our partner Escalante Springs Equine Rescue and Rehabilitation, where rescued horses find new purpose as four legged co-facilitators.
One day a week we partner with Connected Warriors and the Yoga Connection to bring specially crafted for veterans mind-body exercise in the form of absolutely free yoga for veterans.
We receive referrals from the VA, Vet Center, the local air base, private providers, and our many satisfied graduates. The need is great.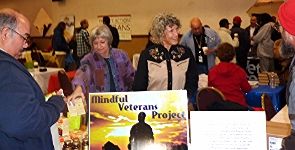 We reach out in service to homeless veterans attending Stand Down, including distributing information and vitamins and supplements donated by the Disabled Veterans National Foundation, dispensed by qualified medical practicioners.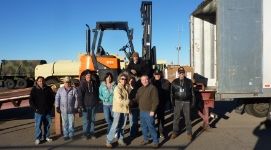 Our particpants volunteer to help other veterans, as here where they went out early to a local National Guard armory on a cold morning to unload a truck load of donated clothing and supplies to give away to homeless veterans.
We want to have a booth at Netroots Nation because we have something to offer the attendees. We expect to put on demonstration sessions of Mindful meditation and mindful movement (yoga) right in the convention hall for the attendees to participate in. We've almost closed negotiations with the campaign of Congressman Tim Ryan (D-OH13), to distribute free copies of his book, A Mindful Nation. If we are able to get the booth perhaps we can get the Congressman to help us man it.
There's something in it for us, of course. Visibility. We're here in Tucson, running a well established but small program on a few private donations and some out of pocket. Mindfulness is described as experiential learning, i.e., you can't "get it" from hearing about it or reading a book, that's cognitive learning. You don't begin to understand what we do until you experience it. We want the opportunity to bring the direct experience of Mindfulness to the Netroots Nation. We want to send all those bloggers home knowing something they didn't before. Something useful, for themselves and their communities. Something to write about on the internet.
And maybe we might get an inside track to some funding.
All we need from you is for you to click on this link, scroll down to Purple Mountain Institute, and click Like.
Thanks for taking the time to look at this. Thank you for your vote!